Game Recap 5/27: Weglarz Plays Hero For Clippers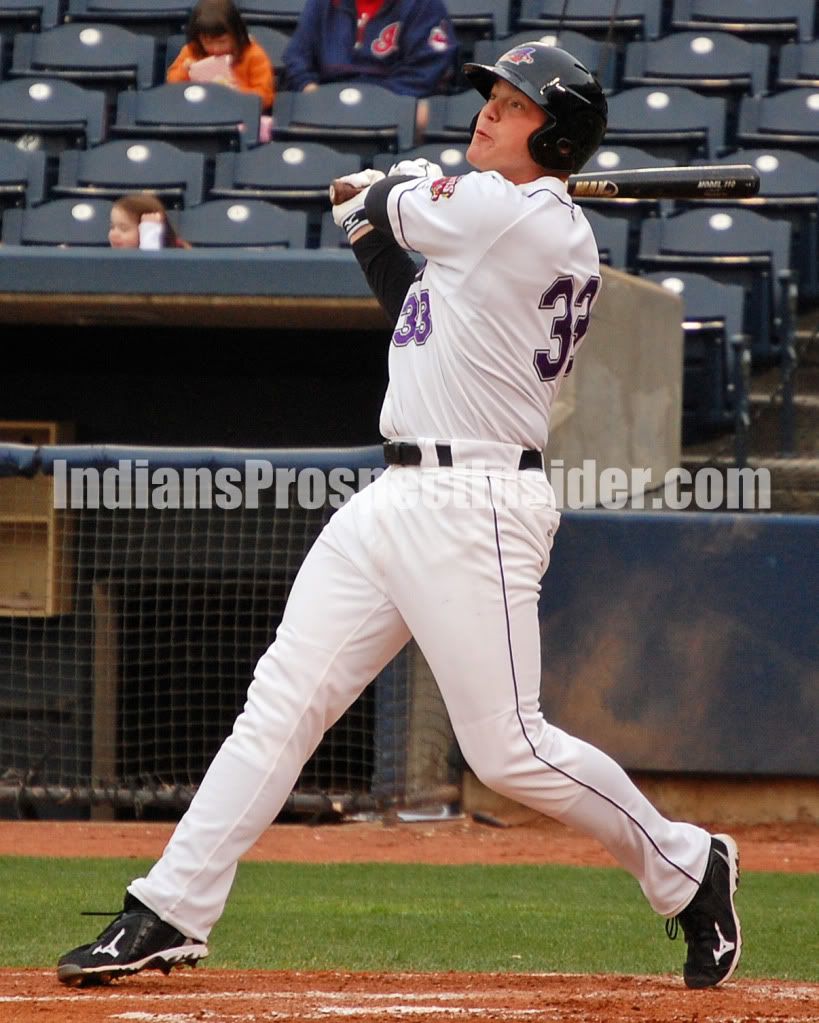 Clippers outlast Lehigh Valley in extras
It took nearly three and a half hours, but the Columbus Clippers defeated the Lehigh Valley Iron Pigs, 3-2 in 11 innings. Nick Weglarz saved the game in the top of the 11th inning by throwing out Andy Tracy from left field at home, and then delivered a two out, game-winning RBI single in the bottom half to give the Clippers the victory.
Weglarz had struggled at the plate since coming up to Columbus, going one for his first 18 at the dish, but his game-winning hit was the Clippers' fifth final at-bat win of the season. Columbus is now 3-1 in extra inning games in 2010. Jess Todd earned the win for Columbus, now 2-2 on the year and Brian Gordon took the loss, his first on the season.
Andy Tracy began the night by driving in Chris Duffy in the top of the first inning with an RBI single to right off of starting pitcher Josh Tomlin. Tracy's hit started a great night for the long-time minor leaguer, as he went 3-for-5. Tomlin struggled in the first inning, throwing 30 pitches and walking two, but the Clippers defense backed up Tomlin and got him out of the opening frame.
The Iron Pigs tacked on another run in the top of the fifth inning when Brian Bocock hit a laser shot off of Tomlin over the left field wall for his first home run of the season, giving Lehigh Valley a 2-0 advantage. Tomlin went six innings giving up the two runs and struck out three but was not a factor in the decision.
The Clippers responded in the bottom half of the inning with a pair of runs as Josh Rodriguez drove in Jordan Brown, and Michael Brantley followed with a sacrifice fly to right field, driving in Brian Buscher. The Clippers, before their successful fifth, struggled against Iron Pig starting pitcher, Brian Mazone as he allowed only a Carlos Santana single in his first four innings of work. Mazone's line was similar to Tomlin's as he pitched six innings, giving up two earned runs and allowing four hits in the no decision.
The Clippers had a chance to take the lead in the bottom of the seventh with two on and no outs, but Buscher struck out swinging and Rodriguez grounded into a 6-4-3 double play. The last four batters in the Columbus lineup provided six of the nine Clipper hits as the first five batters in the lineup combined for three hits in 22 plate appearances.
Aeros Win 5-2 In Series Finale Against Altoona
The Aeros defeated the first-place Altoona Curve by the score of 5-2 Thursday, avoiding a series sweep to end a weeklong homestand. A season-high crowd of 8,774 fans on the season
User Comments
No comments currently. Be the first to comment!