Game Recap 5/4: Haley Has Career Night For Captains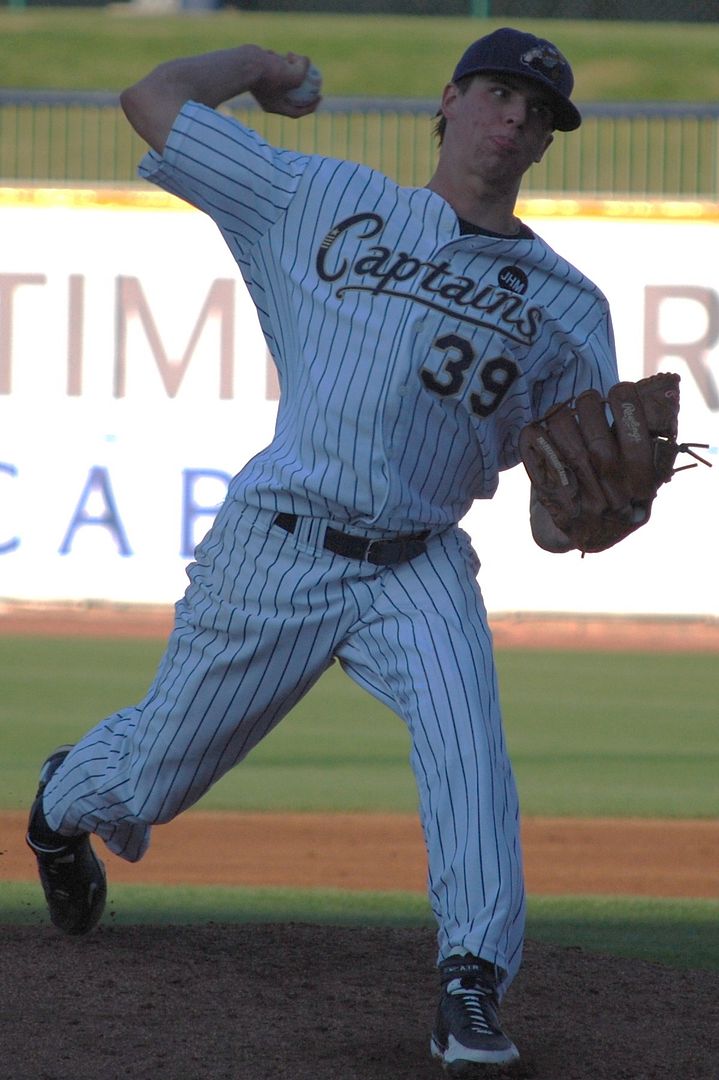 Haley Dominates in Captains Win
Captains starting pitcher Trey Haley dominated on the mound and the Lake County Captains took advantage of five Dayton Dragons errors on their way to an 8-3 win on Tuesday.
The Captains scored three runs in the bottom of the third inning without a base hit thanks to a couple of throwing errors by the Dragons defense. One run scored on one of the bad throws and the other two runs on ground outs by Bo Greenwell and Roberto Perez and the Captains led 3-0. The Captains added a run in the bottom of the fourth inning when Jason Smit singled home Casey Frawley and it was 4-0. Frawley had doubled and extended his hit streak to eleven games.
The Captains added another run in the bottom of the fifth inning when Roberto Perez extended his on base streak to fourteen games with a single and three batters later scored on a single by Chun Chen and it was 5-0. Chen ended up with four hits. The Dragons picked up two runs in top of the eighth inning off of Captains reliever Francisco Jimenez on a solo home run from Josh Garton and a ground out RBI from Andrew Means and it was 5-2. The Captains added three insurance runs in the bottom of the eighth inning on an error and RBI
User Comments
No comments currently. Be the first to comment!