Game Recap 7/27: Three Cheers For Tomlin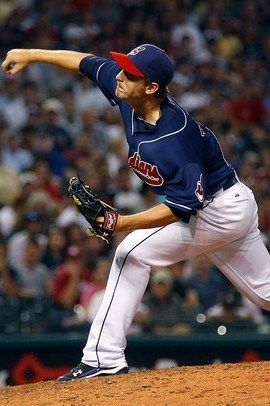 While the big league games are not recapped daily here at the IPI, I just wanted to give a big shout out to one of the IPI's proudest sons right-handed pitcher Josh Tomlin for an OUTSTANDING effort on Tuesday night against the reigning World Champion New York Yankees.
To go out and face the minimum through six shutout innings and ultimately going 7+ innings and allowing just one run on three hits, no walks, and two strikeouts against THAT lineup? You just have to tip your cap to Josh for that one and congratulate him on an extraordinary outing. Hopefully he can keep it up with future outings. (While I am here, congrats to Jeanmar Gomez on his great outing last week too...his would have been mentioned as well had I not been on vacation.)
Winning streak ends, Columbus falls, 5-4
The Columbus Clippers fell to the Buffalo Bisons on Tuesday night, 5-4, ending Columbus' four-game winning streak while Buffalo halted their six-game losing streak. This was the first meeting of the season between the two clubs.
In the top of the first inning, with Eric Berger making his Triple-A debut, Lucas Duda rudely welcomed him as he lifted a Berger fastball over the centerfield fence for a three-run home run, his twelfth of the season. Berger retired the first two batters he faced, but walked the next two before Duda's blast.
Jordan Brown brought Columbus within two runs in the bottom half of the inning, driving in his 61st RBI of the season with a sacrifice fly to left field, scoring Ezequiel Carrera, who walked to begin the frame. Jared Goedert inched Columbus closer in the bottom of the third inning with a solo home run to left field, his 17th of the year. Goedert broke a career long, 10-game homerless streak with that bomb off of Bison starter, Bobby Livingston.
Columbus would tie the game in the fourth inning as Lou Marson scored on a wild pitch from Livingston as Goedert was up to bat with the bases loaded. Goedert blew a chance to break the game open as he later grounded out to third base, ending the threat.
Jesus Feliciano scored the next two runs for the Bisons on an error by Goedert in the fifth then scored the go-ahead run on an RBI sacrifice fly off the bat of Jorge Padilla in the seventh.
Berger impressed in his Triple-A debut, although not factoring in the decision, pitching six complete innings, giving up four runs, three earned, on five hits while walking and striking out three.
The Clippers and Bisons will meet up again tomorrow night at 7:05 p.m. in game two of their four-game series. Jeanmar Gomez (7-8, 5.37) looks to even his record at 8-8 on the year against Dillon Gee (9-6, 4.82) of Buffalo.
Aeros Shutout Baysox Quickly, Win 4-0
Four Aeros pitchers combined on a five-hit shutout Tuesday night, defeating the second-place Bowie Baysox by the final score of 4-0. Led by rehabbing Cleveland Indians starter Anthony Reyes and a big first inning of offense, Akron led throughout in a speedy two-hour and 13-minute contest in front of 2,889 fans at Canal Park. With the win, the third-place Aeros (54-48) jump back to being only one game behind the Baysox (56-48) in the race for the Western Division
User Comments
No comments currently. Be the first to comment!