Game Recap 7/31: Soto Dazzles In Debut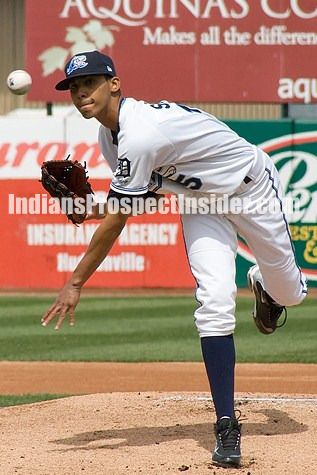 Soto-cessful Debut!
In his Captains debut, Giovanni Soto was impressive tossing five innings allowing just one run on one hit and striking out seven Silver Hawks for the victory. Lake County ended its five game losing streak defeating South Bend 5-2.
In the first inning, Delvi Cid started the ballgame off with a walk and then picked up his 50th stolen base of the year. Adam Abraham continued to swing a hot bat by singling in Cid to give the Captains a 1-0 lead.
Keon Broxton was the first batter to face Soto in the first inning and he doubled down the left field line. Bobby Borchering and Matt Davidson each drew walks to load the bases. Ramon Castillo hit a sacrifice fly to center to score Broxton tying the game up at one.
Greg Folgia hit his fifth homerun of the year in the second inning putting Lake County back up 2-1. Adam Abraham hit his 10th homerun of the year, a solo homerun in the third and the Captains led 3-1.
Adam Abraham collected his third hit of the night, with one out in the fifth inning, a single to right field. A passed ball followed by a single by Chris Kersten and Lake County had runners on the corners. Roberto Perez hit into a fielder
User Comments
No comments currently. Be the first to comment!