Game Recap 8/15: Clippers, Aeros Complete Sweeps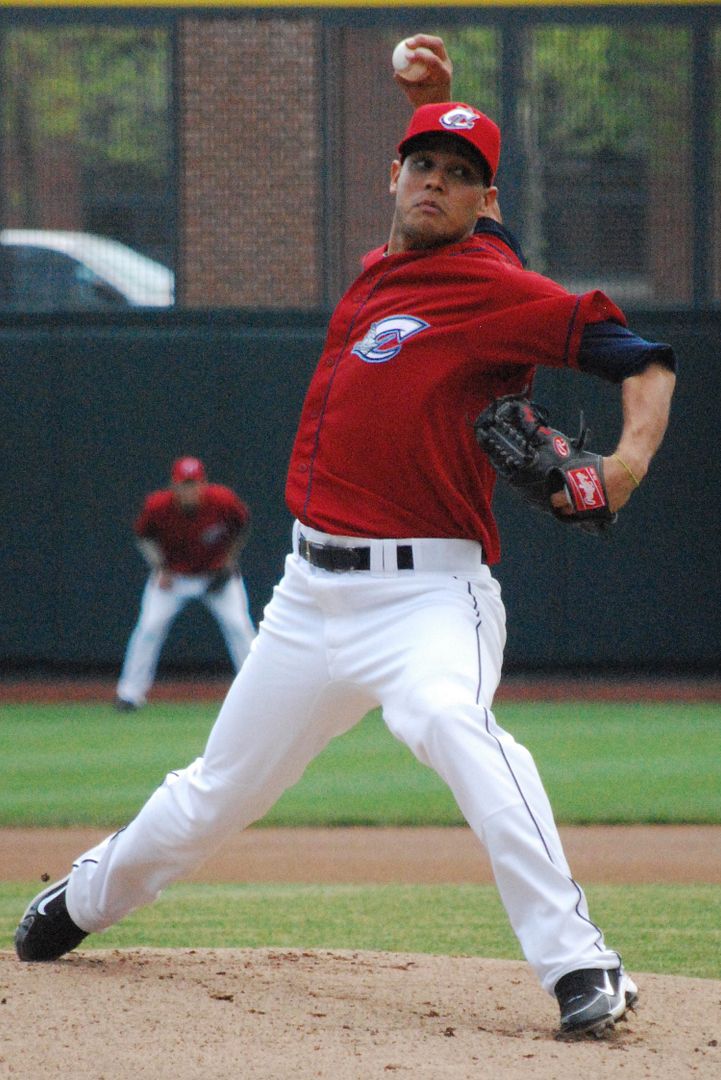 Clippers get to Harang early, sweep Bats
After a pair of losses in Columbus, the Louisville Bats turned to a Major League ace on a rehab assignment looking to turn their fortunes around, but Aaron Harang (0-1) couldn't stop the Clippers' recent momentum and Columbus swept the Bats out of town, 7-3.
The Clippers scored in the first when Jared Goedert's sacrifice fly plated Jose Constanza. The hosts then added four in the second, getting a two-RBI single from Ezequiel Carrera and a two-run double from Cord Phelps.
Harang settled down after that, retiring the next nine in order, but Yohan Pino (9-7) was effective on the other side, working around nine hits in six scoreless innings, while striking out five.
The Clippers added back-to-back home runs in the sixth from Wes Hodges and Matt McBride. After a scoreless seventh from Zach Putnam, Jensen Lewis surrendered a run in the eighth and Bryce Stowell allowed two more in the ninth without giving up a hit -- accounting for the final score.
The Clippers improved to 13-6 against Louisville this season, with just two meetings remaining, and pushed their International League West lead to two-and-a-half games with their 71st win of 2010.
After an off-day Monday, the Clippers return to action Tuesday night at Huntington Park, when they open a four-game series against the Scranton/Wilkes-Barre Yankees. Lefty Eric Berger (0-1, 5.23) will go for Columbus against Zach McAllister (8-9, 5.01).
Aeros Complete Sweep with 7-0 Win
The Aeros completed a three-game series sweep of the New Britain Rock Cats with a 7-0 victory Sunday afternoon in front of 3,359 fans at Canal Park. Akron recorded another 11 hits in the contest highlighted by a two-run homer from second baseman Jason Kipnis. With the victory, the Aeros now sport a 62-57 record and trail the wild card-leading Bowie Baysox by 1.5 games while New Britain fell to 34-87
The scoring began in the first inning as center fielder Jordan Henry led off with a single to right. Kipnis followed with a two-run shot off the Miller Lite sign in center field, and left fielder Tim Fedroff recorded another RBI with a triple in the second.
In the fourth inning, third baseman Lonnie Chisenhall continued his impressive series against New Britain with a two-run single to extend the lead to 5-0. The Aeros added their final runs with one out in the eighth inning on a sacrifice fly from first baseman Beau Mills and a run-scoring single from right fielder John Drennen.
Akron starting pitcher Corey Kluber (1-2) delivered six shutout innings to earn his first win in the Cleveland Indians organization. He allowed just six hits and one walk while striking out four batters in his third start since joining the team following a three-team trade that also that sent Jake Westbrook to St. Louis. New Britain
User Comments
No comments currently. Be the first to comment!