Game Recap 8/23: McBride Provides Walkoff Game Winner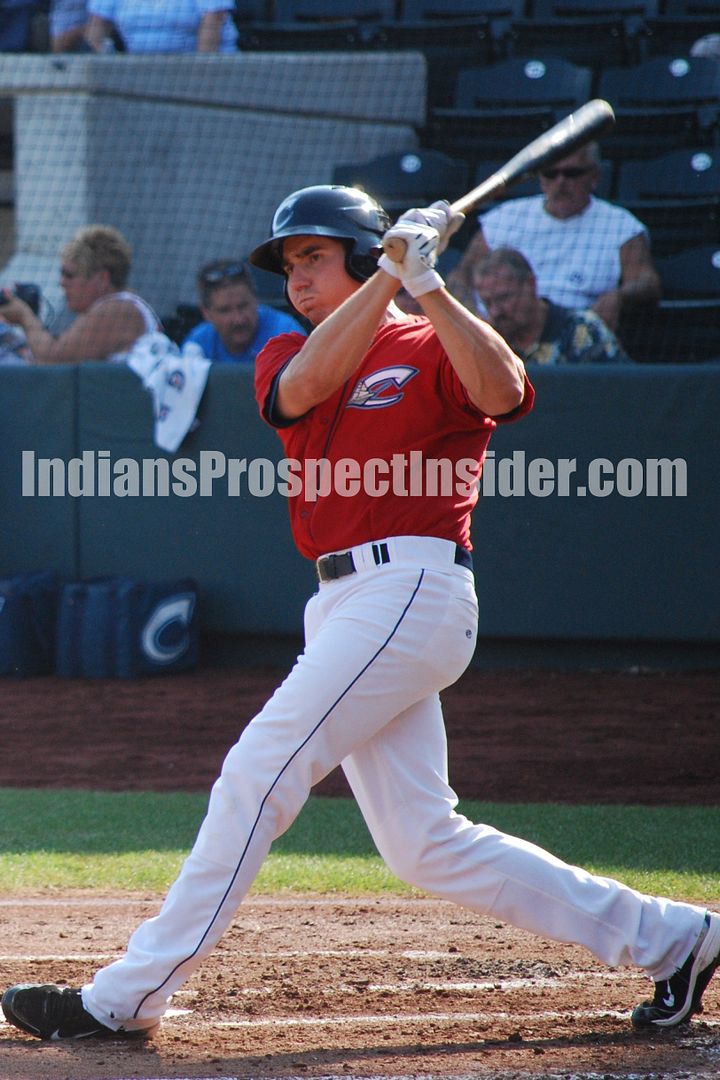 Clippers end losing streak with walk-off, infield hit
When in the midst of a season-long losing streak, you'll take a win anyway you can get it. For the Clippers Monday night, that meant a walk-off win in which the ball never had to leave the infield in the ninth. Matt McBride's infield single to short earned Columbus a .500 record on their 10-game homestand, as they topped Toledo, 4-3.
Drew Sutton hit a solo home run in the bottom of the first inning to give Columbus their first lead of the series. He added an RBI-single in the fifth, bringing home Argenis Reyes (who doubled to lead off the inning and was bunted to third by Ezequiel Carrera).
Much like Carlos Carrasco yesterday, David Huff coasted into the sixth inning. And much like Carrasco, Huff found trouble in a hurry, giving up hits to the first three batters of the inning. Scott Sizemore's single scored Justin Henry, and then Cale Iorg scored on a double-play grounder, which tied the score at two.
Columbus jumped back into the lead in the bottom half of that same inning, when Wes Hodges hit a solo shot. But again, the lead wouldn't last, as Robinzon Diaz came around to score in the top of the seventh, leading off the inning with a double and later scoring on a Huff wild pitch.
The game stayed tied at three until the ninth, when the home team loaded the bases with one out, thanks to a walk, a throwing error by reliever Robbie Weinhardt and an infield single. Sutton hit a fly ball to left that wasn't quite deep enough to score the runner, Luke Carlin, from third - setting the stage for McBride's game-winning hit. The shortstop, Iorg, got to the ball, and tried to beat Carrera to second then tried to throw out McBride. When he failed at both, the Clippers had ended a five-game losing streak, much to the delight of more than 11,000 fans on the final "Dime-a-Dog" night of 2010.
Josh Judy (3-0) earned the win in relief for Columbus. The victory allowed the Clippers to keep pace with the Louisville Bats, who got a come-from-behind win over Indianapolis, and maintain a half-game lead in the International League's West Division.
The Clippers and Mud Hens resume their five-game set tomorrow night, with the scene shifting to Fifth Third Field in the Glass City. Right-hander Zach McAllister (8-10, 5.09), who was acquired by the Indians organization over the weekend to complete the Austin Kearns trade from July, is likely to start for Columbus against Toledo lefty Andy Oliver (1-3, 3.67).
Aeros Drop First 7-2 Before Rains Halt Second
Akron fell to Bowie 7-2 in the opening continuation game from July 28th, but rain played a factor once again in the Aeros
User Comments
No comments currently. Be the first to comment!