Game Recap 8/24: Scrappers Ride Rayl, Bullpen To Victory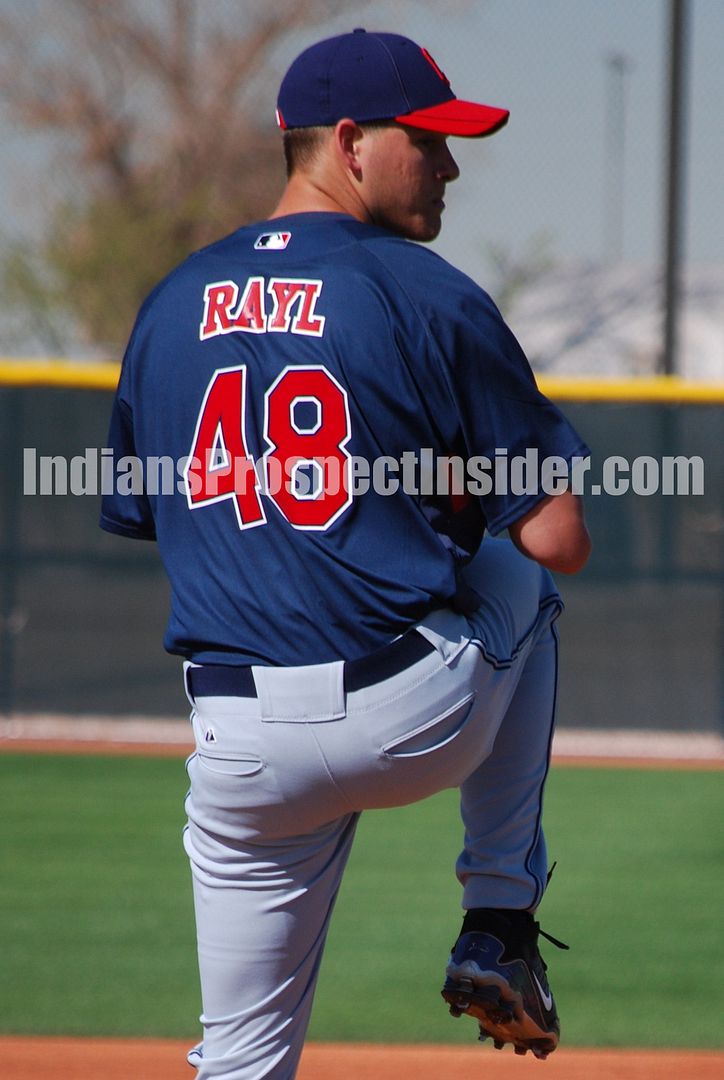 Scrappers stifle Spikes, win game one, 1-0
The Mahoning Valley Scrappers won game one of a three-game series against the State College Spikes Tuesday night 1-0 at Eastwood Field.
Rayl exited after four innings and turned it over to Gregorio Rosario who picked up his first win of the season pitching two scoreless innings of relief. Clayton Ehlert pitched a scoreless top of the ninth inning to record his eighth save of the season.
Zackry Dodson gave up the lone run in the first and got the loss for the Spikes.
Nick Bartolone opened the bottom of the first off Dodson with a double into left field. He later advanced to third base with one out on a passed ball by State College catcher Matt Skirving. With Bartolone at third and Jesus Aguilar at first base, after being issued a walk, Martinez grounded out to first baseman Matt Curry to drive in the only Scrappers run.
Rayl and three members of the Scrappers bullpen did the rest as Mahoning Valley won their second straight game against the Spikes and game one of this series.
The Scrappers will look for their third straight win against State College in game two tomorrow night. First pitch is at 7:05 p.m.
Big Toledo second inning dooms Clippers
A big second inning and solid pitching performance was all Toledo needed to take the scene-shifting game of their series with Columbus Tuesday night at Fifth Third Field, 7-3.
The Clippers got on the scoreboard first when Jared Goedert reached on an error in the second inning and then scored on a Wes Hodges double.
But Toledo plated five in the bottom of that same inning against new Clipper Zach McAllister (8-11). The capper on the frame was a two-run blast from Cale Iorg, his first long ball of the season.
After that, McAllister settled down, throwing four perfect frames. But Andy Oliver (2-3) was equally effective on the other side, striking out 10 Clippers while throwing six-and-two-thirds innings on the night.
Columbus did get a run closer in the seventh, when Damaso Espino's brought home Jordan Brown with an RBI-groundout. The Mud Hens got that run back in the eighth, however, on a sacrifice fly, and added another for good measure, on a Ben Guez RBI-single.
The Clippers threatened in the ninth, getting four straight singles, all with two outs, to score a run and bring the tying run to the plate. Casey Fein came on to close the door for Toledo, getting a deep fly ball out from Ezequiel Carrera to earn his sixth save.
The Clippers and Mud Hens will close out their five-game, two-city series Wednesday with RHP L.J. Gagnier (5-7, 3.75) going for Toledo against Columbus RHP Yohan Pino (9-8, 5.60). First pitch is set for 6:30 p.m.
Aeros Split with Sox
The Aeros remained competitive in the western division wild card race with a doubleheader split against the Baysox Tuesday night. Bowie won game one 1-0, which was originally started Monday. Akron bounced back with a 6-3 triumph in game two. The Aeros are now 65-64 while the Baysox are 68-61.
The first game ended up being a two-day pitchers
User Comments
No comments currently. Be the first to comment!