Game Recaps 4/16: Holt & Toole lead K-Tribe rally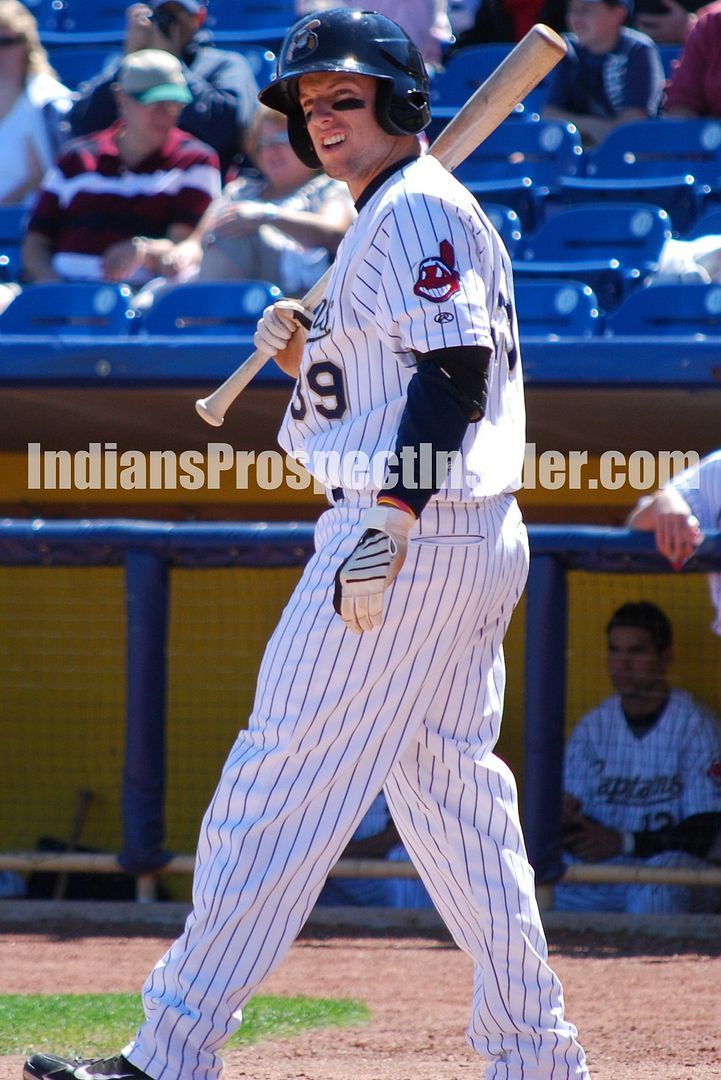 (Photo: Tony Lastoria)
The K-Tribe got back on the winning track, beating the Dash 5-2 in eleven innings Saturday night in Winston-Salem.
In the top of the eleventh inning, Tyler Holt hit a double down the right field line off of Dash reliever Orlando Santos. After a Casey Frawley walk, Bo Greenwell advanced the runners with a sacrifice bunt. Justin Toole then drove in two runs with a long double off of the wall in left center. It was Toole's only at-bat of the night, as he was inserted as a pinch runner in the tenth inning. Toole would score later in the inning thanks to an RBI single by Roberto Perez.
Kinston starting pitcher Clayton Cook held the Dash to just two hits through the first three innings. In the fourth inning, Winston-Salem's Ian Gac reached on an error by Kinston shortstop Ronald Rivas. Andy Wilkins followed with a single. Nick Ciolli then hit an RBI single to score Gac.
The Dash took a 2-0 advantage when Wilkins scored on a sacrifice fly from Kyle Shelton. Cook gave up four hits and one earned run in 4 2/3 innings. Cook walked four and struck out three.
Dash starting hurler Hector Santiago settled down after some early trouble, striking out eleven K-Tribe batters in five innings. Santiago gave up three hits while walking three.
Kinston got on the board off of Dash closer Brandon Kloess in the seventh inning. Ronald Rivas walked with one-out in the inning and was later driven home by an RBI single from Casey Frawley.
Against Winston-Salem reliever Taylor Thompson, the eighth inning started innocently enough. The Dash reliever struck out Adam Abraham to start the inning but Abner Abreu and Chase Burnette followed for the K-Tribe. Abreu launched a liner deep to center and glided in to third safely. Abreu's one out triple set up Burnette, who laced the next pitch in to left field, for an RBI double to tie the contest at two. Burnette was left on third as Kinston stranded two base runners in the frame.
Travis Turek was great in relief for Kinston, giving up just one hit in 2 1/3 innings. Turek walked one and struck out two. Preston Guilmet also was strong in relief for Kinston giving up two hits and no runs in two innings of work. He struck out one and did not walk a batter. Tyler Sturdevant (1-1) picked up the win for Kinston throwing two perfect innings.
The two teams wrap up the three game series Sunday at 2pm in Winston-Salem.
Giovanni Soto will get the start on the hill for Kinston.
Trio of Clippers with three hits each, as Columbus wins home opener
Ezequiel Carrera, Jason Kipnis and Jerad Head each had three hits, while Carrera and Jordan Brown each drove in three runs, as the Columbus Clippers won their home opener against the Toledo Mud Hens, 10-4.
Starter Zach McCallister (2-0) got the win, but not before a wild start led to an early Toledo lead. McCallister would walk the first two batters he faced, and before it was all said and done in the first, both runners would score. Toledo would score another run in the second, giving the Mud Hens a 3-0 lead. McCallister would settle down, however, and not give up another run over the next four innings.
Clutch, two out hits would give the Clippers the tie in the fourth, and then the lead in the sixth. Paul Phillips would double home Jason Kipnis in the fourth inning, for the Clips first tally. Ezequiel Carrera followed that up with a run-scoring single of his own, to tie the game.
Carrera would hit a two-out double in the sixth, to score Phillips, and would score himself on a Luis Valbuena single. The K-Tribe would score three more runs in the seventh inning on a Head double that scored Lonnie Chisenhall, and a two-run Brown single that scored Kipnis and Head.
Cord Phelps and Chad Huffman would both score unearned runs in the eighth, giving the Tribe their final tally.
Columbus continues their three-game set at home with Toledo tomorrow afternoon at 1:05, and on Monday at 11:35.
Follow Tony and the Indians Prospect Insider on Twitter @TonyIPI. Also, his latest book the 2011 Cleveland Indians Top 100 Prospects & More is available for purchase for $20.95 to customers in the US (shipping and handling extra).
User Comments
No comments currently. Be the first to comment!