Game Recaps 5/4: Rayl leads Captains' shut-out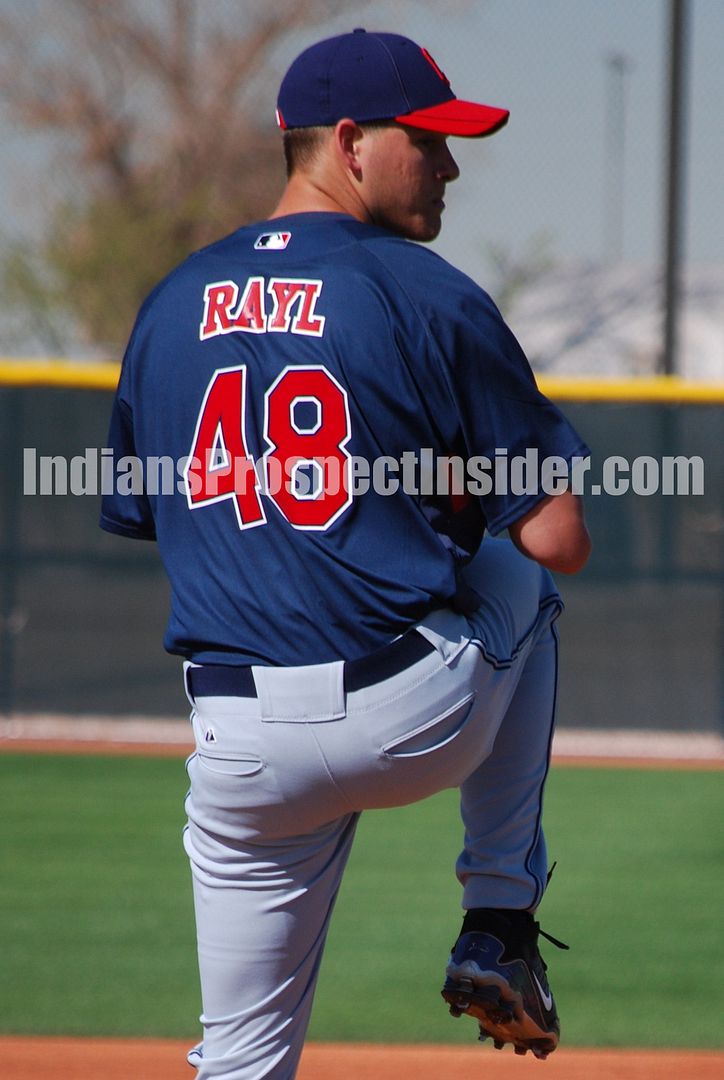 A Night of Rayl-ity
For the second straight game, Lake County pitching combined to toss their second one-hitter. Mike Rayl looked like a king on the mound at Classic Park striking out a career high eleven over seven shutout innings.
Rayl with the assistance of Jordan Cooper who tossed two scoreless innings striking out one faced the minimum on Wednesday night. The only Hot Rod to reach was Luke Bailey on a broken bat blooper to right, who was retired on a double play.
The Captains broke the scoreless tie in the sixth inning against C.J. Riefenhauser. Jason Smit reached on an error on the shortstop to get aboard. Anthony Gallas singled to centerfield and Lake County had runners on first and third. Alex Lavisky poked one over the third baseman's glove into left to score Smit and the Captains led, 1-0. Argenis Martinez doubled down the line in leftfield to score Gallas and it was, 2-0. Carlos Moncrief hit a ground ball to the second baseman Hector Guevara and watched go right through his legs into right scoring two more runs and Lake County was on top 4-0.
Rayl (3-0) picked up the win for the Captains. Riefenhauser (2-2) took the loss allowing three runs, one of them earned on six hits, walking one and striking out four.
Lake County and Bowling Green continue their three game series with game two Thursday night at Classic Park at 7:00PM. On the mound for the Captains is RHP Kyle Blair (2-0) matched up against LHP Enny Romero (1-2) for the Hot Rods. Catch all the action on WELW 1330AM or online at captainsbaseball.com.
McBride's homer propels Aeros past Curve
Matt McBride hit a solo home run in the top of the seventh inning that broke a 3-3 tie and proved to be the game-winning run as the Akron Aeros beat the Altoona Curve 6-3 Wednesday at Blair County Ballpark.
Chris Leroux allowed the McBride home run and suffered the loss for Altoona lasting just one inning and giving up three runs (one earned) on two hits.
Left-handed pitcher Nick Hagadone pitched 2.1 scoreless innings of relief to pick up the win for the Aeros striking out one and walking none. Cory Burns struck out the side in the bottom of the ninth inning to record his eighth save of 2011.
The Aeros (13-13) scored in the top of the first inning off Curve starter Mike Colla. Jordan Henry led off the game with a walk and quickly stole second base. With one out, Juan Diaz advanced him to third with a single. Chun Chen followed with a walk. Henry scored when John Drennen reached on a fielding error. McBride made it 2-0 as he drove in Diaz on an RBI single. Tim Fedroff capped the inning with a sacrifice fly scoring Chen and giving the Aeros a 3-0 lead.
The Curve (12-12) chipped away at the Aeros lead and eventually tied the game at 3-3 scoring single runs in the third, fourth and fifth innings.
Altoona went to Leroux in the top of the seventh and McBride greeted him rudely hitting a solo home run to center field to give the Aeros a 4-3 lead. Fedroff reached on an error and advanced to third on Kyle Bellows' double. With one out, Fedroff scored and Bellows advanced to third when Henry grounded into a fielder's choice. Matt Lawson followed with a sacrifice fly to score Bellows and give Akron a 6-3 lead.
The three-run cushion was enough for the Aeros bullpen as they went on to beat Altoona.
The Aeros and Curve will play the rubber match of this three-game series Thursday morning. Left-handed pitcher Matt Packer will get the start for Akron. Packer is 0-3 with a 4.79 ERA on the season. He will face fellow lefty Aaron Pribanic, who is 2-0 with a 1.50 ERA. First pitch is at 11 a.m. The game can be heard on Fox Sports 1350 AM or online at sportsradio1350.com. Coverage begins at 10:45 a.m.
Kinston splits with 5-1 win at Salem
The K-Tribe used a three run fifth inning to beat Salem 5-1 Wednesday. Kinston picked up win #10 this season and split the two game series. A game scheduled on June 13th in Kinston will be the make-up contest for Tuesday night's rain out.
Picking the game up in the bottom of the first inning after rain suspended things on Tuesday night, reliever Tyler Sturdevant had to deal with two on and one out. Sturdevant got out of the mini jam in the first then pitched a scoreless second. Sturdevant went 1 2/3 innings, giving up one hit. Sturdevant struck out three.
In the top of the second inning, Abner Abreu led off with a single. Abreu then stole second base, for his seventh steal in seven attempts this season. Later in the frame, Abreu scored on a two-out, RBI double from catcher Roberto Perez.
Up 1-0, the K-Tribe then brought in starter T.J. House to start with a clean slate in the bottom of the third inning. An error by Kinston shortstop Casey Frawley allowed Salem's Zach Gentile to reach safely. After a ground-out advanced him to third base, Salem tied the score at one thanks to a sacrifice fly by Peter Hissey. Kinston broke the tie thanks to a Salem error in the top of the fifth.
With Dan DeGeorge at second base and two-outs in the inning, Salem third baseman Kolbrin Vitrek threw low at first allowing DeGeorge to score. The inning would go south for Salem from there. After a walk to Bo Greenwell, Chase Burnette reached on an error by Salem's second baseman Zach Gentile. Abreu would make the Sox pay as he hammered a double off the left field wall to score Frawley and Greenwell. Kinston would take a 4-1 lead into the bottom of the fifth inning.
Though it wasn't needed, Kinston added insurance in the ninth. Roberto Perez walked to start the frame and a perfectly placed RBI double to right from Dan DeGeorge brought Perez home, who beat the throw to the plate.
Adam Miller worked the ninth inning for Kinston, making his second appearance of the year since coming out of extended spring training. Miller struck out one, walked one and gave up a hit while not allowing a run.
Follow Tony and the Indians Prospect Insider on Twitter @TonyIPI. Also, his latest book the 2011 Cleveland Indians Top 100 Prospects & More is available for purchase for $20.95 to customers in the US (shipping and handling extra).
User Comments
No comments currently. Be the first to comment!