Game Recaps 6/20: Barnes is dominating once again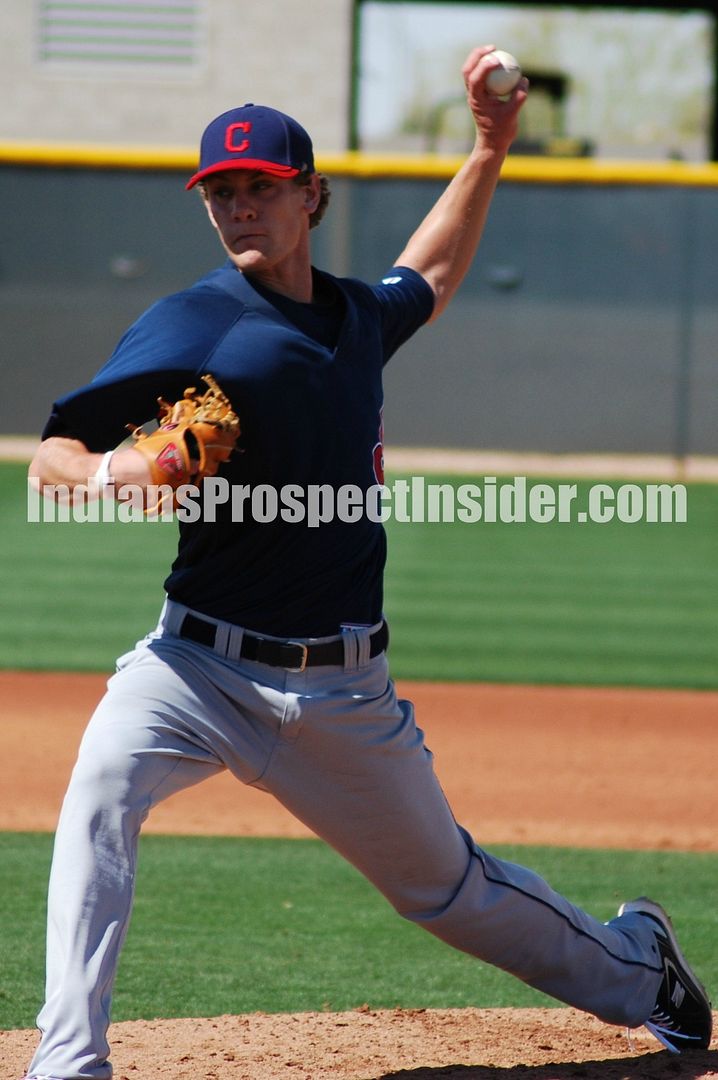 Scott Barnes (Photo: IPI)
Note: Akron, Kinston and Lake County all had scheduled off days on Monday.
Barnes and Clippers topple Toledo 3-1
Starter Scott Barnes shut down Toledo through seven innings and guided the Clippers to a 3-1 victory. Barnes (6-1) struck out four and gave up two hits through seven shutout frames, improving his ERA to 3.53.
The Clippers, now 48-23, scored a run in each of the first three innings to give Barnes an early cushion.
Justin Germano earned his second save of the year after getting Bryan Pounds to ground into a double play with runners on the corners and one out.
Germano relieved Carlton Smith, who gave up a home run to Jeff Salazar, as well as two hits and one walk. Jensen Lewis came in during the eighth and struck out two.
The Clippers and Mud Hens play one more in Columbus Tuesday as Zach McAllister (7-2, 2.96) faces Duane Below (6-3, 3.25).
Muckdogs Power Past Scrappers
Batavia hit three home runs and recorded 11 hits to beat Mahoning Valley, 10-7, in the series opener at Eastwood Field.
The Scrappers scored first in the bottom of the first inning, but the Muckdogs scored the next six runs to take a 6-1 lead. Mahoning Valley chipped away to make it 6-3 in the bottom of the fifth, but the Scrappers were unable to get closer.
The Muckdogs took advantage of six Scrappers errors in the game, scoring a pair of unearned runs. Rob Nixon took the loss for the Scrappers, falling to 0-1. Jose Almarante picked up the win, improving to 1-0.
Outfielder Bryson Myles homered in the fifth, the first home run of the year for the Scrappers.
The two teams will play Tuesday night at 7:05 pm at Eastwood Field.
Follow Tony and the Indians Prospect Insider on Twitter @TonyIPI. Also, his latest book the 2011 Cleveland Indians Top 100 Prospects & More is available for purchase for $20.95 to customers in the US (shipping and handling extra).
User Comments
No comments currently. Be the first to comment!