Game Recaps: Pomeranz gets first win in K-Tribe sweep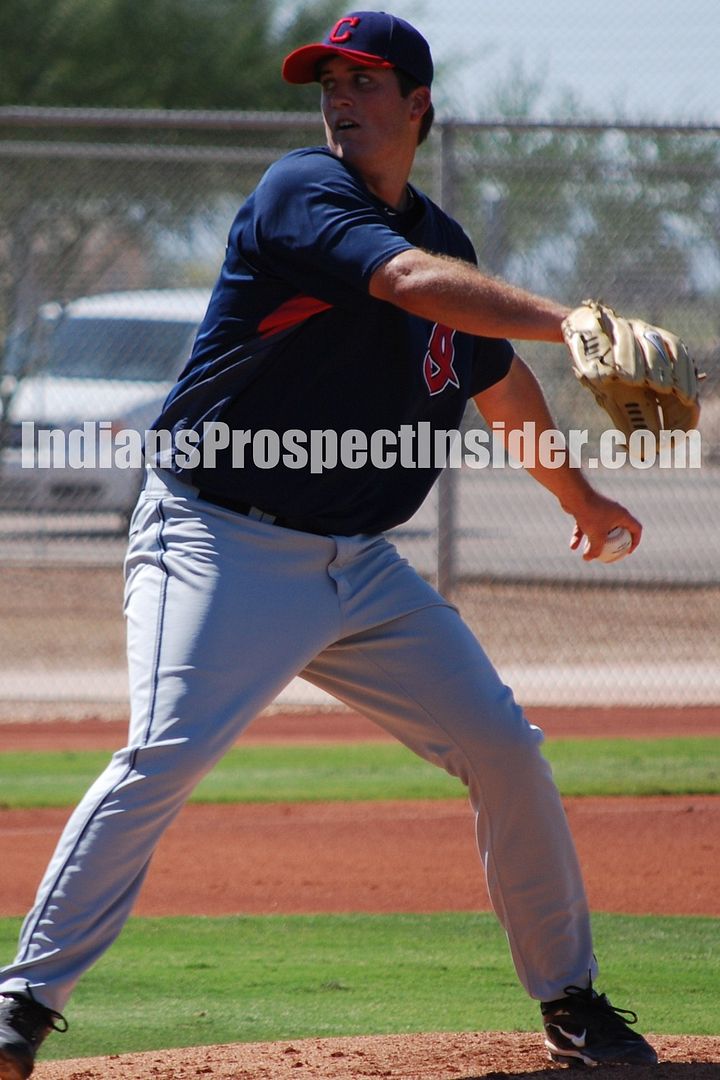 K-Tribe Sweeps Doubleheader Over Potomac
It was a dominant doubleheader as Kinston shut-out Potomac, winning 3-0 and 5-0 Saturday night in Kinston. With the wins, Kinston takes the four game series from Potomac. The K-Tribe (13-15) has now won four straight, the team's longest win streak of the season.
In game one, Kinston took advantage of National's starter Cameron Selik's Carolina League debut. After walking two in the first inning, Selik walked Adam Abraham and Jason Smit with one-out in the bottom of the second inning. Abraham would advance to third on a fly-out from Roberto Perez. Abraham would then score on a passed ball. Kinston would extend their lead in the bottom of the third inning, when Bo Greenwell slammed a home run over both sets of billboards in right field. The homer was Greenwell's second of the season and gave Kinston a 2-0 lead. Chase Burnette hit his own bomb over both sets of billboards in right field in the bottom of the sixth inning. It was Burnette's first home run of the season and the second multi-home run game of the year for Kinston. Selik (0-1) picked up the loss for Potomac in his Carolina League debut. Greenwell went 2-for-2 for Kinston.
Kinston starter Drew Pomeranz was very good. Pomeranz (1-0, 1.27) did not give up a run in five innings of work. Pomeranz gave up three hits, while walking three and striking out eight. It was the first professional win for Pomeranz. Toru Murata took over for Pomeranz in the sixth inning, not allowing a base runner while striking out two. Preston Guilmet picked up his fifth save of the season with a perfect seventh inning.
In game two, Clayton Cook, Francisco Jimenez and Travis Turek combined for the 5-0 shutout. Cook (2-2) was great for Kinston, giving up four hits in five innings. Cook struck out six and did not walk a batter. Kinston newcomer Francisco Jimenez and Travis Turek combined to throw two innings of shutout ball. Turek struck out two as the K-Tribe pitching staff did not walk a Potomac batter in game two. The K-Tribe bullpen has not given up an earned run in more than 33 innings of work.
Aeros Drop Third Straight, Lose to Thunder 4-3
Nick Hagadone allowed three runs in the top of the seventh inning as the Akron Aeros lost game two of a three-game series to the Trenton Thunder 4-3 Saturday at Canal Park.
Hagadone was charged with the loss for the Aeros pitching 1.2 innings, walking two and striking out two.
With the loss, Akron (13-16) has now dropped three straight games tying their longest skid of the year.
Craig Heyer got the win for Trenton tossing six innings, giving up three earned runs on six hits and striking five while walking just one. Fernando Hernandez pitched a scoreless bottom of the ninth inning to earn the save.
The Aeros got on the board in the bottom of the second inning. With two on and one out, Kyle Bellows singled home Chun Chen to make it 1-0. Karexon Sanchez followed grounding into a fielder
User Comments
No comments currently. Be the first to comment!