Hector Rondon: How Bad Has He Really Been?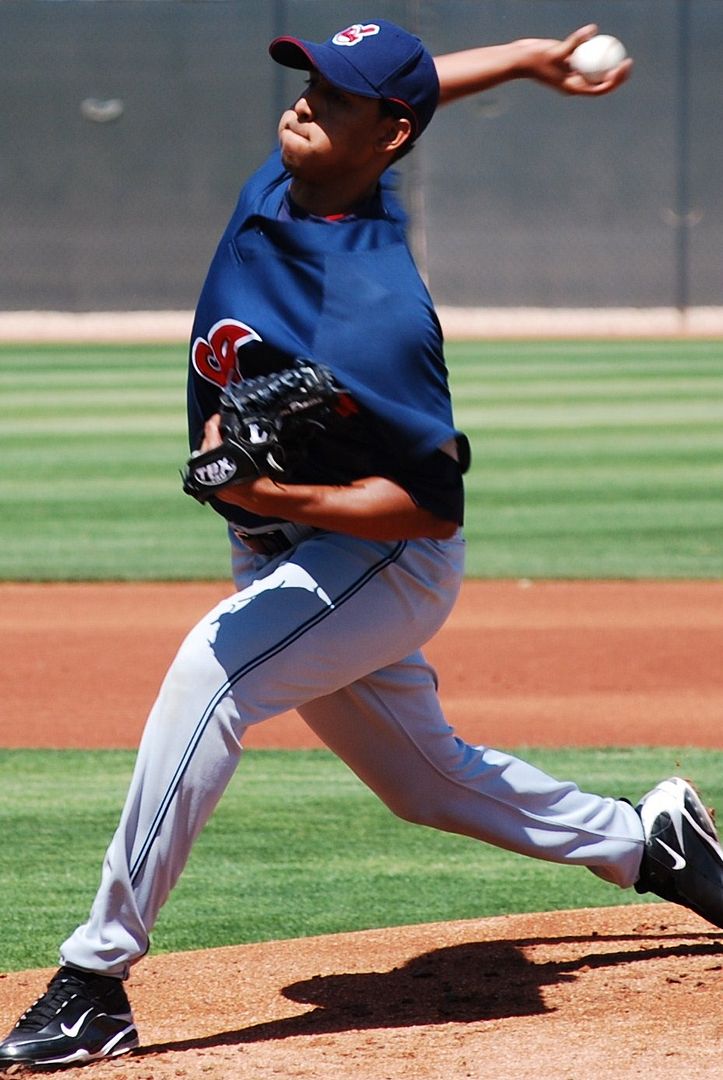 Hector Rondon recently got his first win of the season on Thursday. Skimming the game recap, you might think that he had a good outing, he did get a Win afterall and he struck out 8 batters. But, when you look a little closer you see that he gave up 5 runs on 9 hits over only 6 innings. On top of that, he yielded 4 home runs and continued his homer-prone ways of 2010 with his worst episode yet.
Just like we all know that Wins and Losses mean little when evaluating a pitcher, so too do a lot of stats when looked at for only 6 starts and when looked at out of context. Everyone was worried about Rondon's HR's given up before this most recent outing and then he goes and gives up four in one night. This seemed like cause for concern and I could hardly believe it myself. I started looking at his 6 starts over the 2010 season and found some interesting items:
2010 (AAA): 1-3, 8.79 ERA, 1.849 WHIP, 28.2 IP, 9BB, 30K, 44H, 12HR
That's not pretty. He has been giving up hits and HR's at a very high rate. His ERA, WHIP and W-L record are all being dragged right along with those two items. Giving up HR's is largely dependent on the pitcher's ability to reduce the # of balls put in play (by racking up strikeouts) and by inducing ground balls on the balls that are put in play. The easiest thing to look at is his Rondon's K totals, so we'll tackle that first: 30 in 28.2 IP. That's very good. On top of that, he isn't walking anyone either, so the K's aren't coming as a result of nibbling on the corners and getting some called strike threes but also getting a lot of ball four's as well. His K:BB ratio is 3.33, and K/9 is 9.4 which is also very good. Just for everyone's reference, Stephen Strasburg has a 10.6 K/9.
OK, so Rondon can get strikeouts. But why is he giving up so many hits and home runs on the relatively few balls that are put in play? This is where I had to roll back the tape and look at all of Rondon's starts batter by batter. Over his 6 starts in 2010, Hector Rondon has faced 138 batters which resulted in:
Hector Rondon, 2010 Batted Ball Outcomes:
36 GB's, 39 FB's, 19 LD's, 4 PU's, 9BB's, 1 HBP and 30 K's
Hector Rondon has given up 44 hits in his 28.2 IP, which is an average of 13.8 H/9. This is surprising, because only 98 batters have actually put the ball in play. Could it be that hitters are just teeing off on this historically hard to hit pitcher or could it be that Rondon has just been extraordinarily unlucky so far? The first thing to look at when dealing with luck is of course his BABIP:
2010 BABIP = .370
xBABIP = .300
Hector is suffering though about .070 points higher than the
User Comments
No comments currently. Be the first to comment!