Holt Being Thrown Right Into The Fire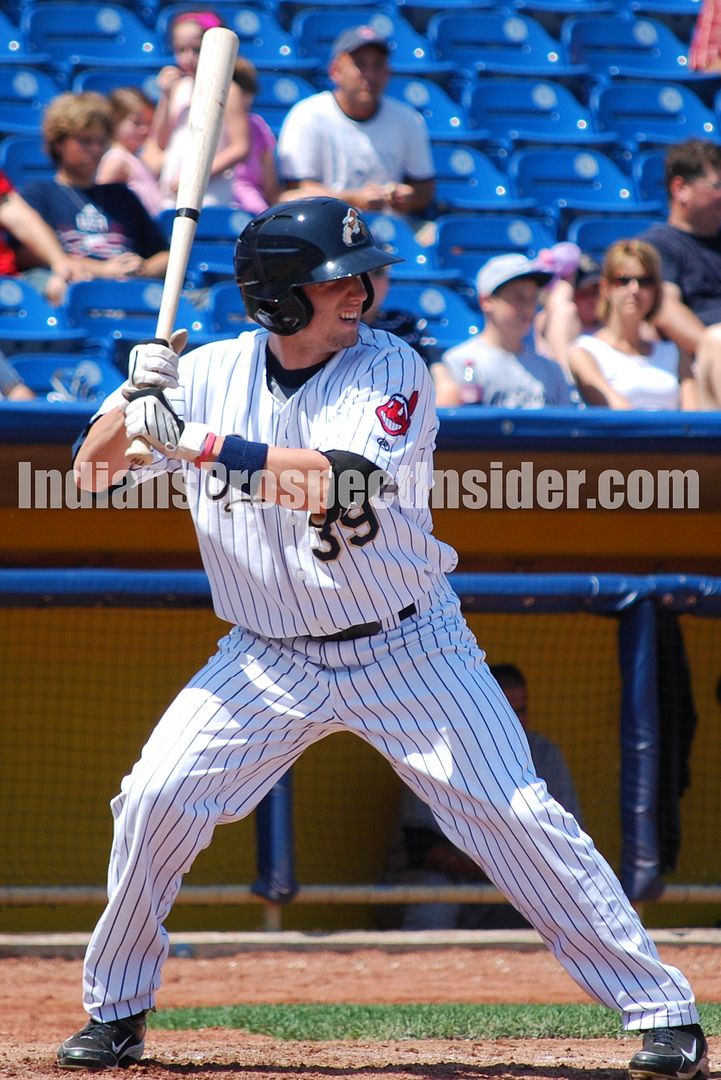 Talk about being thrown out of the frying pan and into the fire.
Outfielder and 2010 10th round draft pick Tyler Holt was signed to a $500,000 bonus on Saturday early afternoon and then later that night immediately made his professional debut with Low-A Lake County going 1-for-4 with a triple in the contest. The fact he made his debut in
Lake
County
and not at short-season Single-A Mahoning Valley shows how much further along the Indians think he is than most players coming out of the draft.
Holt, 21, was back in the lineup on Sunday afternoon and everyone could tell he was pressing a little bit as in his second at bat with the bases loaded he slammed his bat down in disgust after he flew out for a sacrifice fly. He wasn't necessarily disgusted with the sacrifice fly, but instead was not happy because he felt he had the bat taken out of his hands after some questionable strike calls from the umpire.
Between innings, hitting coach Phil Clark pulled him aside and had a brief conversation with Holt. What
Clark
said exactly is anyone
User Comments
No comments currently. Be the first to comment!