Indians 40-man Review: Who Do They Remove?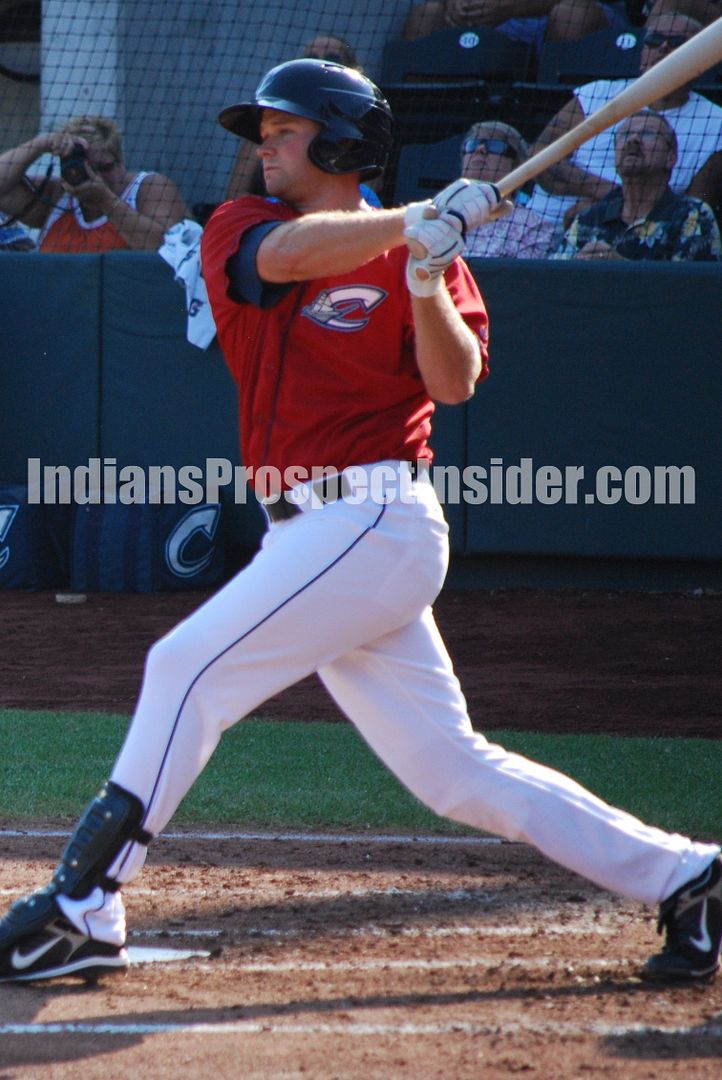 Photo Credit: Tony Lastoria
With the World Series getting under way on Wednesday, the official start to the 2010-2011 offseason draws nearer for Major League Baseball.
The November 20th roster deadline is a little over three weeks away. This is a key date in the offseason where teams set their 40-man rosters for the upcoming season by making decisions on which players to keep, which players to remove, and which young players to add in order to protect them from the Rule 5 Draft in December. Decisions are also made by teams in regard to how many spots to leave open for potential free agents signings.
When it comes to filling out the 40-man roster at this time of the year, it all comes down to a combination of need and talent. Most of the additions to the 40-man roster are who organizations view as their best young talent in the minors that is up for roster protection from the Rule 5 Draft. The rest of the additions come from signings through free agency with a few waiver claims potentially sprinkled in.
Teams conduct several meetings from the final month of the season until the roster deadline date as they work to whittle down the roster and finalize it before the deadline. Many decisions on who to remove and who to add from the roster are obvious, but other decisions are not so cut and dry.
Whether obvious or not, teams will wait until right around the deadline date to officially make the moves in order to let things play out. Teams rarely make roster decisions on who to add well in advance of the deadline since there is no rush to do so and it could be a decision that results in disaster. What if the player being rostered is playing winter ball then goes out the next day and gets seriously hurt? This is a situation the team wants to avoid, and is why most of these decisions typically always go down to the last minute.
Occasionally, a team will open up a roster spot by trading a player already on the 40-man roster in exchange for a non-roster player that is not required to be protected. Even more rare are trades at this time of the year involving Rule 5 eligible players that teams may not have room on their roster to protect. This is mostly because other teams are in the same boat, and also because teams have little interest to acquire a player that if they are even interested in they can just go out and try to pick them up in the Rule 5 Draft for little cost.
With all this in mind, let's take a look at what decisions the Indians may make in creating room on the 40-man roster prior to the November 20th roster deadline. In the next week or two I will follow this piece up with a look at what players from their farm system the Indians will consider adding to the 40-man roster.
Roster Analysis
The Indians currently have 44 players on the 40-man roster. At the moment they are four players over the 40-man limit because they have four players that are on the 60-day disabled list: catcher Carlos Santana, outfielder Grady Sizemore, and right-handed pitchers Anthony Reyes and Hector Ambriz. Players on the 60-day disabled list do not count toward the 40-man roster.
Since there is no disabled list in the offseason, all players on the 60-day disabled list have to be added back to the 40-man roster (or released) by the November 20th roster deadline. As a result, in the coming days the Indians will have to remove at least four players from the 40-man roster just to create room for these four players on the 40-man roster who are on the 60-day disabled list. If they want to add players from their minor league system and a free agent or two, they will need to remove more than four players.
Who Stays, Who Goes
Before we get into who stays or goes, it should be noted that players like outfielder Trevor Crowe, left-handed pitcher Aaron Laffey and right-handed pitcher Jensen Lewis are not in danger of being designated for assignment (DFA). Well, at least not until spring training.
While all three are marginal major league talents, Crowe and Laffey still have one option remaining so have some value as at worst depth options in 2011. Lewis may be on his way out of the organization, but he should remain with the club until spring training while the Indians seek a trade partner or his value increases because of injuries to other relievers.
Looking at the rest of the current 40-man roster, the following players appear to have a questionable status on the roster: Hector Ambriz (RHP), Luke Carlin (C), Shelley Duncan (OF/1B), Justin Germano (RHP), Chris Gimenez (C), Wes Hodges (1B), Chad Huffman (OF/1B), Andy Marte (3B/1B), Anthony Reyes (RHP), Carlos Rivero (SS), Drew Sutton (SS/2B), Jess Todd (RHP), and Luis Valbuena (2B).
That's a lot of guys ranging from low to high chances at being removed from the roster. Here is a breakdown on the chances of each player being removed:
Hector Ambriz:
The Indians made it through all of 2010 without having to send Ambriz back to the Diamondbacks as a Rule 5 pick, so he is 100% the property of the Indians now as they have the full complement of three options and can pretty much do what they please with him for the next three years. However, since he just underwent Tommy John surgery and won't pitch in the big leagues in 2011, it is very unlikely that if he were designated for assignment that anyone would claim him off waivers. Even with the flexibility he provides respective to the 25-man roster with his three options they do not help in regard to creating room on the 40-man roster as he is still taking up space as a marginal player who is unusable in 2011.
Decision:
The Indians DFA him, he clears waivers, and is outrighted to the minors. He would still be under the Indians control as a first time 40-man roster removal, so unless claimed by another team he remains under their control in 2011 and beyond. This is much like the Adam Miller situation from last offseason.
Luke Carlin:
The Indians two catchers at the big league level next year will be Carlos Santana and Lou Marson, but if Santana needs more time to recover from his knee surgery or if they want to start Marson in Columbus to play everyday and get more seasoning, the Indians will need a third catcher on the roster. If the Indians go this route, they could always find that third catcher on the free agent market like they did with Mike Redmond last offseason, or go with Carlin or even Chris Gimenez. Carlin is a likeable guy who has some value as organizational depth at catcher, but not worthy of a 40-man spot.
Decision:
The Indians DFA Carlin, he clears waivers, and he becomes a free agent. There is a good chance the Indians try and resign him to a minor league deal with an invite to major league camp this spring. If resigned, he likely would be the regular catcher at Triple-A Columbus.
Shelley Duncan:
Duncan
provided some much needed leadership for a very young team and also a powerful bat from the right side of the plate hitting .231 with 11 HR, 36 RBI and a .736 OPS in 85 games last year. If he remains on the team he would serve as a right-handed complement to Travis Hafner at DH and also provide a right-handed bat off the bench to play left field and first base. He
User Comments
No comments currently. Be the first to comment!