Indians Add Seven Players To Roster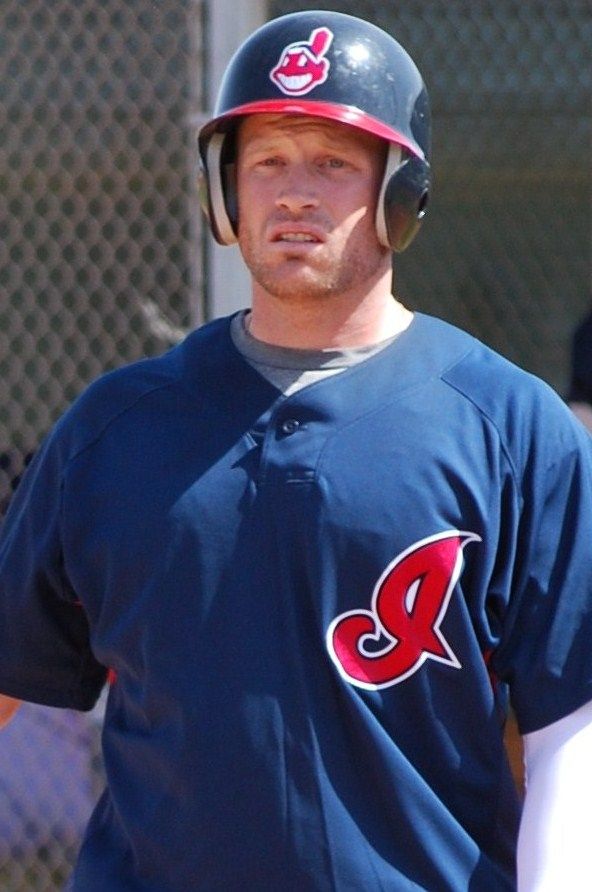 The Cleveland Indians today announced the club has purchased the contracts of the following seven players: INF/OF
Jordan Brown
, LHP
Kelvin De La Cruz
, INF
Jason Donald
, RHP
Jeanmar Gomez
, INF
Wes Hodges
, INF
Carlos Rivero
, and OF
Nick Weglarz
.
Brown, 25, spent the entire season in AAA Columbus where he was a mid-season and post-season all-star selection and hit an International League-best .336 (140-417) with 35 2B, 1 3B, 15 HR and 67 RBI in 111 games. The .336 mark was the 2nd highest single-season average in Columbus history. He was also named to the Topps Triple A All-Star Team. In addition to winning the batting title he finished 3rd in the league in slugging % (.532), 4th in OPS (.913), 6th in hits (140), 4th in total bases (222) and tied for 5th in doubles (35). Jordan appeared in left field in 41 games, right field in 27 games and first base in 22 games. He is currently hitting .318 (35-110) with 4 HR and 21 RBI in 32 games for Caracas in the Venezuelan Winter League. Brown was the club's 4th round pick (124th overall) in the 2005 First-Year Player Draft out of the University of Arizona.
De La Cruz, 21, opened the season at A Kinston and made two starts (2-0, 1.50 ERA, 12.0 IP, 6 H, 2 ER, .146 AVG) before missing the remainder of the regular season due to a strained left throwing elbow. He finished the season healthy, making three starts for the Arizona Rookie League team in Goodyear, AZ and also pitched in the Fall Instructional League and Arizona Parallel League. Kelvin entered the 2009 season as the 7th best prospect in the Indians organization according to Baseball America. He was signed as a non-drafted free agent in December 2004 out of the Dominican Republic.
Donald, 25, was acquired in a July 29th, six-player trade with the Philadelphia Phillies and split the season between AAA Lehigh Valley (.236, HR, 16 RBI, 51 G) and AAA Columbus (.257, 1 HR, 1 RBI, 10 G). He hit in 7 of his 10 games with the Clippers. He missed six weeks in June and July (left knee surgery) and was limited to just 10 games with AAA Columbus due to a lower back injury. Jason entered the 2009 season as the #4 overall prospect in the Phillies organization according to Baseball America and the 69th best overall prospect in all of Minor League baseball by BA.
Gomez, 21, was a combined 12-6 with a 3.30 ERA in 26 starts for A Kinston and AA Akron (147.1 IP, 134 H, 54 ER, 45 BB, 124 K) and tossed a 9.0 inning perfect game on May 21 at Trenton for the Akron Aeros. Jeanmar was promoted to Akron on April 27 and was named Eastern League Pitcher of the Year, going 10-4 with a 3.43 ERA in 22 starts (123.1 IP, 117 H, 47 ER, 109 K). He finished 3rd in the Eastern League in ERA, tied for 5th in strikeouts and tied for 6th in wins despite pitching the first month of the season in Single-A. The Eastern League All-Star selection was also 1-0 with a 2.45 ERA in two Eastern League playoff starts (11.0 IP, 12 H, 3 ER). He was signed into the organization in April 2005 out of Venezuela.
Hodges, 25, hit .265 (88-332) with 24 2B, 5 HR and 38 RBI in 86 games for AAA Columbus, his first exposure at the Triple-A level in just his 3rd professional season. Wes was limited to 86 games with a sprained right wrist, which forced him onto the disabled list from May 13 to July 3, and at the time of the injury he was hitting .275. He was Cleveland's 2nd round (69th overall) pick in the 2006 First-Year Player Draft out of Georgia Tech.
Rivero, 21, spent the entire season in AA Akron where he hit .280 (49-175) in the second half with 11 2B, 6 HR and 33 RBI in 49 games (.457 SLG, .797 OPS). Overall on the year he hit .242 (116-480) with 24 2B, 2 3B, 7 HR and 58 RBI in 132 games. He also walked 50 times against only 73 strikeouts. The slick-fielding shortstop compiled a fielding percentage of .972 (14 E, 508 TC) and hit .296 (8-27) with 5 RBI in seven Eastern League playoff games. From August 1 thru the end of the season he hit .297 (35-118). He was signed as an amateur in 2005 out of Venezuela and is currently hitting .318 (28-88) in the Arizona Fall League (6 2B, 2 HR, 13 RBI, .859 OPS, 22 G). He entered 2009 as the 9th best prospect in the organization according to Baseball Prospectus and minorleaguebaseball.com.
Weglarz, 21, spent the entire season at AA Akron where he posted an on-base percentage of .377 with 17 2B, 3 3B, 16 HR and 65 RBI in 105 games (.227 AVG, .431 SLG, .808 OPS). He finished 10th in the Eastern League with a .377 on-base %, tied for 2nd in walks (75) and 11th in runs scored (69) despite not playing after August 14th due to shin splints. The Ontario, Canada native entered the season as the 3rd best prospect in the Indians organization according to Baseball America & Baseball Prospectus. He was the youngest member of the 2009 Canadian World Baseball Classic Team and was a member of the 2008 Canadian Olympic team. Nick was an Eastern League mid-season all-star and participated in the Future's Game in St. Louis. Nick was selected in the 3rd round in the 2005 First-Year Player Draft (94th overall selection). He was limited to 8 games in the Arizona Fall League and recently underwent surgery to repair a stress fracture in his left tibia.
The 40-man roster is now at 40.
User Comments
No comments currently. Be the first to comment!