Indians are not far off the pace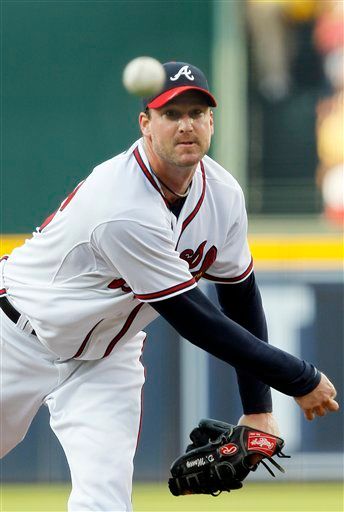 The acquisition of Derek Lowe should only
be the first of several moves for the Indians
this offseason (Photo: AP).
When watching the World Series this year and last year it is hard not to come away with a belief that the Indians are not that far away from reaching the playoffs and maybe one day making it to and winning a World Series. While there is a disparity between the teams that spend and the teams that do not, one thing that is showing itself more and more is that there are few if any truly dominating teams in baseball.
The New York Yankees and Philadelphia Phillies are the closest thing in each league to a dominating team, but even with all the money they spend both teams are flawed. They have the money to sustain contention every year, but as always once the playoffs begin almost any team has a chance to win. We have seen it time and time again, and that is why if the Indians can just get back to the postseason they will have as good a chance as anyone to win a World Series.
When you look at the last three World Series participants the Texas Rangers (twice), St. Louis Cardinals, and San Francisco Giants these teams all had significant flaws. The Rangers no doubt have a very good offense, but even with an All Star closer their bullpen has been shaky and their starting pitching is solid as a whole but really lacks much star power at the top. The Cardinals also have a very good offense, but they also have bullpen issues and a very inconsistent starting rotation.
The formula for success in this year
User Comments
No comments currently. Be the first to comment!