Indians Hope Price Was Right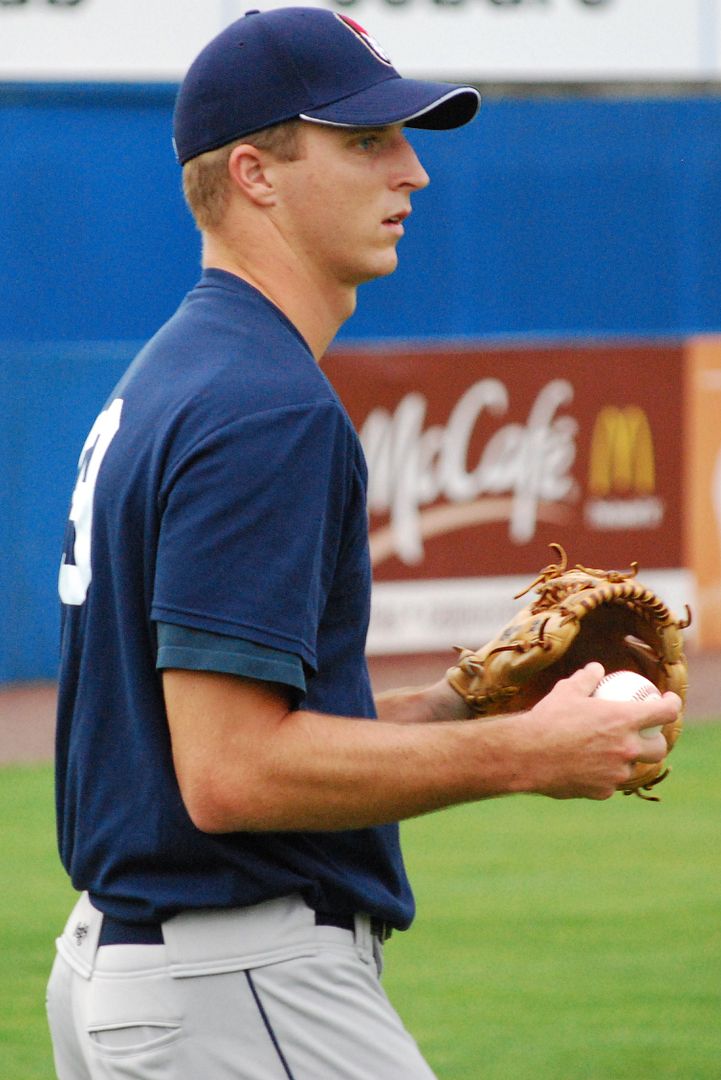 As the deadline approached this past July 31st for teams to make non-waiver deals, right-hander Bryan Price was on the bus getting ready for his next start for High-A Salem, a Boston Red Sox affiliate. Little did he know that while he and his teammates were making the short trip from the team hotel to the field in Wilmington, DE that his baseball career was about to take a big turn.
Price, 22, was sitting back with the rest of his teammates catching some last minute updates on any trades that went down in Major League Baseball. Since their team bus was equipped with satellite TV, they could watch ESPN live to get all the latest details. He and his teammates knew that Boston was heavily involved with talks to acquire several different players, and when the news broke on ESPN that the Red Sox had made a trade with Cleveland for catcher Victor Martinez they all watched intently to see who was included in the deal and going to the Indians.
"It's funny, we were on the bus watching it on ESPN and they said "player to be announced" and right then my manager [Chad Epperson] called me off the bus,
User Comments
No comments currently. Be the first to comment!