Indians "Live" Draft Blog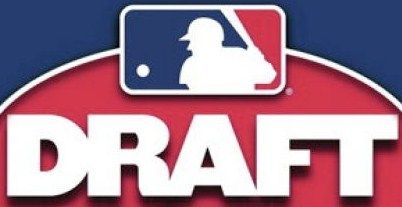 Update 7:56 PM:
Gotta say I am very happy with the Indians pick of Pomeranz at #5. They did not change their opinion of him even after all the talk the past 24-48 hours that he could be sliding on draft boards. As Mirabelli mentioned a few weeks ago, they stayed true to their approach of not reacting a lot to late risers or fallers. Choice or Sale would have also been very good picks at #5, but to me Pomeranz has more upside potential. Now the real work for the Indians begins as they prepare for the second round pick at #55.
Update 7:32 PM:
Well, there you go. After all the talk that Pomeranz was sliding or that the Indians were completely off him, the Indians at #5 select LHP Drew Pomeranz from the University of Mississippi.
Update 7:29 PM:
ESPN has said we are completely off Pomeranz, but Jonathan Mayo and Frank Piliere are both saying we take Pomeranz. Guess we are about to find out who is completely wrong.
Update 7:25 PM:
With the #4 pick the Royals select SS Christian Colon. Looks like it will be Sale or Choice for the Indians, though considering there is no clear cut player here many others are also in play here.
Update 7:21 PM:
With the #3 pick the Orioles select SS Manny Machado. Ok, let the fun begin.
Update 7:15 PM:
With the #2 pick in the draft the Pirates take RHP Jameson Taillon. No surprise there either. Machado should go next to the Orioles, and then it gets VERY interesting.
Update 7:09 PM:
And the Nationals take C/OF Bryce Harper with the #1 pick. Gee, big surprise there.
Update 7:05 PM:
Keith Law and ESPN saying that the Royals appear locked on Christian Colon at #4.
Update 7:01 PM:
ESPN is reporting the Indians are completely off Pomeranz as the #5 pick.
Update 6:58 PM:
By the way, I will leave the stats, analysis and scouting reports for the player pick posts when they happen, but I will continue to add my initial thoughts and opinion about the first round pick in this post.
Update 6:55 PM:
Draft is about to start. The excitement should really kick in with the Royals at #4 and Indians at #5. It is almost a foregone conclusion Harper, Taillon, and Machado will go and in that order. But after that anything can happen. If the Royals take Sale, I predict the Indians take Choice. If the Royals take someone else, I predict the Indians take Sale. (Which of course means they take Pomeranz). In any case, we will know who the Indians pick in about 25-30 minutes.
Update 6:30 PM:
Mayo and Callis on MLB Network both just predicted Pomeranz to the Indians at #5.
Update 6:18 PM:
ESPN's Keith Law is saying the Royals will take Sale. If this happens, it looks like it comes down to Pomerenz or Choice for the Indians. Pomeranz is getting beat down hard late by negative reports, so it will be interesting if the Indians let any last minute news and discussions affect their view of him.
Update 6:08 PM:
Jonathan Mayo on MLB Network just jumped on the Pomeranz "falling" bandwagon as he mentioned some questions about his health, durability and drop in velocity late in the season. Also, mentions Sale and several of the college pitchers will look to sign for over slot. Last, both Mayo and Baseball America's Jim Callis say Grandal may be slipping to the middle of the first round now and maybe out of the first round completely.
Me personally, I would be okay with any of Sale, Pomeranz or Choice being the pick. I have a feeling it is going to be Choice.
Update 6:01 PM:
As the draft nears, lots or rumors are flying all over the place with regard to who is going where and when. As far as the Indians are concerned, it is pretty much Fort Knox as they are pretty much hunkered down and not talking when it comes to giving any insight on what they may do with the first pick. There have been some reports that the Indians are
User Comments
No comments currently. Be the first to comment!