Indians Sign Mike Redmond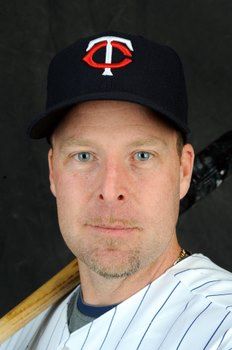 The Cleveland Indians today announced the club has signed free agent catcher Mike Redmond to a major league contract. The deal is for one year at a reported $850,000.
The signing of Redmond slides catcher Wyatt Toregas to Triple-A Columbus to start the season where he will now be the caddy for uber prospect catcher Carlos Santana. Redmond will backup catcher Lou Marson in Cleveland to start the season.
This is somewhat of a puzzling signing as prior to the move the Indians already had three good, young and cheap catching options at their disposal in Santana, Marson and Toregas. Marson is expected to be the everyday starter for the first half of the season and then slide into a backup role the second half of the season when Santana is called up and becomes the everyday catcher. Toregas would have been the backup for Marson the first half of the season.
This is bad news for Toregas, as he looked like the ideal third catcher on a 40-man roster where he would be good depth to Marson and Santana. But considering he is out of options after this season and that he likely will not make the team this season unless two of the catchers in front of him are hurt, his days in the organization may be numbered. There may be more to this signing, but for now it shows a lack of confidence in Toregas. In any case, he will have to bide his time now in Triple-A Columbus.
Redmond, 38, owns a 12-year Major League career batting average of .289 (636-2201) with 113 doubles, 13 home runs and 238 RBI in 741 games with the Florida Marlins and Minnesota Twins since debuting in 1998. The Spokane, Washington native was a member of the 2003 World Series Champion Marlins and was a member of Minnesota's AL Central winning teams in 2006 and 2009.
Redmond has spent the last five seasons since 2005 in the AL Central with the Minnesota Twins where he hit a combined .297 (256-863) in 257 games. He hit .341 (61-179) for the Twins in 2006 and last season hit .237 (32-135) in 45 games.
The 40-man roster now stands at 39 players.
User Comments
No comments currently. Be the first to comment!