Infirmary Report & Goodbye To Lewis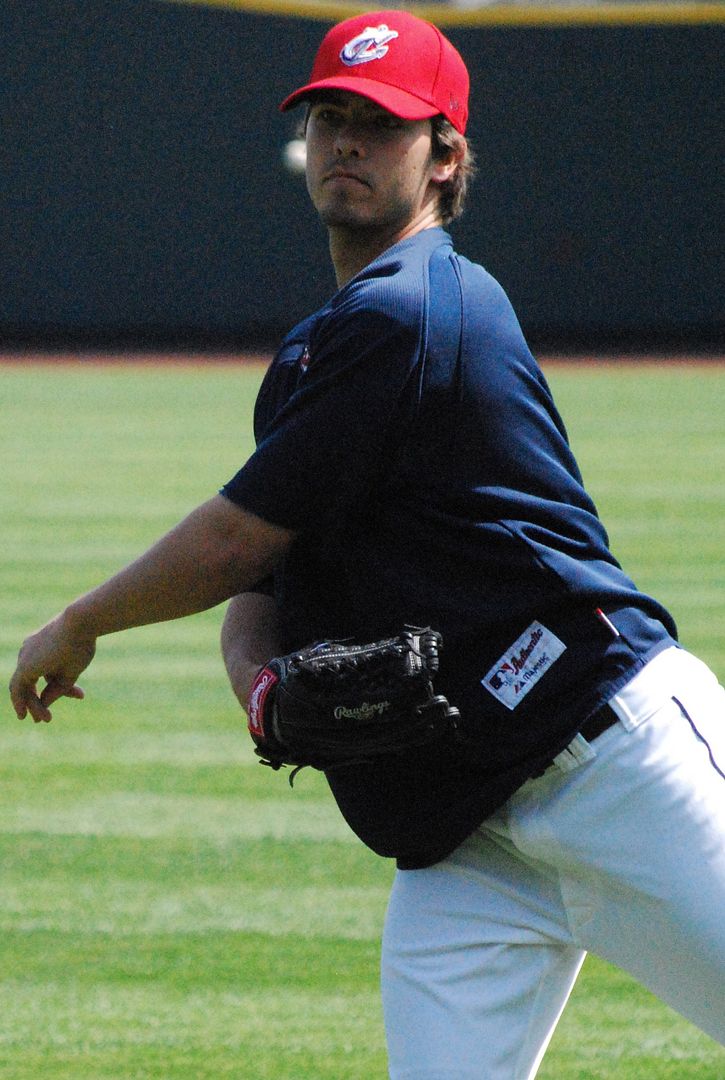 Okay, it's been an interesting last few days for me to say the least. Since returning from Myrtle Beach I have been basically bedridden with some kind of ridiculously powerful flu-cold concoction. With that I was unable to make it to Akron on Saturday night to see them, and also the second part of Minor Happenings is not complete.
What I did want to post from that second part of Minor Happenings since it is time sensitive information is how some guys are doing coming back from injury. So here is a quick update I have on some guys and when they may be back:
Infirmary Report
- So far this has been a season to forget for Triple-A Columbus outfielder/first baseman
Jordan Brown
. After being rostered in the offseason, and now with several bats in the Cleveland lineup struggling, it would seem that Brown would be in the major league mix. The problem for him, unfortunately, has been his unlucky string of injuries this year. Early in spring training he injured his knee which sidelined him for about two months. He was activated from the disabled list on April 29th, but barely two weeks into his return he went back on the disabled list on May 12th with back spasms. His knee is fine, and the back spasms are not expected to keep him sidelined long. In fact, he probably will be activated very soon, especially with outfielder Trevor Crowe being called up to Cleveland on Saturday. In eight games with Columbus he is hitting .286 with 0 HR, 8 RBI, and a .787 OPS.
- Right-hander
Adam Miller
is still very likely not going to pitch anywhere this season, and even if he does it will only be for the rookie-level Arizona League Indians in Goodyear, Arizona late in their season. He hasn
User Comments
No comments currently. Be the first to comment!