Inside The Prospect Book
I received the first shipment this past Thursday of The Little Red Indians Prospect Book, otherwise known as the 2008 Cleveland Indians Top 50 Prospects & More. I have received a lot of requests for the book, and for those that have already placed orders I will be shipping out all requests on Tuesday and Wednesday this week (post office not open Monday, Prez Day).

Seeing how things are quiet on the minor league front until players report the first week of March, I figured I would provide (yet) another updated of my prospect book. As part of this real quick update, I thought I would take a few quick shots of the book to give an idea of what it looks like on the inside and outside. Here is one of the boxes filled with copies of the book:




Here is the front and back, as I posted images of this last week, as well as the inside cover page: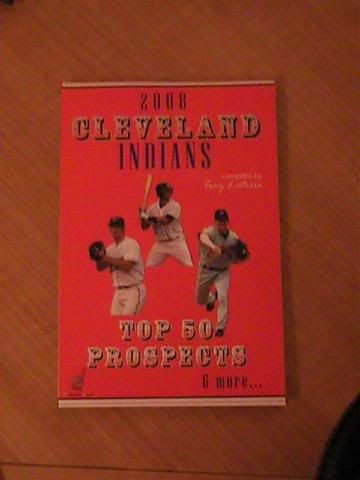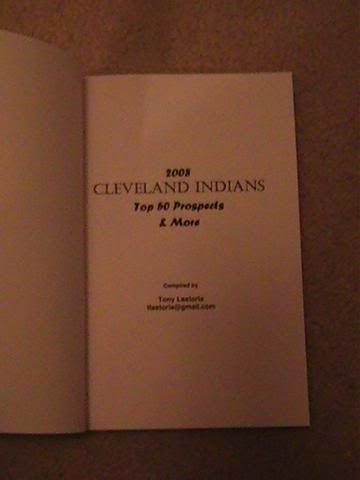 Here are a couple shots of some of the pages showing the player scouting reports:




And, here are some shots of some of the appendix material at the end of the book which should serve as good reference matieral: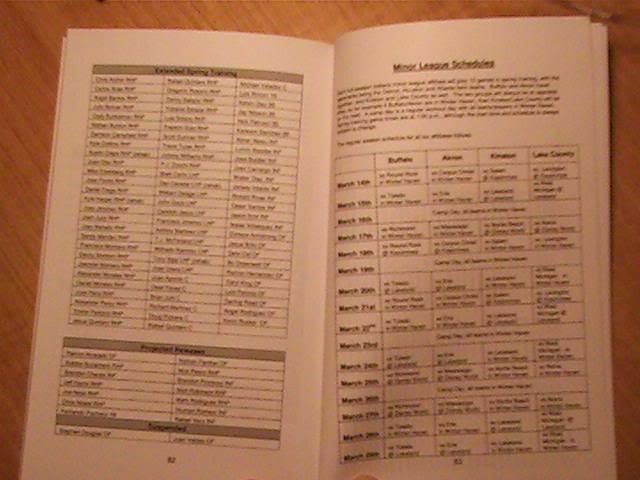 Just thought I would provide a quick glance at the book. If anyone is interested in obtaining a copy, e-mail me at tlastoria@gmail.com with questions or to place an order.
User Comments
No comments currently. Be the first to comment!