IPI 2010 Top 50 Prospect Countdown: Teaser
As an appetizer for the upcoming
IPI 2010 Top 50 Indians Prospect
listing, here is a report of a player that is not in the Top 50, but will be in the upcoming book. This scouting report as well as roughly an additional 100-150 more will only be available in the book, though some will be posted on the site throughout the year.
Tomorrow I will have a detailed preview of the upcoming list, and then Wednesday the countdown commences with #50. As for the book, I will share more as details come in, but I am shooting for a press run by month end, with it hopefully getting cleared for purchase within a week or two after that. Thanks again for reading.
Greg Folgia - Catcher


Born: 10/14/1987 - Height: 5'10" - Weight: 194 - Bats: Switch - Throws: Right
| | | | | | | | | | | | | | | | | | | | |
| --- | --- | --- | --- | --- | --- | --- | --- | --- | --- | --- | --- | --- | --- | --- | --- | --- | --- | --- | --- |
| YEAR | Age | Team | LVL | G | AB | R | H | 2B | 3B | HR | RBI | BB | SO | SB | CS | AVG | OBP | SLG | OPS |
| 2009 | 21 | Mahoning Valley | A- | 65 | 232 | 34 | 63 | 17 | 3 | 3 | 36 | 33 | 49 | 3 | 5 | .272 | .383 | .409 | .792 |
| | | Totals | | 65 | 232 | 34 | 63 | 17 | 3 | 3 | 36 | 33 | 49 | 3 | 5 | .272 | .383 | .409 | .792 |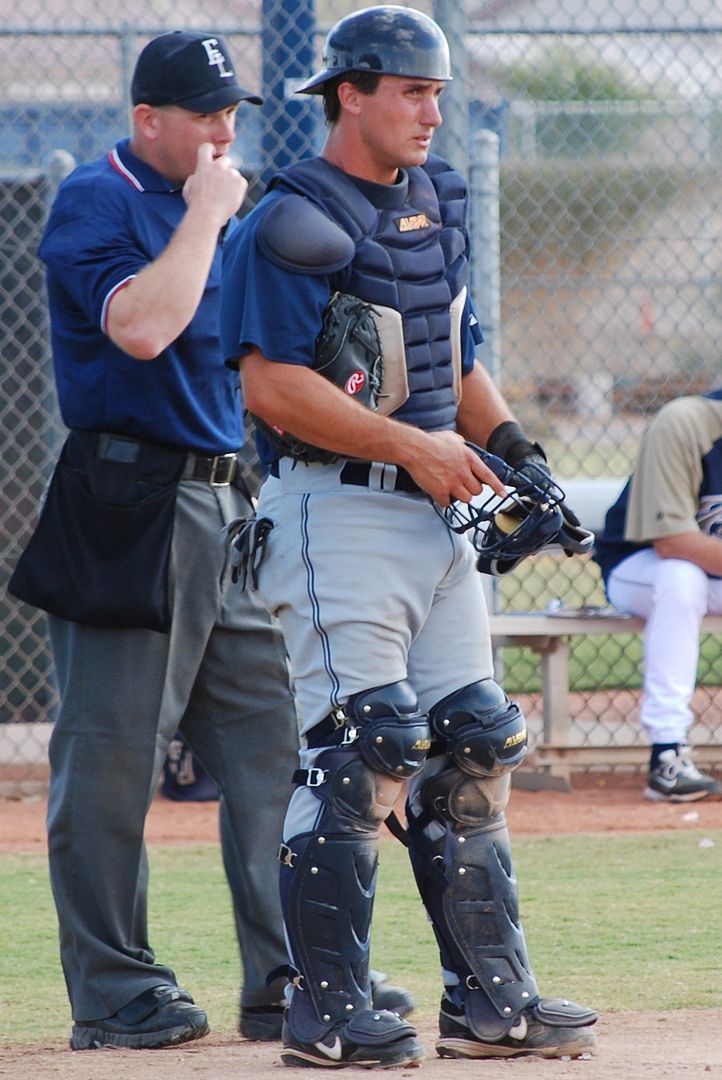 History:
Folgia was selected by the Indians in the 40th round of the 2009 Draft out of the University of Missouri. He won the Atlantic Collegiate League batting title in the summer of 2008 hitting .388, and in his junior season last year at Missouri hit .326 with 12 HR, 70 RBI and a .585 slugging percentage. He also has some experience as a pitcher as he pitched mainly as a freshman and a little bit as a sophomore and junior.
Strengths & Opportunities:
Folgia could be one of the real sleepers from the 2009 Draft for the Indians. He is a good all around player who has a short, compact swing with great gap power. He piled up a lot of doubles his first year of pro ball which a lot of times turn into home runs. He is under-sized, but has the body, strength, and toughness you would expect from a former high school wrestler. He only has average speed, though he runs the bases well showing good instincts and intelligence. He has an excellent work ethic, and exhibits strong leadership capabilities. He is a very versatile player, and ultimately may best fit in a utility role at the big league level.
Though Folgia was drafted as an infielder, the Indians had him play in the outfield during his first taste of professional baseball last year at short-season Single-A Mahoning Valley. The move to the outfield was not a big deal as he primarily played there last year at Missouri, but he also came in with experience as a second baseman as he primarily played that position his sophomore year in college. The Indians experimented with him at catcher during Instructional League in the fall and liked what they saw and will continue with the transition to catcher in 2010. With the move to catcher the Indians appear to be playing off the versatility he has shown in being able to play any position on the field, but they also appear to be maximizing what is probably his best asset: his arm. As a former pitcher in college he topped out at 95 MPH, and that arm strength was on display during Instructional League when he fired the ball all over the field with exceptional velocity and good accuracy.
The problem with Folgia is he is undersized for a corner outfielder and won't hit for enough power out there, and he lacks the quickness needed to stick in center field, hence the move to catcher. He has a long way to go with picking up the nuances of the catching game, handling a pitching staff, blocking balls, and his footwork, but his plus-plus arm is without a doubt an absolute howitzer. The upcoming 2010 season is all about learning everything that goes into playing catcher, and on the hitting side continuing to work on more consistency at the plate and a more level consistent bat path with his swing. He also needs to continue to get stronger in order to handle the daily rigors of catching everyday. The transition to catcher will be a difficult task for him, but he is up to the challenge and likes the change.
Outlook:
Clearly the Indians are intrigued with Folgia's arm strength, and their experiment with him at catcher may be a way to add more value to him as a player, but worst case it will just add more versatility in how they can use him down the road. That said, they are checking to see if they have a potential everyday fit at catcher, a position they need a boost at particularly in the lower levels of the system. He should open the 2010 season as the starting catcher at Low-A Lake County.
Photo courtesy of Tony Lastoria
Greg Folgia MinorLeagueBaseball.com page
Greg Folgia Baseball-Reference page
Greg Folgia MinorLeagueSplits.com page
Greg Folgia Video:
User Comments
No comments currently. Be the first to comment!