IPI Inbox: 2010 Looks A Lot Like 2004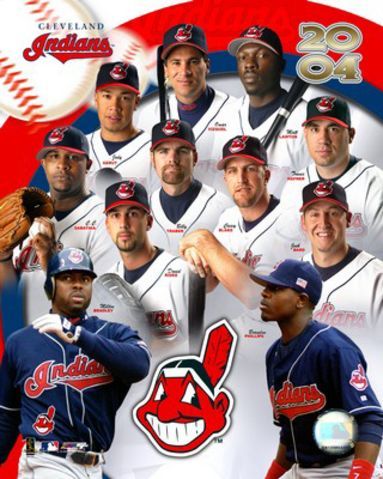 Time for another installment of the IPI Inbox. Also, just a quick note to mention that Grady Sizemore is in town for the Greater Cleveland Sports Award banquet tonight. He will speak with the media tomorrow, so I am sure you can expect some stories on him from other media outlets tomorrow and Friday about the photo scandal.
As a reminder, while the 2010 Top 50 Prospect countdown commences on the site over the next two months, feel free to comment or ask a question about the players or the rankings themselves by using the
contact form
at the top of this page.
Onto the inbox...
Chris T. wrote: How many wins for Indians this year?
Me: I have them pegged at 79-80 wins right now with a +/- of five depending on how things shake out on the year. There is a general feeling among the fan base that this team will be terrible this year and that they will lose 100+ games, and while that may happen I currently don't see it that way at all. When you consider the division the Indians play in and the fact that half of their schedule is played within that division it evens things out some. Were they in the AL East I may not be as optimistic.
I think one of the problems is people may be incorrectly comparing this team to the 2003 team, which is not even close to a good comparison. Look back at that team and compare just how many real "prospects" opened the year with that team and all the veteran retreads they filled in everywhere else in the lineup, rotation and bullpen. With the exception of Brandon Phillips who was forced onto the opening day roster, all of their prospects at that time were not ready to start the season and were being counted on more to contribute later in the season. Players like Victor Martinez, Cliff Lee, Jhonny Peralta, and Coco Crisp who all came later in the year. Plus, look at the names on the 25-man roster who had at least 175 plate appearances or pitched in at least ten games: Josh Bard, Ben Broussard, Ellis Burks, Shane Spencer, John McDonald, Tim Laker, Terry Mulholland, Jason Boyd, Jack Cressend, Jose Santiago, Dan Miceli, Carl Sadler, and Alex Herrera. It was a team with few prospects and few proven veterans or young players that was moreorless spackled together with veteran retreads because they lacked any true prospect depth or big league ready talent in the upper levels of the system.
The talent level of this team right now blows away that 2003 team, and to me it more accurately compares to the 2004 team, a team which won 80 games and had a high water mark of eight games over .500 and one game out of first place in mid-August. Aside from C.C. Sabathia, the rotation that year was an unknown going in just like it is now. Cliff Lee had all of nine career major league starts under his belt going in, so how is that much different than the likes of David Huff or even Aaron Laffey this year? Jason Davis was still considered a high upside arm but was inconsistent, but how is that any different from Fausto Carmona this year? Remember too that Jake Westbrook opened that season in the bullpen and wasn't even a factor for the rotation to start the season until mid-May, and that the likes of Scott Elarton, Jeff D'Amico, Chad Durbin, Kyle Denney and Kaz Tadano made a total of 44 starts between them. Don't guys like Justin Masterson, Hector Rondon, and Carlos Carrasco appear to be better starting options than some of the guys from that year? Even Jeremy Sowers and Mitch Talbot would appear to be better options than that gunk they put out there for a total of 44 starts that year. While the current Indians don't have a young Sabathia at the top of the rotation like they did in 2004, they arguably have a deeper pool of talented pitchers to pull from now than they did then.
The lineup is very comparable now as it was then, I mean the starting outfield was Matt Lawton, Coco Crisp, and Jody Gerut. The Indians current group of Michael Brantley, Grady Sizemore, and Shin-Soo Choo blows that one away. They had Casey Blake at third base, and they now have Jhonny Peralta at third base which is at worst a wash. They had the aging Omar Vizquel then who was still very good but not the Hall of Fame type player he was in the 90s, and we have Asdrubal Cabrera now, again a wash at worst. They had Ronnie Belliard at second base, we have Luis Valbuena now, so a plus for the 2004 team there though Valbuena *looks* and *plays* an awful lot like Belliard and still has upside. They had Ben Broussard at first base, and now have Matt LaPorta there, so a plus for the 2010 team. The big difference is at catcher and designated hitter since the stars of the 2004 team were Travis Hafner and Victor Martinez, though while Carlos Santana won't be with the big club right away he is expected to be everything Martinez was as a hitter and then some. Hafner is just a shell of his former self. In all, the 2010 lineup compares very well, and overall may even be better than the 2004 lineup.
And the bullpen...do the names Scott Stewart, Jose Jimenez, Matt Miller Rick White, and Cliff Bartosh ring a bell? All of those guys with the exception of Miller were terrible and made at least 23 appearances and were a part of the original "Hell Pen". There were no high upside arms nor the signs of any sense of a plan to build the bullpen, but compare that to the plethora of young high upside arms the Indians will likely have in the pen at some point this year with the likes of Chris Perez, Tony Sipp, Jess Todd, Hector Rondon, Zach Putnam, and Josh Judy. Not to mention some solid arms that are still young with success in the past looking to rebound this year in Jensen Lewis and Rafael Perez. Throw in two unknowns in Mitch Talbot and Hector Ambriz, and the Indians have the makings of a good core of bullpen arms to build around. The question now is whether they perform and live up to their promise, especially in the bullpen where things are so hard to predict. But there is no denying the "talent" in the 2010 bullpen is better than that of the 2004 bullpen.
When you put the bullpen, starting rotation, and lineup all together, the 2010 team very favorably compares to the 2004 team. The scary part is a lot more reinforcements are still coming and the Indians have just as much artillery in their second line of defense as their first, so it should help cover up areas where guys don't live up to their potential.
While this was a long answer to such an easy question, I just wanted to show that while public sentiment views this upcoming season as a disaster waiting to happen, it may also be a misguided view. The team may very well lose 95-100 games, but they have the talent where if some things work out and they avoid any serious injuries they could win 80-85 as well. That's the volatility of youth.
Benedetto (Italy) wrote: I've been following Carlos Moncrief very closely and I noticed the very good numbers that he put up in AZ. How much of a prospect is he? Any chance of moving him to starter or he is viewed only as a reliever or, maybe, did you hear any plan of moving him back to the outfield?
Me: Moncrief is an interesting guy, that's for sure. How can you not be intrigued by a guy with such a powerful fastball and slider that has a lot of potential? He is very much a prospect, in fact probably more a "project". He is in the 51-100 range in my 2010 ranking though has the stuff to rocket up the rankings next year if he were to take a big leap with his development this coming season.
Moncrief is still working out of the bullpen as he doesn't have the stuff to be a starter, and his command comes and goes so much that it is felt it could be harnessed more in a bullpen role. There is always a chance any reliever can move back to starting, but I don't see it happening with him. He is just very raw, and when he is on he shows flashes of being a dominant pitcher. He's a long projection guy, and may ultimately never get to the upper levels of the system because of his command issues, but it doesn't make it any less fun to dream on him. If he doesn't work out as a pitcher, he definitely could be moved to the outfield where he caught the attention of scouts his draft year because of that incredible arm strength and the power potential with his bat.
Steven C. wrote: I see the A's picked up infielder Steven Tolleson off of waivers this week. How does it make send to trade for infielder Brian Bixler and give up a prospect for him, whereas we could have gotten just as good a player off waivers or as a minor league free agent?
Me: Yes, in hindsight it looks like the Indians *could* have waited and gotten a guy like Tolleson off of waivers. Of course that would have taken a crystal ball to know he would be DFAed and that the Indians would be able to win the claim on him. So you can't really fault the Indians for not going the waiver route since it is unpredictable. The Indians just view Bixler as a low risk move that fills a need at the Triple-A and big league level this year for a versatile middle infielder who has the pedigree and potetial to still show a little something with the bat. Plus with an option year remaining, he offered up some flexibility on how to use him.
Also, while fans may surely disagree, the Indians did not consider Jesus Brito a prospect. He like a lot of guys in the system are not considered prospects, but as organizational filler. Every once in awhile one of those organizational filler guys puts up a nice year that gets them noticed more, but the view the organization has of them rarely changes as a result of a good year. An example of a guy in the lower levels who had a good statistical season last year who was intriguing but still considered more as an organizational player and not really a prospect would be left-hander Vidal Nuno. I am not sure I entirely agree with the Indians thought process on Brito, but they were pretty strong in their conviction that he just really rode a hot streak last year and is a player who will play at the Low-A level next year at 22 years of age, has a very questionable performance history, lacks a position, and is a guy they almost cut a year ago. Time will tell if anything more becomes of the Bixler-Brito swap, or if it ends up as just another minor trade like it really was.
One thing to note, is prospect pedigree very much matters when these teams pick up some of these players. It's why retreads who were former 1st-2nd round picks or Top 10 prospects often get second, third, fourth and more chances to prove themselves. Teams always hope they are the ones who turns the guy around and he lives up to the potential most thought he would become. This is where to me Bixler-Tolleson are different. Both have put up similar numbers and have the same versatility. But the *view* of what kind of player they are is not necessarily the same. Tolleson is what he is, a guy never considered much of a prospect - an organizational player - having never been in the BA Top 30 in his five years except for last year when he was in the mid 20s. Bixler on the other hand is a former 2nd round pick, and in his six years has been in the BA Top 30 every year and a Top 10 guy two times (2007, 2008). As a result, while both have played the same, the feeling is a guy like Bixler offers more upside than a guy like Tolleson would. Tolleson is who he is, while Bixler still may have untapped potential. Sure, upside maybe does not mean much as a utility infielder, but if you have the chance to pick up a guy for a role position and he has some upside or prospect pedigree on his side, a team will choose that guy many more times than not.
Andrew Z. wrote: Chisenhall ETA if Jhonny is traded? Will Hodges be converted to first base? Will he block Lonnie?
Me: This is a question pulled from the boards and added here because I think this is a question that a lot of people are going to start asking as this season plays out. Chisenhall just turned 21 and has one full season in the books. While he is considered the best or second best third base prospect in the minors, there is no rush to push him through the system since the Indians are not currently contending and have other options at third base with Jhonny Peralta under club control through the 2011 season and Wes Hodges now on the 40-man roster.
That said, when Chisenhall is ready, the Indians are going to make a spot for him as no player will block what many believe is one of the best strokes in the minors. He should spend a considerable amount of time at Double-A Akron this year, in fact I would not be surprised if he spent the entire season there. His ETA should be sometime in the second half of 2011 or later, as by then he would have a half season in Triple-A under his belt and Peralta would have been traded by then. Hodges is merely a stopgap option now at third base who will likely also fill in at first base. But by no means will Hodges block Chisenhall because when Chisenhall is ready he'll be at third base for the Indians. If Hodges plays third base and does well, then that is a good problem to have and they will look to find another spot in the lineup for him.
John P. wrote: SportsTime Ohio cut their Indians coverage to 148 games this year, what gives? Are they really in that bad of shape?
Me: STO probably made the mistake of not providing a little more detail in their press release last week explaining why only 148 games are being broadcast. Of course, they probably did not anticipate that there would be the reaction they have received so far from the perceived drop in games.
Here is the thing though. Since STO started operations in 2006, they have broadcasted 150 games every year just like their predecessor Fox Sports Ohio did, so the 148 games this year is only a drop in coverage of two games. The two games they lost were out of their control as they lost the two Cincinnati games on Saturday night in primetime in May and June because Fox petitioned to change their exclusive window for their Game of the Week those weekends to include 7pm games because of interleague play. As a result, STO was forced to drop those two games and is why they are only set to broadcast 148 instead of the usual 150 games this year. And really, why would STO not want to air the Cincinnati games? Those are typically some of their higher rated games and games that the fans have more interest in anyway.
In the past, the other 12 games on the schedule have been picked up by ESPN and Fox where maybe only one or two games would go un-televised on the year. But this year Fox has only picked up one game, so is the reason why so many games may go unaired. If the Indians find themselves in contention late in the season, then STO will surely pick up the scheduled unaired games later in the schedule. But when it comes down to it when it comes to deciding which 12 games to not air it the ratings and economics clearly pointed to not airing the weekday day games. Because so many Saturday games will not be aired by Fox this year, they choose to pick up most of those games and air less of the weekday day games. Knowing they would only air 150 games, would you rather they dump a weekday day game, or instead a weekday night game or weekend game? I think it is obvious what the majority of fans would prefer, which is what STO did anyway.
User Comments
No comments currently. Be the first to comment!