IPI Inbox: Indians have lots of candidates for bullpen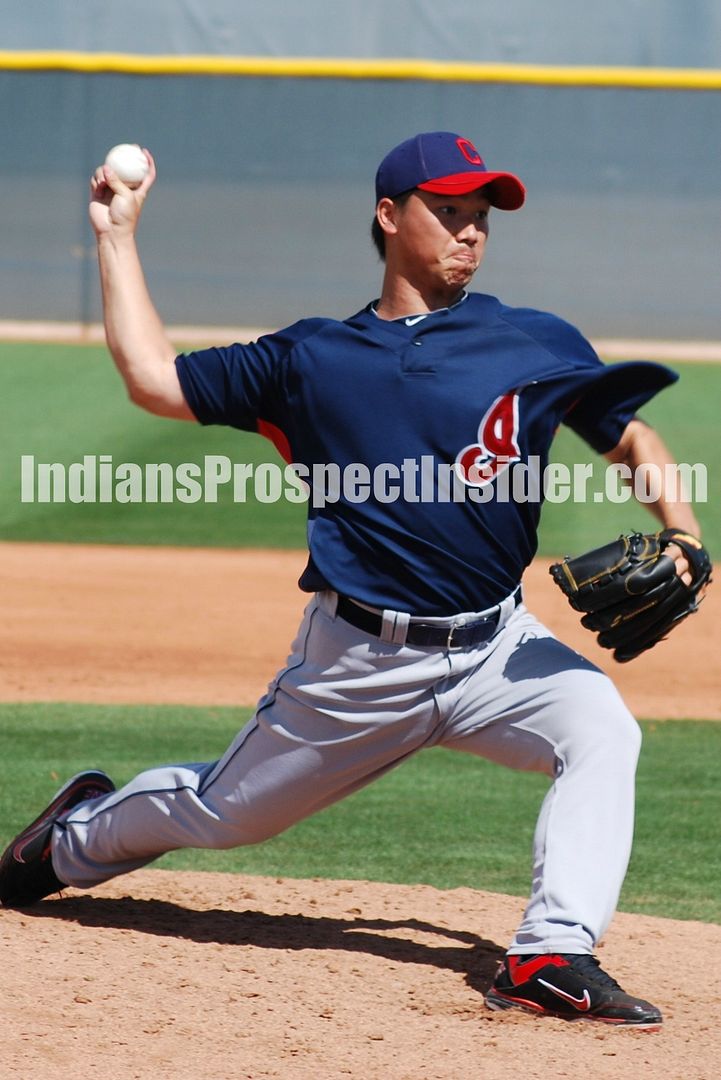 C.C. Lee could be a bullpen option for the
Indians really soon in Cleveland (Photo: IPI).
It is time for another IPI Inbox to talk about some of the questions from the minors to the big leagues that Indians fans have asked of late. These are all questions I have received of late via e-mail or on my Twitter page (
@TonyIPI
).
If you have a question on anything pertaining to the Cleveland Indians from the minors to the big leagues that you would like answered in a future inbox, feel free to
contact me
. I also pull from questions in the comments sections in articles, and also from Twitter, so you can post your question there as well.
To the IPI Inbox we go.....
Chad L. wrote: Since C.C. Lee is tearing it up in AAA, who do you think will be the first person demoted out of the bullpen if they bring him up before the roster expansion September 1st?
Me: Chen is actually not the next reliever in line for a promotion at Triple-A Columbus. That designation belongs to right-handers Josh Judy and Zach Putnam. Judy is the short term fill in option when the Indians need an arm for short stretches, but once they make a long term move this season for the bullpen the player added will very likely be Putnam. Since he is not on the 40-man roster a player would surely have to be removed, likely the reliever he replaces in Cleveland, someone like right-hander Chad Durbin.
The Indians have deemed Putnam big league ready since early June, but an opportunity has yet to present itself with the bullpen in Cleveland pitching so well. He will likely be a September callup unless Frank Herrmann or Durbin struggle, an injury occurs, or the Indians trade one of their big league relievers to get a bat (a legit possibility), which would then result in his call up coming sooner. With Joe Smith and Rafael Perez both getting expensive and nearing free agency the Indians may decide to strike on one of them while the iron is hot and to fill a need elsewhere on the team. When or if any of that happens, I expect Putnam to be added to the 25-man roster in Cleveland, and I expect him at worst to be a late season addition sometime in September.
As for Lee, I don't see him being an option until sometime in 2012. He is having another great season where since being called up to Triple-A Columbus he has thrown 12.1 shutout innings in eight appearances (7 H, 3 BB, 19 K), and overall this season in 31 games between Double-A and Columbus is 4-1 with a 1.90 ERA (52.0 IP, 34 H, 14 BB, 75 K). He is living up to his billing as one of the Indians
User Comments
No comments currently. Be the first to comment!