IPI Inbox: Where art thou Anthony Reyes?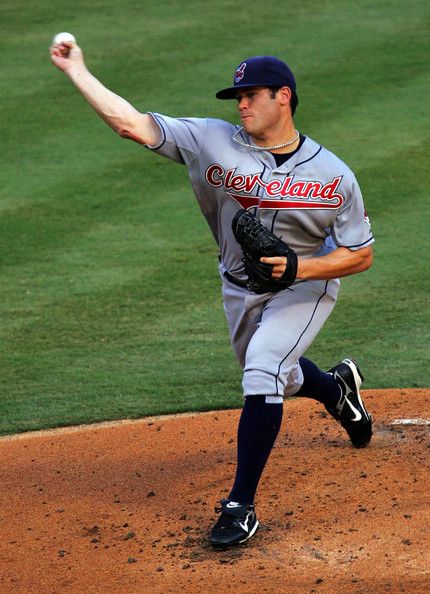 Anthony Reyes (Photo: AP)
It is time for another IPI Inbox to talk about some of the questions from the minors to the big leagues that Indians fans have asked of late. These are all questions I have received of late via e-mail, the site, or on my Twitter page (@TonyIPI).
If you have a question on anything pertaining to the Cleveland Indians from the minors to the big leagues that you would like answered in a future inbox, feel free to
contact me
. I also pull from questions in the comments sections in articles, and also from Twitter, so you can post your question there as well.
To the IPI Inbox we go.....
J. Sweeney wrote: I'm baffled why Anthony Reyes is he still in the organization. I have heard from more than one source he's ready to pitch and that they have no place to put him. If they wanted him, they'd make a spot for him. Why waste his time, their time, the training staff's time, the money on the minor league salary I presume they are paying him if he's so low on the depth chart as to be the last one on it? It seems at this point it would be better for both parties if they simply gave him his release. So, again, why is he here?
Me: You bring up a good question, but one which there is no fair answer. Right now Reyes is simply starting pitching depth for the organization. He signed a minor league contract with the Indians in the offseason, so now has to abide by it until after this season when he becomes a free agent (or the Indians release him prior to that). I agree it appears unfair that he is sitting in wait in Arizona to pitch somewhere in the organization, be it Cleveland, Columbus, or even Akron. But this is the risk players take when they sign minor league deals.
This is part of the unfair nature of baseball where teams have so much control over players. Once they are signed to a deal the team can pretty much do whatever they want with a player the rest of the contract. Reyes is like so many other players in Triple-A or in that purgatory between the big leagues and Triple-A who want out and want a new opportunity with a new team. Right now there are probably at least a half dozen guys in Columbus who would give anything to be traded because they are buried in the organization, but there is nothing they can do because they are bound by the roster rules of baseball.
From an organizational perspective, there is no need to release or trade Reyes right now. From a player perspective, he surely wants out. It is often the same dynamic that exists at the Triple-A level where so many players want out of the organization because of limited opportunities, yet few if any ever are granted a trade/release request. This is the case with how unfair MLB is at times as teams can hold players hostage until the end of the year when that player becomes a free agent. Often times when teams like the Indians already have so much invested with rehab time and surgery with a player they will hold onto the player to see if there is ever a return on the investment or a need at the big league level.
Bottom line there has to be a spot in Columbus for Reyes to go to, and right now there is no spot. Injuries to the Indians pitching staff are starting to mount up where it appears that another injury or two will create the spot and opportunity Reyes needs, but for now it looks like he will remain in limbo in Arizona. I personally don't think he will see time in Cleveland this year unless a rash of injuries occurs with the starting rotation, which would be good for him but unfortunate for the team. He is simply an extreme backup plan. One that the team has liberty to keep around based on the contract he signed. I don't agree with it, but it is money already spent, he
User Comments
No comments currently. Be the first to comment!