IPI Roundtable: Thoughts On The Upcoming Season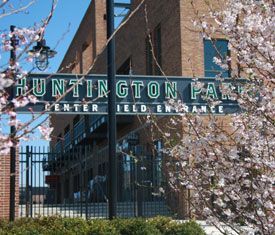 The start of the minor league season is upon us.
Tonight at 7:00 PM EST the Indians' four full season affiliates Triple-A Columbus, Double-A Akron, High-A Kinston and Low-A Lake County all spring into action and kick off their 142-game seasons.
With the start of the 2010 season officially here, there will also be several new features this year at the Indians Prospect Insider (IPI). I will continue to post daily updates with any breaking news up and down the system, player feature articles, and as always my big weekly farm system rundown "Minor Happenings". But in addition to that several writers have come on board to assist in following and writing about each of the Indians six affiliates in more detail.
Today we unveil some of these new writers to the readers of the site with a roundtable discussion talking about some of the key topics going into the 2010 season. This year Charlie Adams will be focusing his efforts on Columbus, Nino Colleta on Akron, Jim Pete on Kinston, Terry Evitts on Lake County, Andrew Zajac on Mahoning Valley, and Joe Baab on the rookie level teams in Arizona and the Dominican Republic. Also, veteran site writers Al Ciammaichella and Jeff Ellis will continue to provide regular columns all year, and new columnist Dennis Kovatch will also be providing some of his thoughts throughout the year.
To introduce some of the new writers and address some of the current topics going into the season we sat down and had a group roundtable discussion with me serving as the moderator. Here are their thoughts:
Q: With the current roster setup to start the season, what affiliate are you most excited to follow at least in the early part of the season?
Joe Baab:
Kinston. The Indians of Kinston, NC have a team loaded with high ceiling talent, most notably in their starting pitching staff. Cleveland
User Comments
No comments currently. Be the first to comment!