IPI Top 50 countdown and 2012 Book update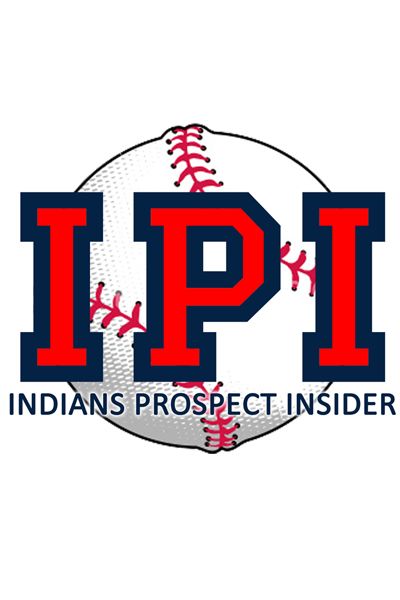 A lot of national lists profiling the Cleveland Indians top prospects are starting to come out of the woodwork. A week ago John Sickels unveiled his Indians' list, and I believe today Baseball Prospectus unveils theirs. The Indians' Top 10 list at Baseball America has also been leaked and I think it is officially announced later this week.

With that in mind I wanted to give an update on two things, the site Top 50 Indians Prospect countdown and the new 2012 Indians Prospect book.

As in the past the site Top 50 countdown will commence sometime near the end of the month. Right now the plan is to start it on Wednesday January 25th, with the preview kicking things off on Monday January 23rd, although there is a chance it could be moved up a few days. That is right around when it has always started as in 2011 and 2010 the Top 50 countdown started on January 21st. Once it starts I will be posting a new prospect almost daily as we count down to the number one prospect in mid-March.

There are some things I am working through that directly affect the prospect lists and also how they will be posted on the site. More on that later as I will be discussing some major site changes that are coming on Monday or Tuesday.

Also, I am feverishly finished up the new 2012 book, which will have a slightly different title this year as the "2012 Cleveland Indians Prospect Insider" to align with the site name. The book will be just like in years past, but with tons of updated information and all new scouting reports for over 180 players in the Indians' system. Every drafted/undrafted player from the 2011 Draft will be profiled, a new Latin Top 15 (players yet to play stateside) will be profiled, and every single player that is still in the organization that played stateside last year will be profiled.

As always, there will be some new bells and whistles added to the book this year, but I will share those later once everything is finished. I am still finishing it and then have to format it and then send it off to the publisher, but I am hoping I have it done and can send it off right around when the Top 50 list starts up on the site. I'd expect it to become available sometime in very early February if things break right. Last year it was first available on February 13th and in 2010 is was first available on February 9th.

The book will be available in many ways again this year. You will be able to purchase it directly through me, through the web at Amazon.com or through the publisher website, and it will be available at the ballparks. It will definitely be sold in the team shop at Goodyear Ballpark this spring and at Progressive Field during the season. It will also once again be at Lake County and Mahoning Valley. I am still working on getting it into the team shop at Columbus and Akron, and have to make arrangements to have it at the new affiliate in Carolina.

I will have more details on the status of the book in the next update. Pricing and ordering details will not be known until I send it off to the publisher.

Thanks again for all of the support. Even though the Indians' system may down this year I have never had more fun putting a book/list together and am as excited as ever to see all of these players take the field this season. It is shaping up to be a wild ride this year with so many young, talented players.

Follow Tony and the Indians Prospect Insider on Twitter @TonyIPI. Also, his latest book the 2011 Cleveland Indians Top 100 Prospects & More is available for purchase for $20.95 to customers in the US (shipping and handling extra).
Follow Tony and the Indians Baseball Insider on Twitter @TonyIBI. Also, his new book the 2014 Cleveland Indians Baseball Insider which profiles the Indians' Top 100 Prospects and more is available for sale.
User Comments
No comments currently. Be the first to comment!