Kipnis, White Win Minor League Awards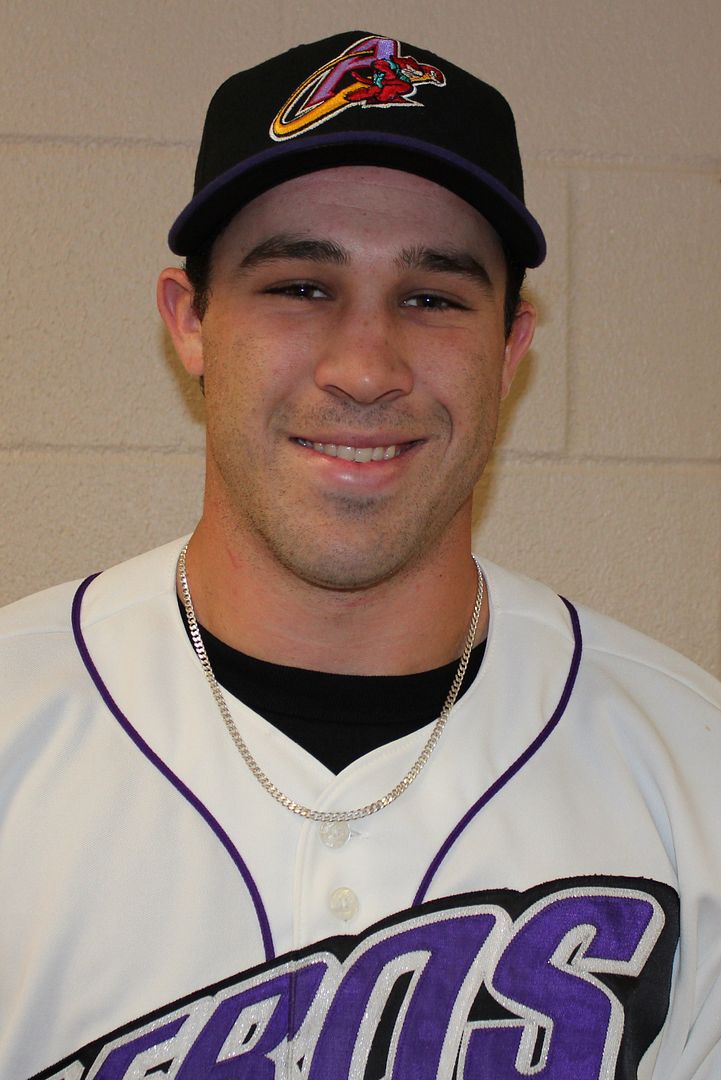 Yesterday the Cleveland Indians announced the recipients of the organization's 2010 Minor League Player and Pitcher of the Year awards. Second baseman Jason Kipnis was named the 2010 winner of the Lou Boudreau Award as the top minor league position player in the Indians Player Development System. Additionally, right-handed pitcher Alex White was selected as the Bob Feller Award winner for 2010 as the organization's top minor league pitcher.
Kipnis, 23, in just his 2nd professional season, hit a combined .307 (159-518) with 96 runs scored, 32 doubles, 8 triples, 16 HR and 74 RBI in 133 games between Kinston and Akron in 2010. Following the completion of the Aeros season, Kipnis joined the AAA Columbus Clippers for their playoffs and batted .455 (10-22) with 9 runs scored, 3 doubles, 2 triples, 2 HR and 3 RBI in 5 games as the Clippers were International League and Triple-A Champions. Jason began his season at Kinston where he batted .300 (61-203) with 33 runs scored, 12 doubles, 3 triples, 6 HR and 31 RBI in 54 games before being promoted to AA Akron in early June. While at Akron he hit .311 (98-315) with 63 runs scored, 20 doubles, 5 triples, 10 HR and 32 RBI in 79 games. Kipnis led the entire Indians minor league system in hits (159) and runs scored (96) and ranked T3rd in triples (8), 4th in doubles (32), T5th in HR (16) and T5th in RBI (74). Following the season Kipnis was named the 9th best prospect in the Eastern League by Baseball America. A 2nd round selection by the Indians in the 2009 draft out of Arizona State University, Kipnis was converted to second base at the beginning of the 2010 season after playing exclusively in the outfield in 2009. He is currently playing for the Peoria Javelinas in the Arizona Fall League.
White, 22, the Indians 1st round selection (15th overall) from the 2009 draft, went a combined 10-10 with a 2.45 ERA (150.2 IP, 123 H, 63 R 41ER, 46 BB, 117 K) in 26 games/25 starts between Kinston and Akron while limiting opponents to a .220 (123-559) average against. On the year, White led the Indians Player Development System in innings pitched (150.2), was 2nd in ERA (2.45), T4th in wins (10) and 6th in strikeouts (117). Alex began the year at Kinston going 2-3 with a 2.86 ERA (44.0 IP, 32 H, 18 R 14 ER, 19 BB, 41 K, .204 avg) in 8 starts before being promoted to Akron at the end of May. While at Akron he posted a record of 8-7 with a 2.28 ERA (106.2 IP, 91 H, 45 R 27 ER, 27 BB, 76 K, .226 avg) in 18 games/17 starts. His 2.28 ERA would have led the Eastern League however did not qualify. Following the season he was ranked by Baseball America as the 8th best prospect in the Eastern League.
Bob Feller Winners/Lou Boudreau Winners
1990- Charles Nagy/Jim Thome
1991- Mike Soper/Manny Ramirez
1992- Chad Ogea/Ken Ramos
1993- John Carter/Jim Thome
1994- Steve Kline/David Bell
1995- Danny Graves/Richie Sexson
1996- Danny Graves/Russell Branyan
1997- Marc Deschenes/Sean Casey
1998- David Riske/Alex Ramirez
1999- Robert Pugmire/Scott Morgan
2000- Jason Stanford/Billy Munoz
2001- Mike Bacsik/Victor Martinez
2 0 02- Billy Traber/Victor Martinez
2003- Fasuto Carmona/Grady Sizemore
2004- Adam Miller/Ryan Garko
2005- Jeremy Sowers/Ryan Mulhern
2 0 06- Adam Miller/Kevin Kouzmanoff
2007- Aaron Laffey/Asdrubal Cabrera
2008- David Huff/Beau Mills
2009- Hector Rondon/Carlos Santana
2010- Alex White/Jason Kipnis
User Comments
No comments currently. Be the first to comment!