Lake County Captains: 2011 Season in Review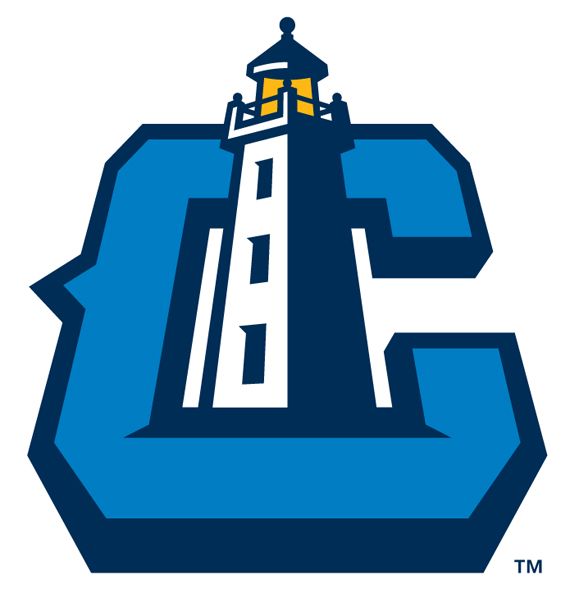 Quick Review:

The 2011 season for the Lake County Captains began well, and it ended with a sweep. The middle portion was less than to be desired. The Captains finished the season with a franchise record 86 losses (the season record was 53-86), and it was mostly due to the youth of the squad. The average age of the Captains squad was 21 years old, and the roster seemingly got younger as the season went on.
The Captains saw a plethora of players this year; ranging from rehab stints (Bryce Stowell and Shin-Soo Choo), reclamation projects (Steven Wright and his knuckleball), and prospects getting their first taste of professional baseball (Kyle Blair and Ronny Rodriguez). They also saw players who were at rope's end in regards to their prospect standing (Joey Mahalic).
From a development stand point, the players that passed through Lake County showed improvement throughout the season, especially the pitching staff. The pitching staff posted a 4.08 ERA (Midwest League worst), but the pitchers really made strides under Coach Jeff Harris. Early on, Trey Haley, Francisco Jimenez, and Clayton Ehlert threw a no-hitter (I was fortunate to be there, and get to check that off my baseball bucket list), and the bullpen was solid all season. With the pitching success came the offense's failure.
Lake County was in the middle of the pack from an offensive stand point, batting .246 as a team. But as the season wore on and the better hitters started receiving promotions to the upper levels, the offense hit a slump that it could not break out of. A problem that plagued the Captains all season was the strikeout. The team struck-out a total of 1,111 times this season which was third highest in the league behind Lansing (1,160) and Dayton (1,144).
Most can say the season was a failure because of the team's record, but I would say it was successful in terms of a development stand point. A total of 50 players passed through Classic Park this year, and here is a brief look at some of the players that really stood out on both sides of the field for the Captains.
Offense:
Jesus Aguilar
– Aguilar had a breakout season. While at Mahoning Valley in 2010, he hit .244 in 32 games with the Scrappers. He hit two homeruns and drove in 17 runs. In 2011 with Lake County, Jesus hit .292 in 95 games. He hit 19 homeruns and drove in 69 runs (team leader in both categories). He was the team offensive MVP. Once promoted to Kinston, the offense's production began to dwindle. Aguilar will be most likely starting the 2012 season in with the High-A team.
Nick Bartolone
– Bartolone was not really known for his bat, but for his glove work. After being a shortstop for his entire pro career (just over one season), Nick made the move to second base and never missed a beat (on the defensive end). With that being said, Nick hit .219 and scored 41 runs. His calling card will always be his defense. Nick could possibly start the season with Captains next year.
Anthony Gallas
– The Kent State product wowed just about everyone in the organization this year. He was selected to participate in the Midwest League All-Star game, but ended up being promoted just a few days before the break. With the Captains, Gallas hit .314 and blasted six homeruns and drove in 21 runs. Gallas may start the year with Akron, but most likely be with the new High-A affiliate.
Alex Lavisky
– Lavisky was a disappointment, and probably has prospect followers (myself included) confused on why the Tribe gave him a $1 million signing bonus. He was good on defense, but his bat never played up. He was demoted to Mahoning Valley and did not do much better. Lavisky hit .207 while in a Captains uniform, but he did manage to hit eight homeruns. I expect to see Lavisky back with the Captains in 2012.
Carlos Moncrief
– Moncrief, in his second season since being converted from a pitcher, has a good combination of power and speed. He hit 16 homeruns (second to Aguilar), drove in 53 runs, and stole 20 bases (team leader). He struck out 158 times, but had an on-base percentage of .346. Hopefully, he will be able to cut down on the strikeouts and walk a little more. If he is able to do that, his average might go up a bit. Moncrief will probably be with the new High-A affiliate team next season.
Alex Monsalve
– At the beginning of the season, Monsalve was a mess behind the dish. As the season progressed, his defense and game calling skills got better. It is hard to remember that he is only 19 years old and playing at a level where most players are 21-22 years old. Alex held his own. He hit .264 with five homeruns and 44 RBI. He is certainly a player to keep your eye on for the next few years. Alex will most likely be with the High-A affiliate team next season.
Luigi Rodriguez
– Luigi was the Captains' youngest player this year at 18 years old. He played in 34 games and hit .250. Defense and speed are the key to his game. Rodriguez stole six bases in his short stint with the Captains. Luigi will be back with the Captains in 2012.
Ronny Rodriguez
– "Ronny Rod" was the spark plug for the Captains. In 98 games, he hit .246. He also hit 11 homeruns (third on team) and drove in 42. He is another young prospect to keep an eye on. One downside to Ronny was his defense. He had a total of 38 errors on the field. He needs to work to improve on his defense. I expect to see Ronny back to start the 2012 season in a Captains uniform.
Giovanny Ursehla
– Urshela had a good year with Mahoning Valley in 2010, and many were hoping to see another repeat performance in Lake County this season. His glove work was still amazing, but his bat was suspect. Gio hit .238 and scored 57 runs. It was far from his .290 batting average performance with the Scrappers, but (once again) he is still young. I expect him to be back in Lake County to start the 2012 season, but may be moved quickly if he shows his 2011 season to be a fluke.
LeVon Washington
– After being the Indians 2010 second round draft pick and signing a hefty bonus, LeVon flat out was a disappointment in 2011. LeVon hit .218 in 79 games. He stole 15 bases and drove in 20 runs. He does not have much of an arm and at times seemed distracted during the game. LeVon will most likely be back with the Captains in 2012.
Pitching:
Kyle Blair
– Kyle made his professional debut this season and he had a few ups and downs. He was sent to Arizona on a rehab assignment for a sore knee. Once he came back to Lake County, he was inserted into an already strong bullpen. He made it even stronger. Blair ended up going 3-5 on the season, with a 5.02 ERA. He could possibly start the season with the new High-A affiliate, but I would not be surprised if he was in Lake County to start the 2012 season.
Cole Cook
– Cole had a rough start to the 2011 season. As the season continued, he got better. He pitched deep into games and took his fair share of tough losses. Cook finished the season with a deceiving 5-11 record and an ERA of 4.54. He also had one complete game. I expect Cook to begin next season with the High-A team.
Jordan Cooper
– Mr. Tough-loss. Cooper pitched well in his first full season of professional baseball. He pitched both in the rotation and from out of the bullpen. His record of 2-9 is deceiving because he only got an average of 3.9 runs per game when he started. I believe that Cooper will be back with the Captains to start the 2012 season.
Dale Dickerson
– Dickerson was the backbone of the 2011 Captains bullpen. He went 3-3 on the season and had a 2.45 ERA in 53 games out of the pen. Dickerson saved three games as well. He was promoted to Akron at the end of the season. Dickerson should begin the 2012 season with the High-A affiliate.
Clayton Ehlert
– Ehlert was the Captains closer and he recorded the save in the Home Opener no-hitter. He was also selected to the Midwest League All-Star game (he did not pitch). Had he not gone down with an injury mid-way through the season, Clayton may have had 20 or more saves. He ended up recording 16 on the season and had a 1.68 ERA in 48.1 innings pitched. Clayton will most likely be the closer for the new High-A affiliate in 2012.
Mike Goodnight
– Goodnight's season was a bit Jekyll and Hyde. Goodnight started the season as the Captains Ace 2 (Rayl was Ace 1), and was off to a hot start. He was sent to the All-Star game, and once the second half of the season started, it was down hill. Goodnight finished the season with a 5-12 record and a 4.15 ERA. Mike was promoted to Kinston for the last weekend series of the season, and that is where he will most likely start the season.
Kyle Petter
– Petter started his season with the Scrappers and was quickly promoted to Lake County. While with Lake County, he solidified a very strong bullpen and even earned another promotion to Akron. Petter had a 2-5 record with a 2.70 ERA in 22 games with Lake County. He posted two saves and 46 strikeouts in 33.1 innings pitched. I expect Petter to play the entire 2012 season with the new High-A affiliate team.
Mike Rayl
– Ace 1 for the Captains (Goodnight was Ace 2) was outstanding the entire time he was with Lake County. Rayl had a few rough starts, but he always kept the team in the game. His prospect status jumped this season, and the Indians are hoping he can progress even more next year. Rayl finished with a 5-5 record and a 2.83 ERA for Lake County. He struck out 84 batters in 82.2 innings of work. Rayl should be the ace of the High-A affiliate next season.
J.D. Reichenbach
– This 2010 undrafted free agent really opened some eyes in the organization this year. J.D. pitched out of the rotation and out of the bullpen. He ended the season with a 7-2 record and a 3.65 ERA. He was promoted mid-season to Kinston, but was sent down roughly a week later. He continued to perform after the demotion. Reichenbach should be with the High-A affiliate next season, probably in a piggy-back role.
Felix Sterling
– Another young Latin pitcher with a lot of promise. Sterling made his Captains debut and left everyone wanting more. He posted good numbers in the short time he was with the Captains. In nine starts, Sterling went 2-3 with a 4.14 ERA. He struck out 35 batters in 41.1 innings pitched. Felix should be the ace of the Captains staff next season.
What's ahead for 2012:
Even though the 2011 campaign was not that great (again, in-terms of record-wise), many of the players that walked through Classic Park improved immensely over the course of the 140 game season even though the record did not show it. Expect most of the 2011 Mahoning Valley team start off in Lake County, but some of them will not stay long. Next year is going to be a fun year to watch the Captains.
User Comments
No comments currently. Be the first to comment!