Last Chance For Lewis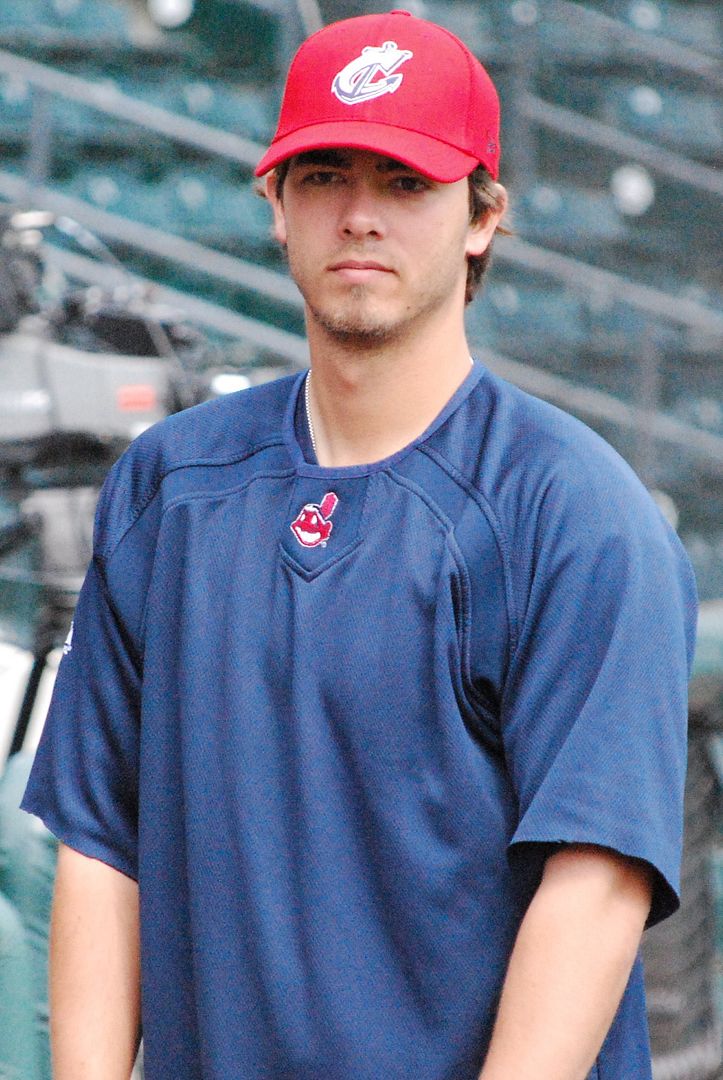 Editor's Note: Lewis was placed on the disabled list this morning at Triple-A Columbus with left elbow soreness.
Indians left-handed pitcher Scott Lewis has been through a lot of ups and downs over the course of his seven year professional baseball career. Unfortunately for him, it has mostly been a struggle with the downs, and largely because of injuries.
The injuries started for Lewis all the way back when he was a sophomore in college at
Ohio
State
University
. In his sophomore season he was the Big Ten Pitcher of the Year going 9-1 with a 1.61 ERA while striking out 127 batters in 84 innings. There was thought he could go in the 1
st
round of the 2004 Draft, but shortly after his 2003 season ended he came down with an elbow injury that resulted in Tommy John surgery and pretty much wiped out his 2004 season. The Indians still took him in the 3
rd
round of the draft even though they knew he was still not 100% recovered from his Tommy John surgery.
Lewis pitched sparingly after he was drafted as he made three appearances (5.1 IP) at short-season Single-A Mahoning Valley in 2004. A recurring bicep injury in the early part of 2005 kept him out of action for most of the following season as he only made seven appearances (15.2 IP) in a return trip to
Mahoning
Valley
. Finally healthy in 2006 he went to High-A Kinston and on a strict pitch count of 60-65 pitches he showed what he was made of as he won the Minor League ERA Title with a 1.48 ERA for
Kinston
in 27 starts (115.2 IP).
After making it through 2006 without any setbacks, Lewis had a strong 2007 at Double-A Akron where he made 27 starts (134.2 IP), but was put on the disabled list in the playoffs because of inflammation in his left elbow and had some tingling and numbness in his hand. The unfortunate end to his 2007 season was an omen for the start of his 2008 season as he missed the first three months of the 2008 season after he pulled a lat muscle in spring training. He came back strong from the injury and breezed through Akron and Triple-A Buffalo that year and eventually made his big league debut with the Indians in September and impressed by winning his first four big league starts (4-0, 2.63 ERA).
Just as Lewis and the Indians thought the arm injuries were behind him, he came down with a sore left forearm with pain near the bicep area late in spring training last year which he eventually went on the disabled list for after he could no longer deal with the pain one start into his season.
"It was a rough one last year,
User Comments
No comments currently. Be the first to comment!