Lavisky Happy To Be Playing For Hometown Indians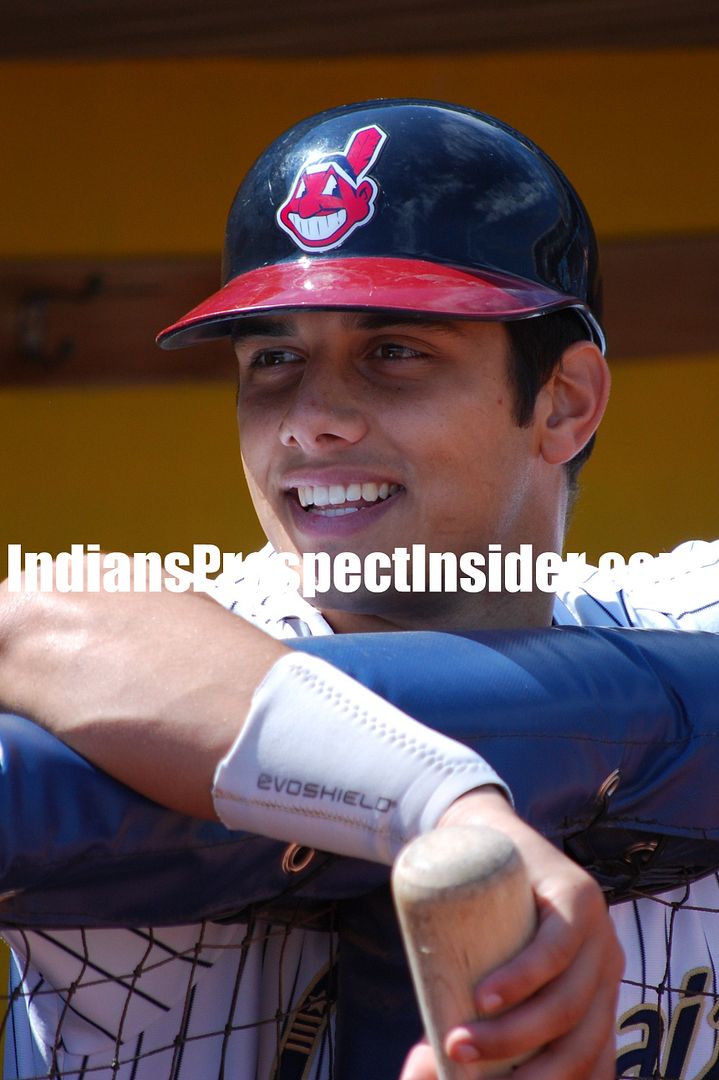 Photo credit: Tony Lastoria
????We are now almost two weeks into the Fall Instructional League program the Cleveland Indians run every fall from mid-September to mid-October. New players to the system are getting acclimated to what spring training will be like this coming March as well as getting inundated with lots of instruction and drills.
Roughly 50 players are currently participating at the Indians player development complex out in
Goodyear, Arizona
. For catcher Alex Lavisky, the fall instructional program is a way to do some extra credit and sort of make up for lost time this year as after being drafted in the 8
th
round out of St. Edwards High School (OH) he did not sign until August 16th.
Since the day Lavisky signed he has had a crash course on getting accustomed to being a professional and learning the ins and outs of the organization. Upon signing he immediately went out to
Arizona
to play with the rookie-level Arizona League team and in five games was 3-for-15 with seven strikeouts. Once the
Arizona
team
User Comments
No comments currently. Be the first to comment!