Lincecum Helped Shape, Reaffirm Tribe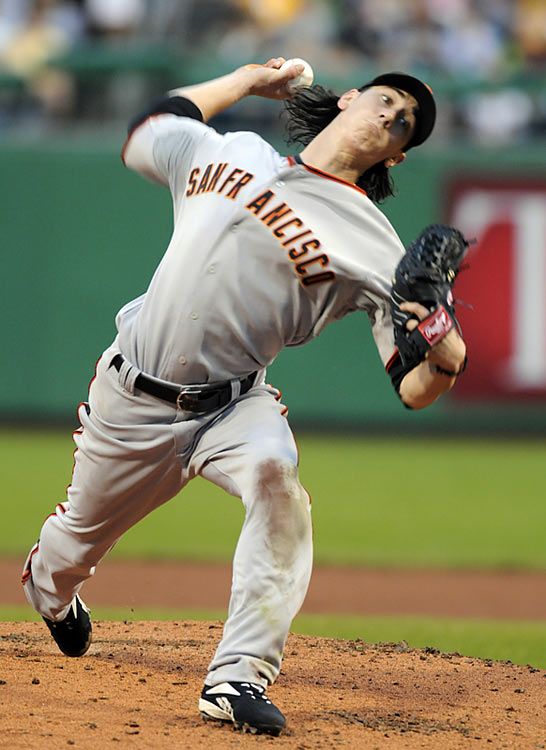 Lincecum almost became an Indian in the
summer of 2005 (Photo: AP).
Imagine for a moment a Cleveland Indians rotation headlined by C.C. Sabathia, Cliff Lee, and Tim Lincecum. That is a rotation that would go down as one for the ages and matchup with the all time great ones of the past.
Such a rotation for the Indians was actually possible five years ago.
Back in 2005, the Indians were contending again with a young nucleus led by two young left-handed hurlers headlining the rotation in Sabathia and Lee. Both pitchers were far from their true Cy Young form they would find later on in their careers, but both were still very good and in the upper percentile of pitchers in the league.
Later that year over the summer the Indians drafted Lincecum in the 42nd round of the June Draft, which meant that all three pitchers - arguably three of the top five pitchers in the game today - were under the Indians' control for a short time in the summer of 2005.
Of course when you flash forward back to 2010, baseball's lack of parity when it comes to money doomed what could have been for the Indians. Instead of a rotation to build around for a decade, both Sabathia and Lee have since been sent away because of the belief that they inevitability could not be resigned. As for Lincecum, he turned down the Indians offer to sign and went back to school.
But the story behind why Lincecum was not signed, at least from the Indians perspective, has never really been shared. Until now.
Going back five years to the negotiations between the Indians and Lincecum, it was really something of a first that baseball had experienced with regard to the draft. That is, a player taken in the very late rounds with extremely high bonus demands getting sincere interest from a Major League team wanting to sign him.
When you get to the late rounds of the draft teams are usually drafting for need by picking up signable players to
User Comments
No comments currently. Be the first to comment!