Looking Back at the Draft: 1987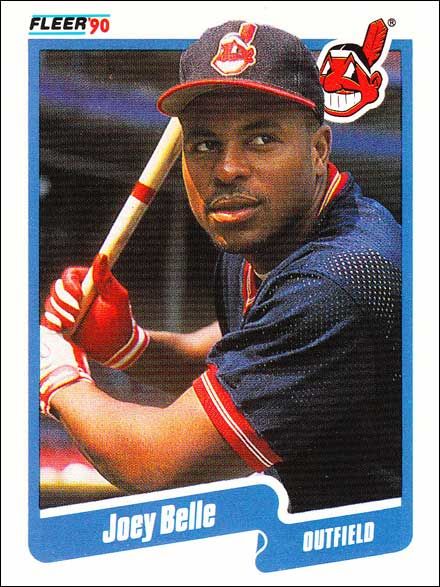 The year is 1987.
"The Simpsons" cartoon airs for the first time. William Casey retires as Director of Central Intelligence. Ronald Reagan visits Berlin, and implores Soviet premier Gorbachev to "tear down this wall!" Guns N' Roses releases Appetite for Destruction, which sells over 28 million copies. Baby Jessica falls down a well in Texas, grabbing the attention of the nation for 58 straight hours. Windows 2.0 is released. American Cup Stacking legend Emily Fox is born, and cups everywhere feel a tremor in The Force. Sidney Crosby is born, and has no idea he will cause me to nearly put my fist through a wall 23 years later after the gold medal hockey game. Former Ohio State football coach, World War II veteran and iconic American Wayne Woodrow Hayes passes away on March 11th at the age of 74. The Minnesota Twins become an unlikely World Series winner, defeating the St. Louis Cardinals in the deciding 7th game. The "Indian Uprising" Tribe went 61-101 despite 3B Brook Jacoby's .300/32/69 line.

Indians 1st round pick: Cleveland did not have a 1st round pick in 1987, having forfeited it to Baltimore in order to sign free agent Rick Dempsy. You wouldn't know it though, because their 2nd round pick ended up being Albert "don't call me Joey" Belle out of LSU. Belle had his share of personal issues, but there was no one more terrifying with a bat in his hands, whether you were an opposing pitcher or a neighborhood trick-or-treater. In the strike-shortened 1995 season, Belle hit 50 HR's, 52 doubles, drove in 126 runs, slugged .690, went for 377 total bases and scored 121 runs. All of those totals led the AL. In addition to that, he was 8th in the league in hitting with a .317 batting average. Naturally, Boston's Mo Vaughn (who led the AL in strikeouts and tied Belle with 126 RBI's) won the MVP award that year. No, I'm not still bitter or anything. My favorite image from that magical 1995 season was after Belle's bat was confiscated in the Division Series against Boston, and the TV cameras showed him in the dugout pointing to his bicep. He could clearly be seen mouthing the words, "the cork's right (blank) here!" Belle would of course later betray the team that drafted him and sign with the White Sox, where he would have several more solid seasons before a degenerative hip condition forced his retirement as a Baltimore Oriole.

Best 1st round pick: Only one player selected in the 1987 draft is still playing, and he has 630 career HR's. Ken Griffey Jr. was drafted first overall by Seattle out of Cincinatti Moeller HS, and reached the majors just two years later. He hit 16 bombs in his rookie year, and never really looked back. Griffey led the league in HR's four times in Seattle and collected an MVP award before being dealt back home to the Reds before the 2000 season. Jr. hit 40 HR's with the Reds that 1st year and was considered almost a lock to pass Hank Aaron's 714 someday. A series of unfortunate injuries took away any chance of that happening, but he still managed to hit 19 HR's for Seattle last year at the age of 39. Griffey has 10 gold gloves and an MVP trophy on his mantle to go along with those 630 HR's, so its tough to call his career dissapointing.

Honorable mention: Selected 22nd overall by the Astros as a catcher, Craig Biggio was moved to 2B and never looked back, hitting 291 career HR's (2nd most in the 1987 1st round draft class) and making 7 all-star teams...Future Indians player and Mahoning Valley coach Travis Fryman was selected 30th overall by the Tigers as a shortstop before being moved to 3B. He made 5 all-star teams in his 13 MLB seasons...Black Jack McDowell won 127 games and a Cy Young award after being selected 5th overall by the White Sox, but his two seasons in Cleveland weren't so pretty with an ERA over five both years...Chosen 9th overall by the Royals, Kevin Appier had a solid career that included 169 wins and an AL ERA title in 1993.

Indians best pick: Belle. His lifetime .933 OPS and 381 career HR's outpace anything anyone else produced by an Indians draft pick that year.

Honorable mention: Despite selecting the superstar Belle, 1987 was another poor draft for the Tribe. Of the 36 players drafted, only 6 ever appeared in the major leagues. Only one player other than Belle had anything close to a career, and that was cut short. Submarine pitcher Steve Olin, chosen in the 16th round, was shaping up to be a solid closer before he was tragically killed along with Tim Crews during a spring training boating accident prior to the 1993 season. He had 29 saves and a 2.34 ERA in 1992. Olin holds a special significance to me because he was my 1st ever autograph when he had the courtesy to stop outside Municipal Stadium after a 1991 practice.

Best early round picks: The Reds picked up slugging outfielder Reggie Sanders in the 7th round. Sanders finished with 304 stolen bases and 305 home runs...After chosing Griffey out of a Cincy high school, the Mariners went back to Ohio and took Dave Burba out of tOSU in the 2nd round. Burba finished with a career record of 115-87...St Louis found an all-star outfielder in the 3rd round with their choice of Ray Lankford. He played 14 seasons and finished with a career OPS of .840...The Mets managed to pickup a solid battery with their two picks in the 2nd round, choosing power hitting catcher Todd Hundley and following up with talented pitcher Pete Schourek. Hundley hit 202 career HR's (including a career high 41 in 1996) and Schourek finished 2nd in the 1995 Cy Young voting after winning 18 games for the Reds.

Quick personal tangent; Pete Schourek plays in the same men's wood bat league in Northern Virginia as I do. He still throws pretty hard, and has a nasty slider. My first AB against Schourek, who was in to close out the game, I hit a 2-run double in the bottom of the 9th inning to bring us to within 1 run. I don't have a hit off of him since, but man did that 1st one feel good!

Best late round picks: Baltimore chose solid players in both the 13th and 18th rounds with their selections of OF Steve Finley and professional hitter David Segui, respectively. Segui finished with a career average of .291...Darryl Kile had several good years after being chosen in the 30th round by the Astros. Kile was a 3-time all-star and won 20 games in 2000 before suddenly passing away in the middle of the 2002 season...Kansas City made corner infielder Jeff Conine the best 58th round draft pick in history. Conine made two all-star teams and played 17 years in the majors...Troy "the Irishman" O'Leary was taken in the 13th round by the Brewers...The Yankees took top-notch defensive catcher Brad Ausmus in the 48th round. He won 3 gold gloves and made an all-star team...Oakland's 20th round pick provided solid value, as they selected 3B Scott Brosius. He hit .300 and helped the Yankees to the 1998 title...In the 32nd round, Texas took future dominant closer Rob Nen who saved 35 or more games for 7 straight seasons.

The ones that got away: Mike Mussina made his intentions to attend Stanford well known, so when Baltimore was unable to sign him after taking him in the 11th round it didn't really surprise anyone...Houston chose pitcher Scott Erickson in the 34th round but were unable to sign him...The Brewers were unable to come to terms with slugging OF Jeromy Burnitz after choosing him in the 24th round...Minnesota took Brett Boone in the 28th round but couldn't sign him.

Other interesting picks: Baltimore used the 1st round pick that they recieved from the Indians to select pitcher Brad DuVall 15th overall. DuVall never pitched in the major leagues...Phillies GM Ruben Amaro Jr. was chosen by the Angels in the 11th round out of Stanford...Torey Lovullo was again selected, this time by the Tigers in the 5th round. He signed with Detroit but was unable to ever really establish himself at the major league level...Catcher Tim Laker was selected by the Royals in the 49th round, but didn't sign.

Indians June 1987 draft:

1. No pick
2. Albert Belle, OF
3. Tom Kurczewski, RHP
4. Carl Keliipuleole, RHP
5. Tom Kramer, RHP
6. Todd Ogden, RHP
7. Scott Mackie, OF
8. Chris Isaacson, C
9. Greg Roscoe, RHP
10. Ever Magallanes, SS
11. Chuck Baldwin, 2B
12. Gordie Farmer, RHP
13. Pete Kuld, C
14. Jamie Allison, OF
15. Bill Narleski, SS
16. Steve Olin, RHP
17. John Stits, RHP
18. Dan Eskew, RHP
19. Chris Dunham, 1B
20. Willie Garza, RHP
21. Vince Barranco, OF
22. Kevin Bearse, LHP
23. Frank Sommerkamp, C
24. David Harwell, RHP
25. Beau Allred, OF
26. Sam Ferretti, 2B
27. Kevin Dattola, OF
28. Kevin Farlow, SS
29. Robbie Rogers, SS
30. Kurt Dempster, RHP
31. David Ferrell, 2B
32. Mark Smith, RHP
33. Ivan McBride, SS
34. Brent Roberts, OF
35. Clyde Samuel, RHP
36. Scorr Tedder, OF
37. Wayne Bell, OF
User Comments
No comments currently. Be the first to comment!