Mahoning Valley Scrappers 2011 Season in Review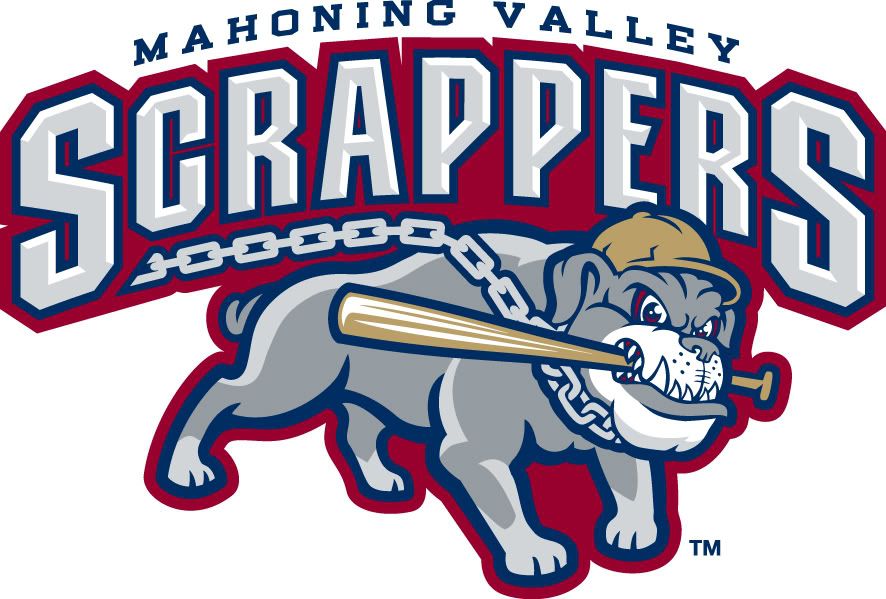 As fans of the Scrappers often know, the season can be a tale of two teams. Often times, the team you see at the beginning of the season is quite different than that which finishes it.
While the Scrappers got an influx of talent at the end of the season, their roster remained virtually intact for the majority of the season. As is the case with most short season teams, franchises aren't too concerned with the wins and losses as much as they are player development. The Scrappers got off to a fast start, going 10-4 in the month of June before cooling off mid-season going 15-14 in July and 12-16 in August. They finished the season strong, going 4-0 in the month of September to finish with a record of 41-34.
It was an exciting season that saw the Scrappers in the playoff hunt until late in the season. Also comes the news that Mahoning Valley will host the 2012 NYPL All Star game, so already, next year is bound to be an exciting one.Here's a look back at the season that was...

Starter of the Year: LHP Danny Jimenez
4-3, 12 GS, 2.39 ERA, 71.2 IP, HR, 24 BB/50 K, .241 BAA
There's no question that Jimenez was the anchor of the Scrappers' pitching staff this season, as well as their most consistent pitcher. Coming into the season, he was in flux between the 'pen and the rotation, but after a few starts, there was no doubt about where he fit best. It also goes without saying that he was named to the NYPL All Star Game.

One of the concerns coming into the season was how well he'd be able to control his secondary pitches, in which he made great strides in. His fastball clocked in the low 90s and had decent movement.

A strange stat worth noting is that he was significantly better pitching on the road than at home this season. Away from Eastwood Field, he was 3-1 with a 1.13 ERA. He allowed 29 hits in
40 innings, while having a walk to strike out ratio of 13/27. Opponents also hit only .197 against him on the road. However, at the home confines of Eastwood Field, he was 1-2 with a 3.98 ERA. He allowed 37 hits in 31.2 innings, while having a walk to strike out ratio of 11/23. At home, opponents hit .291 against him.
Nevertheless, he's put himself on the Tribe's radar and can be a solid lefty with a nice work load going forward.

Reliever of the Year: RHP Enosil Tejada
2-2, 12 SV, 28 G, 2.91 ERA, 34 IP, 0 HR, 15 BB/57 K, .171 BAA
One player I came away impressed with night in and night out was Enosil Tejada. All of the scouting reports about him not being a "physical" pitcher were proven wrong this season, in my eyes. He is very much a power reliever with a lights out fastball. It was his out-pitch of choice and it was incredibly effective. Opposing hitters looked silly trying to catch up to his electric fastball.

Two issues he may need to correct going forward are his overall command, both of his fastball and secondary pitches, as well as further developing his slider. While the stats may not suggest he had many command problems to note, there were a number of occasions where it appeared he was simply overthrowing and aiming the ball. Sure, his fastball blew away a lot of players in this league, but to have further success, he's going to have to be able to effectively throw his
slider and changeup.
This kid has a bright future, mark my words.

Hitter of the Year: 3B Jordan Smith
65 G, .300 AVG, .403 OBP, 0 HR, 20 2B, 1 3B, 47 RBI, 36 R, 35 BB/30 K
Like most players who spent the whole season in Mahoning Valley, the last few
weeks went down hill for Smith and others alike as fatigue set in. For the vast majority of the season, he was hitting well over .315-.320.
Throughout the season, he showed a consistent, patient approach at the plate with a great eye, as shown with his great walk to strikeout ratio above. The power potential is certainly there for Smith who hit 20 doubles and a triple this year. The transition to a wooden bat isn't always an easy one, so be patient with Smith. He's not going to be a 25-30 HR a year type guy, but at this point, it's not much of a concern.
He also showed a strong arm at third with above average range. It's to my knowledge that Smith will be given every chance to succeed at third.
Top Prospects Going Forward
1.
SS Francisco Lindor
: Undoubtedly our organization's top prospect going into the offseason, he performed rather well in his limited time with the Scrappers. He hit .316 (6-19) in his short time with "The Valley". He showed great hands and footwork in the field and has all the makings of a future star.
2.
SS Tony Wolters
: Most fans are either in the ballpark that they love or hate Wolters and I happen to be in the camp that love him as a prospect. At just 19 years old, a few years younger than most of the NYPL, as well as fighting injuries most of the season, Wolters showed an advanced approach at the plate. He's a great athlete and showed fairly good speed up the line. As was the case with Smith, Wolters too fought fatigue and injuries towards season's end and as a result, showed his stats dip. Don't let that deceive you. He had a very impressive season. The other two things that stood out about Wolters is his love for the game of baseball and his incredible work ethic. The one knock on Wolters has been his defense and I would venture to say he'd be better off at second and will move there before all is said and done. That being said, though, he can still be an above to above average defender in the future.
3.
Elvis Araujo
: In two starts with the Scrappers, Araujo was roughed up in both of them. At just 20 years old, there's still plenty of room and time for Araujo to improve. He is a huge south paw who is listed at 6
User Comments
No comments currently. Be the first to comment!