Mahoning Valley Video Recap: June 2010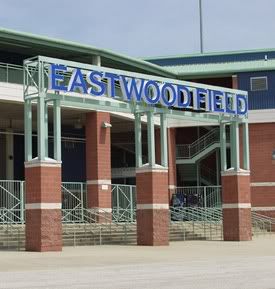 As mentioned, I am on on the road for trip to Florida that will eventually find my way in Kinston, NC at the tail end of it. With that in mind, while I am away from my computer all day today I thought it would be a good time to post these videos from Mahoning Valley I took the first week of their season.
For many of you, this is the first look at a lot of these players in action, so hopefully these videos help. Players shot include: Andrew Kinney, Carlos Moncrief, Casey Gaynor, Chase Burnette, Dale Dickerson, Dan DeGeorge, Diego Seastrunk, Giovanny Urshela, J.D. Goryl, Juan Aponte, Kevin Fontanez, and Kevin Rucker.
As always, many thanks to the talented Michael Taylor for taking the time to edit these videos and present them in a professional manner.
Note: Since a lot of videos will be shown, please be patient while the videos load
Andrew KinneyCarlos MoncriefCasey GaynorChase BurnetteDale DickersonDan DeGeorgeDiego SeastrunkGiovanny UrshelaJ.D. GorylJuan AponteKevin FontanezKevin Rucker
User Comments
No comments currently. Be the first to comment!