McAllister's time has come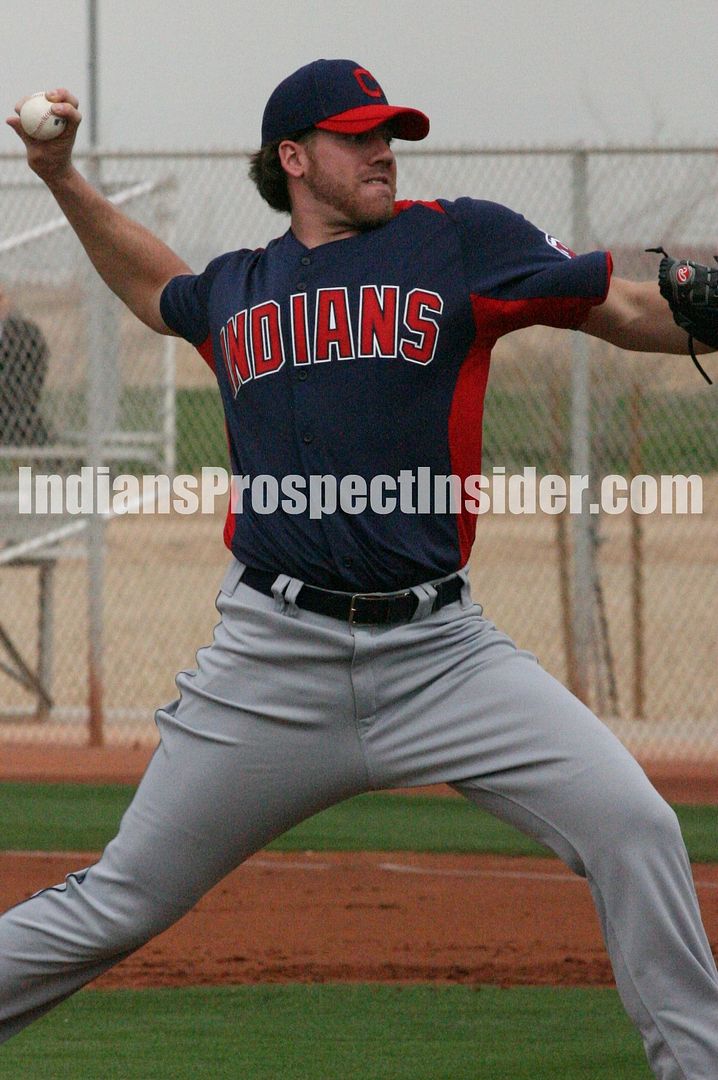 Zach McAllister (Photo: Ken Carr)
The Indians made it official late Tuesday night when they announced that Triple-A Columbus right-handed pitcher Zach McAllister would be called up to replace the injured Fausto Carmona and make the start today in Toronto against the Blue Jays.
McAllister, 23, has been a workhorse on the mound at Triple-A Columbus where in 15 starts he is 8-3 with a 2.97 ERA. He has averaged more than six innings a start, and in 97.0 innings he has allowed 86 hits, 21 walks, and has 71 strikeouts.
McAllister has been the most consistent pitcher of any pitcher in the Indians' farm system this year, and there is no doubt this is an exciting moment for him as he prepares to live his dream of pitching in the big leagues.
"I am happy with my season so far," McAllister said about his season. "I got off to a pretty good start and have just tried to stay consistent and continue the success."
Last August the Indians picked McAllister up as the player to be named later in the July trade that sent outfielder Austin Kearns to the New York Yankees, a deal that at this point is looking like an absolute steal by former GM Mark Shapiro. After coming in late to the organization last year he feels like he is finally comfortable and a part of the organization.
"I definitely feel comfortable now,
User Comments
No comments currently. Be the first to comment!