Merry Christmas and Happy Holidays!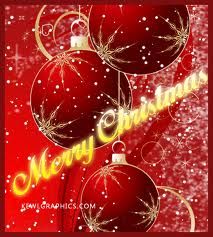 I can't believe Christmas is here again already. My how time flies.
Thanks for yet another year of support from all of you, whether you are a new or old reader to the site. You may disagree with some things I write at times, or dislike some things about the Indians organization, but the bottom line is you read this site and follow the Indians because they are YOUR team and you are fans. This site would not be possible without the dedication and support of any of you as well as the assistance and help the Cleveland Indians provide all year long.
So to all the fans, to all the players, to all the families of the players, and to all of the Indians coaches and front office personnel, I give a big thanks and wish all of you have a very Merry Christmas, or a Happy Christmas for you folks across the pond. And Happy Holidays to everyone else.
Follow Tony and the Indians Prospect Insider on Twitter @TonyIPI. Also, his latest book the 2011 Cleveland Indians Top 100 Prospects & More is available for purchase for $20.95 to customers in the US (shipping and handling extra).
User Comments
No comments currently. Be the first to comment!