Miller not a sure thing in Rule 5 Draft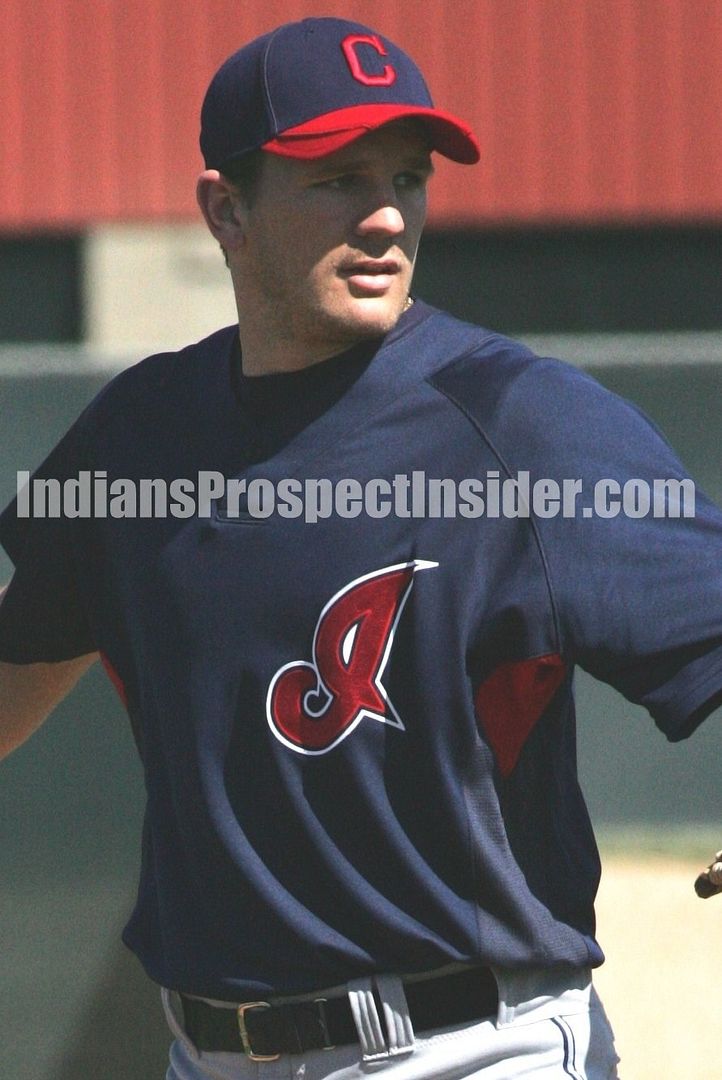 Miller is expected to still be an Indian
come April. (Photo: Ken Carr)
The Rule 5 Draft is this Thursday December 9th.
Since the Cleveland Indians set their 40-man roster back on November 19th there has been a lot of hub bub over which players they rostered and which players they left exposed to the draft. One of those players left exposed which has dominated the talk is right-handed pitcher Adam Miller.
As is typical at this time of the year, the anticipation of the Rule 5 Draft and the possibility the Indians may lose a player of worth leads to a lot of over-evaluation and unrealistic expectations. At the forefront of all of that is Miller.
Miller made considerable progress in 2010 in his rehab from complicated career threatening surgery to his right middle finger and has gotten to the point where he is back on the mound and throwing again. His hard work and determination have once again put him in the mix as a pitching option for the Indians possibly at some point in 2011.
There is no doubt that for the contingent of people out there (including me) who haven't completely written him off that we are all pulling for him to pitch again and make it to the big leagues. Not only would it make for one heck of an inspirational story that has the makings of a Disney movie some day, but if he can pitch again and pitch well it helps out the Cleveland Indians.
However, it is one thing to be "in the mix" and another thing to be a realistic option.
After a promising rehab in 2010, no one is standing on the bow of the USS Abraham Lincoln with the "Mission Accomplished" sign behind them saying Miller is back and will pitch again. Him being "in the mix" just means that he is at a point in his rehab where the organization feels that he is an option and if his rehab continues to go well he could be in the mix to make the team this spring or sometime next season.
But let it be clear: there is still a long way to go in Miller
User Comments
No comments currently. Be the first to comment!