Minor Happenings: Aguilar Powers Rookie-Level Arizona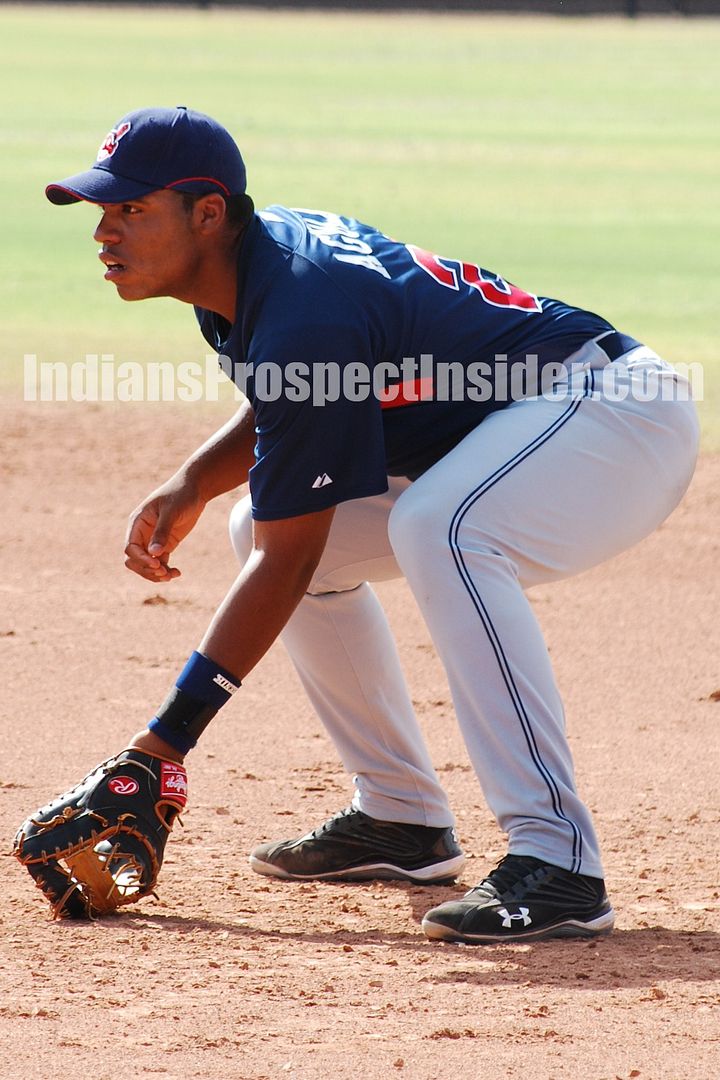 "Minor Happenings" is a weekly column which covers the important developments and news in the Indians farm system. While most of the information in this report is from my own research and through interviews I have conducted with organizational personnel, some information in this report is collected and summarized from the various news outlets that cover each team.
Okay, as mentioned over the weekend, I have a lot of catching up to do with
Minor Happenings
this week since I was out on vacation for almost two weeks. With that in mind, today's edition is simply just to catch up on things from while this piece was absent, namely to hand out two Player of the Week awards, recap the All Star games, and give an update on some injuries.
Over the course of the next four days another two to three editions of Minor Happenings will post to get caught up on everything else, so be on the lookout for them! Also, I was in
Kinston
last weekend and took lots of video and conducted a lot of interviews with players and coaches, so all of that should be posted in the coming days/weeks as well.
Tonight I am heading out to
Akron
, so hope to see some of you there.
Also, once again, congrats to Josh Tomlin on the outstanding debut last night! Let's hope it is the start of something special.
Onto the
Happenings
…
Indians Minor League Player of the Week
(for games from July 8th to July 14th)
Jesus Aguilar (First Baseman – Arizona)
.360 AVG (9-for-25), 6 R, 0 2B, 0 3B, 3 HR, 10 RBI, 0 BB, 8 K, 1.113 OPS
Rookie-level
Arizona
doesn't receive a lot of attention due to its location and a lack of any media presence, but it was hard to not notice the sensational performance for the week of first baseman Jesus Aguilar. After a very slow start to his season where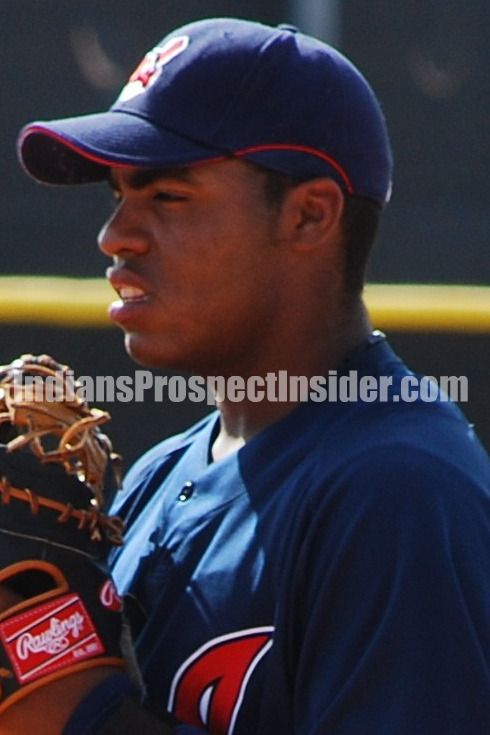 after 12 games he was hitting .156 with a .449 OPS, he has gotten hot of late where in his last ten games he is hitting .351 with a 1.042 OPS. His recent surge has him now hitting .271 with 7 HR, 22 RBI and an .810 OPS in 28 games on the season.
Aguilar, 20, is an interesting Latin prospect who had a very good season in 2009 for the Dominican Summer League (DSL) team hitting .305 with 5 HR, 46 RBI and an .872 OPS in 55 games. He was one of my Top 10 Latin players coming into this season
in my book
, mostly because of his raw power and enormous size for his age (6'3" 241 pounds). He appeared to show an advanced approach at the plate last year in the DSL with 31 walks to only 24 strikeouts, but he has struggled this year in this department as he has just 5 walks but 32 strikeouts in
Arizona
.
Aguilar is big and powerful and hits the ball a long way when he squares up the bat with the ball. He is only an average defender at first base, but he does have some versatility where he can play some outfield. He is still very young which could mean even more size and power is still coming. If his plate discipline improves, he has a lot of upside as a power hitting first baseman and is someone to keep an eye on going forward.
Honorable Mentions:
Tim Fedroff (OF – AKR): .450 (9-20), 2 R, 2 2B, 0 3B, 0 HR, 2 RBI, 1 BB, 3 K, 1.026 OPS
Beau Mills (1B – AKR): .353 (6-17), 4 R, 0 2B, 0 3B, 1 HR, 4 RBI, 1 BB, 2 K, .918 OPS
Matt McBride (OF – AKR): .333 (6-18), 4 R, 1 2B, 0 3B, 2 HR, 4 RBI, 4 BB, 3 K, 1.177 OPS
Bo Greenwell (OF – KIN): .478 (11-23), 2 R, 1 2B, 0 3B, 0 HR, 2 RBI, 2 BB, 5 K, 1.042 OPS
Chris Kersten (1B – LC): .400 (8-20), 1 R, 3 2B, 0 3B, 0 HR, 2 RBI, 2 BB, 4 K, 1.050 OPS
Chase Burnette (1B – MV): .385 (10-26), 6 R, 1 2B, 2 3B, 0 HR, 2 RBI, 2 BB, 7 K, 1.025 OPS
Giovanny Urshela (3B – MV): .385 (10-26), 2 R, 1 2B, 0 3B, 0 HR, 6 RBI, 0 BB, 3 K, .780 OPS
Nick Bartolone (SS – AZL): .393 (11-28), 7 R, 2 2B, 0 HR, 3 RBI, 3 BB, 2 K, 5 SB, .933 OPS
Indians Minor League Player of the Week
(for games from July 15th to July 21st)
Jason Kipnis (Second baseman – Akron)
.571 AVG (16-for-28), 8 R, 4 2B, 0 3B, 2 HR, 5 RBI, 5 BB, 5 K, 3 SB, 1.565 OPS
There was no shortage of great performances for this week as a half dozen players could have easily laid claim to Player of the Week honors, especially in previous weeks. But, one player clearly had the best week of anyone in a super human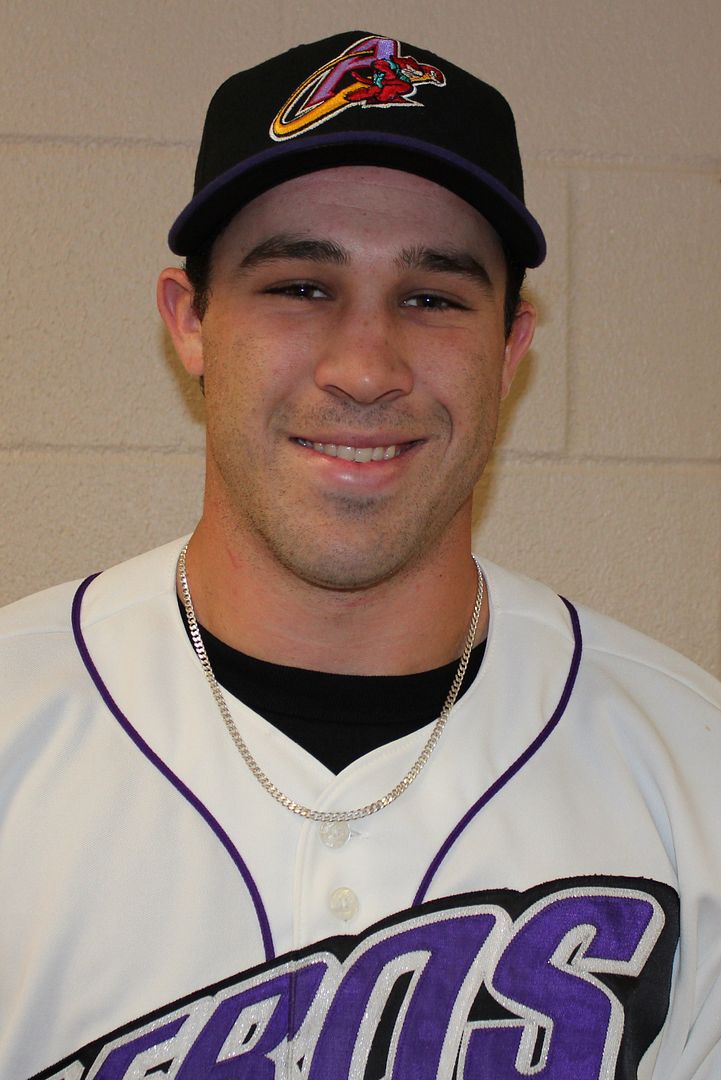 performance, that being Double-A
Akron
second baseman Jason Kipnis. With his recent tear he is now hitting .325 with 6 HR, 17 RBI and a .924 OPS in 39 games at Akron, and overall this year between High-A Kinston and Akron in 93 games is hitting .311 with 12 HR, 48 RBI, and an .891 OPS.
The Indians so far this season have been impressed with the way Kipnis has performed at each level and remained consistent all season. Especially considering this is his first year playing second base and how most players often suffer a little on the offensive side of things because they are concentrating so much on their defense. However, since he made the switch to second base last fall, Kipnis has looked right at home and comfortable both in the field and at the plate.
The offensive output is not really a surprise as Kipnis was considered a pretty good bat coming out of college. The problem was his size and a lack of a true defensive position, but the move to second base appears to have removed those two issues as his transition to second base from the outfield has gone better than the Indians could ask. Really, at this point, he just needs to continue to gain more experience and repetitions at second base.
Kipnis could be a big league option as soon as by the middle-to-end of next season, depending on the Indians need or their urgency to get him up to
Cleveland
, especially considering hot hitting second baseman Cord Phelps is a level above Kipnis at Triple-A Columbus and Jason Donald is already in
Cleveland
.
Honorable Mentions:
Carlos Carrasco (RHP –
COL
): 1-0, 2 G, 0.00 ERA, 10.1 IP, 4 H, 0 ER, 1 BB, 11 K, .121 BAA
Paolo Espino (RHP – AKR): 1-0, 2 G, 1.50 ERA, 12.0 IP, 9 H, 2 ER, 2 BB, 11 K, .220 BAA
Austin Adams (RHP – KIN): 1-0, 2 G, 1.00 ERA, 9.0 IP, 6 H, 1 ER, 3 BB, 5 K, .188 BAA
Alex Kaminsky (RHP – MV): 1-0, 2 G, 1.80 ERA, 10.0 IP, 5 H, 2 ER, 4 BB, 10 K, .167 BAA
Casey Frawley (INF – LC): .364 (8-22), 6 R, 1 2B, 1 3B, 0 HR, 7 RBI, 4 BB, 7 K, .944 OPS
Donnie Webb (OF – KIN): .421 (9-21), 5 R, 2 2B, 0 3B, 1 HR, 3 RBI, 2 BB, 3 K, 1.145 OPS
Jerad Head (OF – AKR): .500 (10-20), 9 R, 4 2B, 0 3B, 3 HR, 7 RBI, 2 BB, 3 K, 1.695 OPS
Matt McBride (OF – AKR): .364 (8-22), 3 R, 2 2B, 0 3B, 2 HR, 6 RBI, 1 BB, 6 K, 1.144 OPS
Cord Phelps (2B – COL): .480 (12-25), 7 R, 1 2B, 1 3B, 0 HR, 1 RBI, 5 BB, 2 K, 1.167 OPS
Nick Weglarz (OF –
COL
): .435 (10-23), 6 R, 3 2B, 0 3B, 2 HR, 3 RBI, 4 BB, 4 K, 1.345 OPS
Previous Winners:
07/01 to 07/07: Matt McBride (OF –
Akron
)
06/24 to 06/30: Michael Brantley (OF -
Columbus
)
06/17 to 06/23: Jason Kipnis (2B –
Akron
)
06/10 to 06/16: Jared Goedert (3B –
Columbus
)
06/03 to 06/09: Josh Rodriguez (INF – Columbus)
05/27 to 06/02: Paolo Espino (RHP –
Akron
)
05/20 to 05/26: Kyle Bellows (3B –
Kinston
)
05/13 to 05/19: Carlos Santana (C – Columbus)
05/06 to 05/12: T.J. McFarland (LHP –
Kinston
)
04/29 to 05/05: Trey Haley (RHP –
Lake
County
)
04/22 to 04/28: Jason Donald (INF – Columbus)
04/15 to 04/21: Bo Greenwell (OF –
Lake
County
)
04/08 to 04/14: Carlos Santana (C – Columbus)
All Star Roundup
In the Double-A and Triple-A All Star games played on July 14
th
, several Indians participants played well.
In the Triple-A All Star game pitting the International League against the California League, the Indians had two players representing them from Columbus, right-hander Josh Tomlin and outfielder Jose Constanza. Tomlin pitched a scoreless inning allowing one hit and had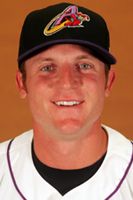 one strikeout, and Constanza entered the game as a pinch runner in the 8
th
inning and did not have an at bat. The International League won 2-1 in a game played in
Allentown, PA.

In the Eastern League All Star game, the Indians had a very strong presence in the 10-3 win the Western Division squad had in a game played in Harrisburg, PA. Right-handed pitcher Paolo Espino struck out the side in his one hitless-shutout inning of work and third baseman Lonnie Chisenhall went 1-for-3 with an RBI and walk while also scoring a run. But, outfielder John Drennen by far had the most impressive night of any Indians All Star this year as he went 2-for-4 with a HR and 2 RBI in the game.

Drennen, 23, seems like he has been with the Indians forever. He is having arguably his best season as a pro since being selected in the 1st round of the 2005 Draft out of high school in California. He is hitting .310 with 4 HR, 41 RBI and an .803 OPS in 82 games for Akron this year, and has been a model of consistency all year hitting .271 with a .725 OPS in April, .316/.843 in May, .313/.771 in June, and .333/.871 in July. Also, surprisingly, as a left-handed hitter he has hit lefties better this year (.337/.817) than righties (.299/.798). He is due for a promotion to Triple-A Columbus, but because Columbus has an overstuffed roster of outfielders, he likely will not move up until the Indians clear the decks of some outfielders in Columbus or Cleveland (Kearns, Crowe).



Infirmary Report



Here is an update on some injuries in the system over the past few weeks:

Triple-A Columbus right-handed pitcher Carlos Carrasco left the game in the fourth inning last Tuesday because of pain in his right forearm. The Columbus coaching staff initially took him out for precautionary reasons and he did not miss his next start this past Sunday, but the problem occurred again on Sunday and he had to be taken out after the fourth inning. The injury is not considered serious and is being labeled more as right forearm soreness. The Indians have decided to skip his next start to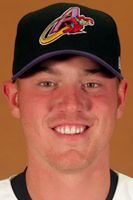 give him some additional time to recoup and see if the cramping in the forearm goes away.

Triple-A Columbus outfielder Nick Weglarz sprained a ligament in his left thumb on Monday night making a diving catch for a ball. He is still being evaluated to determine the severity of the injury and more should be known in the next couple of days.

Triple-A Columbus right-handed pitcher Yohan Pino could be activated off the disabled list soon from his bout with right elbow soreness. He threw a bullpen recently, and if he is cleared it is possible he could be activated in time to fill in for Carrasco's next scheduled start on Friday.

Triple-A outfielder Ezequiel Carrera could be on his way back to the disabled list after he injured his hamstring while rounding first base last night. He is expected to be out for at least the next several days.

Double-A Akron right-handed pitcher Anthony Reyes, who is basically on a major league rehab assignment, made his first real appearance last night for Akron going three shutout innings. He is working his way back from Tommy John surgery and has had no setbacks to date in his rehab. He will make another start for Akron on Sunday, and then likely go to Triple-A Columbus. Indians manager Manny Acta said that barring any setbacks Reyes will pitch in Cleveland this year.

High-A Kinston first baseman Jeremie Tice has been battling a minor Achilles heel injury which has caused him to be in and out of the lineup for most of the last two weeks.

Follow Tony and the Indians Prospect Insider on Twitter @tlastoria. His new book the 2010 Cleveland Indians Top 100 Prospects & More is also available for purchase on Amazon.com or his site.
User Comments
No comments currently. Be the first to comment!