Minor Happenings: Akron Can Provide Some Relief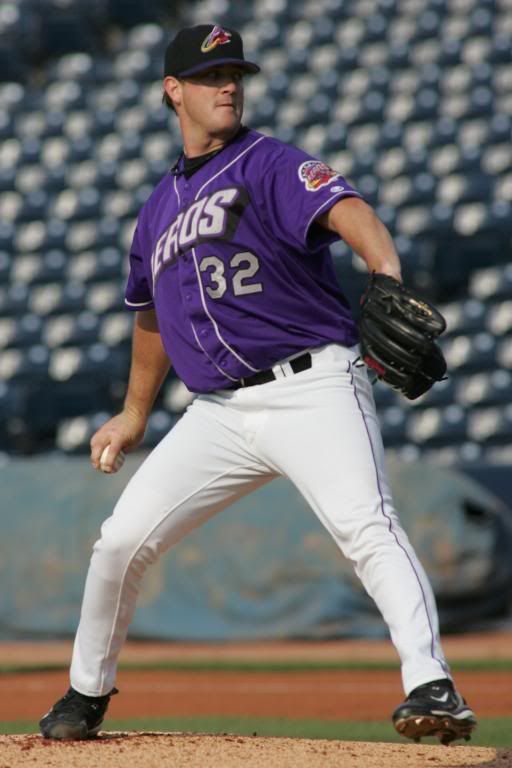 "Minor Happenings" covers the important developments and news in the Indians farm system. While most of the information in this report is from my own research and through interviews I have conducted with organizational personnel, some information in this report is collected and summarized from the various news outlets that cover each team.
This is part two of this week's Minor Happenings which was broken up into two installments. For part one, click here.
Before getting into this piece, a last minute bit of breaking news as Double-A Akron right-hander Hector Rondon has been promoted to Triple-A Columbus. This is a well deserved promotion for Rondon who was 7-5 with a 2.75 ERA for the Aeros. His ERA was the fifth-best in the Eastern League, he was in a four-way tie for fourth in the league in victories, and he was tied for fifth in the league with 73 strikeouts in just 72.0 innings. He was holding Double-A opponents to a .227 batting average. Recently signed left-hander Bobby Livingston is expected to take his spot in the rotation.
I will be in Akron this week to see them in action before hitting up Mahoning Valley and Lake County the following week. I will finally get out and see Kinston two different times at the end of this month when I see them in Kinston and then a week later in Myrtle Beach.
Also, I have a bunch of player pieces I have to get out, so expect a few of those over the course of this week....provided the Indians don't make a ton of trades or noteworthy moves and all kinds of stuff goes on like it has the previous few weeks!
Onto the Happenings...
Indians Minor League Player Of The Month
(for June)
Nick Weglarz (Outfielder - Akron)
.294 AVG (25-for-85), 20 R, 7 2B, 2 3B, 5 HR, 21 RBI, 22 BB, 18 K, .450/.600/1.050
Things are finally coming naturally to Double-A Akron outfielder Nick Weglarz. The big Canadian admits he got a little ahead of himself early in the season trying to do too much at the plate, and it showed as he opened the season in a 5-for-56 tailspin for

the month of April. He was way off his game as he was striking at a high rate with 19 strikeouts in 56 at bats and he showed no power with one extra base hit.
Since then things have changes dramatically. Weglarz finally took a step back, relaxed, and has been on an absolute tear every since the start of May. Since May 1st the 6'3" 255 pounder has been the hulking menace at the plate he is supposed to be hitting a solid .298 (56-for-188), but it his other numbers which have been impressive. He has scored 36 runs and has 49 RBI. He had a 10:19 walk to strikeout ratio in April, but since then he has a 37:37 ratio. He has 14 doubles, two triples, and 11 home runs good for a .569 slugging percentage. His on-base percentage since then is .422 and he has a .991 OPS. It's been a great two month run for Weglarz, and he is starting to show the ability at the plate with the plate discipline and power that had people salivating after he hit 24 home runs and had 83 walks as a 19-year at Lake County in 2007.
On the season, Weglarz is now hitting .250 (61-for-244) with 12 HR, 55 RBI, and a .851 OPS in 76 games. He ranks 7th in the Eastern League in home runs (12), 3rd in RBI (55), and 2nd in walks (47). He was also honored last week as the Eastern League Player of the Week for the week ending June 28th, his second weekly award of the season. For the week he hit .450 (9-for-20) with six walks, two doubles, five runs scored and league-leading totals of four home runs and 12 RBI.
Honorable Mentions:
Matt LaPorta (OF/1B - COL): .304 AVG (31-102), 15 R, 6 2B, 0 3B, 4 HR, 19 RBI, 8 BB, 18 K, .849 OPS
Erik Stiller (RHP - AKR): 4-0, 8 G, 0.69 ERA, 13.0 IP, 6 H, 1 R, 6 BB, 12 K, 0.92 WHIP, .140 BAA
Carlton Smith (RHP - AKR): 2-0, 8 G, 1.37 ERA, 19.2 IP, 13 H, 3 R, 6 BB, 13 K, 0.97 WHIP, .188 BAA
Ryan Edell (LHP - AKR): 1-0, 5 G, 3.07 ERA, 29.1 IP, 27 H, 10 R, 9 BB, 31 K, 1.23 WHIP, .250 BAA
Eric Berger (LHP - KIN): 3-2, 5 G, 2.15 ERA, 29.1 IP, 23 H, 7 R, 14 BB, 17 K, 1.26 WHIP, .225 BAA
Russell Young (LHP - KIN): 1-0, 4 G, 2.19 ERA, 24.2 IP, 22 H, 6 R, 4 BB, 15 K, 1.05 WHIP, .234 BAA
Delvi Cid (OF - LC): .333 AVG (29-87), 16 R, 4 2B, 0 3B, 0 HR, 12 RBI, 6 BB, 23 K, 12 SB, .762 OPS
T.J. House (LHP - LC): 1-2, 4 G, 1.59 ERA, 22.2 IP, 18 H, 4 R, 5 BB, 21 K, 1.01 WHIP, .214 BAA
Chris Jones (LHP - LC): 2-1, 4 G, 1.56 ERA, 17.1 IP, 15 H, 3 R, 9 BB, 13 K, 1.38 WHIP, .242 BAA
Alexander Perez (RHP - LC): 2-1, 5 G, 2.08 ERA, 30.1 IP, 19 H, 7 R, 7 BB, 32 K, 0.86 WHIP, .174 BAA
Previous Winners:
May: Jordan Brown (1B/OF - Columbus)
April: Matt McBride (1B/OF - Kinston)
How Do You Spell Relief? A-K-R-O-N
While the Indians continue to look for relief options on the major league waiver wire and at the Triple-A level, maybe they should take a quick peek down at the Double-A level and what some of their relievers are doing of late. Here are the June numbers for some of the noteworthy performances in the Akron bullpen:

Matt Meyer (LHP): 1.13 ERA, 8.0 IP, 3 H, 7 BB, 6K, .120 BAA
Vinnie Pestano (RHP): 2.77 ERA, 13.0 IP, 10H, 5 BB, 12 K, .217 BAA
Carlton Smith (RHP): 1.37 ERA, 19.2 IP, 13 H, 6 BB, 13 K, .188 BAA
Erik Stiller (RHP): 0.69 ERA, 13.0 IP, 6 H, 6 BB, 12 K, .140 BAA
Steven Wright (RHP): 3.07 ERA, 14.2 IP, 13 H, 6 BB, 11 K, .236 BAA
It's no secret that the key to Akron's success this season has been their pitching. Not only has the starting pitching been good, the bullpen has been stellar. It is amazing how you can pile up the wins when you go out there every night and get good outings from your pitchers innings one through nine on a consistent basis.
Several of the pitchers listed above are in the midst of some pretty impressive scoreless streaks. Smith (4-0, 2.68 ERA) has eight consecutive scoreless outings covering 17.1 innings and Wright (6-0, 2.78 ERA) has eight consecutive outings covering 15.0 innings. Not to be outdone, Stiller (5-3, 3.84 ERA) has allowed just two runs in his last 12 outings (20.2 IP) and Meyer has allowed just two runs in nine outings (9.0 IP) since his early June callup to Akron.
Stiller is the elder statesman in the Akron bullpen having spent much of the 2008 season in the Aeros pen, and this year when you take out his four spot starts his relief-only numbers are an impressive 5-0 with a 2.32 ERA and .189 BAA in 19 games. Wright actually opened the season in the Akron rotation before being shifted to a relief role for the first time in his career. Smith is also pitching in a relief role for really the first time in his career. Pestano has been consistent all year as the closer, and is 2-3 with a league leading 23 saves and a 3.03 ERA in 32 appearances. On top of all that, this listing doesn't even include high upside arms like right-handers Josh Judy and Zach Putnam as well since they struggled during the month and missed some time due to injuries, as well as flame-throwing right-hander Neil Wagner too.
Several of these guys are primed for a callup to Triple-A Columbus, but while there is certainly space for some of them in Columbus because of all the veteran stashed on the pitching staff there, one of the things often overlooked is that there has to be pitchers ready to move up to Akron and fill their vacant spot. The Indians can't gut the Akron bullpen and promote these guys if there is nothing at High-A Kinston to replace them with, and currently the options are limited because most of the pitchers in the Kinston pen have had disappointing seasons, are hurt, or have been very inconsistent. The only pitcher who may be called up soon to allow for at least one member of Akron bullpen to move up (likely Wright) would be right-hander Chen-Chang Lee who in 26 appearances is 3-3 with a 3.83 ERA (51.2 IP, 41 H, 20 BB, 60 K). Right-handers Jonathan Holt and Dallas Cawiezell are the only other possibilities.
In all, it is an impressive collection of relievers in the Akron bullpen. Some who have high ceilings, some much lower, but many who are performing well and giving themselves a chance to get to the next level and realize that dream of pitching in the big leagues.
Paging Dr. Smith
Speaking of Akron right-handed reliever Carlton Smith, he is now becoming a legitimate option for the Indians big league bullpen in the future. Prior to this season he has mostly always been a starter, but he was transitioned to a relief role this year and

even though he was inconsistent at times earlier in the season, of late he has been dynamite and on quite a roll.
This is Smith's fifth year in the Indians system since they signed him out of high school as a 21st round pick in the 2004 Draft. He tied for the most wins in the system last year with 12 while pitching for High-A Kinston, and came into this season with a career record of 26-17 and a 4.30 ERA. He has never been one to strike batters out as he only has a career 5.6 K/9 rate, but he has done a pretty good job avoiding home runs (0.8 HR/9) and keeping batters off base (1.24 WHIP) in his career.
His success is driven by a hard sinker that sits around 91-93 MPH and has touched as high as 95 MPH. He has a pitch to contact mentality to get ahead in the count forcing hitters to pound the sinker into the ground for quick, easy outs. While he primarily throws his two-seam fastball because of its sinking action, he also complements it with three others pitches - a four-season fastball, slider, and splitter. Even though he is in a bullpen role, he has been told by the Akron coaching staff to continue using all four of his pitches. His command continues to improve and his delivery is much more consistent which has allowed him to become sharper with his pitches and have the sort of success he has had to date.
The Book On Perez
I had some e-mails asking if I had any information on the Indians newly acquired right-handed reliever Chris Perez and why I had not posted anything about him. Well, the main reason is because at the time of his pickup he was no longer a "prospect" anymore since he had 70 games and 65.1 innings in his two-year major league career with the St. Louis Cardinals. That said,

he is very much an unknown and going into this season he was a top prospect in all of baseball (#91 according to Baseball America). Here is some information I was able to pull looking at his statistical history as well as from talking to a few people outside the Indians organization:
Perez played college ball at the University of Miami, FL from 2004-2006 before being drafted by the Cardinals in the 1st round of the 2006 Draft. He moved quickly through the Cardinals system as shortly after the draft he was sent to their Low-A full season affiliate Quad City where he went 2-0 with 12 saves and a 2.15 ERA in 25 games. In 2007 he split the season in Double-A and Triple-A, pitching in a combined 54 games at the two levels going 2-1 with 36 saves and a 2.96 ERA. He opened the 2008 season in Triple-A Memphis, but spent over half the season in St. Louis where in his major league debut he went 3-3 with 7 saves and a 3.46 ERA in 41 games. He was 1-1 with 1 save and a 4.18 ERA this year in 29 games for St. Louis before being traded to the Indians.
The Cardinals had him pitching in the backend of games since the day he was drafted to develop him as a closer, though he could also end up a setup man down the road. Either way, he is projected as having backend of the bullpen stuff and has shown it on many occasions. His fastball is effortless as it regularly sits at 94-95 MPH and he can reach back and get it as high as 98 MPH when needed. The fastball has good movement and natural sink, and he complements it with a hard slider he throws in the upper 80s that has good late action. He has the makeup to handle late inning situations, and has unbelievable confidence.
As with any pitcher who throws as hard as Perez, commanding the fastball and locating it well will be a huge key in determining his success as a reliever. To date, he has been very inconsistent with his command and is very susceptible to walks (6.0 BB/9 in minors, 5.1 BB/9 in majors) and he has a penchant for missing up in the zone. While his slider is good, it is not of wipeout variety, so to be a true dominant late inning reliever he needs to either continue to refine the slider to get it to that next level or perhaps learn to throw a curveball or changeup to mix in with his fastball-slider mix to give hitters something else to think about.
In addition to Perez, the Indians also will receive a player to be named later. The deadline to make that decision is September 1st, though it may be announced much sooner. The St. Louis Post Dispatch recently listed right-hander Jess Todd and right-hander Francisco Samuel as a couple of possibilities for the player to be named.
Scary Incidents
Kinston left-handed starter Ryan Morris was involved in a scary incident last Sunday, and he wasn't even playing. He was in street clothes and charting pitches in the stands behind home plate at Grainger Stadium in Kinston when he was hit in the ribs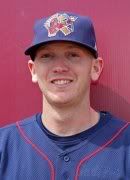 by a foul ball that went through the protective netting on the backstop. The way Grainger Stadium is situated is there are field boxes that go all around the home plate viewing area where a few people can sit in each box. The Indians and the opposing team always typically use one of the boxes directly behind home plate to chart pitches and get radar gun readings.
Upon getting hit, Morris doubled over in pain which caused a stir and Kinston trainer Chad Wolfe came rushing out of the dugout to check on him. Wolfe walked Morris to the clubhouse to evaluate the injury, and shortly after the game Morris felt better but was pretty sore. X-rays were taken, but came back negative, and the final result was a nasty bruise under the right side of his rib cage. He played catch on Monday, and while he the injury was still tender, he was able to make his scheduled start on Tuesday. Ironically, he put forth one of his best outings of the year going five innings and allowing one run on three hits, three walks and had seven strikeouts. In 15 starts for Kinston this year he is 3-8 with a 5.33 ERA (72.2 IP, 74 H, 46 BB, 65 K).
Another scary incident occurred on Monday night in Columbus when outfielder Trevor Crowe and shortstop Niuman Romero collided going for a fly ball in short left field. Crowe was charging in on the ball and Romero was running out from shortstop, and Crowe caught the ball moments before they both smacked into each other hitting hard knee to knee. It could have been a lot worse as both sat just one game with some soreness, but were back in action the next night. Romero is hitting .250 with 0 HR and 9 RBI in 29 games at Columbus, while Crowe is hitting .259 with 1 HR and 7 RBI in 31 games at Columbus.
Double-A & Triple-A All Stars
This week we learned who from the Indians Double-A Akron and Triple-A Columbus rosters have been selected to take part in this year's All Star games at the Double-A and Triple-A level.

Columbus will be sending three representatives to the 22nd annual Triple-A All-Star Game in Portland, Oregon, on July 15. Catcher Wyatt Toregas, third baseman Andy Marte, and first baseman/outfielder Jordan Brown were selected to the International League squad. Five clubs lead the way with three representatives, Columbus being one of them (Scranton/Wilkes-Barre, Gwinnett, Lehigh Valley and Syracuse are the others). The game pits the International League against the Pacific Coast League and can be viewed live on ESPN2 at 10:05 PM EST.
Akron is one of three teams to have five players selected to the Eastern League All-Star Game (Trenton and Erie are the others). Catcher Carlos Santana, outfielder Nick Weglarz, first baseman Beau Mills, right-handed starting pitcher Hector Rondon and right-handed closer Vinnie Pestano will represent the Aeros and the Southern Division on July 15th at Waterfront Park in Trenton, NJ. The five representatives are just one off the franchise record set in 2007, when the Aeros sent right-handed pitcher Randy Newsom, left-handed pitcher Reid Santos, catcher Wyatt Toregas, shortstop Asdrubal Cabrera, first baseman Jordan Brown and outfielder Brian Barton to the All-Star game in Norwich, CT.
Not So Good First Impression
When you open your second professional season where you ended the previous season, it is not a very good sign for your future and your standing in the Indians organization. That's the case with 2008 18th round pick left-hander Kaimi Mead. He pitched for
short-season Single-A Mahoning Valley in 2008 after being drafted, but this year spent the entire first half of the season in extended spring training and then was once again appointed to the Mahoning Valley opening day roster when their season began. Needless to say, Mead needs to do some big things these last two months of the season to improve his standing in the organization.
That looked like it was starting to happen at Mahoning Valley where in three appearances Mead went 1-0 with a 1.80 ERA, and in 10.0 innings allowed just two hits, four walks, and had ten strikeouts. He was quickly promoted to Low-A Lake County earlier this past week, but his first outing there on Wednesday was one to forget. The 23-year-old from Hawaii came into the game in the seventh inning given a 4-0 lead after yet another outstanding start by lefty T.J. House. Mead proceeded to throw just one inning and when the seventh inning was finished Lake County's 4-0 lead had evaporated and they trailed 5-4. The line in that one inning was brutal: four runs, two hits, three walks, three wild pitches, and a three-run home run to the eight batters he faced.
Mead went 5-8 with a 5.52 ERA in 15 starts for Mahoning Valley last year, but he was great in the offseason playing in the Hawaii Winter League pitching for the Honolulu Sharks where he put up a sensational 1.37 ERA in 15 relief appearances and was named to the league's post-season All-Star team. He used that solid finish in Hawaii as a springboard into spring training and the 2009 season, though ended up sticking around in extended spring training when full season teams left Arizona so he could continue to work on his mechanics. He's a maximum effort pitcher and at times he overthrows a little bit, so his future may be in the bullpen, one that he is now pitching in at least for the short-term in Lake County.
Transactions Rundown
Here is a listing of some notable transactions from the past week or so:

July 2: Mickey Hall placed on DL (retro to 7/1); John Meloan traded to Tampa Bay for Winston Abreu; Brian Grening transferred to Columbus from Mahoning Valley.
June 28: Blaine Neal placed on 7-day DL with right elbow impingement; Adam White placed on 7-day DL with left ankle sprain; Bo Greenwell transferred to Lake County from Mahoning Valley.
June 27: Doug Pickens transferred to Kinston from Mahoning Valley.
June 26: Eric Perlozzo signed to a Minor League contract and active in Kinston; Juan Aponte transferred to Mahoning Valley from Arizona Indians; Roberto Perez transferred to AZL from Mahoning Valley.
June 25: Santo Frias transferred to Kinston from Lake County; David Roberts transferred to Kinston from Lake County; Ryan Miller transferred to Lake County from Kinston; Travis Turek transferred to Lake County from Kinston; Wes Hodges transferred to Lake County
June 24: Robert Mackowiak placed on 7-day DL with left ankle sprain; Abner Abreu placed on 7-day DL with left shoulder strain; Stephen Head reinstated from DL and active in Columbus.
Draft Signings Update
The Indians made a few more signings from the draft this past week: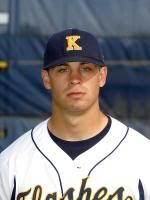 Right-handed pitcher Johnny Goryl was signed as a non-drafted minor league free agent. "JD" is the son of Indians special assistant Johnny Goryl who has been a prominent figure in the Indians organization since he first came on board in 1982. JD made his pro debut on Friday, June 26 for the rookie level Arizona League Indians out in Goodyear and went 2.0 shutout-hitless innings allowing no walks and had two strikeouts. JD recently pitched at Flagler College in St. Augustine, FL.
On the draft front, 20th round pick right-hander Kyle Smith (Kent State University), 26th round pick right-hander Antwonie Hubbard (Oklahoma) and 28th round pick right-hander Nick Sarianides (Chattahoochee Valley CC ) have signed. The Indians have now signed 25 of their 50 selections, 18 of the top 20 and 22 of the top 28 picks. The only two players left unsigned in the top 20 are first round pick right-hander Alex White and second round pick outfielder Jason Kipnis.
Affiliate Notebook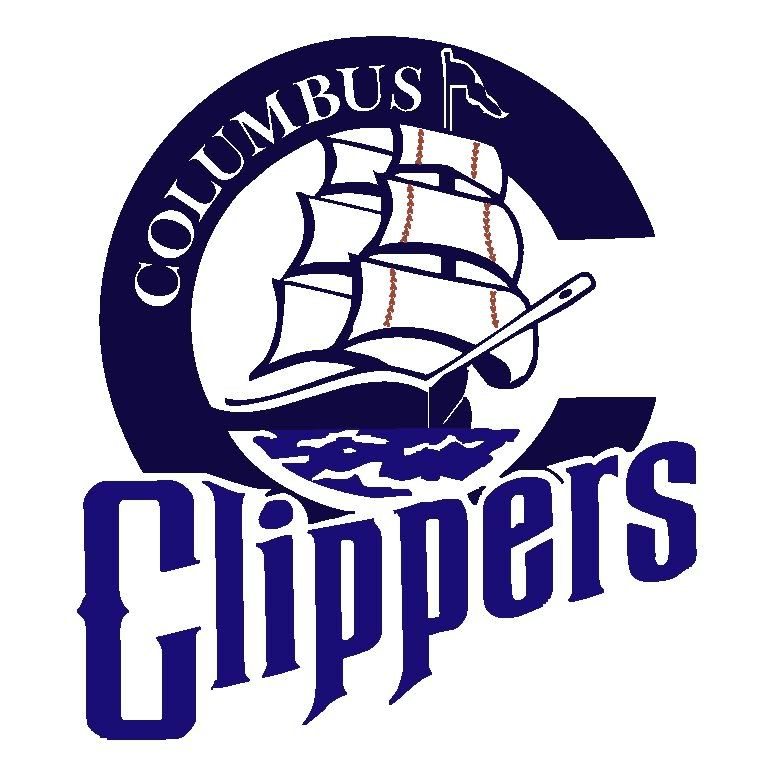 Columbus Notes (35-48, 4th place, 10.5 GB): Outfielder Michael Brantley has been red-hot with the stolen bases of late, swiping nine bases in his last nine games. He currently has 31 stolen bases which ranks 2nd in the International League, and is the second time in his career he has reached the 30 steal plateau career. He is four steals away from tying his career high of 35 he had in 2007. He has only been caught three times all year, and boasts an incredible 91.2% success rate (31-for-34). On the season he is hitting .252 with 4 HR, 25 RBI and a .673 OPS. He also has 39 walks and 40 strikeouts. ... Outfielder/first baseman Matt LaPorta continues to split time in left field and at first base in order to be an option for the Indians this year and beyond at either position. He's ready for the call, and will get it soon, likely at the All-Star break. On the season, in 57 games at Columbus he is hitting .308 with 10 HR, 38 RBI, and a .924 OPS. ... Catcher Wyatt Toregas continues to play excellent defense, and with the more consistent bat he has displayed this year (.280, 7 HR, 27 RBI) he could be on the verge of moving to Cleveland as the backup catcher sometime during the second half if one of Victor Martinez (not likely) or Kelly Shoppach (likely) are traded. He will definitely be with the Indians after September 1st when rosters expand. ... The Indians have two starters rehabbing in Columbus. Left-hander Aaron Laffey (oblique) was activated on the Clippers roster and made his fourth minor league rehab start on Friday night (4.0 IP, 10 H, 7 R, 2 BB, 3 K), and right-hander Fausto Carmona was activated on the Clippers roster today (Sunday) and will make his third minor league "rehab" start. ... In addition to the starters, right-handed reliever Rafael Betancourt (right groin strain) is also in Columbus on a rehab assignment after being activated on Friday. He pitched an inning of scoreless-hitless of relief with a walk and strikeout on Friday.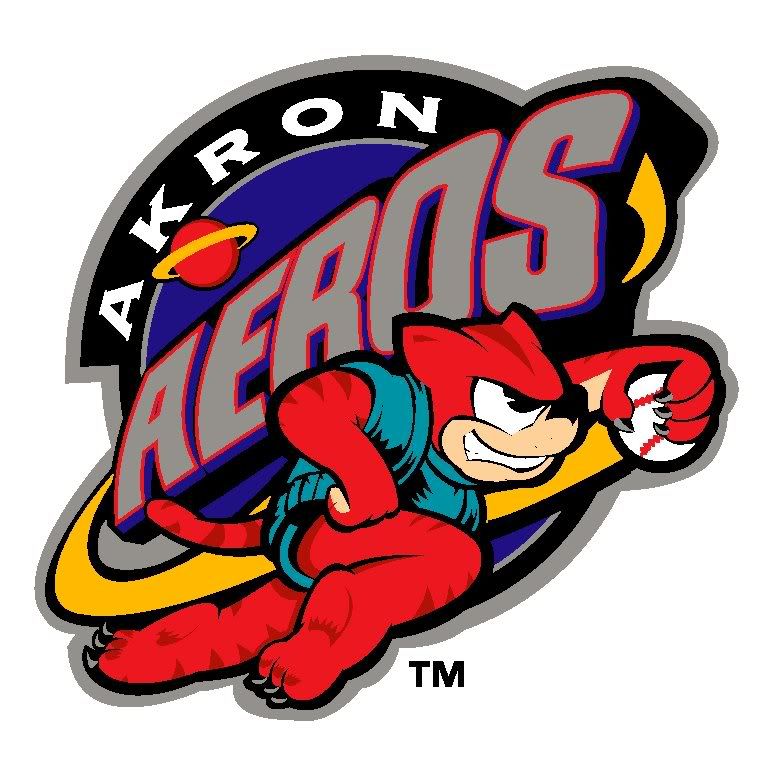 Akron Notes (54-28, 1st place, 6.5 GU): On Monday, right-handed starter Jeanmar Gomez put up his sixth quality start in 11 starts at Akron. In six innings of work he allowed only five hits and three walks while striking out four batters. Since his promotion from High-A Kinston April 30th, he has been one of the most consistent starters on the team and is 6-2 with a 3.31 ERA, and his 94.2 combined innings at Akron and Kinston are the most for any player in the Indians minor league system. ... Right-hander John Tomlin is tied with teammate Jeanmar Gomez as the leaders in the Indians organization with eight wins. Tomlin has notched eight quality starts so far at Akron this year, and in his last six outings is 3-2 with a 3.17 ERA. On the season, in 15 starts he is 8-5 with a 4.09 ERA and in 81.1 innings has allowed 89 hits, 12 walks, and has 69 strikeouts. ... On Tuesday, outfielder Nick Weglarz's 23-game on-base streak came to a halt with his 0-for-4 night.. His streak was tied for the second-longest streak in the Eastern League this year. On the season he is hitting .250 with 12 HR, 55 RBI and has an .850 OPS. ... As a team, Akron went 19-9 in the month of June. They hit .260 as a team and out-scoring their opponents by 50 runs at 136-86, and the pitching staff held a 2.95 ERA and recorded 196 strikeouts as opposed to only 84 walks in 241.0 innings pitched. First baseman Beau Mills and Weglarz tied for second in the league with 21 RBI in the month of June, right-hander Vinnie Pestano led the league with nine saves, and left-hander Ryan Edell's 31 strikeouts were a league high. ... On Friday night Akron turned their first triple play in franchise history. The event came in the bottom of the fourth inning with runners on second and first when a failed sacrifice bunt attempt led to three outs. Starter Josh Tomlin caught a popped up bunt and with the runners both moving on the bunt Tomlin threw to second for the second out and then shortstop Carlos Rivero threw to first for the third out.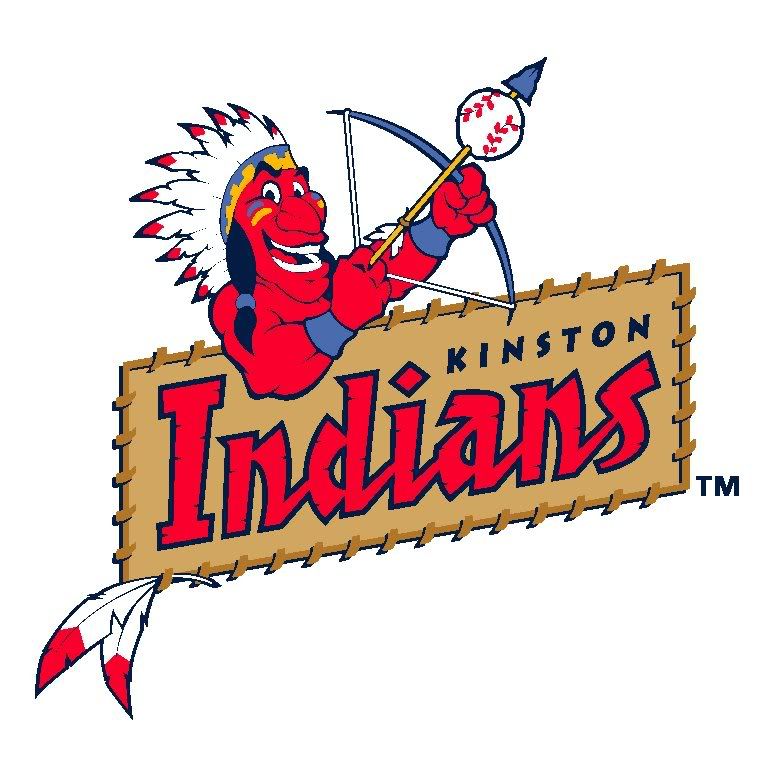 Kinston Notes (4-5, 4th place, 3.0 GB, 31-47 overall): Kinston has had four new players join their roster recenty with right-handed reliever David Roberts, right-handed reliever Santo Frias and catcher Doug Pickens getting promotions from Low-A Lake County, while infielder Eric Perlozzo was signed as a minor league free agent. Perlozzo was drafted in 2007 by the Baltimore Orioles in the 25th round out of Shippensburg University. He spent 2008 with short-season Class A Aberdeen and in 51 games hit .241 with 1 HR and 8 RBI. ... Third baseman Lonnie Chisenhall got into a little bit of a funk with the batting average in June hitting just .239, but most of his other numbers stayed very consistent as had five home runs and 15 RBI as well as a .500 slugging percentage for the month. On the season he is hitting .285 with 13 HR, 56 RBI, and has an .864 OPS. He is 1st in the Carolina League in hits (82), 7th in doubles (19), 4th in home runs (13), 2nd in RBI (56), 2nd in total bases (144), 3rd in slugging (.500) and 4th in OPS (.864). ... Right-handed reliever Chen-Chang Lee is quietly putting together a good season in Kinston, and may be on the verge of a callup to Akron soon. In 26 relief appearance for Kinston he is 3-3 with a 3.83 ERA, and in 51.2 innings has allowed 41 hits, 20 walks and has 60 strikeouts. He is holding hitters to a .219 average and his 10.5 K/9 and 3:1 strikeout to walk ratio is impressive. ... Catcher Richard Martinez has not done much with the bat (.204, 2 HR, 11 RBI) this season, but he has done well behind the plate. He recently has been getting a lot more playing time as fills in for regular catcher Alex Castillo while he deals with an injured catching thumb. Martinez has shown a great arm behind the plate, throwing out 16-of-39 (41%) would-be base stealers on the season, good for the third-highest caught stealing percentage in the league with a minimum of 39 attempts. ... Aside from Chisenhall, the only really big bright spot for Kinston has been left-handed starter Eric Berger who may be on the verge of a callup to Akron at some point here in the second half. In 16 starts this season he is 7-5 with a 2.13 ERA, and in 84.2 innings has allowed 67 hits, 37 walks, and has 70 strikeouts. ... Last Saturday, Kinston got an RBI double in the bottom of the eighth inning courtesy of an RBI double by utility man Adam Davis. Why is this so notable? The run broke a 25 inning scoreless streak for Kinston.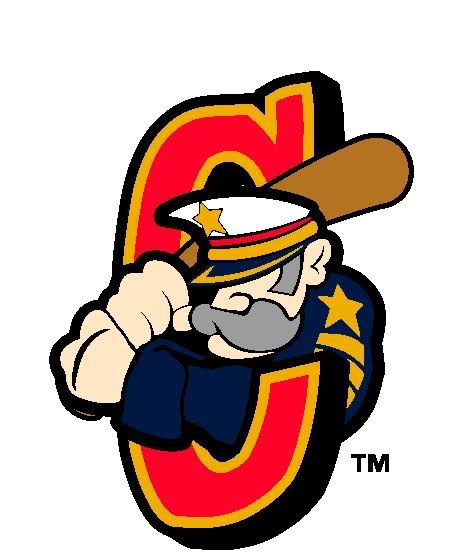 Lake County Notes (6-4, 4th place, 1.5 GB, 37-40 overall): On Tuesday night, right-handed starter Alexander Perez was solid again going 6.1 innings and allowed just two runs on eight hits, two walks, and had two strikeouts. He wasn't sharp and did not have his best stuff, but he battled his way to a quality start and kept his team in the game, a clear sign he is rapidly maturing as a pitcher. On the season in 14 starts he is 5-3 with a 2.88 ERA, and in 78.0 innings has allowed 62 hits, 21 walks and has 74 strikeouts. ... Infielder Nate Recknagel has done well in his second stint with the Captains He returned to Lake County on June 18th after a one month visit in Kinston, and in his last ten games is hitting a blistering .459 (17-for-37) with 3 HR and 14 RBI. On the season in 240 combined at bats between Kinston and Lake County he is hitting .283 with 7 HR, 37 RBI, and an .800 OPS. ... Right-hander Mike McGuire was promoted to Kinston after the game last Sunday. In 20 appearances with the Captains, he went 5-3 with a 3.18 ERA (45.1 IP, 35 H, 22 BB, 42 K). ... Outfielder Adam White is on the disabled list with a sprained ankle and is expected to be out a total of three to four weeks. He is hitting .255 with 1 HR, 12 RBI and a .716 OPS in 145 at bats this season. ... White's injury opened the door for outfielder Bo Greenwell to get a promotion from short-season Single-A Mahoning Valley to Lake County. Greenwell spent the entire first half of the season in extended spring training before starting the season in Mahoning Valley. In seven games with the Scrappers he hit .346 (9-for-26) with 0 HR, 4 RBI and an .816 OPS. ... 19-year old outfielder Delvi Cid continues to impress at Lake County hitting .315 with 1 HR, 19 RBI, 17 stolen bases and a .772 OPS in 40 games.

Mahoning Valley Notes (9-6, 2nd place, 0.5 GB): Left-hander Ryan Anthony has been shelved for the time being as left-hander Vidal Nuno was called up from Arizona and took Anthony's normal spot in the rotation last night with a spot start. In his last outing, Anthony only lasted for an inning and was largely ineffective as he worked just one inning and could not find the plate walking two batters, hit a batter, and gave up three singles which all added up to four runs before he was sent to the showers. In his first start the previous week he was topping out at 78-81 MPH which is about ten MPH off his regular velocity, and in his last start he had trouble feeling his fingers. He is still being evaluated, but probably won't pitch for awhile. ... The offensive stars early on for the Scrappers have been those who came in from extended spring training and have already adjusted to professional ball with the routine and use of wood bats. Outfielder/first baseman Jason Smit is off to a good start hitting .333 with 0 HR, 7 RBI and a .941 OPS in 16 games. Also, outfielder John Allman is hitting .322 with 1 HR, 14 RBI and an .855 OPS. ... Right-handed starter Marty Popham has been awesome in his first three outings and is 1-0 with a 2.25 ERA. In 16.0 innings he has allowed 13 hits, three walks and has 14 strikeouts. ... In addition to Popham, the rest of the starting staff has been very good with right-hander Clayton Cook (0-0, 2.30 ERA), right-hander Brett Brach (0-0, 2.77 ERA) and right-hander Preston Guilmet (0-2, 4.50 ERA) leading the way. ... Right-handed reliever Tyler Sturdevant has pitched very well in four games having not allowed a run in 9.0 innings (8 H, 2 BB, 11 K), and left-handed reliever Nick Kirk continues to blow hitters away with 17 strikeouts to only two walks in 10.1 innings (2-0, 1.74 ERA, 5 games).

Arizona League Indians (6-5, 3rd place, 0.5 GB) and Dominican Summer League Indians (12-19, 10th place, 9.0 GB): In case you were wondering why shortstop Jose Ozoria's name has been changed to Wally Bryan on his MiLB.com stats page, well, that is because that is his real name. He is a victim of the recent crackdown by Major League Baseball catching Latin players who have falsified documents, and it turns out he is 20-years old and not 17-years old which is a huge hit to his prospect status. He is currently hitting .274 with 0 HR, 11 RBI, and a .683 OPS in 30 games for the DSL Indians. You can kiss his career goodbye as he will likely never be approved for a visa to come stateside again. ... Turning the page for some better more uplifting news, left-hander Juan Lara made his official return with his first professional outing since his serious car accident in the fall of 2007 going an inning allowing a run on one hit, no walks and had a strikeout for the AZL Indians. ... Right-hander Francisco Valera continues to show his promise in Arizona, and in four outings has yet to allow a run. In 11.0 innings he has allowed just two hits and two walks while piling up 12 strikeouts. ... Right-hander Carlos Moncrief has made four appearances for the AZL Indians and has yet to allow a run in 6.1 innings. He has yielded just one hit and one walk while striking out 13 hitters. ... Third baseman Jesus Brito is off to a hot start for the AZL Indians. In 12 games he is hitting .333 (14-for-42) with 2 HR, 7 RBI and a 1.109 OPS. ... AZL Indians outfielder Joel Torres is hitting .300 (6-for-20) with 1 HR, 4 RBI and an .891 OPS in eight games.
User Comments
No comments currently. Be the first to comment!