Minor Happenings: Akron Racks Up Season Ending Awards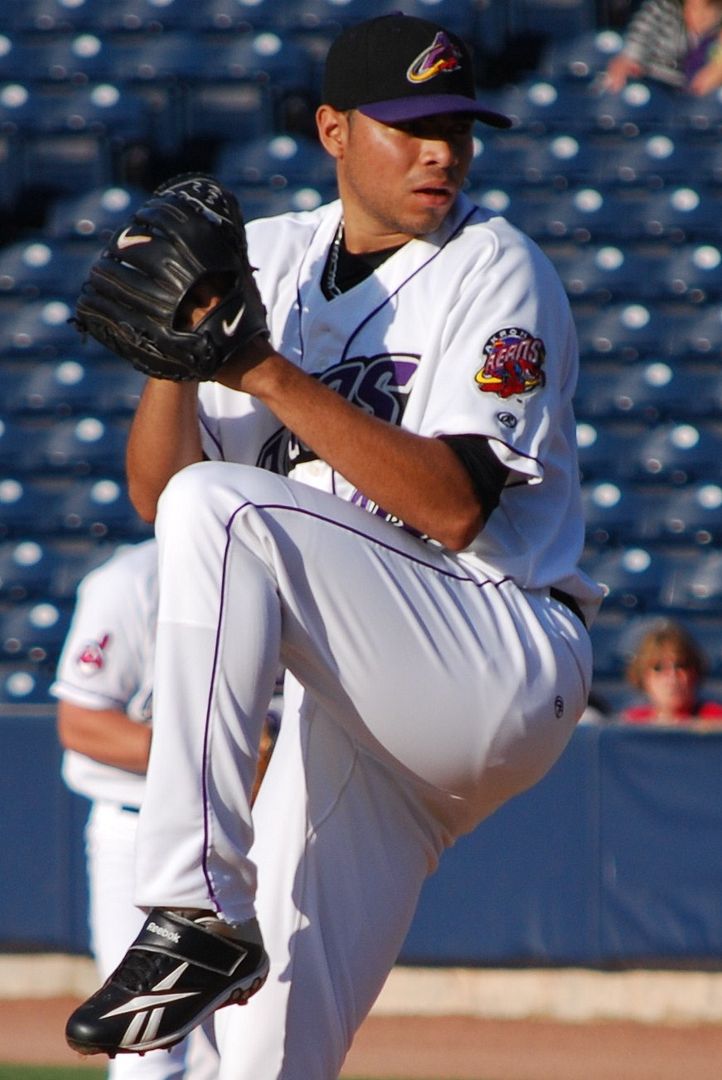 "Minor Happenings" covers the important developments and news in the Indians farm system. While most of the information in this report is from my own research and through interviews I have conducted with organizational personnel, some information in this report is collected and summarized from the various news outlets that cover each team.
First off, as mentioned in yesterday's special edition of Minor Happenings, there was no Smoke Signals radio show last night. I've received a lot of e-mails in the last 24 hours about the status of the show, and I just want to note that we'll be back on this week. Some scheduling conflicts have prevented us from airing the show the last two weeks.
Anyway, the minor league season is winding down. The Dominican Summer League and Arizona League seasons have already wrapped up, and this weekend the curtain will fall on Columbus and Lake County's seasons as well. Akron and Mahoning Valley will be in the postseason playing for their league championship while Kinston is fighting for their playoff lives this weekend. The news and info is starting to thin out as a result, so this report will start to get shorter as we countdown to the final report scheduled for Thursday October 1st, which is my year end Tony Awards.
I'll be in Mahoning Valley tonight for the game and to see left-hander Vidal Nuno pitch. From there I will be driving to Columbus for the night where I will be pulling double duty going to the Ohio State vs. Navy game early tomorrow afternoon and then going straight from there to Huntington Park to see the Columbus Clippers one final time this season later that night.
If you missed it, I wrote a feature piece on Lonnie Chisenhall earlier this week.
Anyway, onto the Happenings...
Indians Minor League Player Of The Month
for August
Donnie Webb (Outfielder - Lake County)
.420 AVG (42-for-100), 21 R, 6 2B, 2 3B, 2 HR, 16 RBI, 9 BB, 17 K, 7 SB, 1.048 OPS
When you look around the Indians system for under-rated guys and players who have not been talked about much - even by yours truly - one of the names at the top of that list is outfielder Donnie Webb. He had a very forgettable debut professionally

last year for short-season Single-A Mahoning Valley where he hit .218 with 1 HR, 17 RBI and a .581 OPS, but this year has put together a solid season at Low-A Lake County where he hit .289 with 7 HR, 57 RBI, 35 stolen bases, and a .771 OPS in 122 games. He was recently promoted to Triple-A Columbus for the last week of the season, and has impressed going 6-for-13 with three RBI in three games.
As a 10th round draft pick out of Oklahoma State last year, Webb does have a somewhat high draft standing in the organization so his performance this year is not exactly a huge surprise. Even still, this year he is maybe showing more than what was originally anticipated from him and he has proven to be a very well rounded outfielder who can run, play defense, and hit the ball hard all over the place. At 5'11" 190-pounds, he is short and compact and is as hardnosed as they come. Rarely at the end of a game will you ever see his jersey clean and he is the consummate gamer. He has very good speed, can play any position in the outfield, switch-hits, and stuffs a stat sheet.
The one alarming number, and it is a big one, is his 110 strikeouts this year. As a college player playing in Low-A ball you would like to see a lot better plate discipline because if he doesn't improve this aspect of his game he will get eaten up by more advanced pitchers as he moves up. There is no doubt that when he connects he makes things happen and is exciting to watch run when the ball hits a gap or goes down the line. At this time he still only likely projects as a fourth outfielder in the big leagues because of his versatility and speed, but if he can build on his solid season this year and have an even better one next year he could find himself as a fringe everyday player.
Honorable Mentions:
Carlos Carrasco (RHP - COL): 4-1, 5 G, 2.68 ERA, 37.0 IP, 23 H, 11 ER, 6 BB, 30 K, 0.78 WHIP, .170 BAA
Carlos Santana (C - AKR): .302 (26-for-86), 18 R, 6 2B, 1 3B, 2 HR, 14 RBI, 22 BB, 19 K, .912 OPS
Tim Fedroff (OF - KIN): .343 AVG (35-for-102), 16 R, 8 2B, 1 3B, 0 HR, 17 RBI, 15 BB, 22 K, .869 OPS
Paolo Espino (RHP - KIN): 4-0, 5 G, 0.87 ERA, 31.0 IP, 19 H, 3 ER, 9 BB, 29 K, 0.90 WHIP, .178 BAA
John Allman (OF - LC): .368 AVG (28-for-76), 14 R, 7 2B, 0 3B, 2 HR, 16 RBI, 7 BB, 15 K, .975 OPS
Francisco Jimenez (LHP - LC): 4-0, 8 G, 1.80 ERA, 20.0 IP, 19 H, 4 ER, 2 BB, 26 K, 1.05 WHIP, .250 BAA
T.J. McFarland (LHP - LC): 3-0, 6 G, 2.27 ERA, 31.2 IP, 25 H, 8 ER, 10 BB, 22 K, 1.11 WHIP, .217 BAA
Greg Folgia (OF - MV): .315 AVG (29-for-92), 16 R, 7 2b, 2 3B, 1 HR, 20 RBI, 17 BB, 23 K, .906 OPS
Jason Kipnis (OF - MV): .341 AVG (29-for-85), 19 R, 7 2B, 2 3B, 1 HR, 15 RBI, 10 BB, 13 K, .908 OPS
Brett Brach (RHP - MV): 2-1, 6 G, 1.89 ERA, 33.1 IP, 26 H, 7 ER, 10 BB, 24 K, 1.08 WHIP, .205 BAA
Vidal Nuno (LHP - MV): 3-0, 5 G, 1.93 ERA, 28.0 IP, 21 H, 6 ER, 5 BB, 21 K, 0.93 WHIP, .206 BAA
Kevin Rucker (OF - AZL): .313 AVG (25-for-80), 12 R, 4 2B, 1 3B, 1 HR, 10 RBI, 11 BB, 24 K, .827 OPS
Previous Winners:
July: Andy Marte (3B - Columbus)
June: Nick Weglarz (OF - Akron)
May: Jordan Brown (1B/OF - Columbus)
April: Matt McBride (1B/OF - Kinston)
Director's Cuts
Indians Farm Director Ross Atkins touched on several players this week up and down the farm system as well as some of their philosophies with evaluating pitching and how they manage the Triple-A team.
On managing the Triple-A team and their record: "We definitely put some stock into [the record]. It is not something we are happy about by any means to look up and see a team significantly under .500. We do want to compete and want to be putting our players into environments which are winning environments; however, it is not the main goal. Our main goal is to develop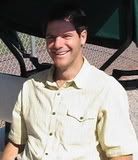 individuals and put them in the best situation to compete at the major league level which means an incredible amount of restraints and parameters that we put on the Triple-A team. For instance with Matt LaPorta, [we will say] he must play this position this many days and he must play that position this many days meaning he may not be in his best position. He may be going through some struggles because of being out of his comfort zone. We do that in the minor leagues to limit the amount that they are out of their comfort zone in the major leagues. We also put very strict restrictions on how they use their pitching to make sure that they maximize their innings and maximize their bullets when they get to the major leagues. It is always with the major leagues in mind with Triple-A bearing the brunt, and we are probably as aggressive with that as any team in baseball. I think that makes it very tough for Torey Lovullo to pull off while keeping a team above .500, although we do expect him to do it and we will continue to expect that as I think he would want that from us. I think it is also complicated with pitching. Everything starts with pitching and you have to limit the amount of runs scored. Obviously that has been tough for us at the major league level, certainly in the first half, and that directly affected the Columbus Clippers. So it is a myriad of things. It is not something that we are happy about, but it is also not something that we would evaluate Torey Lovullo in a negative way on."
On the most important pitching stat: "We use a stat that people don't see everyday which is referred to as FIP (Fielding Independent Pitching). It factors in strikeouts, walks and home runs. All the things a pitcher can control and essentially takes defense out of the mix and luck out of the mix except for umpires. It says what a guy can control and how is he with it. If you look at that stat relative to major league pitchers with their career FIP you are going to see Josh Beckett, Randy Johnson, and CC Sabathia at the top of the those lists, and that is what we are looking at. How well does he keep the ball in the park, how well does he keep the ball in the zone, and can he get a strikeout. Guys who can do those things typically have the most success and for good reason. It's because they have a lot of power, they have some deception, and they are aggressive in the strike zone."
On Carlos Santana: "He has been arguably the most consistent player in our minor league system this year. All year he has produced offensively and he has made strides defensively as well. I think even as remarkable as what he has done offensively with a .950 OPS is the strides he has made as a leader and gamecaller. What he is doing behind the plate he is really taking charge of that and taken ownership of it. He has become an above average defender. Now is there room to grow? Yes. He can improve his gamecalling and he can improve his English speaking, but he has gotten to the point where he is a major league option now. He can help a major league team here soon. I think the year he has had is a testament to his passion for baseball and wanting to be one of the best at what he does, and he has a chance to be that.
On whether Santana still needs some additional seasoning next season: "I think it is needed for the Cleveland Indians and what we expect and what we want from a catcher. I don't think it is needed for major league play, but I think it is needed for what our expectations will be for him when he gets here, what Eric wants as a former catcher, and what we want to lead a pitching staff. There is no question he could help a major league team. He is that talented. His arm is clearly a weapon, his hands work, he can block, now it is just taking him to the point where he is above average with gamecalling and leadership. There will be some seasoning in the major leagues when he gets there, but there is so much valuable time still left in the minor leagues for him."
On Nick Weglarz: "You keep looking at him and if you factor in he is 21 years old and you see the discipline. You see how often pitchers pitch around him and how he allows that to happen as he has walked in 17% of his plate appearances. In other words, they don't attack him so it makes it more difficult to have a high batting average when they are not pitching to you. Now there are people that do that and I think Wegz will learn to do that, to not only have a high on-base and high walk percentage but also have a high batting average. He does have bat-to-ball that is going to improve and that is where the 21 comes into play. So very few 21 years olds in Double-A do all of those things. To have power, have the 16 home runs, have the high on-base, and have the high batting average. The only thing that is missing in that line is the batting average which to us is less significant than the power, the discipline, and the on-base. And when it really comes down to it we don't really mind if the walk is what got you to first base. As long as you are on you can score. The other numbers, the ones that we feel that are significant, are all very good. Objectively if you step away from it and look at him and factor in his age, discipline, and power, he is clearly one of the best players in that league."
On Carlos Carrasco: "He has been exceptional. He really has. He has been better than he was than when he was with the Phillies. In five starts and 35 innings he has 33 punchouts and has only walked six guys. His fastball has been up to 96 MPH and he has a mix of four pitches. He has shown every single sign of being extremely durable. He threw 50 innings in winter ball last year for Caracas and has thrown 185 this year and no signs of him tiring. At 22 years old to haul over 200 innings in one year and be peaking at this point in the year is impressive. All very good signs thus far from Carlos."
On Lou Marson: "He hasn't skipped a beat either in his transition as the trade has not seemed to affect him negatively at all. He has really been impressive. He came right into our clubhouse with some leadership and some presence. Also he is another young extremely projectable player at 22 years old, in Triple-A and taking charge of a staff that is not full of six year free agents any longer but guys who have been around the block and guys who have some presence and Lou immediately came in and took charge of that staff. With Wyatt coming up he has essentially become the leader of that team. His ability to catch and throw is in my opinion just a little above average because of his consistency, and it will only project to get better because of his work ethic, his makeup, the person he is, and his age. He really has a solid approach to hit and plenty of bat-to-ball and some power to come. I think there is going to be more power than he has shown already. He could end up being a really special piece of that trade."
On the Mahoning Valley pitching: "It has been unbelievable. The numbers are overwhelmingly good as a staff and individually. Brett Brach, Cory Burns, Clayton Cook, Marty Popham, and Vidal Nuno. All young guys in their first season in pro ball, though Popham and Cook have a half season in the books [last year]. Ridiculously high strikeouts to walks, very low ERAs, and every individual I mentioned has an ERA below three and two of those five have ERAs below two. Marty Popham's 73 punchouts and nine walks in 64 innings. Guys that are really projectable too. Marty Popham and Clayton Cook are extremely young with upside fastballs and upside athleticism so a lot to be excited about there. As we have talked a lot about in the past the value of pitching and the value of consistency and execution at that position - and there is a lot of it there - is why they have the best record in that league."
Indians Minor League Player Of The Week
for games from August 27 through September 2
Ole Sheldon (First Baseman - Kinston)
.542 AVG (13-for-24), 8 R, 4 2B, 0 3B, 3 HR, 16 RBI, 0 BB, 1 K

If High-A Kinston manages to get into the Carolina League playoffs over the weekend, they can thank their lucky stars for Ole Sheldon (pronounced O-Lee). The burly first baseman has been on an outright tear the past week, and has become the big run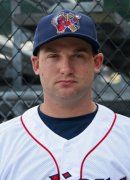 producer in the lineup since team MVP third baseman Lonnie Chisenhall was promoted to Akron on August 8th. In the 24 games since Chisenhall's departure, he has hit .290 with 5 HR and 27 RBI.
In 67 games with Kinston this year, Sheldon is hitting .272 with 13 HR, 54 RBI and has an .861 OPS. He was originally a 2004 14th round draft pick by the Houston Astros out of Oklahoma University, but was given an unconditional release by the Astros this past spring so he hooked up with an independent team the St. Paul Saints. When first baseman Matt McBride rode his hot bat to a promotion to Double-A Akron in early May, the Indians initially moved first baseman Nate Recknagel to Kinston to fill the void. But after Recknagel struggled at Kinston in 25 games (.233, 1 HR, 8 RBI), they decided to move him back to Low-A Lake County on June 19th and looked in free agency in the independent leagues for a veteran first baseman to fill the organizational void and found Sheldon.
Sheldon is a 6'4" 230-pound 26-year old veteran slugger who is actually much closer to 27-years old as his birthday is only two months away, so he is far from a prospect at this point and is nothing more than organizational filler. But don't tell that to Sheldon who will be a minor league free agent this offseason, and his strong finish could land him a job with the Indians again next year or with another team this offseason.
Honorable Mentions:
Jordan Brown (OF - Columbus): .375 AVG (12-for-32), 7 R, 2 2B, 0 3B, 0 HR, 4 RBI, 1 BB, 6 K
Beau Mills (1B - Akron): .400 AVG (10-for-25), 5 R, 3 2B, 0 3B, 0 HR, 8 RBI, 2 BB, 3 K
Jerad Head (INF/OF - Akron): .435 AVG (10-for-23), 5 R, 4 2B, 2 3B, 0 HR, 11 RBI, 1 BB, 5 K
Doug Pickens (C - Kinston): .500 AVG (13-for-26), 3 R, 1 2B, 1 3B, 0 HR, 5 RBI, 2 BB, 2 K
Bo Greenwell (OF - Lake County): .435 AVG (10-for-23), 4 R, 2 2B, 0 3B, 1 HR, 4 RBI, 0 BB, 1 K
Jordan Henry (OF - Mahoning Vy): .348 AVG (8-for-23), 4 R, 2 2B, 0 3B, 0 HR, 3 RBI, 2 BB, 4 K, 3 SB
Previous Winners:
08/20 to 08/26: Mark Thompson (SS - Lake County)
08/13 to 08/19: Eric Berger (LHP - Akron)
08/06 to 08/12: Clayton Cook (RHP - Mahoning Valley)
07/30 to 08/05: Tim Fedroff (OF - Kinston)
07/23 to 07/29: Carlos Santana (C - Akron)
07/16 to 07/22: Nate Recknagel (1B - Lake County)
07/09 to 07/15: Matt McBride (OF - Akron)
07/02 to 07/08: Marty Popham (RHP - Mahoning Valley)
06/25 to 07/01: Andy Marte (3B - Columbus)
06/18 to 06/24: Nick Weglarz (OF - Akron)
06/11 to 06/17: Trey Haley (RHP - (Lake County)
06/04 to 06/10: Michael Brantley (OF - Columbus)
05/28 to 06/03: Donnie Webb (OF - Lake County)
05/21 to 05/27: Jordan Brown (1B/OF - Columbus)
05/14 to 05/20: Paolo Espino (RHP - Kinston)
05/07 to 05/13: Lonnie Chisenhall (3B - Kinston)
04/30 to 05/06: Nick Weglarz (OF - Akron)
04/23 to 04/29: Matt McBride (1B - Kinston)
04/16 to 04/22: Eric Berger (LHP - Kinston)
04/08 to 04/15: Kelvin De La Cruz (LHP - Kinston)
Knapp Checks Out Okay
Last weekend a comment by Indians Farm Director Ross Atkins in the Cleveland Plain Dealer set off a firestorm in my inbox when he said he was "concerned" about the health of right-hander Jason Knapp, one of the Indians prized recent trade
acquisition this past July. Knapp was still experiencing some discomfort when he throws so he underwent an MRI last Friday to try and find out what was wrong. The MRI came back with nothing serious wrong, as his labrum and rotator cuff both checked out fine. They did find a bone chip which they feel may be causing the issue, so they may scope it out. They are still in the information gathering stage and will determine what course of action to take with Knapp going forward, though he is still expected to be set to go out to Instructional League in two weeks.
The Indians always had maintained even before the MRI that they did not believe the issue was serious, and it still looks like it is just the result of an 18-year old still growing into his body, adjusting to the torque required to throw the ball so hard and for so many innings. The setback Knapp has encountered is not all that unusual for any pitcher at his age who throws as hard as he does to experience some early minor arm problems.
It should be noted that when the Indians acquired Knapp from the Phillies in the Cliff Lee deal that an MRI was not performed at the time because major league rules prohibit such tests from being performed when completing a trade. When a player is picked up in free agency, yes, an MRI can be performed, but in a trade it cannot since the player is still the property of the other team. Even though Knapp had bicep tendonitis, major league baseball only authorizes the passing of all medical information that the trading team has on file including everything from doctor notes, x-rays, or previous MRIs that were done prior to the trade. The acquiring team then takes all of that information and has their doctors look over the information for review.
In addition to the information given to them by the other club, the Indians can give the player a thorough physical evaluation. After the physical and review of medical records, the doctors will either clear or not clear the player and based on that finding it is up to the front office to make a decision. In the case of Knapp, he was cleared by team doctors, there were absolutely no red flags, and the Indians were fine with that and okayed the trade.
White Hangs With Aeros
2008 Indians first round pick right-handed pitcher Alex White will not pitch for an Indians affiliate this season, but he is currently hanging out with Double-A Akron the rest of the season and throughout the playoffs. Since he signed so late in the season

there was just no time to build his pitch count back up to be ready for game action, and on top of that he had reached his innings pitched threshold having thrown 107 innings in 16 starts this past season for the University of North Carolina.
Even though he is shutdown and won't do any pitching until Instructional League begins on September 16th, the Indians believe there is some value in having him hang around Akron and take in the game day experience as well as be a part of a much more intense atmosphere the playoffs provide. The Indians get to kill two birds with one stone by having him workout and throw bullpens before games to get his arm back in shape without pitching in a game all the while still being part of a team and the before, during, and after experience of games.
The plan right now for White is still to keep him as a starter. He will pitch some in Instructional League and could be a potential late addition to the Arizona Fall League to give him an introduction and taste of professional ball. When spring training starts up in February, he will be a big league camp invite and pitch for a few weeks there before minor league camp opens the first week of March. Once spring training ends, he should open the season in the High-A Kinston rotation, though there is a remote possibility he could open the season in the Double-A rotation.
Akron Awards Winners
As a result of such a great regular season for Double-A Akron, they are reaping in the awards this week by so far sweeping all of the season ending awards in the Eastern League. Late last week catcher Carlos Santana and Gomez were named to the Eastern League's season ending All-Star team, and this week some of the individual awards have been handed out. On Friday the League MVP Award will be announced, and Santana is expected to win the award.

On Wednesday, Double-A Akron Manager Mike Sarbaugh was honored as the Eastern League Manager of the Year. It was a well deserved award for Sarbaugh who in his second-year has led Akron to a league-best 85-53 record while clinching the regular-season Southern Division title for the first time since 2006. The Aeros also became the first team in the 86-year history of the Eastern League with five consecutive 80-win seasons. He currently holds a career managerial record of 451-321 (.584), and this is his 20th season as a player, coach, or manager in the Indians system. He has never suffered a losing season in six years as a manager, and has previously won championships with Mahoning Valley in 2004 and Kinston in 2006. He was also named Carolina League Manager of the Year in 2007 and is the fourth Akron skipper to win the Eastern League award following Tim Bogar (2006), Torey Lovullo (2005) and Brad Komminsk (2002).
On Thursday, Akron right-handed starter Jeanmar Gomez was named Eastern League Pitcher of the Year. Gomez is just the second Akron pitcher to win the award, following Adam Miller in 2006. Gomez began 2009 with High-A Kinston and went 2-2 with a 2.63 ERA before joining Akron on April 29th. The right-hander reeled off four straight wins in his first four Double-A starts, capped by the first perfect game and individual no-hitter in franchise history May 21st at Trenton. Gomez needed just 87 pitches to complete his masterpiece, and it was only the second nine-inning perfect game in the 86-year history of the Eastern League. The gem also provided the bulk of another rare feat for Gomez, as he retired 36 consecutive batters over three starts between May 14th and 26th. Overall this season, Gomez has gone 10-4 with a 3.38 ERA in 21 starts for Akron. He is tied for fourth in the league in wins, ranks third in ERA, second in WHIP (1.24) and sixth with 105 strikeouts in 117.1 innings.
Affiliate Notebook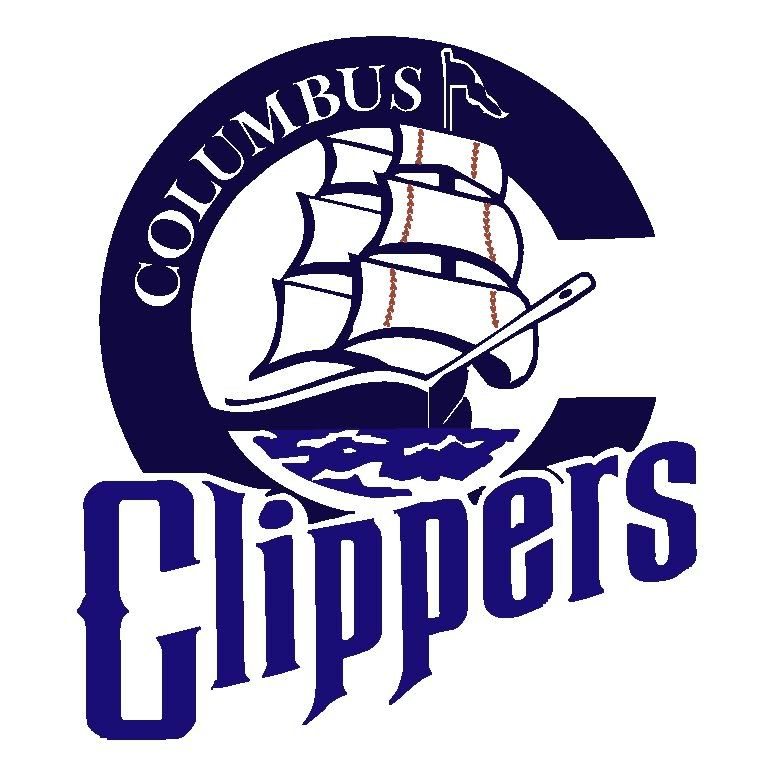 Columbus Notes (55-83, 4th place, 26.0 GB): First baseman/outfielder Jordan Brown and former Columbus third baseman Andy Marte were named to the International League Postseason All Star team earlier this week. ... Infielder Jason Donald is still working his way back from a bad case of back spasms. He has been sidelined since August 18th with a locked up back, but he appears close to returning. He is supposed to take batting practice and could be cleared to play one of the Clippers final few games to gear him up for what should be a September callup to the big league club next week. ... On Tuesday, newly acquired right-hander Yohan Pino - whom the Indians picked up from the Twins to complete the Carl Pavano trade - made an impressive Indians organizational debut going seven strong innings allowing two runs, seven hits, no walks and piled up eight strikeouts. He struck out the side in the first inning and retired the first eight batters he faced on the way to a stellar first showing. ... Left-hander Bobby Livingston was traded earlier in the week to the Pittsburgh Pirates for cash considerations. Livingston was a midseason pickup by the Indians to eat some innings and his time overall was short with the club as he made a combined ten starts between Double-A Akron and Columbus. ... Left-handed reliever R.J. Swindle has been placed on the temporarily inactive list so he can pitch for Canada in the World Cup Tournament. He only appeared in six games for Columbus since being picked up off waivers by the Indians in August going 1-0 with a 4.05 ERA (6.2 IP, 9 H, 3 BB, 5 K). ... Right-hander Juan Salas reemerged this past week. After being picked up off waivers in spring training, Salas disappeared shortly after being reassigned to minor league camp in mid-March. He was later designated for assignment and went unclaimed, and he accepted his assignment to the minors by the Indians where he had been on the disabled list all season until recently because of a right elbow strain. ... Manager Torey Lovullo will join the Indians coaching staff once Columbus' season concludes on Monday. He has done this in each of the last four seasons since taking the Triple-A managing duties for Buffalo in 2006.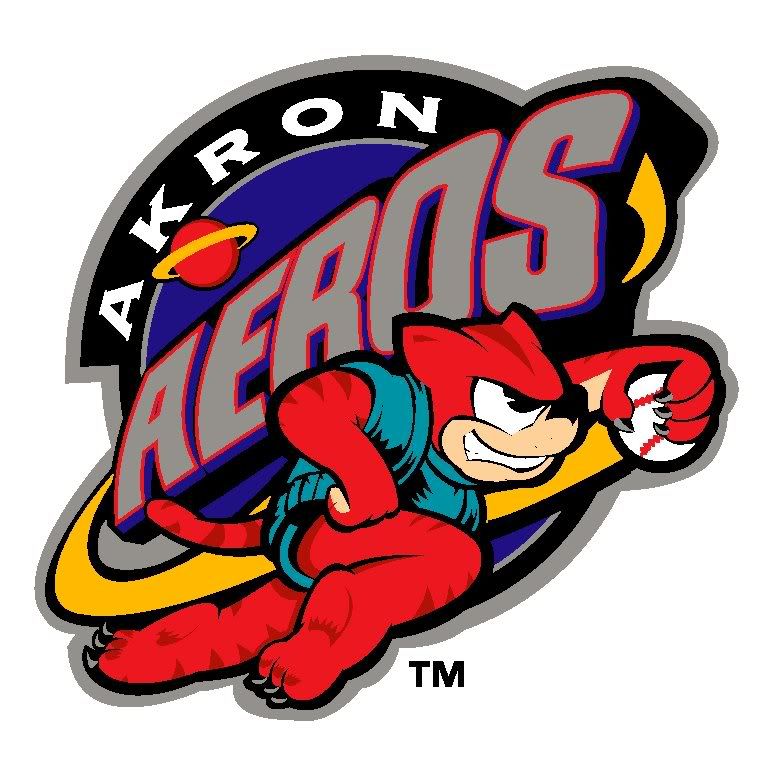 Akron Notes (85-53, 1st place, 12.5 GU): Right-handed reliever Carlton Smith has had a breakthrough year in the Akron bullpen. Since the beginning of June he has held the opposition scoreless in 18 of his last 24 appearances dating to June 4th, lowering his ERA over a run and a half during that span from 4.25 to 2.68 entering play tonight. On the season he is 5-2 with a 2.68 ERA in 36 games (77.1 IP, 65 H, 23 BB, 39 K). ... Utility man extraordinaire Jerad Head has been on a tear recently. In his last six games he is hitting .435 with 11 RBI over that span. On the season he is hitting .289 with 6 HR, 47 RBI and a .799 OPS in 95 games. ... Outfielder Jose Constanza now has 44 stolen bases on the season, breaking the franchise record previously held by infielder Eider Torres who had 42 back in 2006. He is hitting .274 with 0 HR, 43 RBI and a .707 OPS in 126 games. ... Right-hander Josh Tomlin is the lone starting pitcher still with the team since the season started. As the staff ace, he looks to be lined up for a Game 1 start when the Eastern League playoffs kickoff on Wednesday night. He is 13-9 on the reason with a 4.30 ERA in 25 starts (138.0 IP, 147 H, 26 BB, 116 K), and his 13 wins lead the Eastern League. He also became just the seventh Akron pitcher in history to win 13 or more games in a season. ... First baseman Beau Mills is hitting .266 with 13 HR, 81 RBI and a .718 OPS in 130 games this year.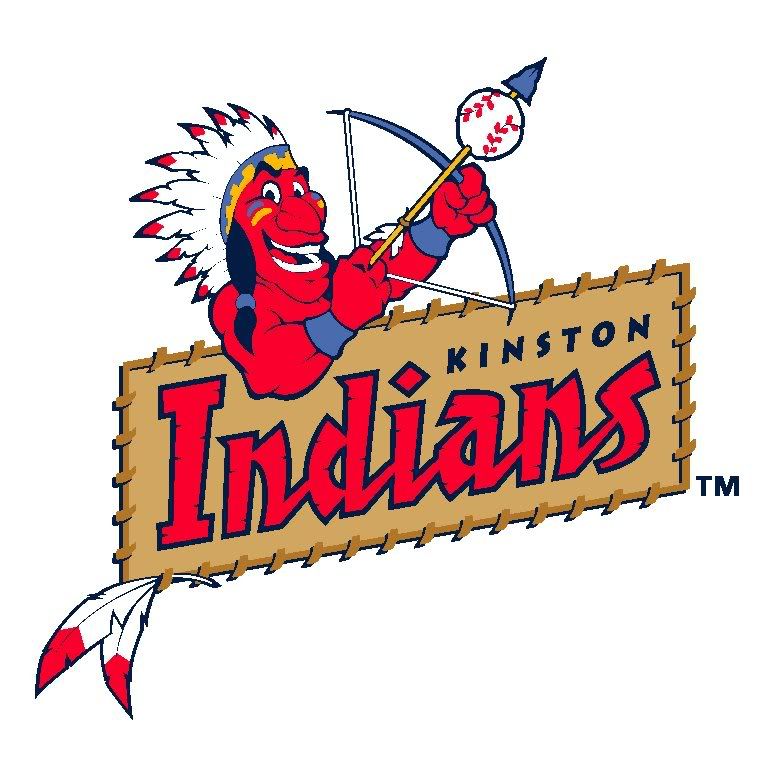 Kinston Notes (32-34, 2nd place, 1.0 GB): With just four games remaining, Kinston is in a heated race for a playoff spot in the Carolina League playoffs. They are one game out of first and are tied with Salem for the wildcard. In the event they finish with the same record as Salem, they will win the tiebreaker and earn the playoff nod because they won the season series with Salem. ... Kinston did not have a single rainout all season, which is the first time a team has finished their home schedule without a rainout in the Carolina League since 1999. ... Former Kinston third baseman Lonnie Chisenhall was named the Kinston Indians' Most Valuable Player in a ceremony last Saturday at Grainger Stadium. Left-hander Russell Young received the Steve Olin Pitcher of the Year Award, reliever Chen-Chang Lee was given the Overcoming Adversity Award and catcher Alex Castillo received the Gaydek Sportsmanship Award. ... Kinston vaulted back into the playoff race with a 19-9 record in August. As a team they had the second best team batting average for the month (.274) and ERA (3.07) in the league. ... Right-hander Paolo Espino had the best ERA in the Carolina League for the month of August with a 0.87 mark and was fifth in strikeouts (29). Left-hander Russell Young was sixth with a 2.25 ERA in August. Outfielder Tim Fedroff had the second best batting average in the league for the month with a .343 average, and catcher Doug Pickens came in fourth in the league with a .337 mark. First baseman Ole Sheldon was third in the league with 23 RBI for the month. ... Chisenhall, second baseman Cord Phelps and outfielder Tim Fedroff were all named Carolina League End of Year All-Stars earlier this week. The three Kinston selections are the second most of any team in the Carolina League this season. All three players are in their first full season of professional baseball.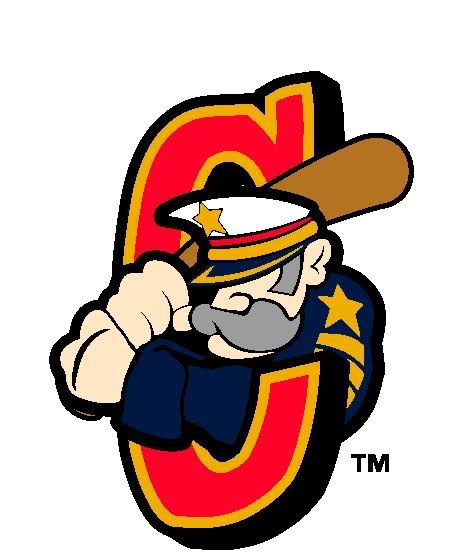 Lake County Notes (38-28, 3rd place, 5.5 GB): Lake County had some roster additions from Arizona recently as right-hander Alexander Morales, right-hander Nickolas Sarianides, and outfielder Trent Baker joined the team last weekend. ... Third baseman Jeremie Tice has hit safely in the last 10-of-13 games hitting .356 (16-for-45) with 4 2B, 1 HR, 5 RBI and 8 runs scored. ... In the last four games, outfielder Bo Greenwell is hitting .529 (9-for-17) with 2 2B, 1 HR, 4 RBI and 4 runs scored. In the last 25 games he is hitting .326 (30-for-92) with 10 2B, 1 3B, 1 HR, 16 RBI and 15 runs scored. ... Left-handed pitcher Francisco Jimenez has gone scoreless in 9-of-13 outings and has a 7-0 record with one save. He has a 2.05 ERA while striking out 34 in 30.2 innings. ... Right-handed closer Steve Smith has converted in 25-of-27 save opportunities throwing in 52.1 innings while striking out 61. ... Right-handed reliever Matthew Langwell has not allowed more than two earned runs in 42 appearances this season yielding 63.1 innings with 63 strikeouts and holds a 1.99 ERA. He hasn't allowed a run in the last seven outings throwing 9.2 innings and allowing 4 H, 3 BB and 10 K. ... Left-handed starter T.J. House is tied for second in the league with 25 starts and he has thrown 128.1 innings with 105 strikeouts. In August he received a decision in every start (6 GS) going 3-3 with a 4.45 ERA throwing in 32.1 innings.

Mahoning Valley Notes (47-26, 1st place, 8.0 GU): Second baseman Argenis Martinez has joined the Mahoning Valley roster from Arizona. ... In his first 22 games outfielder Jason Kipnis has hit safely in 18-of-22 games and is hitting .337 (30-for-89) with 7 2B, 2 3B, 1 HR, 15 RBI, 10 BB, 1 SB, and 20 runs scored. He had two or more hits in 11-of-22 games. ... Outfielder Jordan Henry has hit safely in the last 20-of-23 games hitting .333 (32-for-96) with 3 2B, 11 RBI, 11 BB, 9 SB and 21 runs scored. He is 2nd in the league with 47 runs scored and 45 walks and leads the league in OBP (.419). ... In the last 10 games outfielder Greg Folgia is hitting .359 (14-for-39) with 4 2B, 1 3B, 9 RBI and 6 runs scored. ... Since joining the Scrappers infielder Jesus Brito has hit safely in 15-of-18 games hitting .324 (22-for-68) with 6 2B, 14 RBI, 12 BB and 13 runs scored. ... Right-handed reliever Cory Burns has received a decision in ten straight outings going 1-1 with eight saves. He has yielded 15.1 innings and allowing 7 H, 3R/2ER with 17 K. ... Left-hander Vidal Nuno has allowed one or no earned runs in 11-of-12 games (7 GS). In seven starts, he is 4-0 with a 1.66 ERA throwing 38.0 innings and allowing 26 H, 9R/7ER, 7 BB with 28 K. ... Right-hander Brett Brach is 7th in the league with a 2.38 ERA and tied for first with 14 games started throwing 72.0 innings. ... In August (5 GS), right-hander Clayton Cook is 3-1 with a 3.63 ERA throwing 22.1 innings and striking out 18.
User Comments
No comments currently. Be the first to comment!