Minor Happenings: Berger Is King
"Minor Happenings" covers the important developments and news in the Indians farm system. While most of the information in this report is from my own research and through interviews I have conducted with organizational personnel, some information in this report is collected and summarized from the various news outlets that cover each team.

Lots to cover this week. In case you missed them, earlier in the week I wrote articles on Mark Thompson, Tony Sipp and Huntington Park.

I also have pieces in the hopper for this coming week on Chris Nash, Jordan Brown, David Huff and Chris Gimenez, so it should be another busy week of player features on the site. I will be visiting Akron this coming Tuesday night to see right-hander Hector Rondon pitch as well as talk to several of the players.

Also, we had Indians.com beat reporter Anthony Castrovince on our show Smoke Signals last night, so be sure to check that out if you missed it. We touched on a lot of topics ranging from the Laffey-Lewis decision, Sipp's arrival, the starting rotation and bullpen, as well as his life as a beat reporter. Great stuff from Mr. Castrovince, and not surprising considering it is coming from someone who has really separated himself from the pack as far as covering the Indians goes.

Anyway, onto the Happenings....

Indians Minor League Player of the Week
(for games from April 16th to April 22nd)

Eric Berger (Left-handed Pitcher - Kinston)
1-0, 2 games, 0.90 ERA, 10.0 IP, 6 H, 1 ER, 4 BB, 15 K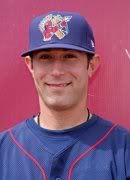 Among the Indians four affiliates in action, advanced Single-A Kinston has been home to many of the hot starts in the system so far. Last week lefty Kelvin De La Cruz took him the honors, and this week it was a close race between Berger, first baseman Matt McBride, and third baseman Lonnie Chisenhall for Player of the Week honors. While the tear McBride is on and the two grand slams by Chisenhall the last two days were impressive, Berger gets the nod for some dominating pitching in both of his starts from the past week.

Last Thursday, Berger set a career high with 8 strikeouts and mowed down the opposition allowing 1 run on 5 hits and 2 walks in 5 innings of work. He followed that up with an even better outing this past Tuesday going 5 shutout innings and allowing just 1 hit, 2 walks and had 7 strikeouts. On the season he is 1-1 with a 1.93 ERA in three starts, and in 14.0 innings has allowed 10 hits, 8 walks, and has 20 strikeouts. Berger was highly regarded as a pitching prospect coming into the season, and his performance his first three times out are really solidifying him as a high upside starting pitching prospect for the Indians. Guys like Zach Putnam, T.J. House, Trey Haley and Bryce Stowell may get more pub from the 2008 Draft, but Berger at this point may be the most advanced and closest to the big leagues out of all of them. Lord knows the Indians need some pitching!

Honorable Mentions:

Matt McBride (1B - Kinston): .444 AVG (12-for-27), 7 R, 4 2B, 2 HR, 7 RBI, 6 BB, 3 K
Lonnie Chisenhall (3B - Kinston): .321 AVG (9-for-28), 4 R, 1 2B, 2 HR, 12 RBI, 3 BB, 6 K
Cord Phelps (2B - Kinston): .462 (12-for-26), 8 R, 4 2B, 1 3B, 0 HR, 5 RBI, 5 BB, 5 K, 1 SB
Tomo Ohka (RHP - Columbus): 1-1, 2 games, 2.31 ERA, 11.2 IP, 11 H, 3 R, 3 BB, 7 K
Alexander Perez (RHP - Lake County): 0-0, 1 game, 0.00 ERA, 7.0 IP, 2 H, 0 R, 0 BB, 7 K

Previous Winners:

4/8 to 4/15: Kelvin De La Cruz (LHP - Kinston)

Director's Cuts

Indians Farm Director Ross Atkins was in Columbus this past weekend to take in the festivities of the grand opening of new Huntington Park and the official beginning of the Indians presence in Columbus, OH as a minor league affiliate. He shared some thoughts this week on the new stadium and lefty Tony Sipp who was recently called up to Cleveland: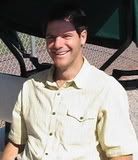 On Tony Sipp: "Tony is a converted outfielder as he played outfield in college at Clemson University and pitched some. He has had some of the highest swing and miss percentages in our system ever since he has been here. He is coming off Tommy John surgery, so he didn't pitch until the end of last year. It really has not phased him. He is back to 100%, he has an electric fastball that is swing and miss, he has an electric slider that is swing and miss. The only question is how consistently will he throw it over the plate. We have confidence that he will, and I think when he starts throwing it over the plate at a very high percentage he is going to be dominant. He really has the chance to be special. He is very athletic, fields his position well, and controls the running game. He is the kind of pitcher that we feel his transition to the major leagues may not be as daunting as it is to some. I think he will see this as
User Comments
No comments currently. Be the first to comment!