Minor Happenings: Brantley The Next To Be Called?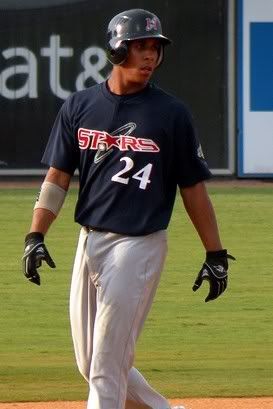 "Minor Happenings" covers the important developments and news in the Indians farm system. While most of the information in this report is from my own research and through interviews I have conducted with organizational personnel, some information in this report is collected and summarized from the various news outlets that cover each team.
Lots to talk about and share this week, which means Minor Happenings will be broken up into two parts this week. Due to the attention being put squarely on the draft in last week's edition there is some catching up to do this week, plus I had a chance to talk with a lot of people recently about a lot of things (as you will see below).
Anyway, be sure to check out the piece posted on High-A Kinston right-hander Paolo Espino earlier in the week. If you want to take a trip down memory lane, take a look at the "Ghost of Prospects Past" piece on Mark Lewis that Andrew Clayman wrote as well.
Last night, Paul Cousineau and I had the pleasure of talking to 2009 Indians 6th round draft pick 1B Ben Carlson as well as the esteemed Kevin Goldstein from Baseball Prospectus on our weekly radio show Smoke Signals. We talked with Carlson for about 15 minutes, and talked about a litany of Indians prospects with Goldstein for over 30 minutes. Check it out!
Also, I was in Lake County and Akron this past week and talked to the likes of Mike McGuire, Chris Jones, Nick Weglarz, Jerad Head, John Drennen, and Vinnie Pestano at length, so look out for feature pieces on them in the coming weeks. I'll be in Mahoning Valley on Wednesday night, so hope to bump into some of you Scrapper fans there!
Last, a Player of the Week announcement was not made last week, so we have some catching up to do this week with making a selection for the week of June 4-10 and one for the week of June 11-17 (which will be posted tomorrow).
Onto the Happenings...
Indians Minor League Player Of The Week
(for games from June 4 through June 10)
Michael Brantley (Outfielder - Columbus)
.500 AVG (10-for-20), 7 R, 2 2B, 0 3B, 1 HR, 3 RBI, 3 BB, 3 K, 3 SB
Triple-A Columbus outfielder Michael Brantley is the youngest player on the team in Columbus this year and just celebrated his 22nd birthday on May 15th, but even though he is the youngest player on the team and one of the youngest players in all the International League he plays the game and handles himself like a 28-year old veteran. As a club official told me back in spring

training, "Michael Brantley has been incredibly professional and we are blown away by the talent level...he has been unbelievable." His outstanding makeup and maturity is a big reason why his early season struggles with performance and injury did not affect him and end up snowballing into a year long slump.
Still only 21 years old when the season started, his age and inexperience showed early in the season as he got off to a slow start in Columbus adjusting to the new level in Triple-A. He also battled through a hamstring injury he suffered in the first week of the season which lingered for most of the month before he took almost a week off to get past it. Those two factors combined were a big reason why in 17 games in April he only hit .217 (15-for-69) with 0 HR, 5 RBI and a .574 OPS. He came back with a solid May hitting .261 (30-for-115) with 2 HR, 9 RBI, and a .726 OPS in 30 games played, and in 16 games so far in June he is hitting .348 (23-for-66) with 1 HR, 8 RBI and an .822 OPS. His strong performance the past seven weeks has raised his batting average 72 points from .200 to .272 and his OPS by 165 points from .544 to .709 from where they were at on April 27th. He already has three home runs on the season, which is one shy of his career high and we are not even half way through the season. Also, his 20 stolen bases rank him 2nd in the International League and he has been caught only twice good for a 90.9% success rate.
His maturity and ability to handle tough situations well is something that could play into the equation where he fills the every day center field role in Cleveland sooner rather than later. The team is in sort of a holding pattern with star center fielder Grady Sizemore on the disabled list with a sore elbow, and in the meantime they have gotten by with playing outfielders Trevor Crowe and Ben Francisco out in center field on a temporary basis while they await Sizemore's hopeful return. Sizemore is reportedly close to returning to the team as he will start swinging the bat this weekend, and if he has no setbacks he could be back in a week or two. But, if he has a setback and the soreness lingers he is expected to have surgery on the elbow which will sideline him for at least six weeks. If this happens, expect Brantley to get a call to Cleveland to fill the huge void in center field and at the top of the lineup. While he still has some issued to work through with his route running, he would still be a much better fit out there defensively over Crowe and Francisco. He would also be a welcomed addition to the lineup and provide some excellent speed and on-base ability which has been sorely lacking since Sizemore went on the disabled list.
Last year while in the Milwaukee Brewers system playing with Double-A Huntsville in the Southern League he was tabbed as having the best strike zone judgment and considered the best base-runner by Baseball America. He works hard and battles at the plate, almost never giving away an at bat. He is tough to strikeout and makes consistent contact (28 BB, 32 K, 250 AB), and his power is still emerging. He will never be a 12+ home run a year guy, but he is expected to put up power numbers similar to former Tribe fan favorite Kenny Lofton who averaged nine home runs a year and 42 extra base hits a year in the ten seasons during the prime of his career from 1992 to 2001.
The only thing that may hold Brantley back from making a debut in Cleveland this year is he is still not a finished product in the outfield as he is still working to improve his jumps, reading the ball off the bat, and getting better with his situational throws. Nonetheless, if Sizemore is out for awhile, expect to see Brantley in Cleveland sometime soon.
Honorable Mentions:
John Drennen (OF - Akron): .360 AVG (9-for-25), 5 R, 3 2B, 1 3B, 1 HR, 10 RBI, 1 BB, 4 K
Chuck Lofgren (LHP - Columbus): 1-0, 1 game, 0.00 ERA, 7.0 IP, 5 H, 0 ER, 0 BB, 3 K
Eric Berger (LHP - Kinston): 1-1, 2 games, 2.38 ERA, 11.1 IP, 8 H, 3 ER, 7 BB, 5 K
Previous Winners:
05/28 to 06/03: Donnie Webb (OF - Lake County)
05/21 to 05/27: Jordan Brown (1B/OF - Columbus)
05/14 to 05/20: Paolo Espino (RHP - Kinston)
05/07 to 05/13: Lonnie Chisenhall (3B - Kinston)
04/30 to 05/06: Nick Weglarz (OF - Akron)
04/23 to 04/29: Matt McBride (1B - Kinston)
04/16 to 04/22: Eric Berger (LHP - Kinston)
04/08 to 04/15: Kelvin De La Cruz (LHP - Kinston)
Director's Cuts
Indians Farm Director Ross Atkins shared some thoughts this week on some of the players at Double-A Akron:
On Carlos Santana: "He has been great. When you look at those numbers what jumps out at you is the 10 home runs, but he has actually had a spell the last two or three weeks where he has been human. It is a lot like Victor where he has come back down to Earth a little bit, as he was playing in another league for most of the first half. I think even more noteworthy are the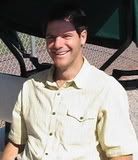 strides he has made as a defender and game-caller. The questions he is asking and the passion he has for wanting to be a good defender have all been very good signs, and he has made some encouraging strides so far."
On Beau Mills: "Beau has been a lot better. As we talked about a lot, guys at some point in their career will face challenges and obstacles they have to find ways to get over as the talent starts to bottleneck. Beau is very talented, but has had to make some subtle adjustments as pitchers learn how to attack him. He has gotten much quieter in his approach, and he looks much more comfortable over the last three weeks than he has looked all year. He is still driving the ball with authority, still the guy you want up in a key situation, and still one of the better players in that league. Beau is having a good year."
On Hector Rondon: "Actually, I think with his first major league spring training it was a big increase with when his workload started and where he normally is at this time of the year. So I think his shoulder was a little bit fatigued, and we figured it would be a good time to give him a blow and just skip a start. He came right back out [on Sunday] and was nice and easy and hitting 94 MPH and looked like the Hector Rondon we saw before the fatigue. He is right where he needs to be."
Coaches Corner: Tony Arnold
As mentioned above, I was in Low-A Lake County over the weekend. While there I had the chance to sit down with Captains Pitching Coach Tony Arnold and talk about a few of the pitchers on his staff:
On Mike McGuire: "He has done a really good job. He was predominantly a starter in college and has come in to a priority
bullpen role here and he has really taken to it. He has been able to come in with runners in scoring position and on base and locate his stuff down low in the zone and pitch out of some jams. He has been able to go out and give us solid innings and easily getting to three innings if we need him to, and hold him back to an inning and a third or two innings when we give him breaks like we do with most of the priority guys. He made a start and went five innings with his pitch limit, which showed his versatility. His arm has been durable even though he had some problems in college. I think he has held up well, and it is incredible how he goes about his work ethic. He does a daily throwing program and he is working to get better in the weight room. He is a big guy so he has to work harder to maintain everything, and he does it."
On T.J. House: "He has been outstanding. If you look at his numbers with his win-loss record it doesn't match how well he has pitched. He has not had a lot of runs scored [when he is out there]. Every year it seems like there is one guy on the starting pitching staff where for some reason his start comes up and it is low run production day. T.J. has had that so far this year, so hopefully it flips for him soon. He has shown his age sometimes in innings. He is a very competitive kid and he wants to succeed and he tries to force the issue sometimes, and it has gotten him in trouble at times. He is working hard at controlling that and maintaining his stuff, and I think he is doing a really good job I think for a young kid in his first year of pro ball with all the hype around him he has handled all that well. He has been able to control his composure, maintain his stuff, and take us deep into games, which is what he has predominantly done in all of his starts."
On Alexander Perez: "He is a great kid number one. When he is between the white lines he is focused on getting the job done. Away from the white lines he does his work, he likes to have fun, and he is always upbeat even when he does not have a good outing. I think he had two outings in a row where he did not pitch as well as his other outings, but he was the same kid coming into the locker room with the same smile. He comes out and knows what his job is, he does it, and when he does well he is the same kid as when he didn't do so well. And that's good to see that in a young kid. As far as his stuff goes, his feel to pitch is very good. He locates his fastball to both sides of the plate and has some sink on it. It is unbelievable the command he has with his curveball and change. He can throw either one in any count he wants on any given day. He is 88-90 MPH almost every start."
On Steve Smith: "He is a kid who is not real big, but he will still touch 90 MPH with his fastball. His changeup is probably an average to plus pitch right now. I mean, he has a great feel for it and it is almost Doug Jones-ish. That is who he reminds me of, I mean Jones was a little bit bigger than Steve is now, but Doug pitched with his changeup and that is predominantly what Smitty has done here. He is working on fastball command, but I think it comes from trying to overthrow his stuff at times. His changeup is what makes him who he is. His makeup makes him be able to handle the role he is in. He has come out and saved a game or blown a save, but he comes right back through that door ready to get better the next day and is focused and he doesn't get down. He has the mentality you like to see in a kid like that."

On Santo Frias: "He has been up to 94-95 MPH almost each outing. In spring training [Minor League Pitching Coordinator] Dave Miller and [Lower Level Pitching Coordinator] Steve Lyons decided to let his arm slot drop back down to a more natural slot. I just think it fits him better, he is freer and easier, and he trusts his stuff more. When he was [over-the-top] I think he locked himself up a little bit. But when he stays slotted, his slider is really good. That's the pitch that has really been impressive as it is almost wipeout when he throws it. He has thrown the ball really well this year, and I think he has had two bad innings. When you look at him out there he is all arms and legs and it is like "is this kid gonna throw strikes', and then you go look at his numbers and his walks to strikeouts [ratio] is pretty good. I think he is making progress, and I think he is settling into a bullpen role."
On Trey Haley: "He is in the rotation and makes his start every fifth day. He has gotten better with each outing. The whole thing with him is he has a live body. He is loose, tall, and lanky, so it is just a matter of him maintaining the tempo and rhythm within his delivery so that his body and arm work at the same speed. When he does that [like has recently], he is gonna be fine. If he can do that consistently he could come quick. His stuff is electric, and he has a good feel for a curveball and his changeup will come. When you stand behind him you see the makings of a good changeup, and with his velocity all he has to do is throw something offspeed that he can command consistently down in the zone. To me he is a treat to work with, he is a good kid. He is like everybody where he is getting into a routine which is helping him to improve and get better each day. It is fun to watch, and hopefully by the end of the year we are watching something special."
Draft Wrap

Indians Director of Amateur Scouting Brad Grant talked again this week about some of the players taken in last week's draft, mostly reinforcing a lot of what he said last week, but also giving some insight into their draft and signing process:
On Alex White: "He is still pitching for the University of North Carolina, and pitched very well the other night. We don't have him in the fold yet. We got a big, strong, athletic right-hander with three power pitches. We don't want to put a timetable [on him]. We are going to get him in the system and sit down with him and we are going to lay out a plan for him. He is 20 years old and has the power stuff right now, so we will get him out and rolling right away."
On Jason Kipnis: "He is an advanced college hitter. He has a very advanced, disciplined approach at the plate. He doesn't swing and miss much, and he has power too in that bat. We took him based on his hit-ability and that bat-to-ball ability, and will start him off in center field. He is an average runner, and we are going to start him out there and see where it takes him. He is a baseball player, plays the game with passion and very hard. I don't like to put comparisons on guys, but it is kind of the way Rusty Greer used to play the game. He goes at it hard, goes all out, and is fun to watch."
On Kyle Bellows: "He is a right-handed hitting shortstop we are excited about getting. We are likely going to progress him over to third base. It is a very good bat, and the power is starting to come with it. This year I don't think he had any home runs the first half of the season, and when it ended he had about ten. It is a guy who our scout Don Lyle - who has been a very successful scout - felt strongly about and felt was a guy we could fit into our system."
On Austin Adams: "They had him at shortstop and he was drafted there last year. They put him up on the mound this year and he did some pretty incredible stuff off the mound. He was 94 to 98 MPH and he does have a power curveball as well. We are going to get him into the system and see where pitching takes him."
On Kyle Smith (Kent State): He bounced back from a shoulder injury and pitched well in the Regionals. We are going to give him some time off and let him rest a little bit and then see where the summer takes us. He is a big, strong, physical right-hander with three average pitches. He has a good fastball, breaking ball and changeup.
On college players vs. high school players: "We certainly don't shy away from a high school player at all as there is certainly an advantage with taking a high school player. This year we went with more college players [in the draft] because that is where we felt the strength of the draft was. If there is an advantage with the college players it is that they are 21 years old and they don't have as much development time as a high school player."
On what's next: "We are already starting to scout for 2010. We start looking at players next week as the Team USA trials begin, all the summer showcases begin, and all the college legion leagues begin. So this will be a big part along with signing players for this year."
Lost & Found
Here is a quick update on some players who have been missing for most of the season rehabbing injuries:
Kelvin De La Cruz (LHP): He started his return to throw program on Thursday and has had no setbacks to date from his elbow injury. Since he has been off since April 27th, he will have to be built back up to start and likely will pitch out in Arizona until he is cleared to make his usual 85 pitches as a starter and then will probably go back to High-A Kinston. If all goes well, he should be back in Kinston sometime in mid-July.

Josh Rodriguez (2B/SS): He had a minor setback with his hamstring injury. He likely will not be ready until the end of this month or beginning of July.
Wes Hodges (3B): His rehab from his wrist injury is going well, and he should be back playing in about a week. He will likely play a few games at short-season Single-A Mahoning Valley late next week to get him ready for game action before being activated at Triple-A Columbus.
Stephen Head (1B/OF): He is coming back from his knee issue, has started his return to play program with sim games and will play a game or two in Mahoning Valley. He is about ready to go for full activity this weekend and should be activated any day at Triple-A Columbus.
Mike Pontius (RHP): He is doing physical therapy right now to strengthen his shoulder and getting it some better flexibility. They are taking it slow with him and will put a plan in place once they get a handle on what is going on and make sure he is no longer showing any symptoms. If all goes well, he should start a throwing program sometime this coming week.
Rob Bryson (RHP): He should be ready for game activity in late July. He is still rehabbing in Arizona, and will pitch there for his first several outings before assigning him to High-A Kinston or Low-A Lake County.
Roman Pena (OF): He is about 7 to 10 days from returning from the hand injury he incurred when he punched a door in the dugout in mid-May.
Jeremie Tice (3B): He recently had surgery to remove some loose bodies in his elbow. The Indians are playing it by ear and letting it calm down before putting a plan in place for him. He has been shutdown, and will not partake in any baseball activity for about six weeks before baseball activity will be picked back up again.
Adam Miller (RHP): He is doing hand therapy right now. He has not even started any baseball specific work as they are making sure that his finger heals and it gets all of its motion back before starting any throwing.
Sung Wei-Tseng (RHP): He is healthy and still in the organization. He is just working on his delivery, arm speed and developing as a pitcher.
More Injury Updates
Triple-A Columbus first baseman/outfielder Stephen Head is about to be activated from a month long stint on the disabled list because of an injured right knee. He initially hurt the knee in the opening stages of Cactus League play in spring training at the
end of February when he slid into the wall in the outfield to soften the blow after he was running full speed to get to a ball. After coming down with the injury, he battled through it the rest of spring training and the first month of the season before finally going on the disabled list to get it healthy. He has been playing in simulated games recently, and has had no issues running the bases or playing in the field. The Indians want to make sure he is good to go and get his legs back under him at the plate and on the field, so they are sending him to play a game or two at short-season Single-A Mahoning Valley on Friday. In 16 games with Columbus, he is hitting .268 with 2 HR, 10 RBI and a .746 OPS,
Right-handed Hector Rondon has successfully returned from right bicep tendonitis, returning to action this past Sunday to go four shutout innings. When Rondon left his start early about two weeks ago there was a lot of concern up and down the Indians' organization for their prized right-hander, but thankfully the injury was not serious and he essentially missed one start and did not even have to go on the disabled list. As a precautionary measure, his pitch count was limited on Sunday, which is why he only went four innings.
Catcher Wyatt Toregas missed a few games late last week because of a bruised right hand after he was hit by a foul ball on his throwing hand which was exposed while catching. He was removed from the game after the injury occurred and then sat the next two games before getting back into the lineup last Sunday.
On Saturday, first baseman/outfielder Matt McBride returned from what was a week-long absence because of a left knee injury. The time off seemed to rejuvenate him as in his first game back on Saturday he went 2-for-3 with two walks including his first home run as an Aero (in his 22nd game). He followed that up in the next game on Sunday with a grand slam home run right down the left field line in the first inning.
Transactions Log
Here is the rundown of the recent notable transactions since the last update almost two weeks ago:
June 15: LHP Heath Taylor returned from 7-day DL and activated in Kinston.
June 14: OF Matt Brown placed on Kinston 7-day DL with left knee strain.
June 12: RHP Brian Grening transferred to Mahoning Valley from Akron, 1B/OF Matt McBride activated in Akron.
June 10: RHP Blaine Neal placed on Columbus 7-day DL with right calf strain.
June 9: RHP Joe Smith activated from Major League DL; LHP Tony Sipp optioned to Columbus.
June 6: RHP Michael Gosling signed to a minor league deal and activated in Columbus.
June 5: RHP Brian Grening transferred to Akron from Mahoning Valley; LHP Matt Meyer transferred to Akron from Kinston; RHP Scott Roehl placed on Akron 7-day DL with left elbow inflammation; INF/OF Robert Mackowiak signed to a minor league deal and activated in Columbus.
June 4: OF Matt Brown reinstated from 7-day DL and active in Kinston; INF Jose Camargo transferred to Lake County from Extended Spring Training; LHP Ryan Miller reinstated from 7-day DL and active in Kinston.
June 3: LHP Heath Taylor placed on Kinston 7-day DL with left shoulder strain.
June 2: INF Kyle Haines signed to minor league deal and activated in Akron; RHP Joey Mahalic placed on Kinston 7-day DL with right forearm tightness.
Part 2 of Minor Happenings will post tomorrow (Saturday) and will include the Player of the Week for June 11-17, affiliate notebook, and several updates on players and the draft.
User Comments
No comments currently. Be the first to comment!