Minor Happenings: Fedroff Ignites Kinston Offense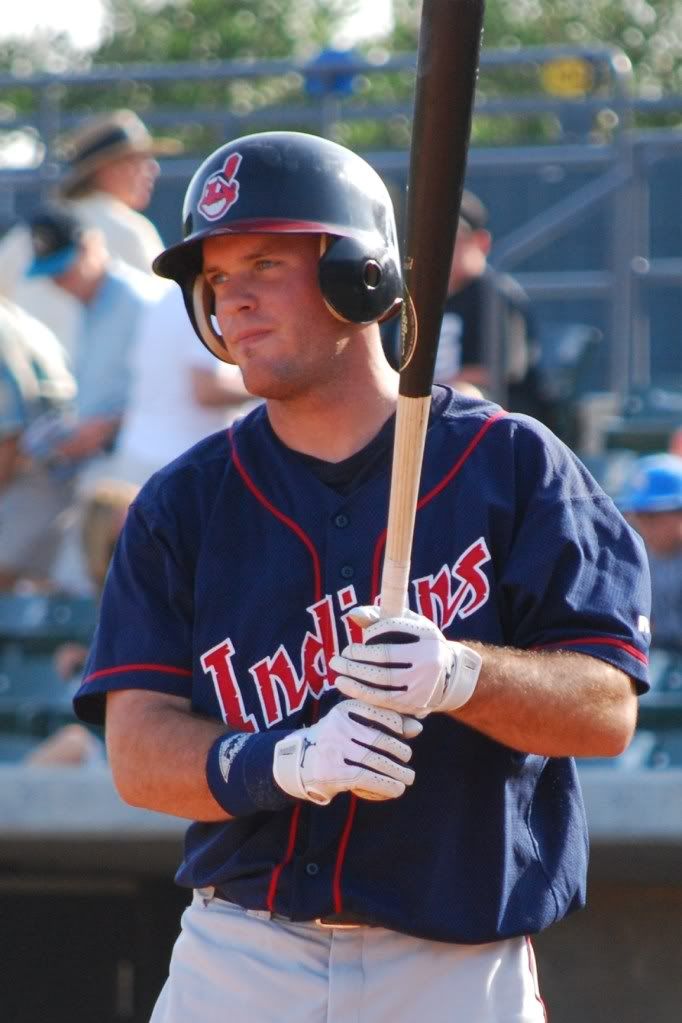 "Minor Happenings" covers the important developments and news in the Indians farm system. While most of the information in this report is from my own research and through interviews I have conducted with organizational personnel, some information in this report is collected and summarized from the various news outlets that cover each team.
This is part two of a three part Minor Happenings this week as I get everything up to speed after a one week hiatus from this column and all the trades that went down the past two weeks. If you missed Part 1, it posted on Thursday and recapped the debuts and provided some insight on all the players the Indians received in trades the last two weeks. Part 3 will post tomorrow.
With all the recent trades and young players picked up, I have received a lot of questions on what the Indians Rule 5 status looks like this coming offseason. Here is an unofficial 2009 Rule 5 eligibles listing I put together earlier this week.
Also, Paul and I conducted our weekly radio show Smoke Signals once again this past Thursday night. We touched a little on the players in the trades, but instead focused on the meat of the reason on why the Indians made the deals: Economics. A pretty interesting back and forth discussion we had (or at least I thought) on the financial state of the Indians and the game itself. By the way, this coming Thursday August 13th we celebrate our one year birthday of Smoke Signals as it originally debuted on Thursday August 14th last year! Thanks for listening!
I have lots of player articles coming out in the next several weeks on players I have talked to in my many visits over really the last month. Because of all the trade activity and my vacation I have not been able to get them all out as planned, but they will all eventually post! Look for a piece on Clayton Cook and Lonnie Chisenhall this coming week and maybe some more players.
Onto the Happenings...
Indians Minor League Player Of The Week
(for games from July 30 through August 5)
Tim Fedroff (Outfielder - Kinston)
.545 AVG (12-for-22), 5 R, 3 2B, 0 3B, 1 HR, 6 RBI, 0 BB, 4K
This past week High-A Kinston outfielder Tim Fedroff finally showed the impact he can have at the top of a lineup when healthy as he hit a blazing .545 for the week while also pounding out four extra base hits and knocking in six runs. He is also in the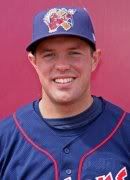 midst of a 27-game on-base streak. His on-base streak currently ranks tied for 2nd longest this season in the Carolina League and is the longest current active streak. During the streak he is hitting .308 (32-for-104) with 16 runs, 8 doubles, 1 homer, 10 RBI, and a .395 on-base percentage. On the season he is hitting .279 with 4 HR, 27 RBI, and a .761 OPS.
Fedroff is a well-rounded player in that he has above average speed, has good range and an average arm in the outfield, makes good contact and has some pop in his bat to pound the ball gap-to-gap. The key to his success is whether or not he can stay in center field as his bat gets lost at the corners because it is not strong enough to be a big league regular bat there. If he can stay in center field he could be an offensive-oriented player there with an average arm and good range.
Not surprisingly, with the return of Fedroff to the lineup everyday the play of the team in general has improved. Prior to his hamstring injury first occurring and him leaving the lineup on May 9th, the Kinston lineup was on fire and the team was a few games over .500. He returned to the lineup full time about two weeks ago and Kinston all of a sudden is starting to put things together again offensively. While he is not 100% yet and will likely play the rest of the season with a nagging hamstring, he is as healthy as he has been since he initially hurt it and is showing why the Indians were willing to pay him over slot with a $725K signing bonus as a 7th round pick last year.
Honorable Mentions:
Chuck Lofgren (LHP - Columbus): 0-0, 1 game, 0.00 ERA, 7.0 IP, 4 H, 0 R, 1 BB, 5 K
Carlos Santana (C - Akron): .375 AVG (9-for-24), 3 R, 1 2B, 0 3B, 0 HR, 6 RBI, 6 BB, 6 K
Carlos Rivero (SS - Akron): .391 AVG (9-for-23), 5 R, 2 2B, 1 3B, 3 HR, 9 RBI, 2 BB, 3K
Vidal Nuno (LHP - Mahoning Vy): 2-0, 2 games, 0.82 ERA, 11.0 IP, 4 H, 1 ER, 2 BB, 6 K
Casey Frawley (SS - Mahoning Vy): .375 AVG (9-for-24), 3 R, 0 2B, 1 3B, 1 HR, 5 RBI, 0 BB, 1 K
Roberto Perez (C - AZL Indians): .524 AVG (11-for-21), 4 R, 2 2B, 0 3B, 0 HR, 3 RBI, 1 BB, 3 K
Previous Winners:
07/23 to 07/29: Carlos Santana (C - Akron)
07/16 to 07/22: Nate Recknagel (1B - Lake County)
07/09 to 07/15: Matt McBride (OF - Akron)
07/02 to 07/08: Marty Popham (RHP - Mahoning Valley)
06/25 to 07/01: Andy Marte (3B - Columbus)
06/18 to 06/24: Nick Weglarz (OF - Akron)
06/11 to 06/17: Trey Haley (RHP - (Lake County)
06/04 to 06/10: Michael Brantley (OF - Columbus)
05/28 to 06/03: Donnie Webb (OF - Lake County)
05/21 to 05/27: Jordan Brown (1B/OF - Columbus)
05/14 to 05/20: Paolo Espino (RHP - Kinston)
05/07 to 05/13: Lonnie Chisenhall (3B - Kinston)
04/30 to 05/06: Nick Weglarz (OF - Akron)
04/23 to 04/29: Matt McBride (1B - Kinston)
04/16 to 04/22: Eric Berger (LHP - Kinston)
04/08 to 04/15: Kelvin De La Cruz (LHP - Kinston)
Directors Cuts
Indians Farm Director Ross Atkins was in Kinston this past week and had some comments on some of the new players the Indians received in recent trades who have been assigned there:
On Scott Barnes: "He has really been impressive and he stands out immediately. I know we talk a lot about guys who that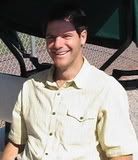 have confidence and like to compete, and amongst that group of very good competitors he stands out in that group. He is extremely confident with great mound presence, he is very loose, and just has the appearance of someone who has absolutely no fear. He is left-handed with a very athletic delivery and just about everything with his delivery looks very relaxed. He has an average fastball and changeup and his curveball is still developing, and he has the ability to go get a strikeout. His first two outings with us have been everything that we hoped for and then some. He is definitely a solid major league prospect."
On Bryan Price: "He is very athletic. He is a strong kid who is big and physical. His delivery is as you would write it up if you described a delivery and what you wanted it to look like. I think with his intelligence and athleticism it has allowed him to do that, and now it is just about firming up his arm slot and garnering that power that he has because he does have some power. He has sink and a natural slider, and when it is on the plate hitters struggle with it. It is just a matter of getting him consistently on the plate. He really is a nice presence and a great sign and someone we are very excited about. We know there is more fastball in there, and we know that once he gets more settled into the strike zone and can really start to get more aggressive with his arm slot and with his arm speed that there is a potential for a lot of power."
On Lonnie Chisenhall: "He is carrying this team as this team is not having a lot of win-loss success. He is by far the most productive bat in the lineup, and if he doesn't hit the team doesn't hit. He has taken that challenge on and put it on his back and carried it well. He doesn't feel pressure, and if he does he doesn't show it and he handles it very well. As we have talked about before, he has one of the best swings in our system and is a very athletic third baseman who makes all the plays. The interesting thing about Lonnie is he started out the year with 18 errors in a short period of time and I think he has had two in the last two and a half months. I think what he was doing was learning his limits, learning what plays he can make and not forcing plays. Once he realized what the range of third base was, the errors just went away. He has had a very productive year and has certainly earned the right to be considered for the next level."
Miller, Lewis Update
Right-hander Adam Miller had the second of two planned procedures performed on his right long (middle) finger earlier this week in Baltimore, MD. The first surgery occurred over three months ago back on April 29th. Dr. Tom Graham performed the two

hour procedure at the Curtis National Hand Center and reconstructed the flexor tendon in the digit. The surgery and recovery went well and Miller started his rehab almost immediately after the surgery in order to prevent the build up of scar tissue in the finger.
If all goes well another surgery would not be required, but the concern is Miller may need surgery in the future to remove scar tissue in the finger since it is such a small, delicate area. In any case, he is at the beginning of what will be a lengthy rehab from now until really next spring as that is the target of when the Indians hope to have him return to pitching. His career is still up in the air, and while the surgeries went well and he is doing well, that was the easy part. Over the course of the next six months how his finger responds to treatment and rehab is going to truly determine his future. He and the Indians are truly in uncharted territory here.
In other rehab news, left-hander Scott Lewis is on the comeback trail again. Since making his first start of the season for the Indians on Opening Day at Progressive Field in early April - which feels like a lifetime ago - he has been on the shelf with a

tender elbow. He made a few rehab appearances for Low-A Lake County and Double-A Akron in June, but had to shut it down when some discomfort in the elbow resurfaced.
This past Wednesday night, Lewis once again resurfaced this time for the rookie-level Arizona League Indians (AZL) going 3.0 shutout innings and allowed one hit, no walks, and had five strikeouts. The AZL Indians play at the Indians new spring training facility in Goodyear, AZ, so it offers Lewis some time to get state-of-the-art treatment at the new Player Development Facility and pitch in a competitive environment. No word yet on if he will make another start in Arizona, or if his rehab will progress with a start in Lake County or Akron on Monday. If there are no injury setbacks, he could be back with the Indians when rosters expand in September.
Edell Shuffles Off To Columbus
Left-hander Ryan Edell got a much deserved promotion from Double-A Akron to Triple-A Columbus earlier this week. He had been fantastic in the Akron starting rotation where in 17 games (16 starts) he was 4-1 with a 2.32 ERA. As a parting gift, he

was named the Eastern League Pitcher of the Week this past week for the period of July 27 to August 2. He was very impressive in his final two starts for Akron, first blanking Erie for seven innings last Monday (7/27) and then firing six scoreless frames against Binghamton on Saturday (8/1). The left-hander won both of those starts for his first back-to-back victories of the season, and pushed his 2.32 ERA to 2nd in the league. In the two starts his final line was a 2-0 record with 13.0 shutout innings of work allowing just nine hits, three walks while recording 11 strikeouts.
Edell made his Triple-A starting debut last night and was okay going six innings and allowing four runs on seven hits, no walks, and had five strikeouts. His undoing was the three home runs he allowed which netted all four runs against him. He came out with an aggressive fastball and dominated in the first two innings as he struck out the first three batters he faced and five of the first six, but then from there his performance declined the rest of the way. Now that he is in the Columbus rotation, left-hander Zach Jackson has been moved to the bullpen.
Edell just recently turned 26-years old, so his prospect clock is running out, but he really gave himself a strong foundation to build off of with his excellent performance in Akron from a numbers perspective. He doesn't have great stuff, and is not an impact pitcher by any means, but he has established himself as major league depth and provided he stays healthy he should get a shot to pitch in the big leagues sometime over the next season or two be it with Cleveland or someone else.
Edell is up for roster protection this offseason, and with so many other players likely to be considered over him due to such a high amount of high level players needing protection, it is very likely he will not be rostered and be exposed to the Rule 5 Draft this December. There is a chance he could be taken, which would mean the selecting club would need to keep him on their major league roster all season or have to offer him back to the Indians unless a trade is worked out where the Indians transfer their rights for him to that club. If he doesn't get selected - or if he is rostered - he should be a part of what should be a very strong Triple-A Columbus starting staff next year unless the Indians decide to try and convert him to a reliever again. For those wondering, Edell is not eligible for minor league free agency until after the 2011 season.
Berger Time In Akron
Left-hander Eric Berger got a well deserved callup from High-A Kinston to Double-A Akron on Tuesday. At Kinston in 21 starts he was 7-8 with a 2.45 ERA, and in 110.1 innings allowed 93 hits, 45 walks, and had 100 strikeouts. He ranked 8th in the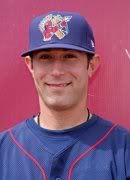 league in wins (7), 2nd in ERA (2.45), 2nd in games started (21), 8th in innings pitched (110.1), 3rd in strikeouts (100), and 5th in WHIP (1.25). In his second to last start for Kinston on July 25th he struck out a career high 11 batters in six shutout innings of work. For his efforts, he was named the Carolina League Pitcher of the Week for the period of July 20 to July 26.
While his numbers in Kinston were impressive, Berger stuck around in Kinston a little longer than fans probably thought he would because of the lack of options to replace him in the rotation there when he left. Due to the youth of the Lake County staff and wanting to watch innings for their young starters there, the Indians did not want to promote anyone else from that staff. When the Indians recently picked up left-hander Scott Barnes and right-hander Bryan Price in trades over the last two weeks, they went right into the Kinston rotation and it allowed the Indians to promote Berger (and Edell from Akron to Triple-A Columbus). He also had remained in Kinston to continue to work on his secondary pitches, and had shown some improvement with his secondary stuff of late, especially his changeup. His improved changeup and confidence in it has allowed him to use it more in fastball counts and get hitters off balance resulting in weaker hit balls.
Berger made his Double-A debut last night for Akron and got a rude welcome as he gave up eight runs (five earned) in 5.2 innings of work allowing 13 hits, one walk, and had three strikeouts. While the numbers were not pretty at all, it should be noted that he wasn't hit really hard as most of the hits were seeing-eye singles through the infield or soft liners to the outfield. With his callup to Akron, he will be a part of their pennant race as they look to lock up a playoff spot. The Indians place a high value on exposing their higher level players to a playoff environment so they can evaluate them in a much higher intensity environment. He should get a chance to make about five to six more starts for Akron in the regular season and another start or two in the postseason depending if Akron makes it and how far they go.
Perez Temporarily Shelved
High-A Kinston right-handed pitcher Alexander Perez has been temporarily shelved due to what is being called "shoulder soreness". The injury occurred in the first inning of his last start in Myrtle Beach on August 1st and he is currently considered

day to day. Perez just turned 20 on July 24th, and is having a breakout season. In 20 combined starts between Low-A Lake County and Kinston he is 6-6 with a 3.04 ERA and in 106.2 innings has allowed 94 hits, 30 walks, and has 96 strikeouts.
Perez's injury is not considered a disabled list situation, and in some ways it almost looks like a "planned" injury so the Indians could shut him down for a little bit in order to limit his innings total which is quickly reaching his threshold of about 130-135 innings. It also provided the Indians some innings in that Saturday game to get right-hander Bryce Stowell some much needed work as well as some of the other relievers due to some recent rainouts. With lefty Scott Barnes and righty Bryan Smith being inserted into the rotation, it also gave the Indians a chance to insert them without throwing off the five-day routine for most of the other pitchers in the rotation.
It is puzzling though - if this were the case - why they would even have him go out and pitch to one batter and remove him and why they instead did not just skip him. Anyway, the good news is that Perez is supposedly fine and he should be back pitching soon, though I am sure there were a lot of nervous followers of the Indians farm system out there when they got news he had to leave his start early.
Brown Out
Timing is everything, and for Triple-A Columbus first baseman/outfielder Jordan Brown it appeared that things were finally starting to go his way. In the past two weeks, the Indians cleared out three players in trades that were blocking him at first base and left
field in Cleveland when they traded Victor Martinez, Ryan Garko and Ben Francisco. On top of that, he has also been on an absolute tear since the All Star break where in 15 games he is hitting .385 with 2 HR, 13 RBI and a 1.094 OPS.
A callup to Cleveland to fill that left field or first base void seemed imminent, but a sore shoulder has since sidelined him in the past week. He had been battling a sore shoulder for about the past three weeks, which makes his recent surge with the bat even more impressive. In batting practice on Tuesday he took a swing and the pain in his shoulder acted up to the point it was no longer tolerable and he could not play through it. Since then he has been shut down and has not played while the medical staff evaluates what the problem is with his shoulder. He is currently day-to-day.
In 97 games this year for Columbus he is hitting .331 with 12 HR, 58 RBI, and a .902 OPS. Over his last four games he has collected three multi-hit games, giving him 33 on the season. Prior to being sidelined on Tuesday with the injury he had jumped into the league lead in hits (119) and his 32 doubles were ranked 2nd in the league. He's a guy who if healthy can help the Indians lineup the rest of this season and beyond by providing it with a high average, gap-power hitter who has a knack for consistently putting the bat on the ball.
Lofgren Continues To Shine
With a month left in the season, one of the best stories of the year so far continues to be the resurgence of Triple-A Columbus left-hander Chuck Lofgren. In his last start on Monday night he went seven shutout innings holding the opposition to just four

hits, one walk and had five strikeouts. It was arguably his finest performance of the season, if not since his excellent 2006 campaign when he won Carolina League Pitcher of the Year honors pitching then for High-A Kinston.
The amazing thing is Lofgren pitched that game Monday with a heavy heart as he had learned earlier that morning that his brother-in-law Carlos, 34, had passed away from a three year battle with cancer. While Carlos was related only because he was married to Lofgren's sister Kim, Lofgren always considered Carlos as a brother to him because of all the support through the years he had given him in baseball and in life. By the wishes of his family, Lofgren still made his scheduled start and dedicated his outing to Carlos, and he then went out and pitched one of the best games of his career in honor of him.
Lofgren has really been through the emotional wringer the last few years. His mother had a long battle with breast cancer, persevered, and is now a cancer survivor. His mother's battle for life took a toll on Lofgren as his performance slipped last year so much that many people completely discarded him as a prospect going into this season. To his credit, he regrouped last offseason, came into camp in excellent shape, and has come out pitching like gangbusters the entire season. He has pitched with a bit of a chip on his shoulder this year to prove all those baseball people wrong who kicked him to the curb so fast after his dreadful 2008 campaign when he was 2-6 with a 5.99 ERA for Double-A Akron in 28 appearances.
This year it has been a completely different story as in 12 starts for the Clippers he is 5-6 with a 4.12 ERA, and in 20 starts overall between Akron and Columbus he is 8-7 with a 3.15 ERA (117.0 IP, 88 H, 39 BB, 77 K). He has been very good in his last five outings going 3-1 with a 1.91 ERA in those starts. He has proven to be quite the innings eater going six or more innings in nine of his 12 starts at Columbus, and has reestablished himself as a legit major league starting pitching option.
Carrasco Brilliant In Second Outing
Newly acquired right-handed pitcher Carlos Carrasco was brilliant on Thursday night in his second outing for Triple-A Columbus. His final line is a bit deceiving on how well he really pitched as he went 7.2 innings and allowed five runs on five hits, two walks

and had five strikeouts. What he did through the first seven innings was the story of the night, and it was exactly what the Indians wanted to see as through seven innings of work he was dominating and had allowed just one run on two hits.
Carrasco's performance those first seven innings was right on par with his top outings in his career, and he was very strong mixing all four of his pitches for strikes (fastball, curveball, slider, and changeup). He was unhittable and displayed the excellent mound presence and arm strength the Indians loved when they scouted him. His delivery was nice and easy, and he commanded all of his pitches well.
As is often the case with Carrasco, things got away from him in the eighth inning where he allowed four runs on three hits and a walk, but this time it may have more been that he was pushed past his limit and not him caving. He had yet to throw into the eighth inning all year, and Columbus Manager Torey Lovullo decided to push him past seven innings and see what he could do going a little longer. While the results in the eighth inning were hardly positive, it was a learning experience and development opportunity for Carrasco as he looks to pitch deeper into games and better finish his outings.
Forever Young
One of the hottest pitchers of late in the Indians system is High-A left-hander Russell Young. In eight starts since the All-Star break he is 3-2 with a 1.69 ERA, which is of stark contrast to his nine starts before the break where he was 1-3 with a 5.36

ERA. His last three starts in particular have been sensational in that on July 24th he came within one strike of a rare nine inning complete game at the Single-A level (8.2 IP, 7 H, 1 ER, 0 BB, 6 K), then on July 31st he threw seven scoreless innings (7.0 IP, 5 H, 0 ER, 1 BB, 3 K), and then this past Thursday he went 6.1 shutout innings (6.1 IP, 2 H, 0 ER, 2 BB, 3 K). He is currently in the midst of a 13.1 inning scoreless streak.
Young's near complete game on July 24th - a game I witnessed firsthand at Grainger Stadium - was very impressive. He ended up throwing 96 pitches, and manager Chris Tremie had to be the bad guy and remove him with one out to go since he had eclipsed his 95-pitch count. There is no discretion with pitch counts as once they have been reached or passed it the Indians' minor league manager has strict orders not to let their pitchers pitch to another batter (at least for the Single-A guys). Had he finished the game, it would have been the first nine-inning complete game by a Kinston pitcher in five years. Right-hander J.D. Martin was the last pitcher to throw a nine-inning complete game for Kinston, doing it on the grandest of stages on September 15, 2004 in the championship clincher for the Carolina League Championship.
To date, in 21 combined appearances (19 starts) at Low-A Lake County and Kinston, Young is now 4-6 with a 3.62 ERA on the season (114.1 IP, 117 H, 21 BB, 73 K). He is having a breakthrough season, though he is still a fringy kind of prospect because his stuff is average across the board. That said, he understands what kind of pitcher he is and understands he will not strikeout a lot of guys and instead relies on a pitch-to-contact approach as a command and control artist. He has a three pitch mix of a fastball, curveball and changeup, and mixes them up and changes speed with all three pitches well. His sinking two-seam fastball only tops out in the high 80s, but he has good command of his changeup and curveball. This is a guy who was considered organizational depth coming into the season, but if he keeps this up through the rest of the season he is going to find himself as a more valued pitcher in the system.
Kipnis Debuts
On Monday, short-season Single-A Mahoning Valley Scrapper fans were treated to the organizational debut of 2009 2nd round pick outfielder Jason Kipnis. In his debut Kipnis pretty much lived up to his hype going 2-for-2 with a triple, a run scored, and
stolen base. He was billed as a stat stuffer when the Indians selected him in the draft, and that is exactly what he did. In three games with Mahoning Valley he is hitting .375 (3-for-8) with 1 2B, 1 3B, 0 HR, 2 RBI and a stolen base. This season at Arizona State he was named the PAC-10 Player of the Year hitting .384 with 16 HR, 71 RBI and 27 stolen bases.
Kipnis had signed with the Indians several weeks ago and was actually with the Mahoning Valley team, but he spent the time rehabbing a minor elbow injury he suffered in the College World Series. He finally was cleared for game action, but the Indians are still easing him back into full game activity as in his debut he only played a scheduled three innings. He sat out the next game on Tuesday, was back in there on Wednesday playing only six innings, and then played the whole game on Thursday as the designated hitter. He sat out the game on Friday, and the next step will be to get him a full game in the outfield, likely tonight (Saturday).
Transactions Rundown
A lot of moves to recap since the last Happenings two weeks ago:
August 6: Mike Gosling outrighted from Cleveland.
August 5: Jess Todd recalled to Cleveland roster; Jose Veras designated for assignment; Ryan Edell transferred to Columbus from Akron; Eric Berger transferred to Akron from Kinston.
August 2: Mickey Hall transferred to Columbus from Akron.

August 1: Jensen Lewis recalled and active on Cleveland roster; Winston Abreu designated for assignment/release; Michael Gosling designated for assignment/release.
July 31: Fausto Carmona recalled and active on Cleveland roster; Trevor Crowe recalled and active on Cleveland roster; Victor Martinez traded to Boston Red Sox; Nick Hagadone acquired via trade and active in Lake County; Bryan Price acquired via trade and active in Kinston; Justin Masterson acquired via trade and active Cleveland roster; Wyatt Toregas recalled and active on Cleveland roster.
July 30: Alex Castillo reinstated from 7-day DL and active in Kinston.
July 29: Cliff Lee traded to Phillies; Ben Francisco traded to Phillies; Carlos Carrasco acquired via trade and active in Columbus; Lou Marson acquired via trade and active in Columbus; Jason Donald acquired via trade and active Columbus; Jason Knapp acquired via trade and active in Lake County.
July 28: Andy Marte contract purchased from Columbus; Jess Todd assigned to Columbus.
July 27: Eric Perlozzo granted unconditional release; Ryan Garko traded to San Francisco Giants for Scott Barnes.
July 26: Jesus Merchan reinstated from DL and transferred to Akron; Jess Todd acquired via trade and optioned to Columbus; Matt Willard transferred to Columbus from Lake County; Michael Tejera transferred to Columbus from Akron.
July 25: Kyle Haines transferred to Kinston from Akron; Jeremy Sowers recalled to Cleveland.
July 24: Andy Cannizaro reinstated from DL and active in Columbus.
July 23: Dwight Childs transferred to Mahoning Valley from Columbus; Connor Graham acquired via trade and assigned to Akron; Rafael Betancourt traded to Colorado.
July 22: Casey Frawley transferred to Mahoning Valley from AZL Indians; Lurvin Basabe transferred to AZL Indians from Mahoning Valley.
User Comments
No comments currently. Be the first to comment!