Minor Happenings: Gimenez Is Tearing It Up
"Minor Happenings" covers the important developments and news in the Indians farm system. While most of the information in this report is from my own research and through interviews I have conducted with organizational personnel, some information in this report is collected and summarized from the various news outlets that cover each team.

Several pieces are in the pipeline which I hope to start getting out as soon as tomorrow. I've been beaten down the last week with a terrible cold and fever, so I could not get some pieces out as planned. There should be an abundance of player features in the next week, the first of which should post tomorrow (Friday) and focus on Adam Davis' transition to catcher. Others on the docket: Dustin Realini, Ryan Morris, Randy Newsom, Erik Stiller, and Jeff Stevens.

I'll be traveling to Frederick, MD next Friday to see Kinston in action for the second time this season, so I am excited for that. I'm also trying to squeeze in a trip to Akron this coming Monday.

Indians Minor League Player Of The Week
(for games from June 12th through June 18th)

Chris Gimenez (Catcher - Akron)
.429 AVG (9-for-21), 6 R, 1 2B, 2 HR, 8 RBI, 2 BB, 2 K

Akron catcher Chris Gimenez is having one heck of a season. He had a nine-game hitting streak snapped on Friday, and during the steak he hit .548 (17-for-31) with 10 walks and got on base at a .659 clip. In June, he has been sizzling at the plate hitting .440 with
2 HR, 9 RBI and a 1.167 OPS. On the year, Gimenez is hitting .339 with 6 HR, 26 RBI and a 1.024 OPS and he leads the Eastern League in on-base percentage (.487), is 2nd in OPS, is 4th in batting average, and is 1st in walks (52). If he remains in Akron all year, he should shatter the franchise records for walks set by Ken Ramos in 1992 (82) and for on-base percentage set by Jordan Brown last year (.421).

Gimenez has made huge strides this season with his plate discipline. It was something he really honed in on in the offseason and in spring training, and the hard work has really paid off. Gimenez really started to grasp and understand the importance of good plate discipline back in January when he participated in the Winter Development League held at Progressive Field. It was there after listening to instructors, coaches, front office personnel, and guest speakers that Gimenez adopted a better strike-zone awareness and a penchant for drawing walks.

Gimenez is not only a catcher, as he can also play first base, third base and left field. Since he needs time off from catching everyday, he has played first base two days a week to keep his potent bat in the lineup. Given his versatility and now potent and productive bat, he could become an option for the Indians late in the season at any of those positions if they pull the plug on the season. At the very least he will be a serious candidate to make the major league team out of spring training next year as a bench option, possibly taking over Casey Blake's super utility role.

Honorable Mentions: Wes Hodges, 3B, Akron (.450, 2 HR, 7 RBI); Scott Lewis. LHP, Akron (2-0, 1.54 ERA, 11.2 IP, 9 H, 1 BB, 7 K); Jared Goedert, 3B, Kinston (.381, 0 HR, 3 RBI); Beau Mills, 1B, Kinston (.350, 1 HR, 4 RBI); Hector Rondon, RHP, Kinston (1-0, 0.00 ERA, 5 IP, 5 H, 1 BB, 7 K)

Previous Winners:

6/5 to 6/11: Jim Deters (RHP - Kinston)
5/29 to 6/4: Steven Wright (RHP - Kinston)
5/22 to 5/28: Chris Archer (RHP - Lake County)
5/15 to 5/21: David Huff (LHP - Akron)
5/8 to 5/14: Steven Wright (RHP - Kinston)
5/1 to 5/7: Jeremy Sowers (LHP - Buffalo)
4/24 to 4/30: Jose Constanza (OF - Akron)
4/17 to 4/23: Hector Rondon (RHP - Kinston)
4/10 to 4/16: Wes Hodges (3B - Akron)
4/3 to 4/9: Kelvin De La Cruz (LHP - Lake County)

Director's Cuts

Indians Farm Director Ross Atkins offered up some comments on short-season Single-A affiliate Mahoning Valley who kicked off their season on Tuesday:


On Travis Fryman: "I can talk about him a long time, as it almost seems on some levels too good to be true. A guy with his pedigree and his experiences in professional baseball is one thing. And then you factor his character, integrity and drive and what that imparts on our players and then almost as important his desire to do it. All the things added up and it seems almost too good to be true to have a guy like him managing our team in Mahoning Valley. He is extremely disciplined and very consistent. It is incredible to see how much strength he has right out of the gate. His presence and the strength of his message. He by far in my career in player development has been one of the most prepared individuals I have dealt with in the way he prepares for his day, how he gets ready for his day, and how he gets ready for his season."

On Lonnie Chisenhall: "He had a great (opening) night. Lonnie is an interesting individual. He is very smart, very baseball intelligent and obviously very gifted. It is obvious that loves to play. Right out of the gates he comes in and is very comfortable, he throws a wooden bat on for size the first night and gets a couple hits and a double. Travis Fryman's voice mail was seven or eight minutes long on the game, and I'd say half of it was on Lonnie Chisenhall. Travis is a guy a lot like Lonnie, coming out of high school and similar in age as Lonnie when they started pro ball, so I am sure Travis see a lot of himself in Lonnie Chisenhall."

Coaches Corner: Jim Rickon

I recently had the chance to sit down and talk to Lake County hitting coach Jim Rickon about several of the hitters in Lake County. Here is what he had to say:

On Adam White: "He has only been swinging left-handed for a couple years now, so hitting from that side is really new to him still. He has to go through some experiences with it. It is a good thing because he had a clean slate on that side of the plate, so a lot of the things he is learning now he can create some good habits and he doesn't have to battle any bad habits he picked up as a kid.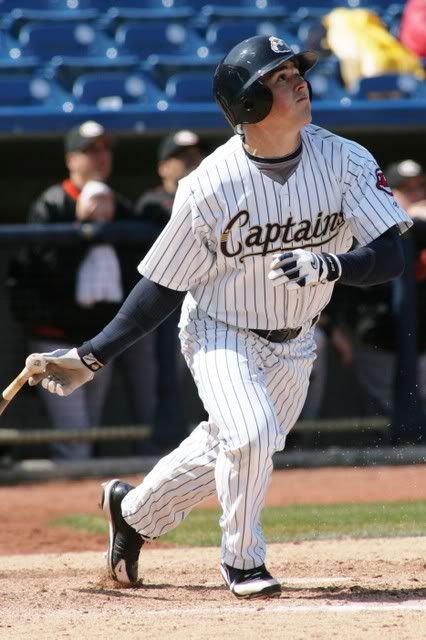 He is doing a good job of trying to put together a good, solid routine. He keeps himself balanced at the plate. He does get a little out front because he loves to run, so he has to really teach himself to slow down. He is really just trying to put together good at bats, learn the strike zone, and to stay within it which is the key for him. If he puts the bat on the ball and hits a groundball, almost 50% of the time it is going to be a hit because he is so fast. Bunting is a part of the game he is working on. He is learning to bunt from the left side, and he has some improvements to learn there where he has to become a little better with his feet. He works on it daily. He has world class speed, and if he just figures out the strike zone and learns how to consistently place bunts on the field he can be an impact type of player. He has been very consistent with getting on base for us, and is one of the league leaders in runs."

On Dustin Realini: "He has gotten a little bit more of an opportunity this year. He has a year under his belt already, and it always seems like that first year of full season ball guys are trying to find themselves. After that first year they are a little more acclimated on how to prepare themselves daily and deal with the rigors of everyday play. With him being able to play everyday, it has given him a chance to get in the groove timing-wise at the plate and see pitching everyday. He has a great attitude as he was not an everyday guy when he came here. Chris Nash was the everyday guy, and he was playing maybe once a week. He has a great team attitude, and when he did get an opportunity to play he put together good at bats and kind of earned each at bat. With Chris going down with an injury it has given him an opportunity to produce and stay in the lineup."

On Roman Pena: "He is definitely more confident this year. He is a little bit smarter, which obviously comes with another year in the game and having a little more experience under his belt. I think this year he is a little more balanced and staying on the ball a little bit longer. He is not trying to pull off the ball as much, and that has helped along with the little bit of experience he has gained."

On Karexon Sanchez: "This is the first year of me working with him. What I see is a kid with really good hands, a good feel for the game. He is young and he is still trying to get himself acclimated to the everyday pro ball game that comes with a full season. He is going through some adjustments in regard to that. He definitely has a bright future. He is a good young infielder who has some good hands at the plate. He is still trying to find himself as a hitter, and we don't see any negatives in his numbers dipping as we don't really look at that a whole lot."

On Lucas Montero: "He is very comparable in speed to White. Those two guys are similar because their bodies are so quick. Sometimes in hitting when you are swinging the bat to hit the ball you need to slow some things down. Lucas is a really strong kid, and has a lot of pop off his bat and can drive the ball. You never want to see guys who can run swing at balls out of the zone without a whole lot of control with their swing. So we are trying to control the strike zone to get good swings out of it and slow some things down so he can actually do that."

Congratulations To The Captains

On Saturday night, Single-A Lake County clinched the first half South Atlantic League (SAL) Northern Division Championship. As third baseman Jeff Hehr threw to second baseman Mark Thompson to record a force out at second base for the final out of the game, mass hysteria erupted as players stormed the field and formed a large man pile before donning division championship shirts. Players sprayed each other with non-alcohol champagne and beer, and eventually the celebration carried over into the clubhouse.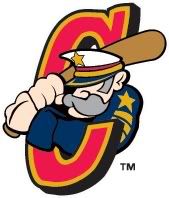 The first half title locks Lake County into a playoff spot come September, and will be their first playoff appearance since their inaugural season in 2003. Aside from a near stumble the second to last week of the season, Lake County coasted all year as they were in first place in all but ten days of the season and had sole possession of first place since April 22nd.

Details about the upcoming Divisional Championship Series in September have already been released. The series will be a best-of-three games format with the Captains hosting Game Two on September 5th and Game Three on September 6th (if necessary). If the Captains advance, the Championship Series is a best-of-five games format with the Captains hosting Game Three on September 11th, and also if necessary Game Four on September 12th and Game Five on September 13th. All games for both series' will be at 7:05 PM. Tickets are already on sale and will cost the same as a regular season ticket. For more information on playoff tickets, go to http://www.captainsbaseball.com/ .

Lofgren Takes A Break

Akron placed left-hander Chuck Lofgren on the temporary inactive list Sunday and sent him to extended spring training in Winter
Haven to "clear his head". In Lofgren's last start he struck out five of the first seven batters he faced, but as has been the case almost all year once he got into a little trouble he became rattled and erratic with his pitches. He only lasted 2.1 innings and allowed a run on three hits, three walks and struck out five. On the season, Lofgren is now 1-3 with a 5.95 ERA in 13 starts. Opposing hitters are hitting .286 off him and he has allowed 39 walks in 56 innings.

So what is ailing Lofgren? It is a touchy subject, and private by nature, but according to a source close to the team it is a personal issue with his family. There is more to it than that of course, but out of respect to the family I think it best to keep the issue private for now. So with that, I will neither confirm nor deny some of the rumors mentioned this past week. Lofgren has had trouble focusing on the mound, been very hard on himself, and trying to do too much. This is a bit out of character for him as he typically has amazing composure on the mound. There is no doubt that the personal issues he is facing have been a big reason for his struggles this year, and it has been such a distraction that he has regularly talked to the team psychologist. Bottom line, the Indians want Lofgren to take some time away from the game, and a shutdown may be best for him right now.

Going to extended spring training will also give Lofgren more time to workout a delivery issue which has plagued him all season. Lofgren has been a bit too much over the top which has affected his command. The focus will be to get his arm slot more to a three-quarter angle to help him re-find his lost command.

The Chisenhall Era Begins

The Indians signed infielder Lonnie Chisenhall to a minor league contract on Saturday. Chisenhall received a $1.1 million bonus, and was the Indians first round pick in the 2008 Draft two weeks ago. He played his freshman season in 2007 for the University of
South Carolina (20 games, .313, 1 HR, 13 RBI) before enrolling at Pitt Junior College for the 2008 season where he hit .410 (68-for-166) with 27 doubles, 8 homers and 66 RBI. He also drew 38 walks and struck out just 8 times all season.

Chisenhall is from North Carolina and grew up as a Kinston Indians fan since he lived close and attended games regularly, so joining the Indians organization was sort of a homecoming for him since he has been a fan for a long time. It has already been widely reported (and overblown if I may say) that Chisenhall was kicked off the South Carolina baseball team during his freshman year in March 2007 because of burglary and grand larceny. I won't rehash the details which have been mentioned ad nauseum already, but he plead guilty to the charges and received six months probation, and transferred to Pitt junior College. Chisenhall admits he made a terrible mistake, but also is now focusing on getting his baseball career going and sort of leaving that experience in the past.

Chisenhall will be the Mahoning Valley everyday shortstop and the plan for him in the offseason is to move him to third base. Chisenhall is a very disciplined hitter who has the potential to develop power. In his debut on Tuesday, Chisenhall went 2-for-5 with a double and three runs scored. His double in the fifth inning was a near home run as it hit off the right field wall. He went 1-for-5 with a run scored on Wednesday night.

Goleski Reborn

It has been a long time coming for Akron outfielder Ryan Goleski, but it looks like his career has been reborn. With the birth of his d
aughter Gabrielle on May 24th, his first child, it sort of has become a starting point for not only a new life for the Goleski family, but the resurrection of his fading baseball career.

Goleski put up an incredible 2006 season where he hit .306 with 27 HR, 106 RBI and a .948 OPS in 445 combined at bats at Kinston and Akron. Since then, however, his career had been in a tailspin. After his 2006 season, Goleski was left unprotected by the Indians in the Rule 5 Draft where Oakland ended up picking him up. But, after a rough spring training where he struggled at the plate and also was still having troubles with an offseason wrist injury, Goleski was sent back to the Indians at the end of spring training. Goleski ended up being assigned in Akron to start the season, and the wrist injury combined with his disappointment in himself and his displeasure to be back in Akron lead to a subpar 2007 campaign where he hit .257 with 9 HR, 73 RBI and a .702 OPS. Then, through his first 43 games this season, Goleski was batting just .221 with 3 HR and 10 RBI.

Since then, however, Goleski has been on a tear. In eight games since the birth of his daughter, Goleski batted .419 (13-for-31) with three home runs, nine runs scored, and nine RBI. So far in June, Goleski is hitting .350 (14-for-40) with 3 HR, 10 RBI and a 1.097 OPS and has raised his overall average to a more respectable .253. The electricity in his bat has returned as demonstrated last Tuesday when he hit a walk off game-winning three run homer, and he followed that up with a home run in each of the next two games. Goleski finally feels that he has his stroke back and it is showing.

This is now Goleski's third season in Akron, and with him being a six year free agent after the season he likely will not remain in the Indians organization as he looks to latch on with another organization where he won't be blocked by so many outfielders. He was pretty vocal about his displeasure when he was returned to the Indians by Oakland last year, and it is probably safe to say he is counting down the days to the end of the season. As a free agent this offseason, he will have an opportunity to sign with someone else to maybe get a better chance of reaching the big leagues, or even Triple-A for that matter.

Scrapper Trio Looking To Improve

The start of short-season leagues is especially exciting for the players who have been in Winter Haven since February doing drills, listening to instruction, and scrimmaging everyday for the last three to four months. Finally the games count, and all the drills and instruction they were peppered with they can finally put to use. Three Mahoning Valley relievers in particular have their sights set on applying what they have learned this year.


Right-hander Mark Rodrigues spent the last several months in spring training and then extended spring training working on a new cut-fastball. Rodrigues struggled in his professional debut last season at Mahoning Valley going 1-1 with a 6.75 ERA in 12 appearances. A year later, Rodrigues is more confident, has developed a routine, and armed with his new cut-fastball is hoping to make a name for himself this season to move up in the system. In additional to working on his new cut-fastball, Rodrigues also worked extensively on his slider command and working inside to batters.

Right-hander Daniel Morales also is returning to The Valley after going 2-1 with a 4.63 ERA in 15 appearances last year. After several months in extended spring training, Morales has shown enough to where he is being groomed right now as a late inning reliever and should be the Scrappers closer this season. The key for Morales this year will be to develop a more aggressive attack by pounding the zone with quality strikes and to maintain his focus pitch to pitch and at bat to at bat. Morales has a low 90s fastball and compliments it with a very good slider.

Left-hander Russell Young is a newcomer to the Mahoning Valley pitching staff as he was a 28th round selection in the 2008 Draft a few weeks back. Young played collegiately at Dartmouth College where in nine appearances in 2007 he went 5-4 with a 4.55 ERA with 12 walks and 55 strikeouts in 65.1 innings pitched. The focus early on for Young will be to get him into a routine, build arm strength, develop his breaking ball, and work on his fastball command.

Mr. Olympian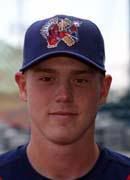 Kinston outfielder Nick Weglarz was cleared by the Indians this week to participate and play with Team Canada in the upcoming Summer Olympic Games in Beijing, China. Weglarz's last game with Kinston should be on July 27th as he will leave on July 28th to go to Toronto and meet up with the rest of his Team Canada teammates and practice for a few days before heading back to North Carolina for four exhibition games against the United States team. After that, the team will depart for Beijing and take part in the Opening Ceremonies on August 8th. Weglarz is expected to return to Kinston (or possibly Akron) the final week of August.

This is the last time that softball and baseball will be a part of the Summer Olympics as back in 2005 the International Olympic Committee (IOC) decided to drop the two sports from the Games starting in 2012. The Indians could also have a few other players take part in the Games, as Canadian right-handed pitcher T.J. Burton likely will be a part of Team Canada. Also, right-hander Sung-Wei Tseng could play for his native Taiwan, and right-hander Jeff Stevens could play for Team USA.

Fryman Gets High Marks

First-year Mahoning Valley manager Travis Fryman has gotten a lot of praise this year in what is his professional baseball managing debut. While he did not manage his first game until Tuesday night (a win), Indians personnel and players have raved about the former Tribe third baseman. That's because Fryman has been working hard since March in spring training getting to know the
players, teaching them, and also learning from them as well. He has also been around to all the other affiliates the past few months as an additional set of eyes for the organization and helping with players like third baseman Wes Hodges.

Players love how approachable Fryman is and how well he works with them. He is no doubt a player's manager, which is a perfect fit at Mahoning Valley where every year players there for the most part will be making their professional debuts. Having Fryman around will help ease the tension the players feel with the start of their careers, and he will be valuable in helping them adapt to the professional game.

Those that remember watching Fryman over the course of his 13-year big league career know he was the consummate professional. He came to the park everyday, played hard, and had a passion for playing the game. Those things along with his knowledge and ability to work with young players convinced the Indians he was the right man for the Scrappers managerial gig this past offseason. Fans should not expect Fryman to be a major league manager in the making, as he is content with the Mahoning Valley gig as it allows him to have ample time off to be with his family.

More Kudos For Hodges
Akron third baseman Wes Hodges just continues to roll. On Monday, Hodges was named Bank of America Eastern League Player of the Week for the week ending June 15th. For the week, Hodges hit .522 (12-for-23) with a double, a home run, nine runs scored, and eight RBI. Hodges is now the third Akron player in the last month to receive player of the week honors as left-hander David Huff (May 18th) and right-hander Randy Newsom (June 1st) earned Pitcher of the Week honors earlier this season.
Hodges had a season high 10-game hitting streak snapped last night, during which he hit .436 (17-for-39). Hodges became the first Akron hitter this season to put up a four-hit game last Tuesday, and also was the first Akron player to score four runs in a game this season last Thursday. On the season, Hodges is hitting .321 with 9 HR, 54 RBI and an .874 OPS. Hodges is on pace to pile up 114 RBI, which would shatter the franchise record of 96 RBI in a season set by Chan Perry in 1997.

Ensberg Brought On Board

On Tuesday, infielder Morgan Ensberg was signed to a minor league contract by the Indians and assigned to Buffalo. Ensberg hit .203 with one home run and four RBI in 28 games with the New York Yankees earlier this year before being designated for
assignment on June 2nd. Ensberg enjoyed his best season as a professional in 2005 when he hit .283 with 36 home runs and 101 RBI for the Houston Astros. That same year he also was named to his only All-Star team and finished fourth in the National League MVP voting.

Ensberg's rapid decline started in June of 2006 when he tore a shoulder tendon diving for a ball, and since then he has never been the same. Ensberg reportedly is in good spirits and has accepted his role in Buffalo as the everyday third baseman. The Indians view him as a depth option, and if he plays well in Buffalo he could become an option for the major league team as a right-handed bat off the bench or even the everyday third baseman. This obviously implies that the Andy Marte Era in Cleveland is about over, as Marte would be the one traded or released if Ensberg is called up. However, this also could mean that Casey Blake could be on the block and dealt soon as Ensberg may be viewed more as a replacement for Blake if he is indeed traded.


Transactions Log
Here is a quick rundown of some additional transactions this week not mentioned above:
On Thursday, catcher Yamid Haad and infielder Jorge Velandia were called up from Buffalo to Cleveland. In their place, Buffalo
activated infielder Andy Gonzalez off the disabled list (hamstring strain) and catcher Armando Camacaro was promoted from Double-A Akron to Buffalo. The Indians made a cash trade with Kansas City for catcher Damaso Espino and assigned him to Akron to fill the backup catching spot left vacant by Camacaro.
On Saturday, first baseman Michael Aubrey was placed on the disabled list retroactive to June 12th (back). Catcher Michael Valadez was promoted from Single-A Lake County to fill his spot on the roster.
On Tuesday there were lots of moves in Kinston. Right-handers Steven Wright and Jim Deters were promoted to Akron, and left-hander Shawn Nottingham was sent from Akron to Kinston where he likely will pitch in the starting rotation. Also, right-hander Michael Finocchi was activated from extended spring training and assigned to Kinston. Finocchi is returning from a broken foot that he injured in the offseason and spent all spring and half this season rehabbing. Right-hander Paolo Espino was also activated and assigned to Kinston.
On Wednesday, catcher Doug Pickens was sent down from Lake County to Mahoning Valley. As of this writing, no word on why will be going to Lake County as a second catcher, but there is a remote possibility it could be Matt McBride on a rehab assignment (no confirmation on this yet).

Draft Signings

15 of the Indians 50 picks from the 2008 Draft have been signed. Here are the Indians signings that have been made public at this time (signing bonus in parentheses):

1st Rounder INF Lonnie Chisenhall, Pitt Junior College ($1.2M)
4th rounder RHP David Roberts, Long Beach St. ($200K)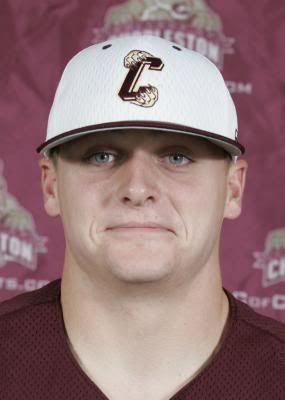 6th rounder INF Jeremie Tice, College of Charleston ($120K)
9th rounder RHP Clayton Cook, Amarillo (TX) High School ($115K)
10th rounder OF Donnie Webb, Oklahoma State U ($100K)
12th rounder RHP Guido Fonseca, Northern Iowa
13th rounder INF Adam Abraham, University of Michigan
14th rounder RHP Carlos Moncrief, Chipola JC
15th rounder INF Jason Rodriguez, University of Nevada
18th rounder LHP Kaimi Mead, Hawaii Pacific University
20th rounder RHP Martin Popham, Union College (KY)
21st rounder OF Ryan Blair, Sacramento State
28th rounder LHP Russell Young, Dartmouth College
38th rounder RHP Brian Grening, Cal Poly State
43rd rounder RHP Mike McGuire, University of Delaware

Affiliate Notebook


Buffalo Notes (32-41, 4th place, 11.5 GB): Outfielder Jason Cooper keeps climbing the Buffalo record books. He recently collected his 209th RBI in Buffalo, which pushed him past Jeff Manto into second place on the career RBI list in the modern era (1985-present). The Bisons' modern era RBI-leader is Bill Selby with 245, a number Cooper could challenge near the end of the season. Also, Cooper hit his 48th career Buffalo home run the other night, which now has him in sixth place on the Bisons' career list. On the season Cooper is hitting .241 with 8 HR, 32 RBI and an .810 OPS. ... The Buffalo bullpen was on quite a role last week. From Tuesday of last week through this past Saturday - a stretch of six games - Buffalo relievers combined to throw 20.1 shutout innings. During the stretch, the bullpen struck out 21 batters while allowing just six hits. ... Buffalo's 11.5 game deficit in the International League North standings is the greatest divisional deficit they have had since 1994. Also, when they lost the first game of a doubleheader on Tuesday it was the first time they have been ten games under .500 since 1999. ... Since being optioned to Buffalo last Wednesday, shortstop Asdrubal Cabrera has been on a tear. In eight games he has recorded six multi-hit efforts and is hitting .394 with 0 HR, 2 RBI and an .897 OPS. ... In five appearances out of the Buffalo bullpen, right-hander Jeff Stevens is 0-0 with a 3.38 ERA. In eight innings he has allowed just four hits, three runs, and three walks while striking out 11. ... First baseman Jordan Brown is hitting .287 with 1 HR, 17 RBI and a .733 OPS.


Akron Notes (41-27, 1st place, 1 GU): During Akron's recent 10-game winning streak they outscored their opponents 84-41, hit .355 as a team, averaged 12.7 hits per game, had 30 extra-base hits, and walked 56 times against only 55 strikeouts. On the mound, the pitching staff compiled a 4.09 ERA and had 65 strikeouts to only 23 walks in 88 innings. ... Last Thursday, when third baseman Wes Hodges and outfielder Bronson Sardinha hit back-to-back home runs it was the first time the Aeros have hit back-to-back homers since July 26th, 2006. ... Outfielder Bronson Sardinha has collected a whopping 20 RBI in just 19 games for Akron. He also recently had a 16-game on-base streak snapped on Saturday, and on the season he is hitting .306 with 5 HR, 30 RBI, and .827 OPS in 38 combined games for Triple-A Tacoma, Triple-A Buffalo and Double-A Akron. ... Outfielder Trevor Crowe has slowly started hitting, as he enjoyed an eight game hitting streak that came to an end last Wednesday. In his last ten games Crowe is hitting .325 and has raised his average from .155 to .232. On the season he is hitting .232 with 0 HR, 8 RBI, and a .661 OPS. ... Shortstop Josh Rodriguez had an 18-game on-base streak snapped on Sunday. On the season he is hitting .260 with 3 HR, 24 RBI, 7 stolen bases and a .731 OPS. ... In June, first baseman Matt Whitney is hitting .327 (16-for-49) and on the season is hitting .255 with 5 HR, 28 RBI, and a .719 OPS. ... Right-handed closer Randy Newsom is 4-0 with a 0.89 ERA and 19 saves in 30 appearances.


Kinston Notes (2-0, 1st place, 1 GU, 37-34 overall): Right-hander Josh Tomlin and infielder Niuman Romero were selected to the Carolina League All-Star roster on Wednesday. Five members of the Carolina League All-Star team will not participate due to organizational call-ups, including Kinston pitcher Steven Wright, and Tomlin and Romero were chosen as two of the replacements. ... While the All-Star break is next week from June 23-25, the second half is already underway in the Carolina League where the standings have been rebooted with second half record totals maintained to go along with overall season records. The best record in the second half wins the division and a berth into the playoffs. ... Right-hander Luis Perdomo is 17-for-21 in save opportunities. On the season, in 29 appearances Perdomo has a 0.96 ERA and 39 strikeouts in 37.2 innings pitched. He is ninth in all of Minor League Baseball in batting average against him (.151). ... First baseman Beau Mills is hitting .263 with 8 HR, 44 RBI and an .812 OPS. ... Outfielder Nick Weglarz is hitting .261 with 6 HR, 28 RBI, and an .804 OPS this season. ... Right-hander Hector Rondon is 4-3 with a 3.83 ERA in 14 starts. ... Left-hander Matt Meyer is 2-0 with a 2.05 ERA in 16 appearances out of the bullpen.



Lake County Notes (41-29, 1st place, 2.5 GU): SportsTime Ohio (STO) will not be broadcasting any Lake County Captains games this year. There is always a chance the Captains can surface on STO in the future, but for now STO and Captains management were unable to reach a deal to put them back on TV this year. ... In the SAL All-Star game Tuesday night, the North Division defeated the South 13-4 on Tuesday night. Left-hander Ryan Miller started and went one shutout inning. Here are the stats of the other Captains in the game: Kelvin De La Cruz (1 IP, 2 H, 1 R, 0 BB, 1 K), Ryan Morris (1 IP, 1 H, 1 R, 2 BB, 0 K), Dallas Cawiezell (.2 IP, 0 H, 0 R, 1 BB, 0 K), Vinnie Pestano (.1 IP, 0 H, 0 R, 0 BB, 1 K), and Roman Pena (1-1, 3B, 2 RBI). ... Lake County manager Aaron Holbert has enjoyed a lot of success in his debut season as a manager. Not only did he win the SAL Northern Division first half title, but he was also selected to manage the Northern Division in voting by general managers, field managers, coaches, broadcasters and selected newspaper reporters. A former infield prospect himself, Holbert played in the 1992 SAL All-Star game when he was in the St. Louis Cardinals organization. ... It was a rough first half weather-wise for Lake County. Six of their 70 games were postponed because of rain, two at home and four on the road. In addition to that, three other games were suspended in the middle of the game because of rain and were continued and completed at a later date. ... With all the first half success the Captains enjoyed, they struggled at home going 19-19 at Classic Park while going 22-10 on the road. For some reason, players played better on the road, the most notable one being left-hander Kelvin De La Cruz. De La Cruz was 0-3 with a 2.72 ERA and .208 BAA in seven starts at home, where on the road he was 5-0 with a 0.29 ERA and .194 BAA in six starts.


Mahoning Valley Notes (2-0, 1st place, .5 GU): In the season opener on Tuesday, right-hander P.J. Zocchi pitched 4.1 innings and allowed three runs on six hits while striking out five and not walking a batter. ... On Wednesday, right-handed starter Guido Fonseca went three innings allowing one run, two hits, and no walks while striking out five. ... Tuesday night's season opener is the start of the 60th season in the NY-Penn League. This is Mahoning Valley's tenth season in the league. ... In Mahoning Valley's ten seasons, Tuesday night's opener was only the third time in franchise history they opened the season at home. ... Coming into the season, Mahoning Valley is 349-324 (.519 win%) in nine seasons from 1999-2007. In only two of their nine seasons have they had a losing record (2001 and 2005). Also, they have been to the playoffs three times, but have not been there the last three seasons. Their last playoff appearance came in 2004 when they won the league championship. ... First year manager Travis Fryman is now the seventh different manager in Mahoning Valley's short ten year history. Previous managers: Ted Kubiak (1999, 2000, 2003), Dave Turgeon (2001), Chris Bando (2002), Mike Sarbaugh (2004), Rouglas Odor (2005 and 2006), and Tim Laker (2007).

All photos courtesy of the Mahoning Valley Scrappers, Lake County Captains, Kinston Indians, Akron Aeros, Buffalo Bisons and myself except:
Morgan Ensberg - Buffalo News
Adam White - Ken Carr
Lonnie Chisenhall - MiLB.com
Travis Fryman - MLB.com
Jeremie Tice - College of Charleston
Mike Finocchi - Carl Kline
User Comments
No comments currently. Be the first to comment!