Minor Happenings: Gomez Is Absolutely Perfect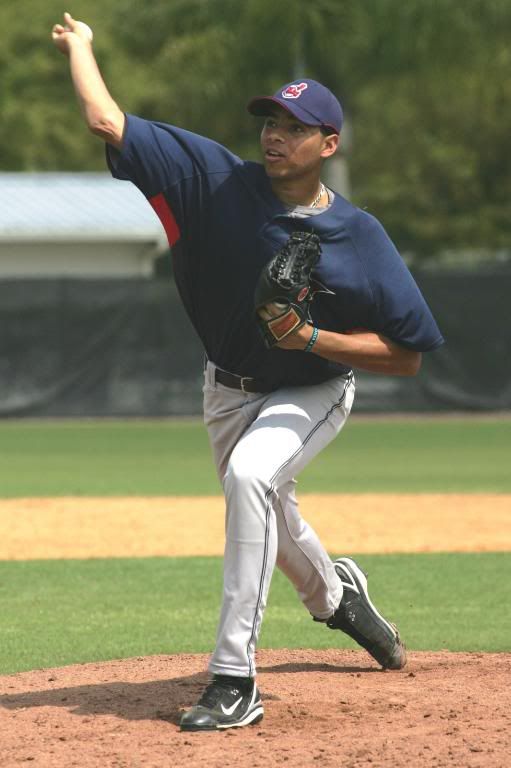 "Minor Happenings" covers the important developments and news in the Indians farm system. While most of the information in this report is from my own research and through interviews I have conducted with organizational personnel, some information in this report is collected and summarized from the various news outlets that cover each team.
After a one week hiatus because of a trip to Miami last week, the Happenings are back this week and just in time before a fun-filled holiday weekend.
While there was no regular Happenings last week, there have been several player and info pieces in the past week. If you missed them, I posted an article on extended spring training as well on several players: T.J. House, Alexander Perez, Chris Gimenez, and Josh Tomlin. I have articles planned on Paolo Espino, Abner Abreu, Chuck Lofgren, Zach Putnam and Matt McBride over the next week to ten days.
Also, in case you missed it, Paul Cousineau and I did our weekly on-line radio show Smoke Signals, and our guest this week was right-handed pitcher Frank Herrmann. We talked with him about his move to the bullpen, how that change has gone, what he is working on, and how it feels to be one call away now from the big leagues. Frank had a lot of good insight, and as usual was a high quality interview.
Indians Minor League Player Of The Week
Since there was no regular edition of Minor Happenings last week, we have two player of the week awards to hand out this week.
May 7 to 13
Lonnie Chisenhall (Third Baseman - Kinston)
.423 AVG (11-26), 8 R, 3 2B, 1 3B, 1 HR, 6 RBI, 2 BB, 3 K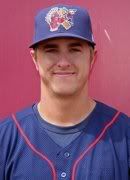 High-A Kinston third baseman Lonnie Chisenhall is having one heck of a sophomore season in the Indians organization. Still only 20-years old, he has adapted well to the very challenging Carolina League and has established his standing as one of the Indians top hitting prospects in the system. He is making hard, consistent contact and to the surprise of many so far he has shown a little more pop and an ability to drive the ball out of the ballpark than originally anticipated. To date, in 38 games he is hitting .316 with 7 HR, 34 RBI, and a .911 OPS. He also has 14 walks and 33 strikeouts in 152 at bats. While it would be nice to see him draw a few more walks, the at bat to strikeout ratio is a solid 5:1 which is quite good for a player his age in the Carolina League.
He was also awarded last week for his hot bat of late with his second Carolina League Player of the Week Award. For the week, he hit .533 (16-for-30) with 2 HR, 12 RBI, 12 runs scored and a slugging percentage of .900. It was the second time this year he was named the Carolina League Player of the Week as he first took home the honor for the week of April 20th - 26th.
Honorable Mentions:
Abner Abreu (OF - Lake County): .385 AVG (10-26), 6 R, 3 2B, 1 3B, 2 HR, 7 RBI, 0 BB, 6 K
Jose Constanza (OF - Akron): .414 AVG (12-29), 7 R, 1 2B, 0 3B, 0 HR, 3 RBI, 5 BB, 7 K, 3 SB
Nick Weglarz (OF - Akron): .400 AVG (8-20), 2 R, 2 2B, 0 3B, 0 HR, 9 RBI, 6 BB, 2 K
Andy Marte (3B - Columbus): .400 AVG (8-20), 1 R, 2 2B, 0 3B, 0 HR, 4 RBI, 1 BB, 1 K
Josh Tomlin (RHP - Akron): 2-0, 2.13 ERA, 2 games, 12.2 IP, 9 H, 3 R, 1 BB, 13 K
May 14 to 20
Paolo Espino (Right-handed Pitcher - Kinston)
0-1, 0.00 ERA, 2 games, 11.0 IP, 5 H, 0 R, 4 BB, 11 K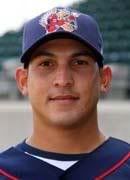 Raise your hand if you saw this coming from Espino. That's what I thought as not many hands are showing. What a terrific turn of events for Espino, a right-handed pitcher the Indians really like and who going into the 2008 season was one of their top young pitching prospects. He struggled through a 2008 campaign where he went 0-2 with an 8.49 ERA in seven starts for High-A Kinston before a shoulder injury sidelined him, and then when he returned late in the season he finished the year in the Low-A Lake County bullpen (2-0, 3.16 ERA, 19 games).
Espino has used that good finish in Lake County last year as a springboard into a successful start to the 2009 season so far. Also, more importantly, he is finally healthy again. He has pitched at three different levels so far this year, and in nine combined appearances at Double-A Akron, High-A Kinston and Low-A Lake County, he is 2-3 with a 3.34 ERA. More impressively, in emergency starting duty in Kinston because of a rash of injuries and call ups which have left the rotation decimated, he has filled in more than adequately where in three starts he is 0-1 with a 0.56 ERA (16.0 IP, 8 H, 5 BB, 13 K). His performance so far has put him back on the prospect radar, and he is a bullpen option to start considering again for the future.
Honorable Mentions:
Jordan Brown (1B - Columbus): .435 AVG (10-23), 3 R, 2 2B, 1 3B, 1 HR, 4 RBI, 1 BB, 1 K
Delvi Cid (OF - Lake County): .346 AVG (9-26), 4 R, 2 2B, 0 3B, 1 HR, 3RBI, 1 BB, 7 K, 2 SB
Jeanmar Gomez (RHP - Akron): 1-0, 0.00 ERA, 1 game, 8 IP, 4 H, 0 ER, 0 BB, 8 K
Vinnie Pestano (RHP - Lake County): 0-0, 3 saves, 3 games, 3.0 IP, 1 H, 0 R, 0 BB, 5 K
Kirk Saarloos (RHP - Columbus): 1-0, 2 games, 15.0 IP, 12 H, 4 R, 4 BB, 5 K
Director's Cuts
Indians Farm Director Ross Atkins had some things to say this week about right-hander Hector Rondon's move back into the starting rotation, left-hander Chuck Lofgren's continued resurgence, the emergence of right-hander Jeanmar Gomez, and the improved play by outfielder Nick Weglarz.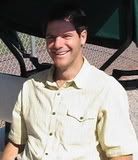 On Hector Rondon: "When we considered him as a bullpen option and talked about who the best arms are in the system who could help the major league team now, he was the clear choice. I think what we did was exhaust the process in thinking about is this best for the organization, and while we were considering that he was a viable candidate and a more immediate candidate having thrown out of a bullpen in a professional setting. It was two outings, and he pitched well and threw well and was better than his lined indicated. As we took time to further consider that while moving him and pitching him in the bullpen we also considered what it meant long term for him and what it meant long term for our organization and ultimately decided that Hector can help us in either role, be it starting or in relief as he continues to [work out of the starting rotation]. I think we are looking at it now from a more global perspective. By no means is he not a bullpen option. I think what he is now is just an option as a major league pitcher. Hector will continue his development, and we could see him at some point this year or next year, it is difficult to say. He has handled it exceptionally well, which was one of the reasons that we decided to try it because we knew he would be able to handle it and it wouldn't affect him negatively."
On Chuck Lofgren: "He really has been impressive. It doesn't happen all the time, but it happens at times in baseball. You look at cases like Dontrelle Willis where a guy can go from close to domination to struggling to get outs. That happened to Chuck Lofgren, unfortunately before he got to a major league environment. It still is a very difficult game, no matter if you are in Double-A or the big leagues. I think Chuck is back on track. He is in a much more athletic position to compete at the Double-A and major league level, and is very much back on the path to becoming a major league candidate."
On Jeanmar Gomez: "I think first and foremost the fact he is 21 years old in Double-A jumps out at you. He is right-handed, is extremely durable, and has been up to 94 MPH. He has really developed his secondary pitches. It is what player development is all about. You have guys who are two or three years younger than the league and you put them in situations to develop and have success and learn their strides along the way. A guy like Gomez if he were coming out of say Stanford would be a junior or senior in college after three years of collegiate performance. Now we have Gomez ready to compete in Triple-A next year and hopefully become a major league candidate. He is doing more than compete right now, he is dominating Double-A, but he has only had [four] starts. We are excited and happy for him, and he is definitely someone who could come onto the scene strong."
On Nick Weglarz: "Nick came into Double-A this year, and like with Beau Mills and Carlos Rivero and some of our other younger prospects there, it is a little bit of a correction. It is not quite the transition to the big leagues, but Double-A does bottleneck a little bit as that is where the best A-ball and collegiate prospects [go]. There is a slight adjustment there, and I think that is what he went through. I think with his experience as an amateur competing internationally in the Olympics, I think he corrected a little bit quicker than most and had arguably one of the best weeks in professional baseball last week. Plate discipline and power, we have talked about those things a lot, and those typically add up to production numbers. Wegz has been very patient with himself, with our hitting coordinator, our field coordinator, and sticking to an approach and it is paying off."
Gomez Is Picture Perfect
Wow, talk about riding the hot hand. Double-A Akron right-handed starting pitcher Jeanmar Gomez is sizzling and flat out dominating right now. In four starts with Akron, Gomez is 4-0 with a 0.31 ERA (29.0 IP, 9 H, 1 BB, 26 K). The scary part is he has gotten progressively better each time out, which is amazing when you consider he has not allowed a run in his last three

starts. Here are the lines from his four Akron starts, starting with his Double-A debut on April 30th to the perfect game he threw on Thursday May 20th (more on that in a minute):
April 30: 5.0 IP, 2 H, 1 R/ER, 1 BB, 5 K
May 9: 7.0 IP, 3 H, 0 R/ER, 0 BB, 5 K
May 14: 8.0 IP, 4 H, 0 R/ER, 0 BB, 8 K
May 21: 9.0 IP, 0 H, 0 R/ER, 0 BB, 8 K
In his May 9th start Gomez faced the minimum three hitters four times in his seven innings, allowed just three runners to get as far as second base, and delivered a first pitch strike to 21 of the 26 men he faced. In his follow up start on May 14th, he allowed just four singles and no walks, faced the minimum 15 hitters over the first five innings, and did not allow a runner to reach scoring position in any of his eight innings. Finally, on May 21st he pitched his way into history with a perfect game needing just 87 pitches to pitch the first perfect game in Akron history and the first in the minor leagues since 2007. He threw 75% of his pitches for strikes, with first pitch strikes to 21 of the 27 batters he faced. The only threat he encountered the entire day was in the 9th inning when outfielder Matt McBride saved the perfect game bid by diving and catching a ball in left field for the first out of the inning.
In his last six starts, which include his last two starts at High-A Kinston on April 20th and 25th, he is now 6-0 with a 0.21 ERA. In 42.0 innings he has allowed just one run, 15 hits, 4 walks, and has 35 strikeouts. Gomez is not considered a major league option this year, but he has certainly vaulted himself from a 15-25 level prospect to a potential Top 10 guy if he continues like he has this season. Really, the Indians couldn't be more pleased with the emergence of Gomez and Hector Rondon, as they now have a couple of good young pitching options to turn to next year, and in Rondon's case this year.
Hodges Ailing
Those who have been reading the Happenings for the past few years know that Triple-A Columbus third baseman Wes Hodges has been a staple in this column almost every week. This year, though, Hodges has been absent most of the year so far because of his slow start where in 27 games he is hitting .275 with 1 HR, 15 RBI and has a .689 OPS.

One of the more concerning signs in the early going has been the absence of any power from Hodges' bat. He hit his first home run of the season May 10th - his only home run this year - and has just eight doubles for a .382 slugging percentage. He just has not been able to drive the ball, and the culprit behind it has been a bout of tendonitis in his right shoulder which has plagued him really since the end of spring training.
To make matters worse, Hodges injured his right hand last Tuesday sliding into second base stretching out a single into a double. The injury put him on the disabled list and the team took precautions by having him see a hand specialist to ensure there was no structural damage. Everything came out okay with that visit to the hand specialist, and he just has a contusion to the bone in the palm of his hand.
The disabled list stint for Hodges could not come at a better time, as not only will he be able to rest and heal the hand, but he will also be able to have some down time for his bothersome shoulder and rehab it. This same sort of thing happened in 2007 for Hodges when he was with High-A Kinston at the time where a broken toe sidelined him briefly. It gave him time to slow down, catch his breath, and correct some issues he was having at the plate that got him off to a slow start offensively that year. When he came back, he took off, so the hope is the same happens again when he returns as expected in about two weeks.
"Big Red" On Fire

What a difference a month makes for the guy they call "Big Red". Double-A red-headed outfielder Nick Weglarz struggled in 19 games in April to hit only .089 (5-for-56) with 1 HR, 6 RBI and a .386 OPS. He also had 10 walks and 19 strikeouts. However, so far in 16 games in May he has had a reversal of fortune and is hitting .404 (21-for-52) with 3 HR, 20 RBI and a 1.200 OPS. In addition, he has a much healthier and Weglarz-like 11 walks to 8 strikeouts. Considering where he was with his numbers when the calendar flipped to May, his recent tear has improved his overall season numbers to .241 with 4 HR, 26 RBI and a .778 OPS.
Earlier this week, Weglarz was also named the Eastern League Player of the Week for the week ending May 17th. He is the first Akron player to win Player or Pitcher of the Week honors this year, which is amazing considering they have the best record in professional baseball. For the week, he hit .458 (11-for-24) with 3 2B, 1 HR, 6 runs scored, and had 8 RBI. He was the hero last Friday night for Akron as his three-run home run in the top of the eighth inning at Altoona was the deciding factor in a 5-3 victory. Overall, Weglarz is currently 8th in the league in RBI and 8th in walks. He currently is in the midst of a 13-game on-base streak.
Crowe Starting To Pick It Up
There is no doubt that Triple-A Columbus outfielder Trevor Crowe is disappointed to be back in the minors after spending about a month of the season with the big league club in Cleveland. After he was given a great opportunity to make the big league club

out of spring training when outfielder David Dellucci came up lame, he did not capitalize on it as he only hit .182 (6-for-33) with 0 HR, 4 RBI and a .462 OPS in 12 games with the Indians.
Crowe is an exciting player to watch because he does so many things, and he plays with a great passion. He's come a long way since he came into the Indians system in 2005 after being taken in the first round of the draft out of the University of Arizona. Initially he was very raw and mechanical, but over the past few seasons he has really grown as a player and added some finesse to his game. While up in Cleveland, Crowe developed some bad habits at the plate because he was trying too hard and needed to come down to Columbus and work through some mechanical issues in his swing. As a result, Columbus Hitting Coach Jon Nunnally has been working diligently with him almost every day to get him to use his legs more with his swing and also setting up properly. Crowe has shown signs of getting that rhythm back and his timing down as he is hitting .393 (11-for-28) in his last seven games. Overall, since coming down to Columbus, in 17 games he is hitting .263 (15-for-57) with 0 HR, 5 RBI and a .671 OPS.
Disappointed For Different Reasons
High-A Kinston outfielder Tim Fedroff has been sidelined with a hamstring strain which saw him get placed on the disabled list last Friday. The injury really came at a bad time as it cooled off a good start by the talented, speedy outfielder. Over his last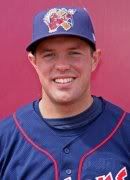 eight games prior to going on the shelf with the hamstring injury he only hit .200 (7-for-35), and the inability to drive the ball because of the injury had a big affect on his recent play and subpar performance at the plate. As a left-handed hitter, he has worked very hard this season on using the entire field and to date he was really doing a great job of that. He really has impressed with his ability to pound the ball the opposite way, which being able to hit the ball where it is pitched and go the other way is only going to help him as he moves further along in his professional career. To date he is hitting .286 (26-for-91) with 1 HR, 9 RBI, and a .792 OPS.
While Fedroff is disappointed to be on the Kinston disabled list, outfielder John Drennen can't be too happy to be in Kinston again for the fourth time in four years. Last week when first/baseman Matt McBride was promoted from Kinston to Double-A Akron, the struggling Drennen was reassigned to Kinston. It is hard for Drennen to be too upset by the roster move though, because most of this is from his own doing as he was only hitting .191 with 1 HR, 10 RBI and a .601 OPS in 21 games at Akron. This is coming off a 2008 Kinston campaign when he hit .235 with a .631 OPS. It has been a tough last few seasons for the former 2005 first round sandwich pick out of high school, but through it all Drennen remains upbeat and is still committed to figuring out his issues at the plate he has endured the last two years. He is currently working hard in the cages to make more consistent contact and maintain a consistent approach at the plate.
Gimenez Ready To Tie The Knot
Congrats are in order for Triple-A Columbus catcher and do everything player Chris Gimenez. Several players on the Columbus squad are set to get married this November, and Gimenez is one of them. Being involved in professional baseball and all the offseason workouts and programs, it does not offer a lot of down time to take a week or two off for a wedding and honeymoon, which is why so many players will be bunched together with their weddings this offseason.
""This is what you are supposed to do, but I wanted to get to a point where I was a little more financially able to do it," said

Gimenez in a recent interview. "It is kind of funny as I think there are like four guys getting married around [when I get married on November 7th]. Wes is getting married the 14th, Stephen Head I think is the 7th. Two guys are the same day as me and two other guys the week after, so there a lot right there."
Gimenez and his fianc
User Comments
No comments currently. Be the first to comment!