Minor Happenings: Haley Up To The Challenge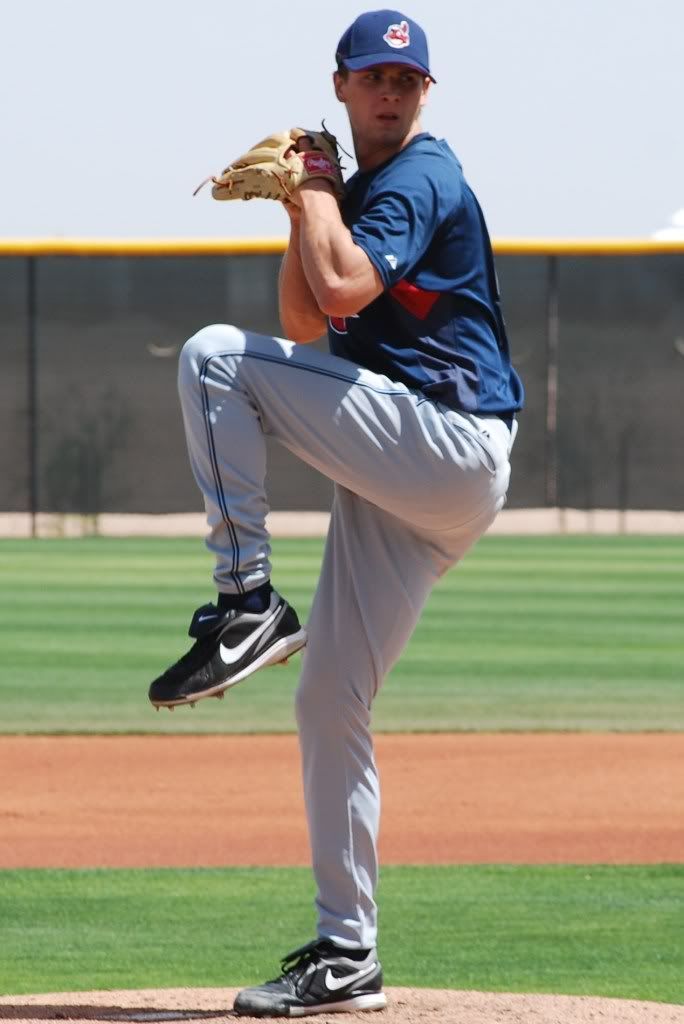 "Minor Happenings" covers the important developments and news in the Indians farm system. While most of the information in this report is from my own research and through interviews I have conducted with organizational personnel, some information in this report is collected and summarized from the various news outlets that cover each team.
This is part two of a large Happenings this week. Yesterday's piece was chock full of all kinds of goodies from Farm Director Ross Atkins, Lake County Pitching Coach Tony Arnold, Scouting Director Brad Grant, and all sorts of injury updates.
Be sure to also check out the radio interview that Paul Cousineau and I had on Thursday night with 2009 Indians 6th round draft pick 1B Ben Carlson as well as the esteemed Kevin Goldstein from Baseball Prospectus on our weekly radio show Smoke Signals. We talked with Carlson for about 15 minutes, and talked about a litany of Indians prospects with Goldstein for over 30 minutes. Check it out!

Onto more Happenings.....
Indians Minor League Player Of The Week
(for games from June 11 through June 17)
Trey Haley (Right-handed Pitcher - Lake County)
2-0, 2 games, 2.45 ERA, 11.0 IP, 4 H, 3 ER, 4 BB, 8 K
Low-A Lake County right-handed starting pitcher Trey Haley looks to be coming into his own, and continues to get better with each outing. The 6'3" 180-pounder came into the Indians organization last year as a 2nd round draft pick out of high school. He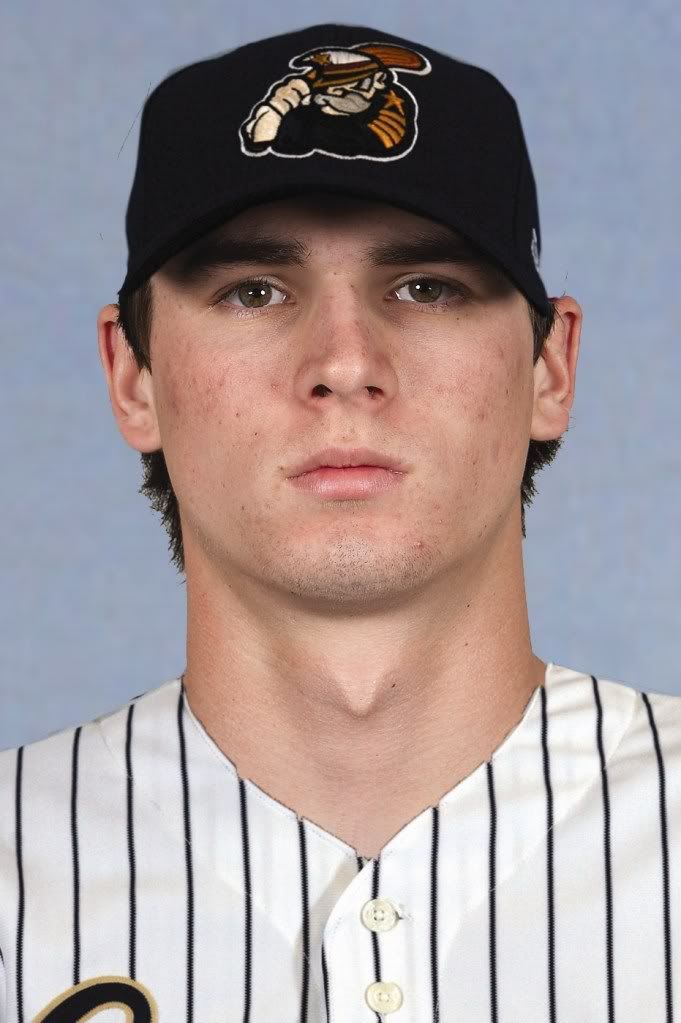 was considered someone who was extremely gifted with a powerful fastball that can sit in the mid-90s and top out in the upper 90s, but he was also very raw as a pitcher. With a lot of work in Instructional League in the fall along with even more work in spring training and extended spring training this March through May, the Indians used all that time to work on some things with his mechanics and delivery and just give him a better foundation with which to build on as he went into his first full professional season.
In his last start on Tuesday, Haley gave up two runs on two hits and a walk in the top of the first inning, but then shutout the opposition over his final five innings of work allowing just one hit and one walk. The key to his success has been his ability to more consistently throw strikes and command the zone. His power fastball and slider have been electric as in his most recent outing he sat 94-95 MPH and had eight 96s in there as well. He still needs to work on throwing strikes more consistently, but this is a part of his game which will continue to be worked on over the course of the next several seasons.
To date, Haley is 2-3 with a 5.47 ERA in six starts and has allowed 20 hits, 19 walks, and 17 strikeouts in 26.1 innings of work. His two starts this past week were very good, and show that maybe he is not as much of a project as originally thought. He will celebrate his 19th birthday on Sunday, so he is very young for the South Atlantic League. Nonetheless he is expected to be one of the anchors of the Lake County starting rotation from here on out until the end of the season.
Honorable Mention:
Matt McBride (OF - Akron): .375 AVG (6-for-16), 3 R, 3 2B, 0 3B, 2 HR, 8 RBI, 1 BB, 2 K
Beau Mills (1B - Akron): .421 AVG (8-for-19), 3 R, 3 2B, 0 3B, 0 HR, 6 RBI, 3 BB, 3 K
Lucas Montero (OF - Kinston): .320 AVG (8-for-25), 5 R, 2 2B, 1 3B, 0 HR, 1 RBI, 3 BB, 3K, 1 SB
Previous Winners:
06/04 to 06/10: Michael Brantley (OF - Columbus)
05/28 to 06/03: Donnie Webb (OF - Lake County)
05/21 to 05/27: Jordan Brown (1B/OF - Columbus)
05/14 to 05/20: Paolo Espino (RHP - Kinston)
05/07 to 05/13: Lonnie Chisenhall (3B - Kinston)
04/30 to 05/06: Nick Weglarz (OF - Akron)
04/23 to 04/29: Matt McBride (1B - Kinston)
04/16 to 04/22: Eric Berger (LHP - Kinston)
04/08 to 04/15: Kelvin De La Cruz (LHP - Kinston)
Drennen Starting To Heat Up
Since rejoining Double-A Akron from High-A Kinston on June 1st, outfielder John Drennen has been a completely different hitter hitting .328 (19-for-58) with 2 HR, 16 RBI, and a .974 OPS in 16 games. That is a complete reversal in his performance in his first stint with Akron earlier in the year when he hit .191 (13-for-68) up until May 11th when he was shipped back to Kinston.

Overall, in 54 combined games at Kinston and Akron he is hitting .259 (49-for-189) with 3 HR, 31 RBI, and a .780 OPS.
On June 9th he arguably had his best game in two years when he had the game-winning hit with a two-run home run in the bottom of the 8th inning and finished the game 3-for-3, was hit by a pitch, hit a double and home run, had 3 RBI, and scored 1 run. He fell a triple short of the cycle, something no Akron player has done in six years.
"I think it is just getting into a flow, seeing a good pitch and hitting it, and not missing it," said Drennen about his recent run of success. "I think that has been one of the biggest things for me."
Drennen the past two years has often found himself overmatched at the plate, which happens sometimes, especially if a player may have plateaued from a talent standpoint. But, it looks like he is making one last push to prove he belongs in Double-A and can still improve as a player and maybe someday realize that dream of being a big league ballplayer. He has shown more power and is starting to pound the gaps and lines like he did when he first broke into the system during his first full season in 2006. That line drive, gap-to-gap approach that the Indians loved when they drafted him has returned, now it is just a matter of how long it will stay.
"I'm basically just getting in the box and trying to see ball - hit ball," said Drennen about some of the adjustments he has made recently. "I have a tendency to chase pitches, and just kind of need to narrow that zone down and get a good pitch to hit and put a good swing on it. Make sure I know that when I am in the box I am ready to hit that pitch in the zone."
Drennen has spent the better part of his career at High-A Kinston, playing there for two full seasons in 2007 and 2008 and parts of the 2006 and 2009 seasons. Being stuck there for so long has not discouraged him, even after he hit rock bottom from a performance standpoint last year when he hit .235 with 3 HR, 39 RBI and a .631 OPS. He has worked to improve and do what it takes to get to the next level and reassert himself as one of the Indians better outfield prospects.
"You just gotta plug on," said Drennen. "I wanna look back and say I left it all out on the line and did what I could do. You know you can play the game as you have played it your whole life. You learn a lot from failure, but today is always a new day."
Meyer Finally An Aero
It was a long time coming, but Double-A Akron left-hander Matt Meyer finally got the call and was moved up from High-A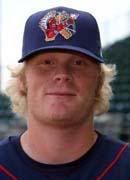 Kinston to Akron on June 6th. When camp broke this spring Meyer was very disappointed to return to Kinston for the third season in a row, especially after he had a solid season there last year going 4-2 with a 4.23 ERA in 42 games (55.1 IP, 48 H, 29 BB, 61 K).
The Indians informed him he was going back to Kinston to continue to work on improving his command, and to Meyer's credit he did not let the disappointment creep into his performance and he actually went out and made the adjustments needed to move up to Akron. In 19 appearances at Kinston, he was 2-1 with a 3.49 ERA and in 28.1 innings had allowed 19 hits, 9 walks, and had 25 strikeouts. His overall numbers don't show how dominating he was in Kinston, as most of the damage against him came in his first four outings (5.2 IP, 7 ER) while in his last 15 outings he had a 1.59 ERA (22.2 IP, 4 ER). Since coming to Akron, in four games he is 0-0 with a 3.00 ERA (3.0 IP, 1 H, 3 BB, 2K).
Meyer is being groomed as a left-on-left specialist, and getting lefties out was a strength for him in Kinston (.171 AVG, .456 OPS). Now that he is in Akron he will get more opportunities to matchup with left-handers since this is rarely done in the lower levels of the minors. He gets a lot of movement on his pitches, and his sidearm delivery and funky hitch in his follow through create a lot of deception which makes it hard for left-handers to pick up the ball against him. When he does face a right-hander, he has been working on throwing a two-seam fastball in order to keep the ball down and away from them and force them to pound the ball into the ground. Throwing strikes consistently will probably always be a problem for him, but with his size at 6'4 and 210-pounds along with his stuff he has a chance to maybe someday make a major league bullpen.
Opportunity Knocks For Arnal
He may be an afterthought by most fans, completely unknown by many others, and just an organizational player to the Indians, but Double-A Akron utility player Cristo Arnal is having a nice season to date and showing his value as a utility player. His

career path has seen him jump all over the Indians affiliate map the past few seasons, having played several games at every full season level from Triple-A down to Low-A over the past three seasons. This year he has played in three games at Triple-A Columbus, 13 games at High-A Kinston, and 23 games at Akron and along the way has combined to hit .316 (37-for-117) with 1 HR, 10 RBI and a .784 OPS in 39 games.
He has always been used as a bench player filling in as needed to give a regular a day off or moving up a few levels as an emergency option. But given the chance to play this year he has performed well and made the most of it. He got a shot to play more regularly when Akron second baseman Josh Rodriguez went down with a hamstring injury several weeks ago, and has done a good job getting on base and playing solid defense. He has virtually no power to speak of, but has proven to be a tough out having struck out just 10 times in 117 at bats this year. He had the game of his life on June 1st when he went 5-for-7 with an RBI. He can play almost anywhere on the field as he has logged in time at first base, second base, third base, shortstop and the outfield. Heck, he has even made two appearances as a reliever. His defense will always be his hallmark, but whether or not he can hit will decide if he can maybe one day make a major league career out of being a utility player. He's off to a good start.
Single-A All Stars
The Carolina League and South Atlantic League All Stars will be on full display early next week when their respective league All Star games are played. At High-A Kinston, the Indians will be sending three representatives to the Carolina League vs.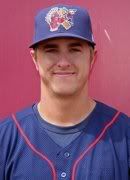 California League All Star game on June 23rd in in Lake Elsinore, CA. Third baseman Lonnie Chisenhall, second baseman Cord Phelps and left-handed starter Eric Berger were selected to the team. Chisenhall is expected to be the starting third baseman for the Carolina League All-Stars, and to date is hitting .282 with 13 HR, 51 RBI, and an .857 OPS. Second baseman Cord Phelps is returning to his home state as a utility infielder selection for the Carolina League All Stars, and to date is hitting .267 with 1 HR, 28 RBI, and a .772 OPS. Last, California native (born in North Carolina) left-hander Eric Berger is the other selection, and to date is 4-5 with a 2.33 ERA.
Over at Low-A Lake County, two players were selected to take part in the South Atlantic League All Star game which is to be played in Charleston, WV on June 23rd. Second baseman Karexon Sanchez and right-handed starting pitcher Alexander Perez have been selected to the Northern Division Team. The one glaring omission is outfielder Abner Abreu who leads the team in almost every category, though did not get hot until the start of May so it probably hurt his stock some. Plus, with 16 teams in the league it is hard to place more than 1-2 players on the All Star roster.
Draft Signings Update
The Indians to date have signed 17 of their 50 picks from the 2009 First-Year Player Draft, including 12 of their first 16. Here are the 17 signings to date:
3rd round pick RHP Joe Gardner (UC Santa Barbara)
4th round pick INF Kyle Bellows (San Jose St)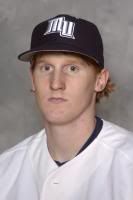 5th round pick RHP Austin Adams (Faulkner U)
6th round pick 1B Ben Carlson (Missouri St)
8th round pick RHP Cory Burns (Arizona)
9th round pick RHP Preston Guilmet (Arizona)
10th round pick RHP Brett Brach (Monmouth)
11th round pick LHP Kirk Wetmore (Bellevue CC)
12th round pick RHP Joseph Colon (Puerto Rico CC)
14th round pick SS Kyle Smith (Cal Poly)
15th round pick LHP Mike Rayl (Palm Beach CC)
16th round pick RHP Dale Dickerson (Nicholls St)
19th round pick LHP Nick Kirk (Northern Iowa)
23rd round pick LHP Daniel Jimenez (John A Logan College)
27th round pick RHP Tyler Sturdevant (New Mexico St)
33rd round pick INF Chris Kersten (La Tech)
48th round pick LHP Vidal Nuno (Baker U)
With North Carolina being eliminated on Thursday night from the College World Series, negotiations with top pick RHP Alex White are expected to heat up right away. It should be noted that while signing him is a high priority for the Indians, getting him into the organization right away is not. Due to his high innings count this year at North Carolina he will likely be shutdown, or just make a handful of appearances late in the season at Mahoning Valley or Lake County just to get his feet wet.
7th round pick OF Jordan Henry (Ole Miss) had arrangements made to meet with club officials this week to hammer out a deal. No word yet on how those talks have gone, but the Indians expect to sign all of their top 10 picks. 13th round pick RHP Jeremy Johnson (Washington St) likely will sign, and 18th round pick C Dwight Childs is supposed to sign soon as well. 22nd round pick RHP Merrill Kelly is uncertain whether he will sign, 30th round pick 3B Bryson Smith is having or just had an unknown surgery so no word yet on the extent of it, what it was, or how it has affected his signing status.
Here are some of the players who the Indians will be watching play summer ball as summer draft-and-follows:
Cape Cod League: 21st round pick OF Jeff Rowland, 31st round pick 2B Raynor Campbell, and 39th round pick 3B Brian Hernandez
Alaska League: 43rd round pick OF DJ Gentile
Other Summer Leagues: 24th round pick RHP Michael Hamann, 25th round pick RHP Blake Hauser, 38th round pick RHP Robert Sabo
The Indians will be following all of these players this summer and look to make a deal with some of them close to the August 15th signing deadline.
Affiliate Notebook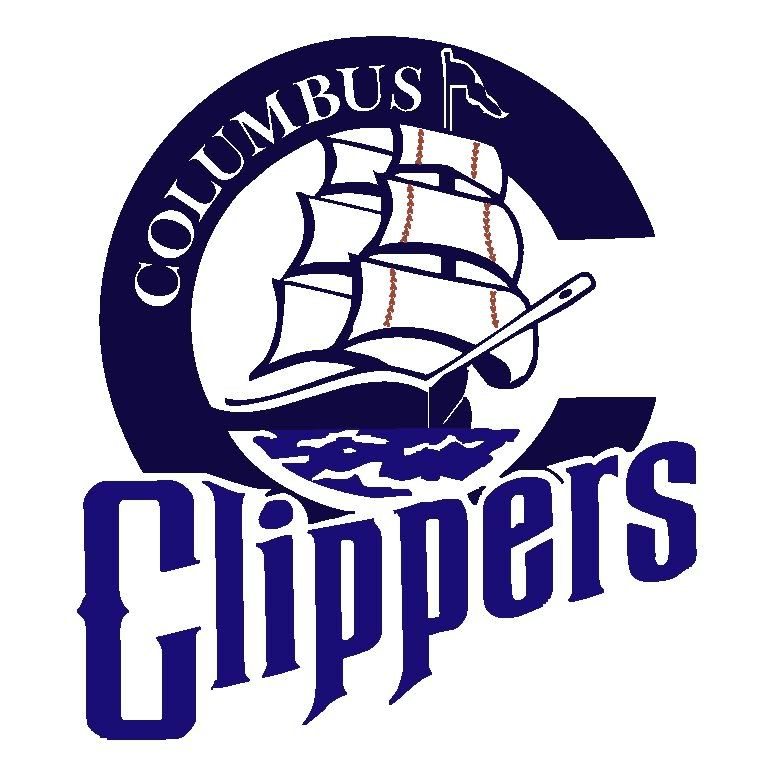 Columbus Notes (32-36, 2nd place, 5.5 GB): Left-hander Chuck Lofgren has put up quality starts his last three times out. In four starts with Columbus, he is 2-2 with a 3.75 ERA. Prior to joining the Clippers, he was leading the Eastern League with a 1.48 ERA in eight starts for Double-A Akron. ... After playing in only six games during April, Andy Marte has taken over as the everyday third baseman for Columbus since Wes Hodges injured his shoulder on 4/28. He is currently hitting .294 with 7 HR, 32 RBI and a .792 OPS in 51 games. ... The Clipper bullpen has been magnificent in June, posting a 1.64ERA through the first 16 games (55.0 IP, 10 ER). That has pulled their collective ERA down to 3.82, nearly a run better than the starters' 4.73. Right-hander Vinnie Chulk has led the charge since assuming the closer role, throwing 5.0 scoreless innings in five games, notching a win and three saves in three opportunities (4 H, 4 K). Right-hander Masa Kobayashi has also had five scoreless games (5.0 IP) while picking up a win. Newly acquired Mike Gosling had allowed 1 ER in 8.0 IP in his three games this month (1.13 ERA) before being called up to Cleveland on Friday. ... While the bats have been somewhat cold of late, the Clippers remain the top hitting club in the International League hitting (.278). On the flip side, the Clippers pitching has the second worst ERA in the league (4.42). They also lead the league in both hits (616) and hits allowed (641).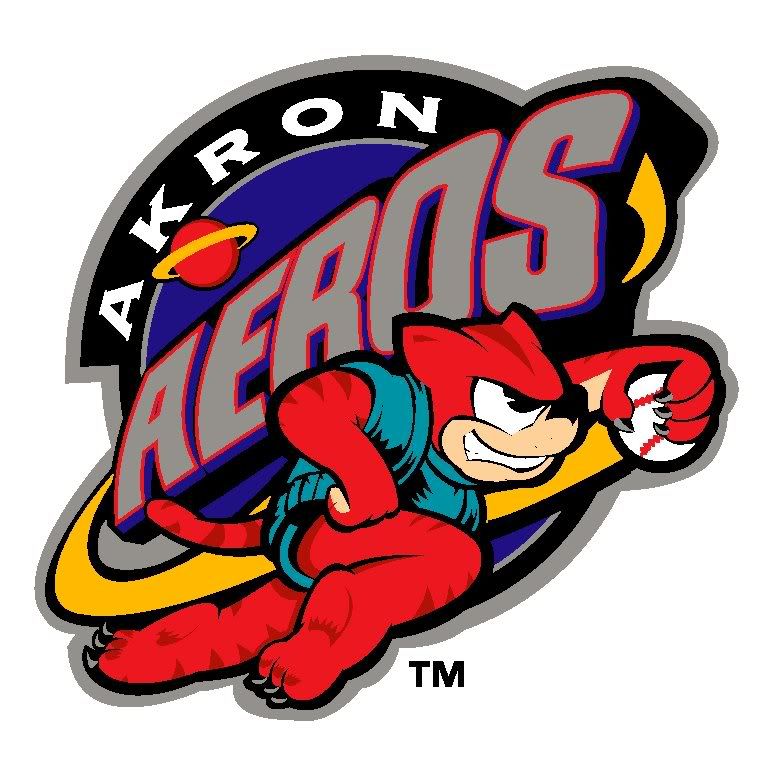 Akron Notes (43-22, 1st place, 5.5 GU): A little over a week ago on June 10th, Double-A right-hander Jeanmar Gomez had his best outing since tossing a perfect game on May 21st as he threw six shutout innings and allowed one hit, one walk, and had five strikeouts. This was much better than the three outings he had after the perfect game allowing 15 earned runs on 27 hits in just 16.0 innings for an 8.44 ERA. On the season he is now 8-4 with a 2.89 ERA in 13 combined starts at Kinston and Akron (81.0 IP, 62 H, 14 BB, 63 K). ... Last Friday, Aeros Manager Mike Sarbaugh earned his 400th career win in his 687th game as a manager in the Indians minor league system. Sarbaugh, who has never had a losing season in five previous seasons as a manager, is now 400-287 in his career for a .582 winning percentage. He has won championships with Mahoning Valley in 2004 and Kinston in 2006. ... Right-hander Brian Grening was very impressive in his Double-A debut on June 6th as he worked three scoreless innings of relief allowing just a single. He retired the final seven hitters he faced and notched three strikeouts in his first action of the year after starting the season in extended spring training. In his followup performance on June 10th, he went a scoreless inning. It was short-lived, however, as he was only added to the Akron roster temporarily and was reassigned to the Mahoning Valley roster this week. ... Right-handed reliever Vinnie Pestano leads the Eastern League with 18 saves (21 opportunities). On the season he is 2-1 with a 3.28 ERA in 25 games, and in 24.2 innings has allowed 20 hits, 9 walks, and has 20 strikeouts. He leads the Cleveland Indians player development system and is 4th in all of the minor leagues in saves. ... Right-handed reliever Erik Stiller has been one of the key cogs in the Aeros bullpen this season. In his last eight appearances the former Princeton standout has allowed only four hits and one run in 14.0 innings, while striking out 10 and walking only six. After a brief stint as a starter while right-hander Hector Rondon was moved to the bullpen, Stiller has rediscovered his comfort zone in the bullpen as he is now 4-0 with a 2.67 ERA in 16 games as a reliever compared to an 0-3 record and 8.18 ERA in four starts.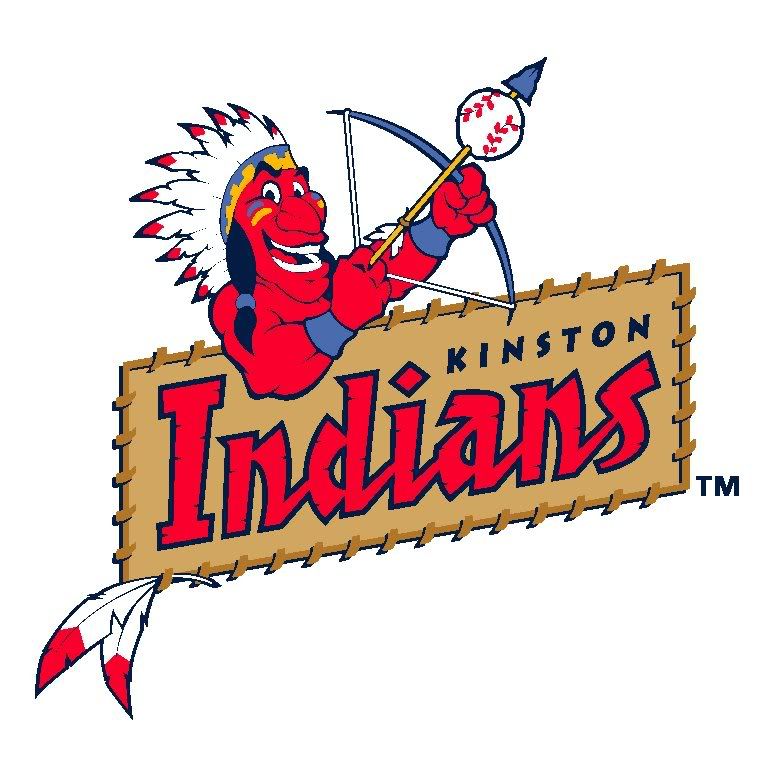 Kinston Note (25-41, 3rd place, 12.0 GB): Kinston has added 26-year-old Ole Sheldon to its roster after sending first baseman Nate Recknagel back to Low-A Lake County. Sheldon was previously with the St. Paul Saints of the Independent League. The first baseman hit .340 with six homers and 19 RBI in 30 games during his first month with the Saints. In just 106 at bats, he scored 22 runs, ripped seven doubles, and slugged .575 with an on base percentage of .444. He leaves the Independent League tied for third in homers, fourth in slugging and eighth in average. Sheldon was a 14th round selection by the Houston Astros in 2004 and reached as high as Double-A Corpus Christi in 2008. He was released by the Astros in March and the Saints signed him as a free agent April 2. ... On Sunday, left-handed pitcher Ryan Miller had an interesting outing in relief. In the sixth inning he walked five, struck out three, threw a wild pitch and committed a balk in the inning, and Lynchburg scored twice without so much as putting the ball in play. Miller threw 35 pitches in the sixth inning, his only inning of work. He has walked 23 batters in 17.2 innings this season at Kinston. ... Kinston is now in their 23rd season as High-A affiliate in the Cleveland Indians organization, which currently is the longest affiliation of any team in the Carolina League. Kinston has put together quite an impressive run during their 22 full seasons as a member of the Cleveland Indians organization: 49 Carolina League End of Season All-Stars, 18 winning seasons, 16 playoff appearances, 11 Southern Division Championships, 9 Carolina League Managers of the Year, 6 Carolina League Pitchers of the Year, 5 Carolina League MVP's, 5 Carolina League Championships (1988, 1991, 1995, 2004, 2006). Over the last 16 seasons Kinston has the best winning percentage of any team in Minor League Baseball. ... Kinston is in the midst of a seven game losing streak, having lost 15 of their last 18 games. Starting May 10th, when Kinston was in first place in the Southern Division, the K-Tribe has had separate six, seven and eight game losing streaks. Since May 10th Kinston is 8-27.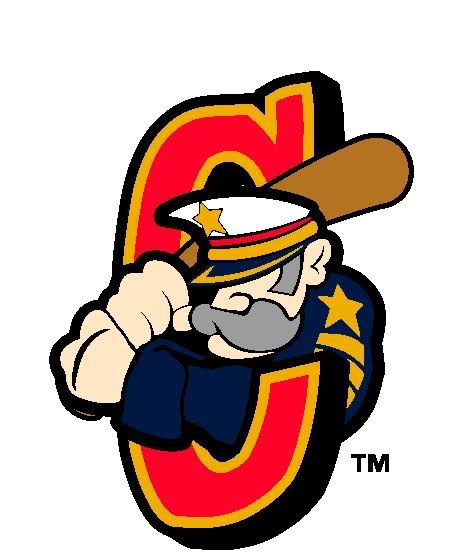 Lake County Notes (30-35, 7th place, 10.5 GB): Last Friday, left-hander T.J. House suffered yet another loss and dropped to 1-7 on the season. However, his win-loss record is an example why a pitcher's record is often a poor reflection on how well (or bad) a pitcher is actually performing. House has been very good this season, but has not gotten very good support behind him defensively or at the plate offensively. He was masterful his last time out on Wednesday going seven shutout innings and in 13 starts this year is now 2-7 with a 2.74 ERA (69.0 IP, 55 H, 24 BB, 58 K). ... Left-hander Chris Jones' 2009 Captains debut came about two weeks ago, and so far in three appearances he has pitched very well going 1-1 with a 1.38 ERA. In 13.0 innings he has allowed 10 hits, 7 walks, and has 11 strikeouts. ... Last Saturday, first baseman Chris Nash hit the first inside-the-park home run in franchise history. I actually was there to witness it firsthand, and it was truly an exciting moment. To date, Nash is hitting .240 with 3 HR, 31 RBI, and a .650 OPS in 55 games. ... Fast rising 19-year old outfield prospect Delvi Cid continues to impress at the plate, and in 30 games with the Captains is now hitting .314 with 1 HR, 13 RBI, 12 stolen bases and a .771 OPS. ... Outfielder Abner Abreu is hitting .296 with 7 HR, 30 RBI, and a .821 OPS in 62 games. ... Right-hander Alex Perez is 5-2 with a 2.88 ERA in 12 starts, and in 65.2 innings has allowed 51 hits, 19 walks, and has 63 strikeouts.

Short-Season League Notes: Short season leagues are getting under way over the weekend. Last night, the Indians short-season Single-A affiliate in Mahoning Valley opened their season with a 6-5 victory. ... The Indians other stateside short-season affiliate the rookie level Arizona League Indians open up play on Sunday June 21st on the road against the Arizona League Rangers at 7:00 p.m. PST in Surprise, AZ. ... The Indians other short-season league team, the rookie level Dominican Summer League Indians, have been playing since May 30th. ... Right-handed pitcher Sandy Mendez was recently released.
User Comments
No comments currently. Be the first to comment!