Minor Happenings: Herrmann Shows Progress In Bullpen Role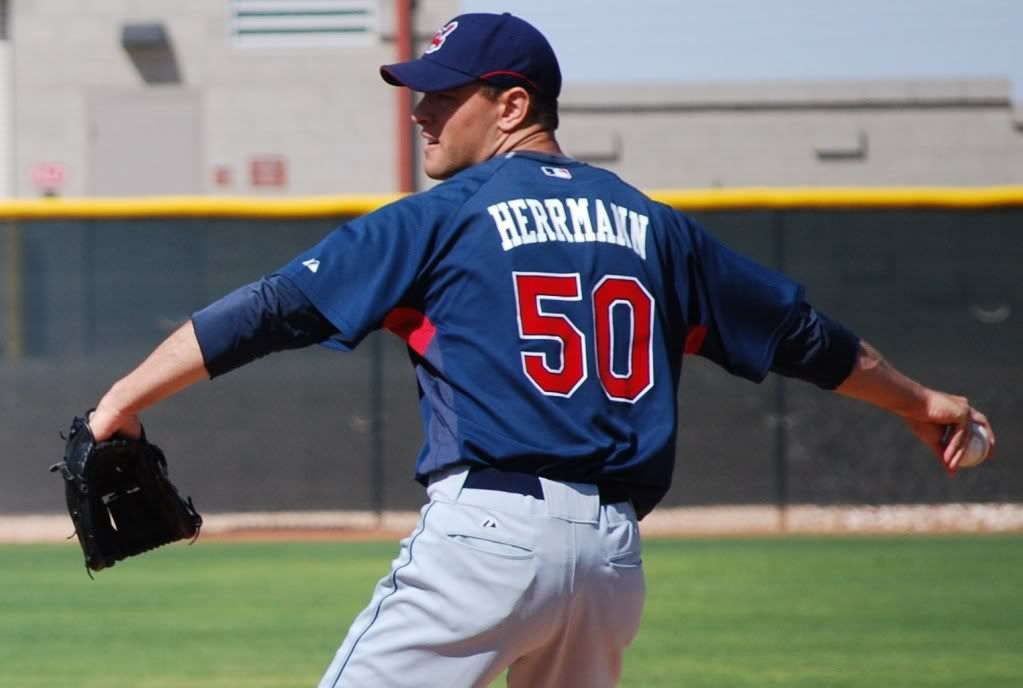 "Minor Happenings" covers the important developments and news in the Indians farm system. While most of the information in this report is from my own research and through interviews I have conducted with organizational personnel, some information in this report is collected and summarized from the various news outlets that cover each team.
I'm in the middle of a four affiliates in nine days stretch where I will see Mahoning Valley, Lake County, Kinston and Akron all in action over the next week. I was in Mahoning Valley on Wednesday and provide some thoughts on that visit below, and will be in Akron on Saturday night to see right-hander Jeanmar Gomez in action, Lake County on Sunday to see right-hander Trey Haley, and then in Kinston next Friday. In fact, I will see Kinston several times in the coming weeks as I will see them in Kinston next weekend, the following weekend in Myrtle Beach, and then three weeks later in Wilmington, DE.
For those that missed them, I wrote a piece on helium prospect outfielder Delvi Cid and right-hander Mike McGuire this week. I have several other pieces in the pipeline coming on guys I have recently talked to in Chris Jones, Marty Popham, Clayton Cook, Jordan Henry, Chun-Chen, Vinnie Pestano, Jerad Head, and Nick Weglarz.
To get breaking news as it happens, be sure to follow me on Twitter. Also, check out a friend of the feather Josh Kusnick's Twitter page to follow what he is up to. For those that do not know, he is the agent for Tribe outfield prospect Michael Brantley as well as many other players around baseball.
I was on the radio on Friday morning on SportsTalkCleveland.com's morning show "The Leadoff" hosted by T.J. Zuppe. For those that missed it and are interested in hearing it, I will post the link to a podcast of the interview on my blog when it comes available. I will also be on STO's "Minor League Magazine" show in two weeks (August 4th).
Onto the Happenings...
Indians Minor League Player Of The Week
(for games from July 9 through July 15)
Matt McBride (Outfield - Akron)
.500 AVG (10-for-20), 7 R, 5 2B, 0 3B, 4 HR, 8 RBI, 0 BB, 1 K
All of the recent injuries and promotions are starting to show in the win-loss column for Double-A Akron, and they lost their last five games heading into the All Star break. Outfielder Matt McBride did all he could though to help his team get a win and was

pretty much a one-man wrecking crew at the plate last week. With outfielder Nick Weglarz and catcher Carlos Santana out for most of the week, Akron needed someone to pick up the slack offensively and boy did McBride ever do that.
McBride's performance came in a shortened week because of the All Star break, but in five games he still hit a sizzling .500 and all but one of his ten hits went for extra bases. He homered in four of the five games, and had at least one RBI in every game but one. His five-game tear at the plate saw his Akron batting average jump 29 points from .226 to .255 and his slugging percentage jump 108 points from .339 to .447. In 83 combined games at Kinston and Akron this year, McBride is hitting .315 with 13 HR, 70 RBI, and an .893 OPS. His assault on Carolina League and Eastern League pitching this year and his comeback surge is starting to look eerily similar to the one outfielder Ryan Goleski had in 2006 that catapulted him into roster consideration for the big leagues and eventually being taken in the Rule 5 Draft.
I not for McBride's red-hot bat in Akron, it should be noted that the Player of the Week honors would have certainly gone to High-A Kinston right-hander Alexander Perez who has been sensational in his first two starts for Kinston since being promoted. Perez has done well to live up to the hype coming into the season as the next big time Latin pitching prospect in the organization. To date, in 17 combined starts between Low-A Lake County and Kinston he is 6-4 with a 2.72 ERA (96.0 IP, 80 H, 26 BB, 87 K).
Honorable Mentions:
Chuck Lofgren (LHP - Columbus): 1-0, 1 game, 0.00 ERA, 7.0 IP, 2 H, 0 R, 1 BB, 6 K
Alexander Perez (RHP - Kinston): 1-0, 2 games, 0.69 ERA, 13.0 IP, 11 H, 1 ER, 2 BB, 11 K
Matt Langwell (RHP - Lake County): 0-0, 3 games, 1.35 ERA, 6.2 IP, 5 H, 1 R, 1 BB, 4 K
Jason Smit (OF - Mahoning Valley): .310 (9-for-29), 2 R, 2 2B, 0 3B, 0 HR, 4 RBI, 1 BB, 2K, 1 SB
Chris Kersten (3B - AZL Indians): .450 AVG (9-for-20), 5 R, 2 2B, 0 3B, 0 HR, 2 RBI, 2 BB, 5 K
Previous Winners:
07/02 to 07/08: Marty Popham (RHP - Mahoning Valley)
06/25 to 07/01: Andy Marte (3B - Columbus)
06/18 to 06/24: Nick Weglarz (OF - Akron)
06/11 to 06/17: Trey Haley (RHP - (Lake County)
06/04 to 06/10: Michael Brantley (OF - Columbus)
05/28 to 06/03: Donnie Webb (OF - Lake County)
05/21 to 05/27: Jordan Brown (1B/OF - Columbus)
05/14 to 05/20: Paolo Espino (RHP - Kinston)
05/07 to 05/13: Lonnie Chisenhall (3B - Kinston)
04/30 to 05/06: Nick Weglarz (OF - Akron)
04/23 to 04/29: Matt McBride (1B - Kinston)
04/16 to 04/22: Eric Berger (LHP - Kinston)
04/08 to 04/15: Kelvin De La Cruz (LHP - Kinston)
Herrmann Up To Bullpen Challenge
Up until a couple of months ago, Triple-A Columbus right-handed pitcher Frank Herrmann was always a starter. Prior to this season, in his three-year career (2006-2008) he had made 78 appearances (all starts) and was 26-19 with a 4.02 ERA. He made five starts at the beginning of this season in a return trip to Double-A Akron (2-1, 2.93 ERA) before being promoted to Columbus in early May where he was moved to the bullpen. The Indians have a need for pitching both in the rotation and bullpen, so Herrmann can fill either role at some point, but for now he is concentrating on the transition to being a reliever.
"There is not necessarily a drawn out plan, but I think it is pretty wide open right now," said Herrmann about his pitching role in a recent interview at Huntington Park. "As far as I know I am staying as a reliever which is fine with me as it is something I am kind of getting used to. I [have started to] throw in back to back games for the first time and I feel great."
With the move to the bullpen, Herrmann's velocity may creep up a little from the 91-93 MPH he sat at as a starter. Also his ability to work quick pitching to contact and piling up groundball outs with his sinker may translate well to a bullpen role. His biggest need - be it as a starter or reliever - is that strikeout pitch. The ability to put hitters away is what has always kept him out consideration as a high level prospect, but the recent development of a split-finger may help change that.
"I am working on a split-finger fastball right now, so it is kind of one of those things where it is not really about my numbers [here in Columbus], but my development," said Herrmann. "Even at this level, which is pretty rare because at the Triple-A level it is usually more about how you produce, but [learning a new pitch] and being changed into a reliever it is kind of a different situation than for most guys. My sinker is a hard fastball. It is not a pitch that will strike out a lot of people, but you get a lot of groundballs with it. A splitter is more of a pitch you can throw 0-2 and 1-2 as a strikeout pitch. I am a guy who does not walk a lot of people, but if my strikeouts could go up I think it would definitely help me a lot. Refining my slider and getting a good split would be great for me."
Herrmann had never thrown a split-finger before picking it up two months ago, and so far the development of the pitch has gone well. The focus on developing that pitch is a big reason he has yet to get a call to Cleveland and it is just another example that there is often more going on behind the numbers that explains why a pitcher is not being promoted. But even though he is still working on that put away pitch, he won't change his approach of pitching to contact early in counts.
"It's hard to hit," said Herrmann. "Everybody knows that, so if you put the pressure on the offense and keep your defense involved you are going to be in a better position. You make the other team string together two or three hits to score rather than walking guys and putting yourself in bad counts. For me pitching to contact is the only way to pitch at this point."
With the second half now underway, Herrmann could be in line for a bullpen spot in Cleveland at some point this season and if not he will be in strong consideration for a roster spot in the offseason. For now his focus is on doing what he needs to do to finish himself off in order to be well prepared for that big league opportunity whenever it comes.
"I just need continue to work on my splitter and slider because my fastball is right where I want it to be," said Herrmann. "Obviously you would like to throw harder if you can, but my velocity feels good. I just want to continue to work on my out pitches. When I first got here I did not strike anybody out for the first ten innings, but since then I have been around one an inning which is right where I would like to be. I want to be in a position where Torey is using me in key situations and close games. If your manager is picking you and trusting you in those situations, there is no greater compliment than that."
Streakin' Chisenhall
High-A Kinston third baseman Lonnie Chisenhall is currently in the midst of a 16-game hitting streak. Typically a player enjoys a boost to their batting average and other statistics during such a long streak, but he is only hitting .317 (20-for-63) during the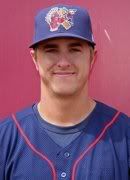 stretch. In 12 of the 16 games he has had just one hit, and in the other four games he has had two hits. On the season he is now hitting .289 with 15 HR, 62 RBI and an .879 OPS in 81 games.
Really though, Chisenhall's current hitting streak is an example of his consistent approach day in and day out. His swing never changes, and he rarely gets into a funk or extended hot streak because he is always so consistent at the plate. It is his third hitting streak of 11 or more games this season, as he had streaks of 11 and 12 games earlier in the year. He also has 22 multi-hit games this season which leads the team, and he has not gone more than two straight games without a hit with just four back-to-back hitless games all season.
Also, thanks to an e-mail on Wednesday morning from Jay Levin over at the excellent Let's Go Tribe site, he asked if Chisenhall's consecutive errorless streak was still alive. I had not been aware of the errorless streak, but after researching it found that it in fact it was still alive and had reached 27 games. Of course, like so often seems to happen when a TV/radio announcer makes mention of a streak it went caput quickly as he had an error in later that night, his first error in 28 games. Now, a 27-game errorless streak is not all that impressive and errors alone don't tell the whole story how a player is performing defensively; however, when you consider that Chisenhall had 19 errors in his first 52 games - about one every 2.5 games - but in the next 27 games he has none, it is noteworthy and good to see.
As many know, Chisenhall made the switch from shortstop to third base this year, a process that started at the end of last season when he went to the Instructional League in mid-September. Over the course of the past nine months he has transitioned well to the new position, and while there were some speed bumps along the way as evidenced by the high error totals the first two months of the season, the sudden drop in errors over the last five weeks shows he is adapting well to the new position. This is of no surprise as the Indians have said all year that he continues to get better every day at third base and they believe he can become an above average defender there, but it's nice to see some numbers help support what they are saying.
In some ways, Chisenhall is having a breakout year. Not so much as a prospect as he was a first round pick last year and was a Top 10 rated prospect in most publications coming into the season. Yet there was some unknown in how well he would handle the change to third base and how much power he would show in his bat, and with his performance to date he has gone from a very good prospect to an elite level prospect. Baseball America backs this up as they recently placed him in their mid-season Top 50 Prospect ranking, and the same pretty much came from Kevin Goldstein himself in an interview Paul Cousineau and I did with him on Smoke Signals a few weeks back.
Chisenhall's 15 home runs to date have surprised nearly everyone inside and outside the organization. Going forward it should not be expected that he will continue to put up high home run totals the rest of his minor league career and potentially in the big leagues, but baseball people throughout the game are just in love with his swing. With the way he maintains a consistent bat path and how the ball jumps off his bat he should always pile up a lot of extra base hits be it doubles or home runs.
On top of all this, Chisenhall was a Carolina League All Star and won the Home Run Derby contest a few weeks back. So, he is riding high at the moment. Given that he is producing at the plate, playing very good defense, and no one is really blocking him at third base at Double-A Akron, it is very likely he will get a call to Akron at some point in the second half. With Akron looking destined for a playoff appearance while Kinston is starting to look like a long shot for the playoffs, my guess is we see him promoted to Akron for at least their final 20-30 games of the season and he participates in the playoffs with them.
Oh Henry!
I was in Mahoning Valley on Wednesday night and got my second look at a lot of the Indians 2009 draftees. Right-hander Kyle Smith made his second professional appearance and pitched five solid innings allowing two earned runs on five hits, one walk and did not record a strikeout. He used a pitch to contact approach with two quick innings of work to start the game, but he ran into some trouble in the third and fourth inning with some hard hit balls and poor defensive play behind him. He was noticeably

tired in the fifth inning and battled to finish the inning, which was good to see.
Left-hander Nick Kirk came on in the sixth and breezed through the inning, but the game got away from him in the seventh inning with the key blow being a grand slam home run. He finished the night going two innings and allowed six runs on six hits, two walks (both intentional) and had one strikeout. It was his first poor outing, as his previous seven outings were near flawless (13.1 IP, 9 H, 2 R, 2 BB, 19 K).
On the offensive side of things, the Scrapper offense did very little. The team lacks any big power bats, though almost all of the hitters are still adjusting to using wood bats since most of them came from the college ranks just a month ago where they were accustomed to using aluminum bats. Outfielder Jason Smit (.311, 0 HR, 14 RBI, .833 OPS) has looked very good so far and displayed his versatility playing both first base and everywhere in the outfield. Aside from fellow outfielder Jordan Henry, the rest of the players have struggled mightily at the plate as the next highest OPS among active Scrappers is outfielder Greg Folgia's .646 OPS. Ouch.
Speaking of Jordan Henry, he was clearly the best player on the field on Wednesday night, at least for the Scrappers. Whether he was out there playing defense or at the plate hitting, he clearly is a much more advanced player than the rest of his teammates. He has excellent range in center field and showed good jumps and route-running in tracking down a few balls into the gap and to the wall. At the plate he made solid contact on a couple of hits, and also showed some ability to drive the ball by turning on a pitch and yanking it to the gap on the warning track in right-center.
Henry is hitting .333 with 0 HR, 8 RBI and has an .874 OPS in 23 games. More impressive is his 19 walks to only 10 strikeouts, which is yet another example of his advanced approach at the plate. He is confident hitting late in counts, and is very fast and shows good instincts on the bases. He's not a power hitter by any means, so this will always hurt his prospect ranking, but he is a very good leadoff hitting prospect with his ability to get on base, see pitches, work counts, create havoc on the bases, and play well above average defense. The Indians may have found something with their 7th round pick, and he may not be in Mahoning Valley for long. Also, his brother Justin Henry - who is three years older - is in the Detroit Tigers system and currently plays for their High-A Lakeland team.
Kipnis In The Fold
The Indians signed 2009 second round pick outfielder Jason Kipnis last Friday. As a junior at Arizona State this past season he hit .384 (91-for-237) with 76 runs scored, 21 doubles, 4 triples, 16 HR and 71 RBI in 63 games. In addition, he had an
excellent .497 on-base percentage, showed good patience at the plate with 51 walks to only 32 strikeouts, and he had a .709 slugging percentage. He was named the Pac-10 Conference Player of the Year and to the Pac-10 First Team for the second consecutive season. In 2008 as a sophomore he hit .371 (88-for-237) with 16 2B, 6 3B, 14 HR and 73 RBI in 62 games. This marked the second time Kipnis had been selected in the MLB draft, as he was taken by the San Diego Padres in the fourth round of the 2008 draft. With the signing, the Indians have now signed 26 of their 50 selections and 19 of the first 20. The only player not signed in the top 20 is first rounder right-handed pitcher Alex White.
Kipnis is in Mahoning Valley with the Indians short-season Single-A affiliate, though he has not been activated. He is recovering from a minor injury suffered in the College World Series and is expected to be activated in the next two weeks. When he is activated, he should add some much needed punch to the Mahoning Valley offense, though it is possible that when he is activated that a player such as outfielder Jordan Henry or Jason Smit could get a well-deserved promotion to Low-A Lake County to make room for him.
Infirmary Report
Here is a quick update on some of the key injured players in the Indians system: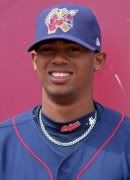 Kelvin De La Cruz: Is scheduled to throw his first bullpen session on Saturday and will increase his pitch count from there. If there are no setbacks, it looks like he could be cleared for game action by mid-August and make a handful of starts before the end of the season.
Rob Bryson: He is scheduled to pitch in a sim game on Monday (July 20th) and barring any setbacks is set to start game activity on July 28th (likely in Arizona).
Josh Rodriguez: Should be game ready by the end of the month for game action.
Abner Abreu: His shoulder surgery was a success and he is recovering well. He will not play the rest of this season and likely will not return to game action until next spring training.
Rosario
Returns
Right-hander Gregorio Rosario made his return to the pitching mound on Tuesday night for the rookie-level Arizona League

Indians. He tore the UCL in his pitching elbow before the 2008 season and ended up having Tommy John surgery and had been sidelined all of the 2008 season and the first half of the 2009 season until Tuesday night. In his return to the mound for the first time in almost two years he went just two-thirds of an inning and allowed three runs on two hits, one walk, and had one strikeout. He is still in the early stages of his recovery program and will be restricted for the rest of the season as he continues to work his way back to 100% from the surgery. He will likely pitch the remainder of the season in Arizona.
For the diehards who remember, Rosario was the promising Latin pitching prospect the Indians received from the Seattle Mariners for right-hander Jason Davis in a trade early in the 2007 season. Rosario, now 20, was just 18 years old when he was acquired and picked off the Mariners Dominican Summer League team, so there was some intrigue with him due to his long projection and why the Indians would even be interested in him (my guess is they liked him and were in on him when he originally signed with Seattle).
All-Star Wrapup
With the Futures Game as well as Triple-A and Double-A All Star games being played this past week, here is how the Indians participants did:
Futures Game: The Indians sent two players to the Futures Game last Sunday in St. Louis, Double-A outfielder Nick Weglarz

and catcher Carlos Santana. After waiting out a four hour rain delay, Weglarz made a start in left field for the World Team and went 0-for-2. Santana entered the game in the third inning and finished 0-for-1 with a walk.
Eastern League All-Star Game (Double-A): Akron sent five players to the game, with a late change adding right-hander Carlton Smith after right-hander Vinnie Pestano went on the disabled list because of an elbow injury. Right-hander Jeanmar Gomez threw one perfect inning retiring the three batters he faced on two groundouts and a fly out. First baseman Beau Mills started the game at first base and went 1-for-4. Outfielder Nick Weglarz entered the game in the sixth inning and went 0-for-2 with a stolen base (!!!) and run scored. Catcher Carlos Santana started the game at catcher and went 0-for-1, was hit by a pitch, and scored a run. Smith came on to throw just a third of an inning allowing a hit in the process and recorded the final out to earn the save.
Triple-A All Star Game: The International League (IL) and Pacific Coast League (PCL) squared off on Wednesday night in the annual Triple-A All Star game between the two top leagues in the minor league circuit. The Indians had three players elected to attend the contest in first baseman Jordan Brown, third baseman Andy Marte, and catcher Wyatt Toregas. Toregas and Marte did not attend (more on this in a minute), so Brown was the lone Columbus representative and he made just one plate appearance flying out to center field in the seventh inning.
Toregas, Marte Safe & Sound
There was some growing speculation among fans when they did not see Triple-A Columbus All Star catcher Wyatt Toregas and

third baseman Andy Marte appear in Wednesday's Triple-A All Star game. Their absence from the game created a small stir, and as the mystery unfolded some even began to wonder if one or both were involved in some sort of trade or were on their way to Cleveland as callups.
I'm sorry to say it was nothing like that as both of their absences were planned going into the game, and both players are still in the Indians organization and assigned to Columbus. Toregas missed the last five games leading up to the break because of a concussion he suffered on July 7th while catching and was held out of the All Star break to help ensure he is 100% for the second half. He was home with his family enjoying the time off. In regard to Marte, while it was not publicly announced, it was known going into the game that he would miss the game since he had to return to the Dominican Republic for personal reasons.
Transactions Rundown
Here is a rundown of some of the noteworthy transactions in the Indians system the past two weeks:
July 12: Dan DeGeorge transferred to Lake County from AZL Indians.

July 11: Carlos Santana placed on temporary inactive list to participate in Future's Game; Nick Weglarz placed on temporary inactive list to participate in Future's Game; Mickey Hall reinstated from 7-day DL and transferred to Akron from Columbus.
July 10: Giovanny Urshela transferred to AZL Indians from DSL Indians; Brian Grening transferred to Lake County from Mahoning Valley.
July 9: Antwonie Hubbard transferred to Mahoning Valley from AZL Indians; Ryan Morris placed on 7-day DL with left shoulder strain.
July 8: Alexander Perez transferred to Kinston from Lake County; John Allman transferred to Lake County from Mahoning Valley; Bobby Livingston signed to minor league contract and active in Akron; Jack Cassel placed on 7-day DL with right shoulder tendonitis; Kirk Saarloos placed on 7-day DL with right forearm strain; Dwight Childs transferred to Columbus from Mahoning Valley; Vinnie Chulk placed on 7-day DL with right ankle sprain; Vinnie Pestano placed on 7-day DL with right elbow strain.
July 7: Justin Toole signed to a minor league contract and active in Mahoning Valley.
July 6: Michael Tejera signed to a minor league contract and active in Akron; George Lombard released; Robert Mackowiak released.
July 5: Hector Rondon promoted to Columbus.
July 4: Wes Hodges transferred to Columbus from Lake County; Vidal Nuno transferred to Mahoning Valley from Arizona Indians.
Affiliate Notebook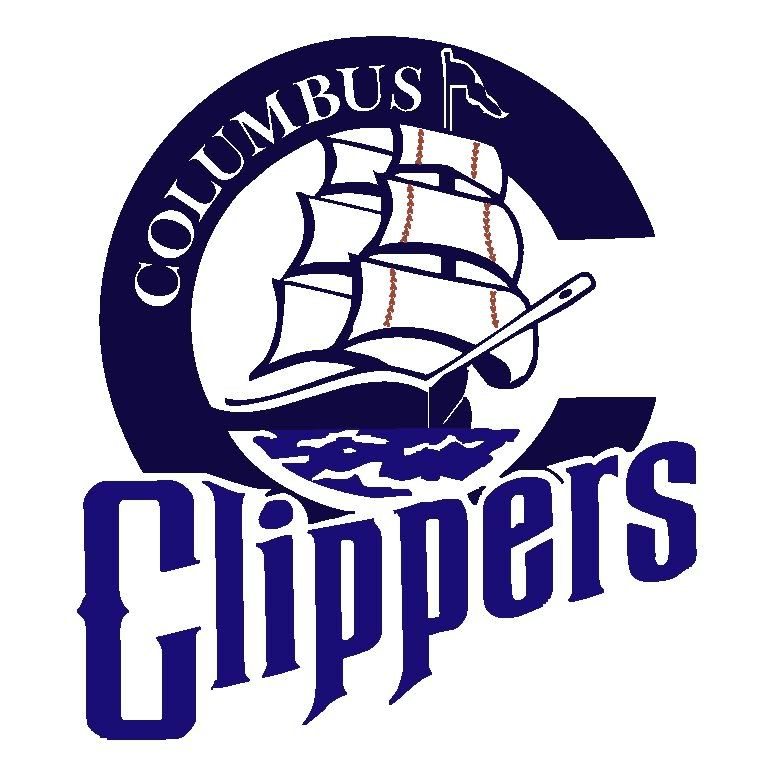 Columbus Notes (39-52, 4th place, 12.0 GB): In his final start last Thursday before the All Star break, left-hander Chuck Lofgren put forth his best performance of the season going seven shutout innings and allowed just two hits, one walk, and had six strikeouts. He pounded the zone with basically a fastball-slider mix, got ahead of hitters, and was aggressive all night. On the season he is now a combined 6-6 with a 3.36 ERA in 16 combined starts between Double-A Akron and Triple-A Columbus (91.0 IP, 71 H, 31 BB, 61 K). ... Outfielder Trevor Crowe currently has an 18-game hitting streak going, which is a career high for him. During the streak he is hitting .342 (27-for-78) and is the longest active streak in the International League. In 38 games with Columbus, Crowe is hitting .291 with 2 HR, 17 RBI, 10 stolen bases and a .771 OPS. ... Jordan Brown continues to get a heavy dose of playing time in left field, and in 82 games is hitting .322 with 10 HR, 45 RBI, and has an .868 OPS. ... In 72 games third baseman Andy Marte is hitting .322 with 12 HR, 52 RBI and a .907 OPS. ... Matt LaPorta continues to split time at first base and outfield, and is hitting .312 with 11 HR, 43 RBI and a .929 OPS in 64 games. ... Outfielder Michael Brantley is hitting .266 with 4 HR, 28 RBI, 33 stolen bases, and has a .700 OPS.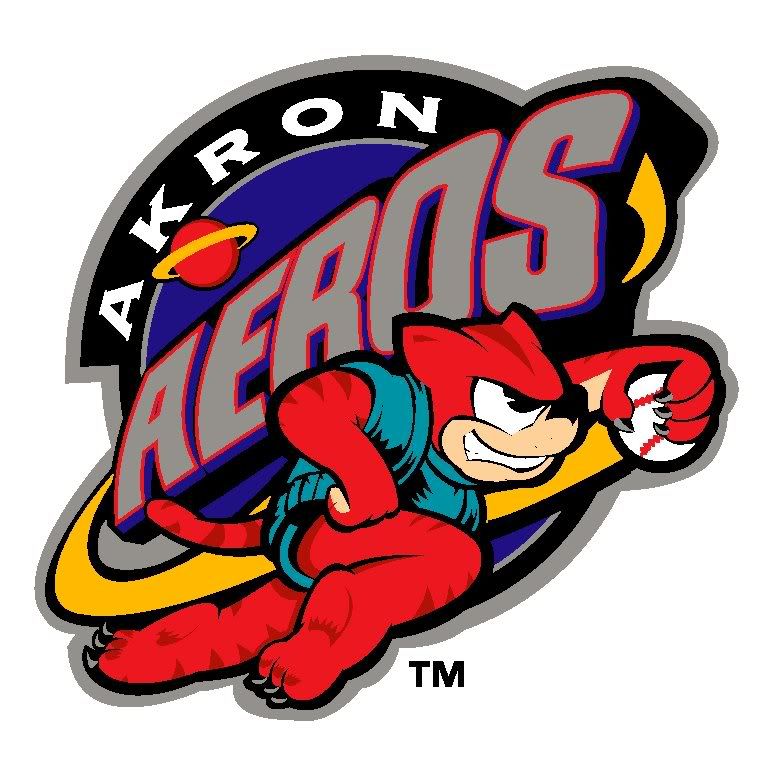 Akron Notes (56-36, 1st place, 4.0 GU): On Saturday, left-hander Ryan Edell had arguably his best start of the year even though the game ended up being his ninth no-decision of the season. In 5.2 innings of work he allowed just one run on four hits, one walk, and had a career-high ten strikeouts. The ten strikeouts was also a new team high this year by a pitcher. In his last seven starts he is 1-1 with a 2.20 ERA and in 41.0 innings has 39 strikeouts against just 10 walks while limiting hitters to a .232 batting average during the span. On the season he is now 2-3 with a 3.22 ERA in 22 combined appearances (12 starts) between Double-A Akron and Triple-A Columbus (81.0 IP, 85 H, 21 BB, 84 K). ... Third baseman Jared Goedert was hitting .176 as of June 16th, but a recent hot streak at the plate has raised that average to .245, a jump of 69 points. While his offense has been missing most of the year, he has been playing very well defensively at third base. In 67 games he also has 4 HR, 28 RBI and a .697 OPS as well as a healthy 25 walks to 31 strikeouts. ... Right-handed closer Vinnie Pestano was put on the disabled list with a right elbow strain shortly before the All Star break. At the time of the injury he was leading all of minor league baseball with 24 saves and was 2-3 with a 2.86 ERA in 34 appearances (34.2 IP, 30 H, 13 BB, 31 K). The injury is not supposed to be serious and he should be back soon. ... The four-game sweep at the hand of Erie just before the All Star break was the first time Akron had been swept in a four-game series in four years (June 20-23 in 2005 at Reading). ... Catcher Carlos Santana is hitting .266 with 14 HR, 58 RBI, and an .888 OPS in 83 games. ... Outfielder Nick Weglarz is hitting .247 with 13 HR, 59 RBI and an .856 OPS in 83 games. ... First baseman Beau Mills is hitting .259 with 7 HR, 47 RBI and a .693 OPS in 90 games.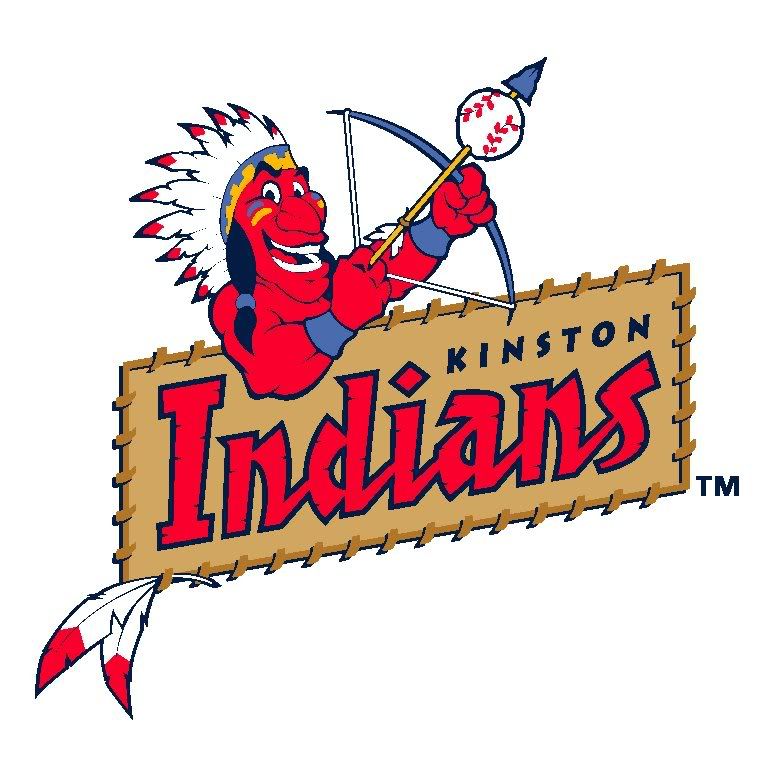 Kinston Notes (9-12, 4th place, 3.5 GB, 36-53 overall): Right-hander Alexander Perez was sensational in his Kinston debut last Friday going six shutout innings and allowing six hits, two walks, and had six strikeouts. He followed that up with another great outing on Wednesday going seven innings and allowed one run on five hits, no walks and had five strikeouts. ... Right-handers Michael McGuire and Bryce Stowell are pitching in tandem at least for the short term since both are on strict pitch limits. McGuire was recently promoted from Lake County and had been a reliever all year so he needs time to ramp up to regular starting duty though it is not known for sure if he will start the rest of the year or if his insertion into the rotation is short term. Stowell is still coming back from an injury that sidelined him most of the first half. ... Last Friday, outfielder Tim Fedroff re-aggravated the hamstring injury that had shelved him for some time earlier in the season. He has not played since and is currently being re-evaluated. In 59 games he is hitting .252 with 3 HR, 19 RBI and a .708 OPS. ... Left-hander Ryan Morris has been placed on the disabled list with a left shoulder strain. In 16 starts he was 4-8 with a 4.86 ERA. ... Minor league free agent pickup first baseman Ole Sheldon is hitting .291 with 4 HR, 17 RBI and an .892 OPS in 24 games. ... Outfielder Lucas Montero is hitting .260 with 3 HR, 27 RBI, and a .734 OPS in 81 games. He also has 25 stolen bases.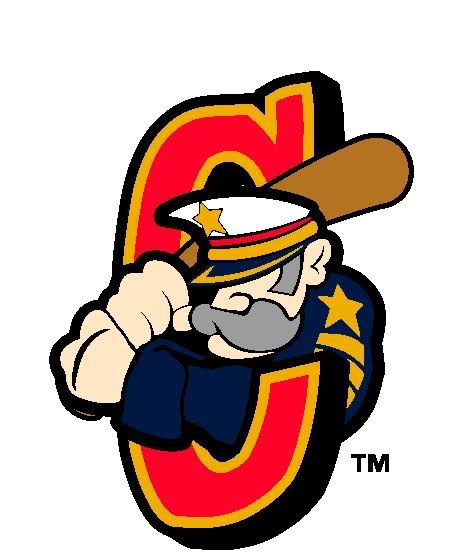 Lake County Notes (10-11, 6th place, 3.5 GB, 41-47 overall): With right-hander Alexander Perez moving up to High-A Kinston, it looks like right-hander Brian Grening and left-hander Kaimi Mead will split starting duties temporarily in the Lake County rotation. Grening has been a world traveler in the minor leagues this season, having pitched at four different levels in Lake County, Mahoning Valley, Akron and Columbus. He has pitched at five if you include his extended spring training stint in Arizona. In 10 combined appearances between all of those stops he is 3-0 with a 2.21 ERA (20.1 IP, 16 H, 8 BB, 25 K). When the Indians have needed someone at a higher level to fill in on short notice, Grening has been the guy and he has performed well. ... On Monday, right-hander Danny Salazar continued his strong surge of late throwing five shutout innings scattering six hits and two walks while striking out six. He showed good life with his fastball and his curveball was as good as it has been all season. Overall he is 2-3 with a 4.58 ERA in 12 starts (59.0 IP, 70 H, 14 BB, 37 K), but in his last five starts he has been awesome going 1-0 with a 0.67 ERA (27.0 IP, 25 H, 2 ER, 5 BB, 23 K). ... Right-handed relievers Matt Langwell and Steve Smith have been very impressive, and could be in line for a callup soon to Kinston. In 30 relief appearances Langwell is 0-4 with a 1.93 ERA (46.2 IP, 39 H, 15 BB, 46 K), and in the closer's role Smith is 2-2 with 15 saves and a 2.36 ERA in 29 appearances (34.1 IP, 29 H, 7 BB, 44 K). ... Shortstop Mark Thompson is hitting .256 with 6 HR, 27 RBI and a .740 OPS in 59 games. ... First baseman Chris Nash is hitting .248 with 5 HR, 48 RBI, and a .673 OPS in 75 games.

Mahoning Valley Notes (16-11, 1st place, 1.0 GU): Right-handed starting pitcher Marty Popham was named the New York Penn League's Pitcher of the Week earlier this week. The award was mostly a result of his near perfect performance against Auburn last week where he pitched a career high seven innings allowing no runs or hits, had just one walk, and struck out a career high nine batters. On the season, in five starts he is 2-1 with a 2.57 ERA (28.0 IP, 23 H, 5 BB, 30 K). ... Last Friday, right-hander Clayton Cook put up another strong effort going six shutout innings and allowed three hits, one walk, and had five strikeouts. In six starts this season he is 1-1 with a 3.03 ERA (29.2 IP, 27 H, 12 BB, 28 K). ... Infielder Rafael Vera is hitting .372 in his last ten games and recently had a modest nine-game hitting streak snapped on Wednesday. On the season he is hitting .275 with 0 HR, 4 RBI and a .624 OPS in 17 games. ... Right-handed reliever Tyler Sturdevant is 0-1 with a 1.72 ERA in eight appearances (15.2 IP, 18 H, 4 BB, 16 K). ... Right-handed reliever Cory Burns is 1-0 with a 2.25 ERA in eight appearances (12.0 IP, 6 H, 3 BB, 15 K). ... Third baseman Kyle Bellows is hitting .242 with 1 HR, 8 RBI and a .636 OPS in 25 games. ... Right-handed reliever Antwonie Hubbard has thrown two scoreless outings since being called up from rookie-level Arizona.

Arizona League Indians (10-10, 3rd place, 3.5 GB) and Dominican Summer League Indians(17-23, 7th place, 10.5 GB): On the DSL front, third baseman Kelvin Diaz has been placed on restricted list. What this means is he is officially no longer in the organization and that he did not report to the team within ten days of the start of their season. Placement on the restricted list is not eligible to play for any other organization until he is reinstated by his former club. This officially ends the Diaz Era, one that unfortunately never really got started thanks to visa issues that have never been able to be resolved. ... In Arizona, catcher Roberto Perez has five consecutive multi-hit performances and is ranked 3rd in the Arizona League in hitting .389 (21-for-54) with 5 2B, 1 HR, 12 RBI, and a .963 OPS. ... Arizona outfielder Trent Baker has hit safely in 17 of his last 20 games and is hitting .320 (27-for-87) with 6 2B, 2 3B, 12 RBI and a .778 OPS. He is 2nd in the league in hits. ... Infielder Argenis Martinez has hit safely in 13 of the last 14 games and is batting .424 (25-for-59) with 3 2B, 1 3B, 0 HR, 8 RBI, and a .915 OPS. He is currently 3rd in the league in hitting. ... Third baseman Jesus Brito has batted in a run in his last five games and on the season is hitting .346 (28-for-81) with 6 2B, 5 3B, 3 HR, 19 RBI and a 1.093 OPS in 21 games. ... Right-hander Alexander Morales is 3-0 with 27 strikeouts in 20.0 innings with a 2.25 ERA, good for 8th in the league. ... Left-hander Francisco Jimenez is ranked 6th in the league with a 2.16 ERA in 16.2 innings and has struck out 25.
User Comments
No comments currently. Be the first to comment!