Minor Happenings: Indians Should Regret Stevens Trade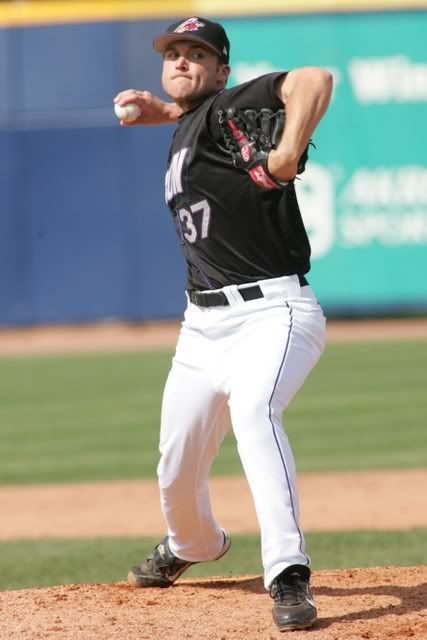 "Minor Happenings" covers the important developments and news in the Indians farm system. While most of the information in this report is from my own research and through interviews I have conducted with organizational personnel, some information in this report is collected and summarized from the various news outlets that cover each team.
As noted earlier in the week, Minor Happenings was delayed from its normal Thursday posting date this week until today. The reason for this is because I will be out of town almost all of this upcoming week from Wednesday through Sunday in Miami, FL and there will be no Minor Happenings for this coming week (May 14th). It will return on Thursday May 21st, so with that I decided to push back the Thursday May 7th Happenings to sort of split the difference.
Anyway, while I will be absent I will still have my laptop with me and updating my blog with any breaking news items, roster changes, et as soon as they happen like I usually do. I just won't have the time to put in the work required for the Happenings column this coming week. I will also have a lot of player articles this week, finally the one on Chris Gimenez, as well as others on Josh Tomlin, Alexander Perez and maybe a few others.
Also, in case you missed it, be sure to check out this past week's edition of Smoke Signals where Paul and I talked with left-hander T.J. House for about 20 minutes. Some interesting things from him, one of which I thought the mention that if not for the assistant coach who recruited him at Tulane leaving for another job that he would not be an Indian today. Lots of great insight from the 19-year old phenom. Also, be sure to check out the article on Jordan Brown from this past week as well. Oh, and for anyone interested, I'll be in Akron on Tuesday night to see Hector Rondon pitch.
Anyway, onto the Happenings....
Indians Minor League Player Of The Month
(for April)
Matt McBride (First Baseman - Kinston)
.412 AVG (35-for-85), 21 games, 18 R, 11 2B, 0 3B, 5 HR, 27 RBI, 9 BB, 10 K, 1.186 OPS
After what was really a lost season for Kinston first baseman Matt McBride in 2008, he is sure doing his best to make up for lost time this season. McBride missed most of the 2008 season recovering from surgery to his shoulder, but has come back this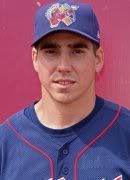 season 100% healthy and is as hot as a hitter can be right now the first few weeks of the season. Eventually, he will cool down, but until then his teammates and the Kinston fans are enjoying the offensive onslaught he has been on.
There is no greater example of the season he has had to date than what transpired in the final inning on Thursday night. With Kinston down 3-2 with a runner on and down to their final out and strike, McBride hit a two-run home run to give Kinston a 4-3 lead and eventual win. It was his only hit in game two of the double header (he went 4-for-4 with 3 RBI in game one) and unbelievably extended his Carolina League leading hit streak at the time to 21 games. McBride went 5-for-8 in the doubleheader with 6 RBI and a home run.
McBride's hitting streak reached 23 games with two more hits on Saturday night, and he owns the longest hitting streak in the Carolina League this season. During the streak he is hitting .457 with 16 multi-hit games. His streak is the longest for a Kinston player since 2006 when Brian Barton had the longest streak in the Carolina League that year at 22 games. Last year, Niuman Romero led the Carolina League with a 21 game streak, and in 2007 Wes Hodges had a 20 game streak which was the second longest streak in the Carolina League that year.
McBride was also announced as the Carolina League Player of the Week this past Monday. McBride hit .464 (13-for-28), with 2 HR, 9 RBI, 7 runs scored and a .700 slugging percentage for the week of April 25 to May 2. He is hitting .450 with runners in scoring position and .550 with runners in scoring position and two outs this season. He also currently leads the Carolina League in eight different offensive categories, is second in two and is third in the league in runs scored. He is also leading the Minor Leagues in RBI (36), hits (50), and doubles (14). He is third in all of Minor League Baseball in batting average (.420), total bases (82) and extra base hits (20). He is eighth in slugging percentage (.689). McBride's 23-game hit streak is the longest in all of Minor League Baseball this season.
McBride has started every game this season for Kinston. He has started to play some outfield, which is a signal he is being setup for a call up to Double-A Akron soon. It would be a surprise if he is not in Akron by Memorial Day weekend.
Honorable Mentions:
Michael Aubrey (1B - Columbus): .404 AVG (21-52), 16 games, 7 R, 4 2B, 1 3B, 2 HR, 11 RBI, 2 BB, 5 K, 1.066 OPS
Matt LaPorta (OF - Columbus): .352 AVG (25-71), 20 games, 21 R, 4 2B, 2 3B, 5 HR, 14 RBI, 8 BB, 8 K, 1.103 OPS
Carlos Santana (C - Akron): .269 AVG (16-61), 19 games, 14 R, 4 2B, 0 3B, 6 HR, 19 RBI, 15 BB, 11 K, 1.028 OPS
Hector Rondon (RHP - Akron): 4-0, 4 games, 1.17 ERA, 23.0 IP, 19 H, 3 ER, 4 BB, 22 K, 1.00 WHIP, .226 AVG
Chuck Lofgren (LHP - Akron): 1-0, 3 games, 1.13 ERA, 16.0 IP, 6 H, 2 ER, 6 BB, 12 K, 0.75 WHIP, .111 AVG
Vinnie Pestano (RHP - Akron): 0-0, 9 saves, 10 games, 1.93 ERA, 9.1 IP, 5 H, 2 ER, 4 BB, 8 K, 0.96 WHIP, .156 AVG
Eric Berger (LHP - Kinston): 2-1, 4 games, 1.42 ERA, 19.0 IP, 13 H, 3 ER, 8 BB, 25 K, 1.11 WHIP, .191 AVG
Joey Mahalic (RHP - Lake County): 0-1, 4 games, 1.00 ERA, 18.0 IP, 11 H, 2 ER, 6 BB, 14 K, 0.94 WHIP, .186 AVG
Alexander Perez (RHP - Lake County): 0-0, 4 games 1.99 ERA, 22.2 IP, 16 H, 5 ER, 7 BB, 23 K, 1.01 WHIP, .200 AVG
T.J. House (LHP - Lake County): 1-1, 4 games, 1.53 ERA, 17.2 IP, 13 H, 3 ER, 11 BB, 16 K, 1.36 WHIP, .203 AVG
Director's Cuts
This week, Indians Farm Director Ross Atkins had some comments about several players in the Indians system:
On Jeremy Sowers' velocity: "It is deceptive as he is up to 93 MPH. Even I think against Boston that other day he was touching 92 MPH. He definitely can go get a 93, and it is just because of the ease that he gets it that it is not a lot of effort. He can get in on some guy's hands, so he is not just a feel to pitch lefty as he can get away with a fastball over the middle of the plate from time to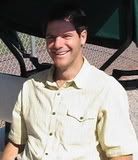 time. So, yes, I think his fastball plays up. He pitches in the upper 80s and he will go get the lower 90s. It depends on the time of the year, how his arm is feeling that night. I think more relevant and more powerful than maybe the velocity is the last six feet of his fastball. You can see by the hitter's swing that he doesn't have to be perfect. He can miss with a little bit of the plate as long as he is ahead in the count, and that is what the difference was [in Boston] as he was behind in the count in that sixth inning."
On Hector Rondon: ""He has been great. We talk about all the time what is best for these guys, and once they have shown over a period of time that they don't belong there then we start to talk about the best plan for their progression through the system. Hector has been unbelievable. We still want to see the slider come more consistently, and it may be that we have to get him to Triple-A to see that. But he has been a great sign this year, and everything we have asked him to do for the most part he has done it. The last piece to come is just being more consistently on top of that slider and using it more regularly."
On Chuck Lofgren: "Really I think it is a combination of three things. It starts with him getting himself in better shape, maintaining it, and understanding how that helps him repeat his delivery. He has worked hard at it. During spring training he was one of the first guys to get there everyday and he has taken that right into the season. He has maintained a lower body weight with a lower body fat percentage, and now we are seeing the athlete we saw in 2006."
On Jeanmar Gomez: "He is a 21-year old in Double-A with a fastball he has gotten up to 94-95 MPH. He has a very clean delivery and is extremely durable. He is competing in Double-A with essentially no average secondary pitches. He is a lot like Hector Rondon, just not quite as much of a fastball as Hector has. He is similar in the velocity, but as we were talking about with Sowers, some guys' fastballs play with a little bit more life. With Jeanmar he has to work a little harder to locate his fastball, and his secondary pitches will be more important than they are for Hector. But a 21-year old competing in Double-A with just a fastball is very promising."
On T.J. House: "TJ last year when we got him has been really impressive right from the start. He was wide open to any developmental ideas we had for him. He is a young left-hander with a lot of arm strength. He has been up to 95 MPH and he is only 19 years old in the South Atlantic League. He went to the Dominican Republic last year. It is more of a program we use to help our younger Latin players appreciate the culture of America and introduce the young American players to the Dominican culture. It does work both ways, and he was wide open to that and I think he grew from it. He continues to show a lot of promise. He reminds us of a guy like Scott Kazmir as he is very athletic and has a lot of power to his stuff, and he is someone who we think will have at least average command. He's probably the best of the [Lake County] group."
On Joey Mahalic: "The most impressive stat with him is his ability to get the ball on the ground as he has that late sink that we look for. That is one of the most indicative signs that a guy will have major league success is his ability to put the ball on the ground because it makes him versatile. They can start or potentially come out of the pen and get a groundball late in a game. He is a very good athlete. He is a strong athletic and intelligent kid."
On Abner Abreu: "Abner is impressive. When you look at him he looks a little like a young Vladimir Guerrero. He is a lean, lanky type of powerful athlete. He has plenty of arm strength, he is almost an average runner, and has well above average power. He's only 19 in the South Atlantic League and is getting his fair share of breaking balls. It probably has a lot to do with that he looks like Guerrero. He is not quite as big and strong, but I think just the look when he comes up to hit where catchers are immediately putting down the "2" sign. But he is an impressive athlete. He can throw and run and has a lot of raw power. He'll be someone that we are talking about for some time to come."
On Karexon Sanchez: "He is a guy who is a switch hitter who plays the game very hard. He is very athletic and is a baseball player. He sticks his nose in there and plays exceptionally hard. From time to time he drives the ball out of the ballpark, and when guys are doing that from the middle of the diamond that is something to get excited about."
Indians Minor League Player Of The Week
(for games from April 30 through May 6)
Nick Weglarz (Outfielder - Akron)
.462 AVG (6-for-13), 3 R, 2 2B, 2 HR, 5 RBI, 0 BB, 2 K
It was a pretty quiet week on the Player of the Week front, mostly because Akron had four games wiped out because of rain and the other three affiliates had a few games washed out because of the weather as well. Unlike the weather, however, one player who

may not be exactly washed up is Triple-A Columbus infielder Andy Marte who had a very good week, but he is no longer a prospect so I can't give him the weekly award. Matt McBride continues to tear it up in the Carolina League, and Lonnie Chisenhall has been as advertised in Kinston.
But last week was an encouraging one for Akron outfielder Nick Weglarz. He only managed to play in three games for the week because of the rainouts, but he made his presence felt in each of the games. Last Friday night he hit the game-winning home run in the 10th inning to give Akron the win, and put the cap on his best performance of the season finishing 3-for-5 with a pair of doubles, the homer, two runs scored and two RBI. It was his first three-hit game of the year, and provided a signal that he may be starting to break out of the slump he has been mired in to start the season.
He opened the season just 3-for-48 (.063 AVG) through his first 17 games, but since then he is 9-for-25 (.360 AVG). He also has just five strikeouts in his last 29 at bats whereas he had 17 strikeouts in his first 44 at bats. One of the key developments in his recent surge has been his ability to use the whole field, as most of his hits recently have gone to dead center, left-center or left field, which shows he is staying on the ball better. To date, he is hitting .164 with 3 HR, 13 RBI and a .604 OPS in 24 games.
Honorable Mentions:
Matt McBride (1B - Kinston): .423 AVG (11-for-26), 4 R, 2 2B, 0 HR, 4 RBI, 1 BB, 5 K
Lonnie Chisenhall (3B - Kinston): .360 AVG (9-for-25), 6 R, 3 2B, 1 HR, 6 RBI, 0 BB, 6 K
Jeanmar Gomez (RHP - Akron): 1-0, 1 game, 1.80 ERA, 5.0 IP, 2 H, 1 R, 1 BB, 5 K
Chuck Lofgren (LHP - Akron): 0-0, 1 game, 1.80 ERA, 5.0 IP, 4 H, 1 R, 4 BB, 3 K
Andy Marte (3B - Columbus): .429 AVG (6-for-14), 4 R, 1 2B, 3 HR, 8 RBI, 3 BB, 1 K
Previous Winners:
04/23 to 04/29: Matt McBride (1B - Kinston)
04/16 to 04/22: Eric Berger (LHP - Kinston)
04/08 to 04/15: Kelvin De La Cruz (LHP - Kinston)
Coaches Corner: Jim Rickon
Low-A Lake County Hitting Coach Jim Rickon offered up some insight on a few of his hitters this past week:
On Abner Abreu: "The last week or so you can see some confidence come into his game. He started off a little bit slowly, and I think his confidence was a little bit shaken and has been a little tentative at the plate in taking some good pitches to hit and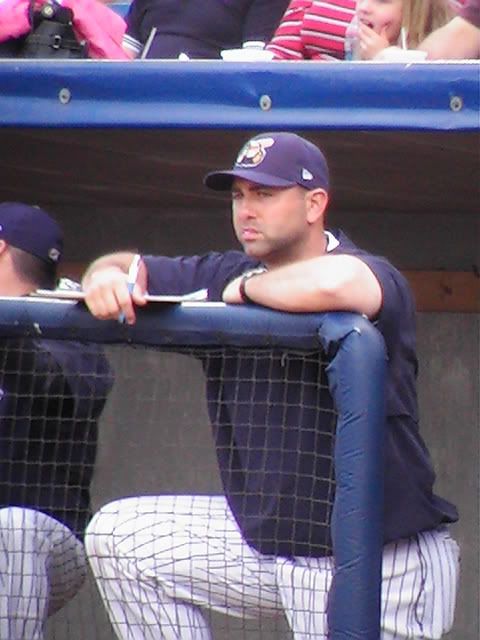 swinging at some balls out of the strike zone. His last few games at the plate have been a lot better, and he is swinging at some better pitches to hit, and looks more confident. Mainly for Abner, the thing we have seen is just making sure that he stays confident with his approach, simplifies his approach as I think he was thinking a little too much early about what might be thrown in certain counts and what pitchers can do, so he was a little too complicated with his plan. His plan is now a little more simplified, so along with the work everyday hopefully it irons out ands he develops into a little more productive hitter like we know he will."
On Karexon Sanchez: "He is doing a great job. He is getting in there for consistent work and staying consistent with his approach. He is using the whole field. He is staying within his swing and putting a little better swing on the ball with a little more authority, which I think he has always had but I think the consistency of his work has allowed that to show on a regular basis."
On Jeremie Tice: "He is getting used to playing everyday. He is a strong kid. He is getting used to putting up consistent at bats and not getting too down on himself with each at bat if it doesn't go the way he thinks it should have. That's really the nature of baseball is to try and keep that even keel and stay positive when things are going great or bad. I think that is what he is kind of figuring out right now, and he has done a really great job with that so far. He is a really hard worker and he is very eager to learn. He asks us the right questions and is a student of the game which is going to help him down the road."
On Nate Recknagel: "Nate has come in and done a really good job with situational hitting. He has come through in some clutch situations with some two out RBIs. His plan at the plate is pretty simplified to what he can do, and I think he has a good head on his shoulders to recognize what pitchers can and can't do conversely to himself. He looks for a pitch he can drive, and for the most part if he doesn't get it he is laying off of it. When pitchers are making mistakes he is putting a good swing on it."
Soap Box Alert: Trading Stevens Proving Costly
With the Indians bullpen continuing to meltdown, the time for hindsight is here. So, with that said, has anyone bothered to look and see how former Indians farmhand right-handed reliever Jeff Stevens is doing these days?

Stevens is pitching for the Cubs Triple-A Iowa affiliate, and in 11 games so far he has not allowed a run, not even an unearned run. In 14.0 innings he has allowed just 4 hits (.089 BAA) and has 7 walks and 13 strikeouts. Aside from the walks, the numbers are fantastic in what is a hitter's league in the Pacific Coast League. There is no doubt if he were still in the Cleveland organization he would have gotten a shot by now in the big league bullpen.
In case you forgot, the Indians traded Stevens along with prospects right-hander Chris Archer and left-hander John Gaub for infielder Mark DeRosa. Now, don't get me wrong, I like DeRosa and believe the Indians were right in acquiring him. At the time, the trade made sense and still does as far as filling that short-term need at third base need goes. This is not a retort to say we never should have traded for DeRosa, because we absolutely should have. This is more to question the decision on the players we gave up.
From the way things look now, maybe we over-estimated our bullpen depth and should have looked into trading other options instead of giving up Stevens. Yes, no one could have seen these bullpen issues coming when the trade was made on December 31st, 2008. Even yours truly thought we were pretty loaded up in the bullpen where we could absorb the loss of one of the Indians best bullpen prospects in Stevens or John Meloan in a trade. But, considering the Indians issues with developing relievers in like forever, and all the bullpen issues we have had the past several years, was it a wise decision to part with a young reliever with the potential to be a bullpen regular with the big league squad the next several years? I dunno.
The Indians Achilles Heel in four of the last six years has been the bullpen. When it is good, they win (2005, 2007), but the other four years it has been wretched (2004, 2006, 2008, 2009) and has ruined those seasons and is ruining this season. Also, aside from Jensen Lewis and Rafael Perez, what prospects have the Indians developed in the bullpen in the past 6-7 years? The only one I can think of is Rafael Betancourt, though he was picked up as a free agent at 28 years of age and spent little time in the Indians player development system. Going all the way back to the beginning of the Jacobs Field Era in 1994, who else besides Paul Shuey have they developed in the bullpen? This has been an ongoing issue for well over 15 years, so maybe we should have looked at that bullpen depth as encouraging, but hardly as deep as we thought it was given our issues with bullpens in the past.
By the way, the other two guys in the trade are doing well too. Archer is with Peoria in Low-A and in 6 starts is 1-0 with a 1.17 ERA (23 IP, 10 H, 15 BB, 26 K) though still having some issues with the walks. Gaub is with Double-A Tennessee and in 7 games has a 2.19 ERA and 15 Ks in 8.1 innings. This trade doesn't look as one-sided in the Indians favor as it did back in December now, does it?
De La Cruz Is Officially Shutdown
It was bad news this week as it has been learned that prized left-handed pitcher Kelvin De La Cruz will be shutdown for six weeks with a left elbow strain. Reportedly, a few weeks ago during one of his off-day workouts he tweaked his elbow. The Indians skipped his spot in the High-A Kinston rotation, but his health did not improve so last week he was flown into Cleveland to be tested by team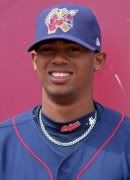 doctors at Progressive Field and have an MRI done. Shortly after the tests it was learned that he will be completely shutdown for six weeks and rehab in Goodyear, AZ and then be re-evaluated at that time. If all goes well, he would be put on a return to throw program. At this point, De La Cruz will be sidelined for two to three months.
This is a very unfortunate development for De La Cruz as he has jumped onto the scene in the past year as one of the Indians Top 10 prospects and one of the best left-handed starting pitching prospects in all of baseball. He was off to a great start with Kinston this year where in two starts he was 2-0 with a 1.50 ERA and in 12 innings had allowed 6 hits, 2 walks and struck out 19 batters.
What makes this even more concerning is this is sort of the same diagnosis Tony Sipp was given back in the spring of 2007 when he strained his left elbow, and then when he started his return to throw program in July of that year the pain remained and it was determined that Tommy John surgery was needed. It hasn't reached that critical of a stage yet with De La Cruz, but anytime you have a guy get shutdown with an elbow strain you immediately begin to worry about Tommy John. Hopefully this is more like what happened to lefty David Huff in 2007 when he came down with an elbow strain and missed a considerable amount of time that year, but was able to avoid the surgery and come back the next year healthy.
Santana Living Up To Hype
Indians top catching prospect Carlos Santana has done a good job so far of living up to all the hype that was built up around him this past offseason with his near unanimous #1 ranking in the Indians system by most publications as well as his inclusion in many Top 50 Prospect lists in all of baseball. So far this season he is hitting .268 with 6 HR, 22 RBI and has a .954 OPS.

Last year, teams pitched to him more since he was coming off a season in 2007 with the Dodgers Low-A affiliate where he hit just .223 with a .688 OPS. He responded by having a banner 2008 campaign hitting a combined .326 with 21 HR, 117 RBI and .999 OPS in 130 games in the Indians and Dodgers systems. This year, however, Santana is finding it a tougher road to hoe as a lot of the time he is just not being pitched to. With an Akron lineup that has been largely inconsistent this season, opponents have chosen instead to pitch around him. To Santana's credit, this has not frustrated him and he is taking what the opposing pitchers are giving him, which is a clear sign of just how advanced a hitter he really is. He has 19 walks and just 14 strikeouts so far this season.
When he does get a pitch to hit, he has been making consistent hard contact and driving the ball really well. While the batting average is down a little from where it was a year ago, he has been impressive in Akron so far with the bat and the Indians feel he is right in line with where he was at the end of last season. Consider Eastern Leaguer Player of the Month Maxwell Leon, an outfielder with the Erie Sea Wolves. For the month of April, Leon hit .356 with 4 HR and 19 RBI along with 10 runs scored and a 1.144 OPS in 16 games. In comparison, in the month of April Santana hit .262 with 6 HR and 19 RBI along with 14 runs scored and a 1.028 OPS in 19 games. Aside from the batting average, Santana was equal or better in just about every category.
Chisenhall Is As Advertised
High-A Kinston third baseman Lonnie Chisenhall is off to a good start. Even though he is still only 20 years old and about three years younger than the league average, Chisenhall has performed better than expected so far this year. To date, he is hitting .328 with 5 HR, 31 RBI and a .901 OPS in 28 games.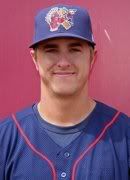 Most 20-year olds would have a tough time adjusting to such a pitching advanced league like the Carolina League, but not Chisenhall. His line drive swing has adapted well to the professional game, and he has shown a penchant for the big hit with three grand slams and a three-run homer already this year. His ability to consistently square up the baseball with the barrel of the bat at a high rate has impressed scouts in and outside the Indians organization. Chisenhall will probably never be a guy who hits 25+ home runs a year, but he could be more like a Dustin Pedroia type in the making who pounds the gaps for a lot of doubles, makes consistent, hard contact, and has the ability to hit 15-20 home runs at the big league level someday.
There is no question that Chisenhall can hit, the only question for him will be where he ends up defensively. He was drafted as a shortstop and played there last year at short-season Single-A Mahoning Valley and really impressed Indians officials with his work there. This offseason they made the transition of moving him to third base where they believe he will fit long term and he has adapted very well to the new position. His very good arm has been on display, and he has shown the instincts to handle the position and be a potential above average defender there. Most importantly, he is continuing to work with coaches before games to get better and is very receptive to instruction and working hard at applying it in pre-game workouts and in the games. While third base is certainly where he is pegged right now, it is also possible he could move to second base down the road if the need arises, which would certainly put him even more in the Pedroia comp.
Constanza Sparks Top Of Lineup
Last year, Double-A Akron outfielder Jose Constanza was hampered with a shoulder injury for most of the second half of the season at Akron which affected his swing. Eventually the pain got to be too great and for about the last month of the season he ended up

being shutdown and put on the disabled list. He finished the year at Akron hitting .278 with 0 HR, 34 RBI, 23 stolen bases and a .683 OPS in 95 games.
Constanza had surgery in the offseason to correct the issue, and is making a return trip to Akron and is now 100% healthy. So far, he has played very well in the early going where in 22 games the 5'9" 160 pound switch-hitting speedster is hitting .353 with 0 HR, 8 RBI and an .857 OPS. He also has 13 stolen bases which leads the Eastern League. Part of the reason for his early success this season is he is healthy, but the other part of it is he has maintained a consistent approach at the plate, is staying in the middle of the field and pounding the ball into the ground. His speed can have a big affect on a game, not only defensively in the outfield or with legging out hits, but also putting pressure on the pitcher as he digs in to try and swipe a base when he is on first or second. This often can lead to a mistake by a pitcher, which helps out the batters who hit behind him in the lineup.
Constanza doesn't project as an everyday major league player, but with his versatility, speed, and ability to make consistent contact he could be a very serviceable fourth outfielder for the Indians or someone else very soon down the road. He turns 26 in September, and this being his sixth full season in the organization he will be a minor league free agent this upcoming offseason. With that, the Indians will likely push him up to Triple-A Columbus at some point by the second half of the season to get a look-see at him playing at that level provided there is a spot for him there and he is still performing.
Transaction Rundown
It was one heck of a crazy week with the transactions up and down the system, particularly what turned out to be a Wacky Wednesday, so here is my best effort to summarize all the moves:
On Saturday (5/2), outfielder Matt LaPorta, infielder Luis Valbuena, and infielder Josh Barfield were called up from Triple-A Columbus to Cleveland. To fill their roster spots, outfielder George Lombard was activated off the disabled list, infielder Andy Cannizaro was activated from the reserve list, and outfielder Trevor Crowe was optioned from Cleveland.
On Monday (5/4), infielder Cristo Arnal was called up from High-A Kinston to Triple-A Columbus and right-handed pitcher Scott Roehl was put on the disabled list with a strained groin. Infielder Matt Willard was called up from Low-A Lake County to Kinston and filled Arnal's vacant roster spot. Also, infielder Jared Goedert was activated from the Double-A Akron disabled list and infielder Josh Rodriguez was put on the disabled list with a hamstring injury (out about 2-4 weeks).
On Wednesday (5/6), there were many moves:
- Right-handed pitcher Danny Salazar was called up from extended spring training joined Low-A Lake County. He moved into the starting rotation with right-hander Paolo Espino sliding back into the bullpen. Salazar took the open roster spot created when infielder Matt Willard was moved up to High-A Kinston earlier in the week.
- Right-hander Matt Herges has called up from Triple-A Columbus to Cleveland, and left-hander Rafael Perez was optioned to from Cleveland to Triple-A Columbus. To make room on the 40-man roster for Herges, the Indians released right-hander Juan Salas. Right-hander Greg Aquino was activated off the disabled list and replaced Herges on the Columbus roster.

- Right-hander Frank Herrmann was promoted from Double-A Akron to Columbus and right-hander Jack Cassel was moved to the reserve list (Mahoning Valley) to make room for Herrmann. Herrmann was moved to the bullpen, and lefty Zach Jackson moved into the starting rotation to fill in for the departed Sowers.
- Right-hander Zach Putnam was promoted from High-A Kinston to Double-A Akron, and right-hander Paolo Espino was moved up from Low-A Lake County to Kinston to temporarily fill Putnam's spot in the Kinston rotation. Putnam was moved into the Akron bullpen, and he fills the open spot left by Herrmann's departure. Right-hander Erik Stiller is expected to temporarily move into the rotation.
On Thursday (5/7), infielder Tony Graffanino was outrighted to Columbus and infielder Cristo Arnal was transferred back to High-A Kinston.
Affiliate Notebook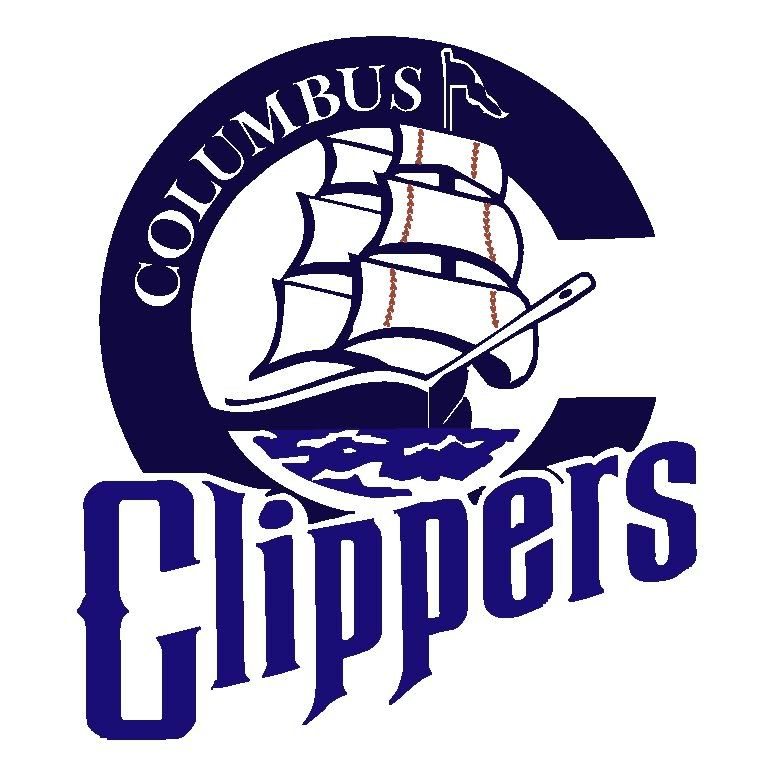 Columbus Notes (12-18, 4th place, 3.5 GB): Last Friday, left-hander David Huff put up another quality start going 6 shutout innings allowing 4 hits with 4 strikeouts and 2 walks. His next time out this past Thursday was not so good as he went 5.1 innings and allowed 5 runs on 4 hits with 3 walks and 3 strikeouts. In 6 starts, he is now 4-1 with a 4.05 ERA and in 33.1 innings has allowed 26 hits, 14 walks and has 26 strikeouts. ... Third baseman Wes Hodges has mainly been in the lineup as the designated hitter the past week as he is battling a sore shoulder. He has not played third base in a week. In 24 games, he is hitting .266 with 0 HR, 10 RBI and a .630 OPS. ... Outfielder Stephen Head has not been in the lineup since sliding for a ball and aggravating his knee in right field on May 1st. He is day-to-day. In 16 games he is hitting .268 with 2 HR, 10 RBI and a .746 OPS. ... Right-handed reliever Scott Roehl was put on the disabled list with a groin injury. In three appearances for Columbus, he has a 3.38 ERA with one save and in 5.1 innings has allowed 5 hits, 3 walks and has 6 strikeouts. ... In his first game action since spring training, newly activated outfielder George Lombard went 3-for-3 with 3 doubles and 3 RBI last Saturday. ... Third baseman Andy Marte is hitting .354 with 3 HR, 11 RBI and a 1.064 OPS in 15 games. ... Through the first month of the season, the Clippers had made only 19 roster moves. They have already made 21 in eight days of May, running the total to 40 and putting them on pace for 206. Last season the Clippers set a franchise record with 188 moves.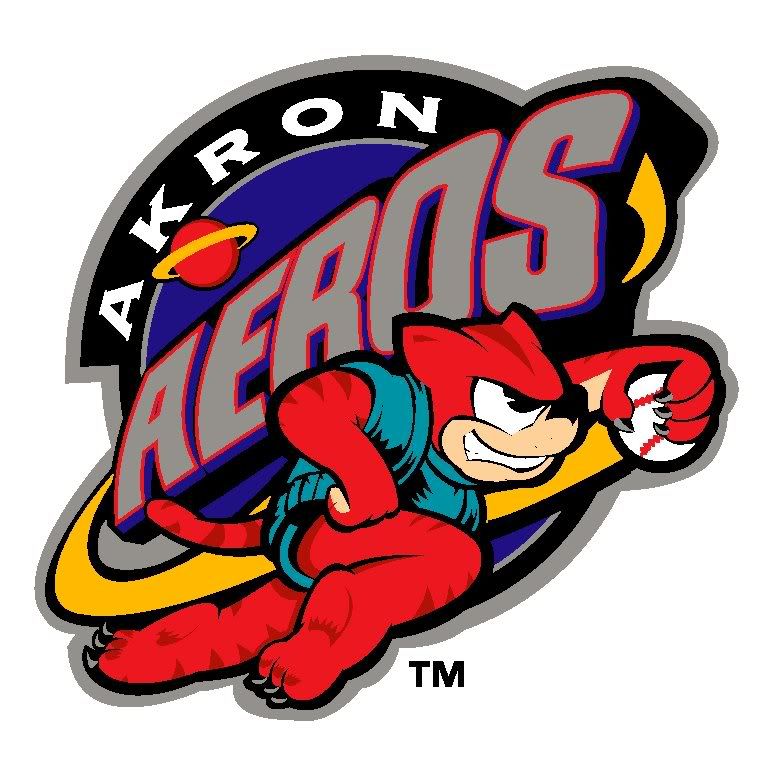 Akron Notes (21-5, 1st place, 4.5 GU): This past Thursday, Akron played a double-header and the story of the day was right-hander Hector Rondon's incredible start in game one as he took a perfect game into the fifth inning retiring the first 14 hitters before a weakly hit ball with two outs blooped into center for the first hit of the game. He would go on to carry a shutout into the seventh before yielding a run, and he finished the game allowing just a run on three hits in 6.1 innings. He also upped his record to a spotless 5-0 on the year (five wins in five starts), tied for the league lead. Rondon is also fifth in the league with a 1.23 ERA and is tied for fifth with 26 strikeouts in 29.1 innings. ... Last Thursday right-hander Jeanmar Gomez made his first Eastern League debut and was very impressive in earning the win, limiting Harrisburg to just a run on two hits over five innings. He retired the last eight batters he faced in order and did not allow a hit to the final 11 men he faced. He followed that up with a sensational seven shutout inning performance on Saturday night. In 6 combined starts with Akron and Kinston he is 4-2 with a 2.00 ERA, and in 36.0 innings has allowed 22 hits, 6 walks, and has 25 strikeouts. ... Last Thursday, first baseman Beau Mills and DH Carlos Santana became the first Akron players to hit back-to-back home runs this season, with Mills hammering the first pitch of the fourth inning into the bleachers in right field before Santana followed just three pitches later by banging his team-leading sixth of the season off the batter's eye in dead center. The blasts marked the first back-to-back jobs since Trevor Crowe and Josh Rodriguez on June 20th of last season at Reading. ... On Thursday, Akron was finally back on the field for the first time since Saturday as rainouts postponed four straight games from Sunday through Wednesday. ... Akron finished the month of April at 16-4, easily the best April record in franchise history.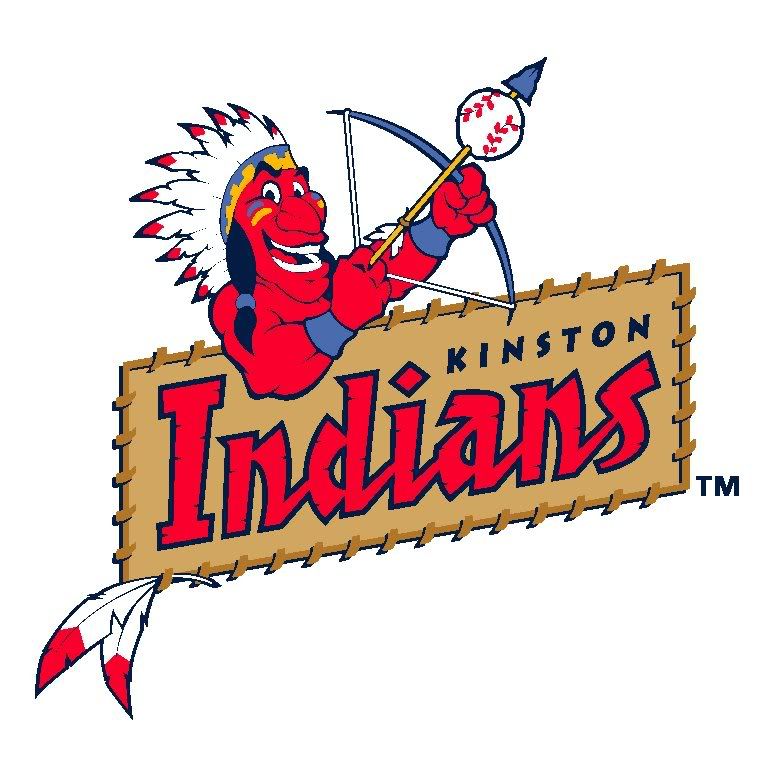 Kinston Notes (17-13, 1st place, 2.0 GU): Left-hander Ryan Miller left Saturday's outing with a strained oblique, and is day-to-day. ... Last Saturday, left-hander Eric Berger had a 15-inning scoreless streak snapped. He was cruising into the fifth inning when he just lost his release point and proceeded to walk the first four batters of the fifth inning before being taken out. He finished the outing going 4 innings, giving up 3 hits and 2 earned runs while striking out 6. On the season he is 3-1 with a 1.55 ERA in 6 starts, and in 29.0 innings has allowed 18 hits, 14 walks, and has 35 strikeouts. He is 2nd in the league in ERA and strikeouts. He also could be on the move to Double-A Akron here real soon as the Indians look to fill the open rotation spot there. ... Last Friday, lefty Russell Young made his Carolina League debut and in 4 innings allowed 7 runs on 9 hits, 2 walks and had 1 strikeout. His next outing on Thursday was much better as he went 5 shutout innings and allowed 3 hits, 1 walk and had 1 strikeout. In 6 combined appearances between Kinston and Lake County, he is 0-2 with a 5.87 ERA and in 23.0 innings has allowed 29 hits, 6 walks and has 14 strikeouts. ... Second baseman Cord Phelps is quietly putting together an impressive season. He currently is in the midst of a 23-game consecutive on-base streak. On the season he is hitting a healthy .300 with 0 HR, 14 RBI, and an .884 OPS. He has 11 doubles and a very nice 27:21 walk to strikeout ratio. ... Outfielder Matt Brown has a 12-game hitting streak and is second on the team with 12 multi-hit games. He also has only not reached base safely in one game this season, and is hitting .330 with 1 HR, 17 RBI, and an .838 OPS in 28 games.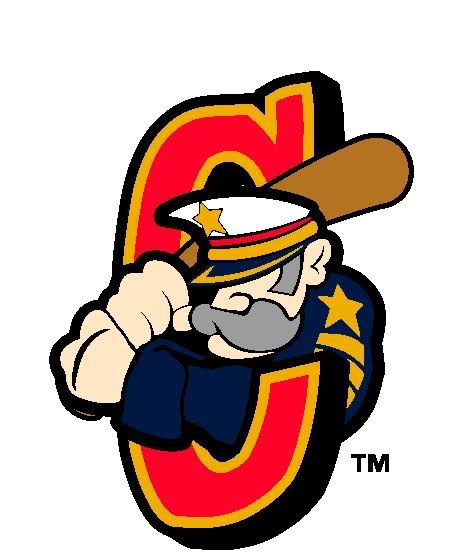 Lake County Notes (12-16, 7th place, 4.5 GB): Outfielder Donnie Webb had his 22-game consecutive on-base streak end in the second game of a doubleheader on Friday when he went 0-for-3 at the plate. On the season, Webb is hitting .273 with 2 HR, 12 RBI and a .708 OPS. He also has 11 stolen bases, though even with the 22-game streak he only has a .344 on-base percentage. ... Outfielder Adam White has been hot of late, and in 24 games on the season he is now hitting .294 with 1 HR, 7 RBI and a .741 OPS. He also has 11 stolen bases, and in his last 8 games he is hitting .370 (10-for-27). ... Outfielder Abner Abreu hit his first home run of the season on Friday, and is now hitting .238 with 1 HR, 11 RBI and a .640 OPS in 25 games. He also has 34 strikeouts to just 2 walks. ... Right-hander Santo Frias continues to dominate in the bullpen for the Captains, and in 9 appearances he now is 1-0 with a 1.88 ERA and in 14.1 innings has allowed 6 hits, 6 walks and has 20 strikeouts. ... Left-hander Anillins Martinez also has been impressive in the bullpen in the early going. Just recently called up, in 6 appearances he is 0-0 with a 0.00 ERA and in 7.0 innings has allowed 4 hits, 2 walks, and has 11 strikeouts. ... Right-hander Danny Salazar made his full season debut on Friday and went 5.0 innings allowing 3 runs on 5 hits, 2 walks and had 4 strikeouts. It was a solid first outing for a pitcher the organization is high on.

All photos courtesy of Tony Lastoria of the Indians affiliate media departments except for Jeff Stevens photo courtesy of Ken Carr
User Comments
No comments currently. Be the first to comment!