Minor Happenings: Kipnis Is First At Second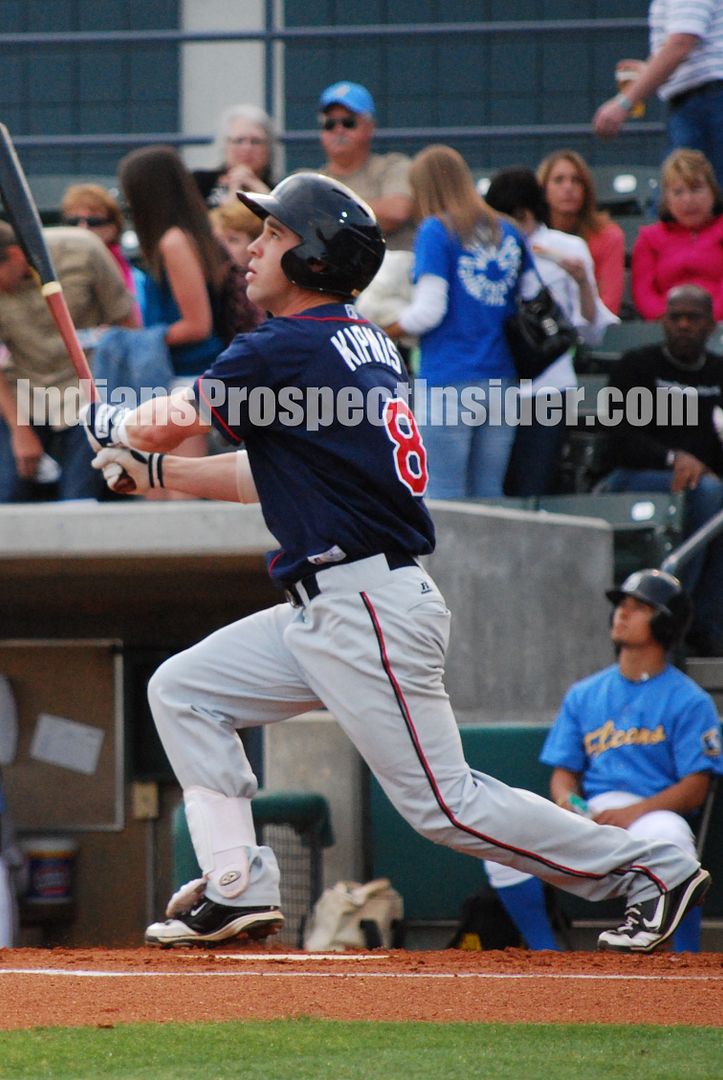 "Minor Happenings" is a weekly column which covers the important developments and news in the Indians farm system. While most of the information in this report is from my own research and through interviews I have conducted with organizational personnel, some information in this report is collected and summarized from the various news outlets that cover each team.
Lots and lots of stuff to share this week, so we will dive right into it.
In case you missed them, two player articles posted this week on Low-A Lake County right-handed pitcher
Clayton Cook
and on High-A Kinston left-handed pitcher
Chris Jones
. Also, I provided another update on the 2010 Draft and
where we are in the signing process
with several players. Also, with the draft coverage all but over, I will finally be posting lots of player articles in the coming weeks.
A lengthy conversation I had with Low-A Lake County pitching coach Mickey Callaway was to be included in this report today, but due to the length of the conversation and the piece itself, I will be posting it tomorrow. We talk extensively about 7-8 pitchers on his staff, covering the entire bullpen.
I will be in Columbus this week to get my second look at the Clippers, my first since the opening week of the season. The team has a much different look than they did to start the season, and I am excited to see some of the new and old faces there and see how the immediate future of the Indians are doing.
One other quick note, Triple-A Columbus infielder Josh Rodriguez is being sent to Double-A Akron today. The guy is hitting .341 with 6 HR, 20 RBI and a 1.031 OPS in Columbus in 26 games, and we send him down to Akron to make room for Luis Valbuena. And don't call him up to Cleveland for Jayson Nix. Wow.
Onto the
Happenings
User Comments
No comments currently. Be the first to comment!